I've made a few suggestions when it comes to your bridesmaids' attire, but I've also got a few ideas about gifts for your girlfriends.  There are a lot of cheesy bridesmaids gifts floating around on wedding websites.  Just so we're clear–ordering from a website just because something is "personalized" doesn't make it cool and in most cases it also doesn't make it feel personal.
Here are 10 Things I wouldn't mind receiving if I were your bridesmaid:
Pashminas to compliment the wedding attire.
A quirky little flask from Anne Taintor.
Earrings and/or a necklace to coordinate with the dresses.
A personalized bowl from Paloma's Nestthat your BFF's can put their earrings and necklaces into.
These purse mirrors from Danforth Pewter.  The rose trellis is my favorite one.
A pair of ballet slippers (or flats of a similar style) to slip into at the reception.
An adorable handbag or clutch that can be used again and again!
A spa day before the wedding complete with a mani-pedi, perhaps a massage and lunch!
A comfy robe to wear while dressing the day of the wedding (or after the spa day!).
Or how about a fabulous piece of hand-blown glass from Simon Pearce.  Every girl should have a nice glass vase after all!
What are you gifting your bridesmaids?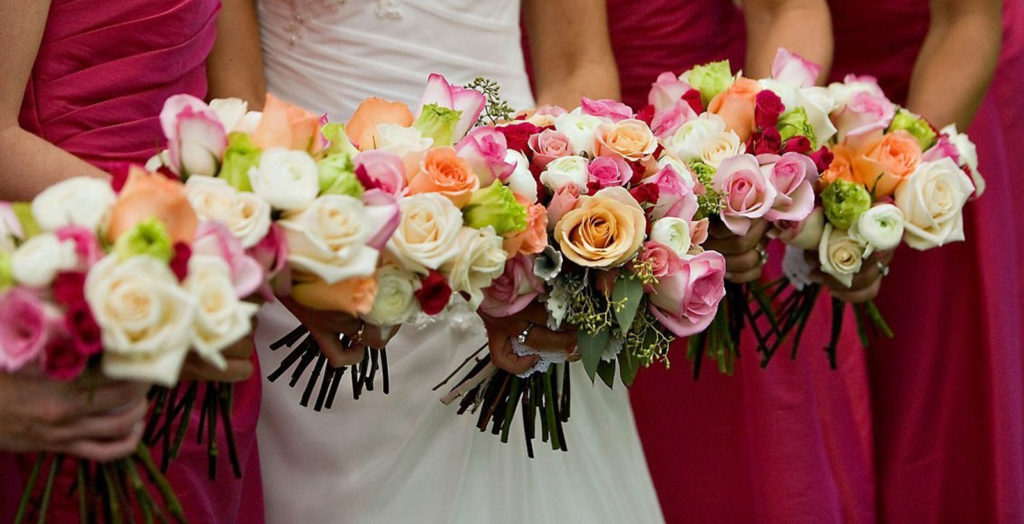 Photo above from Daria Bishop Photographers.