It's the last day of March and we are expecting nearly a foot of snow in Vermont so it's the perfect time to share this DIY winter wedding with homespun details.  Seriously homespun details–the bride and her mother designed the bride's wedding attire from the dress to the headpiece to the adorable handwarmer the bride carried instead of a traditional bouquet.
I love the authentic vintage feeling of their wedding pics.  The photo credit on these beauties goes to  Brandon Vick Weddings.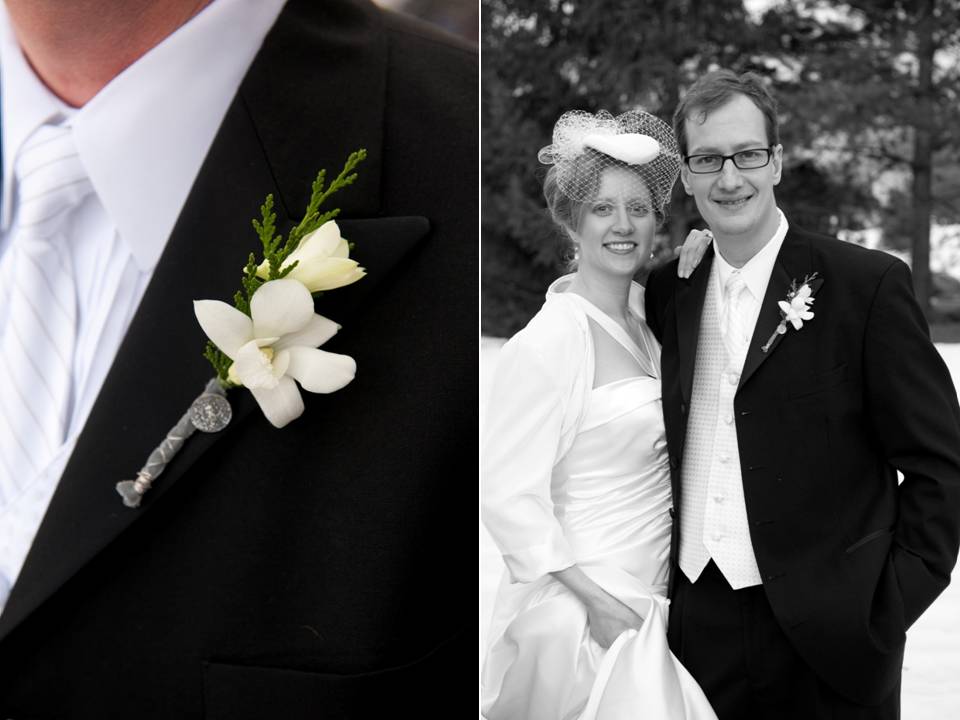 Melissa is an artist so her vintage-glam inspired vision was brought to life beautifully!  Shawn's white orchid boutonniere is finished with a grey velvet ribbon and a shiny little button to match the bride's velvet muff.  These are some of my favorite corsage & boutonniere details. 
I first met Melissa when I started teaching a Fresh Flower Design class at Burlington City Arts and when she told me she was getting married I knew it would be awesome.  As far as DIY details go this couple hit it out of the park!  Are you a DIY Bride?  If so, what do-it-yourself projects are you planning for your wedding?