This Wedding Wednesday I bring to you an oldie, but a goodie from July 4th, 2009!  Thanks to Two Bright Lights I recently got these photos from Kelly of Closed Circle Photography.  This is a great Burlington Waterfront wedding and let's face it, a groom in uniform is pretty darn snazzy!
The bride carried a bouquet of white hydrangea, pink roses, lisianthus, freesia & tulips.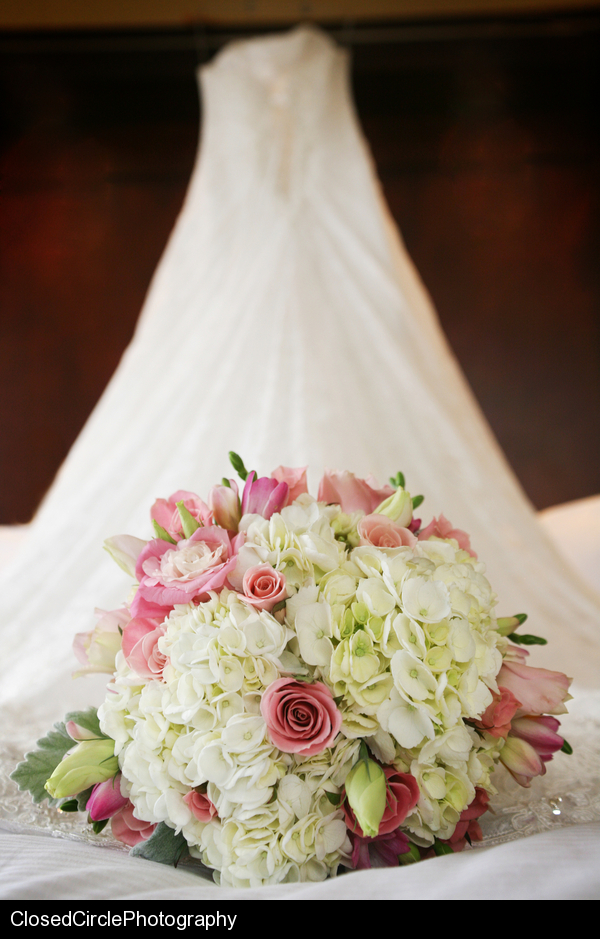 I like the way the flower girl seems to be admiring Yvonne's dress in this photo!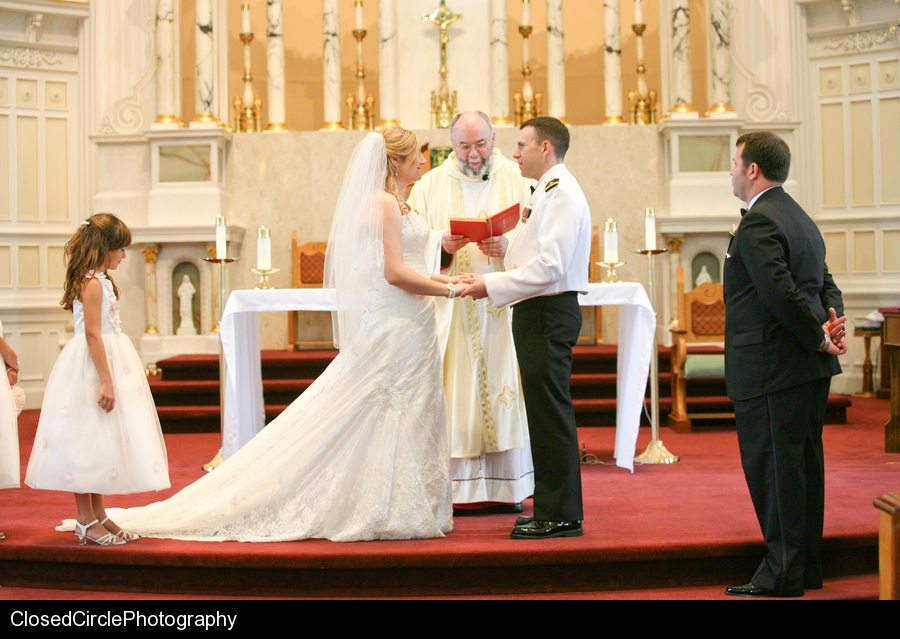 Leaving the church in a military fashion…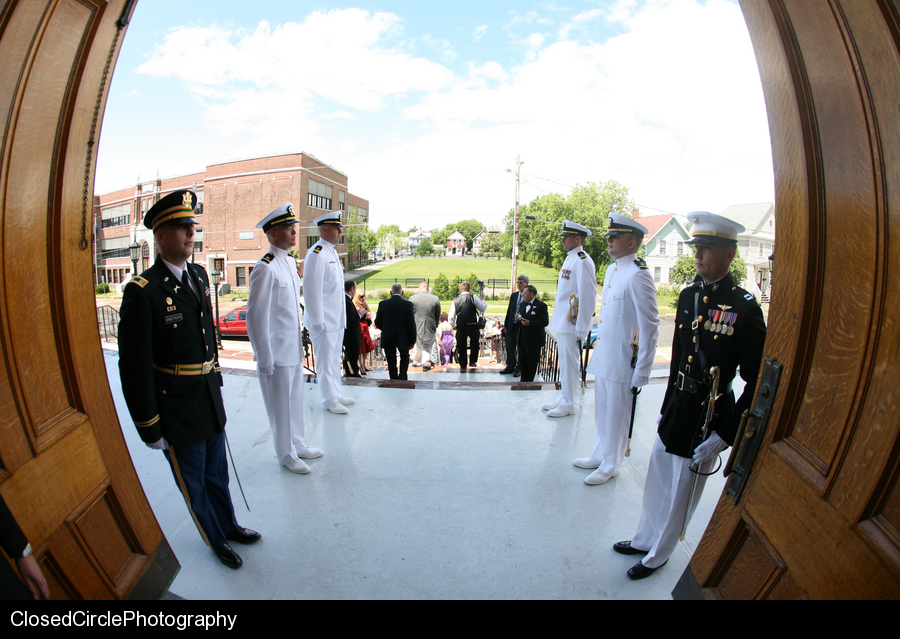 …lookin' sharp!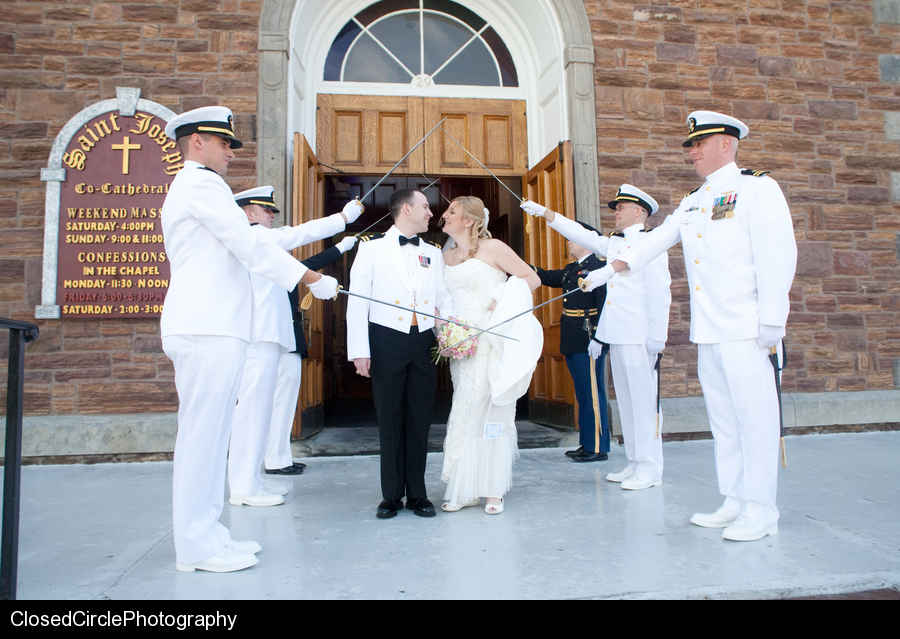 Fun shots down on the waterfront after the ceremony.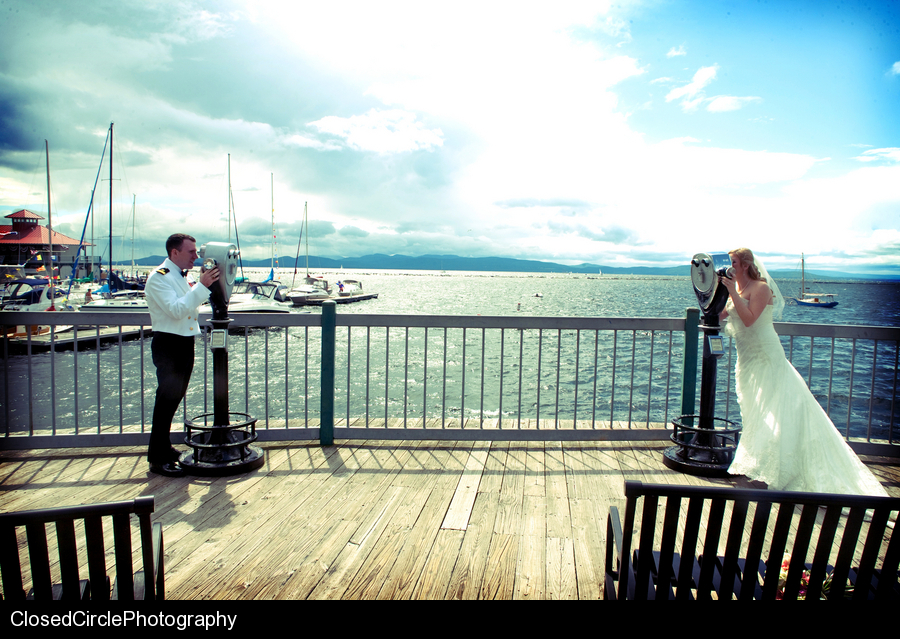 These flowers have a pink tone that sort of completes a honeysuckle trifecta for the week!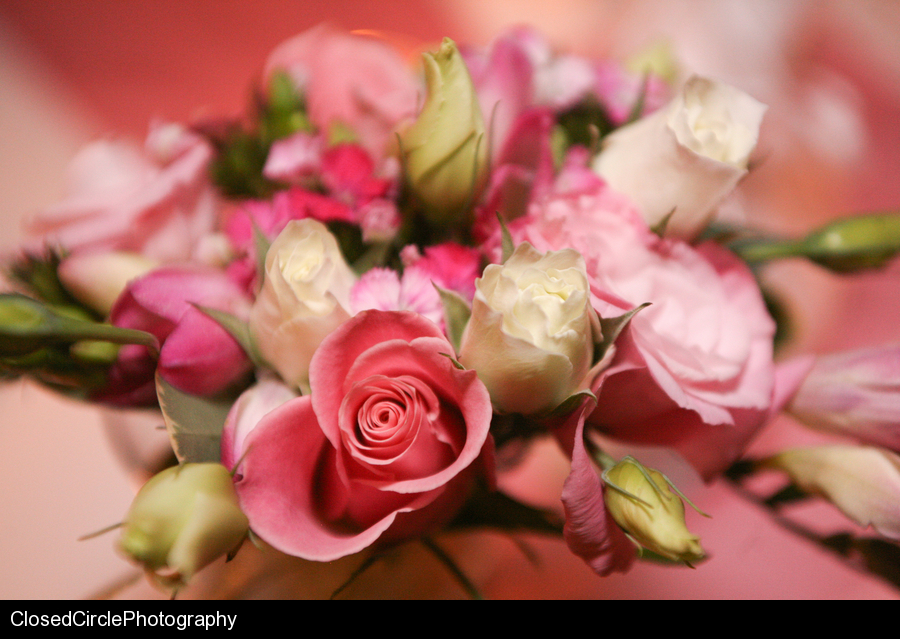 Thanks to Kelly for sharing photos and thanks to Two Bright Lights for making it oh-so-easy!