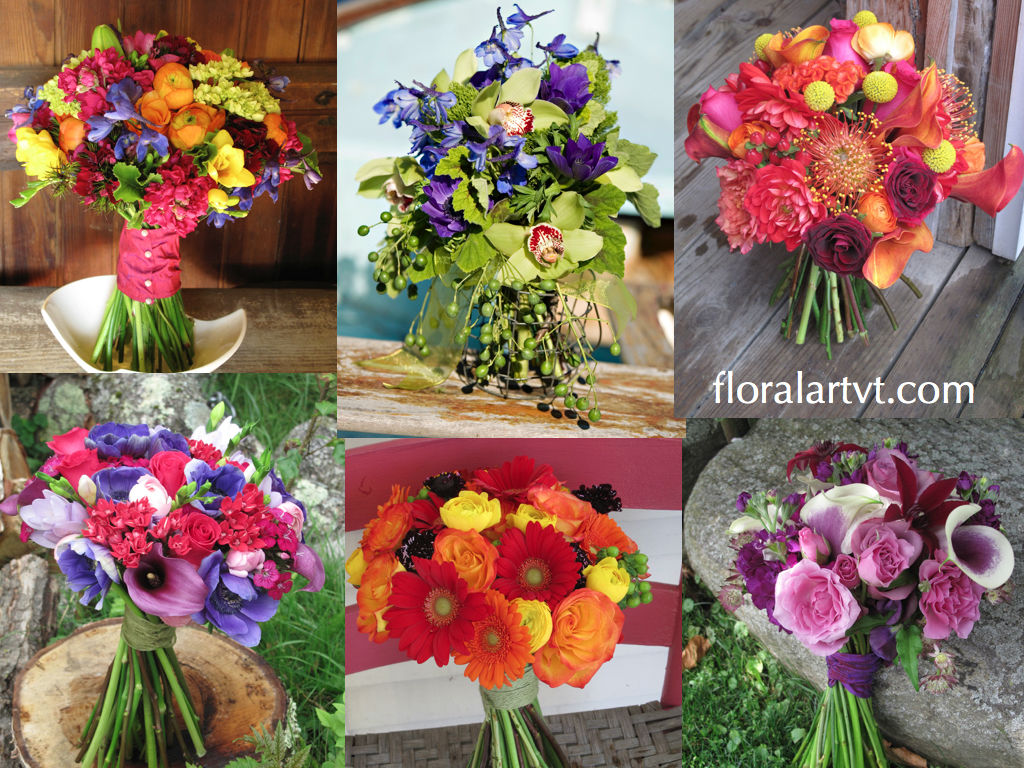 Aside from your location and your wedding dress your color palette will be one of the biggest decisions that defines the style of your wedding.  Once you choose your colors other details about your décor will start to fall into place.  Many brides know their color palette prior to their consultation with a florist, however it is not unusual to discuss color options in your initial meeting and then take a little time to refine your ideas.
For brides who are unsure, here are a few tips:
Take a look around in your everyday life and try to notice which colors you feel good around.  It may be as simple as looking in your closet!  Your favorite scarf or sweater could be your inspiration!  In addition to looking through bridal magazines you should take note of colors you feel drawn to while you're at work, walking down the street or looking for dresses for your bridal party.  Even if they aren't the colors your wedding party will be wearing they may be a great choice for flowers or linens.  You could select a crisp palette of yellows, whites and greens or a colorful combination that also incorporates blues, reds, oranges and pinks.  Remember these are the colors you will be surrounded by on your wedding day so they should suit YOU. From the table linens to the boutonnieres & corsages, the colors you choose will help determine all these important details.  Keep in mind that certain flower varieties may be dictated by your color palette as well as the time of year you will be married.  For example if you LOVE peonies you will probably incorporate pinks or whites in your color scheme.
Important note:  Have fun with this part!  The flowers and overall design scheme are elements that set the tone for the day and even if you are not sure what those colors are yet your florist/event designer will be able to help you discover what suits your taste.
Happy planning!!!