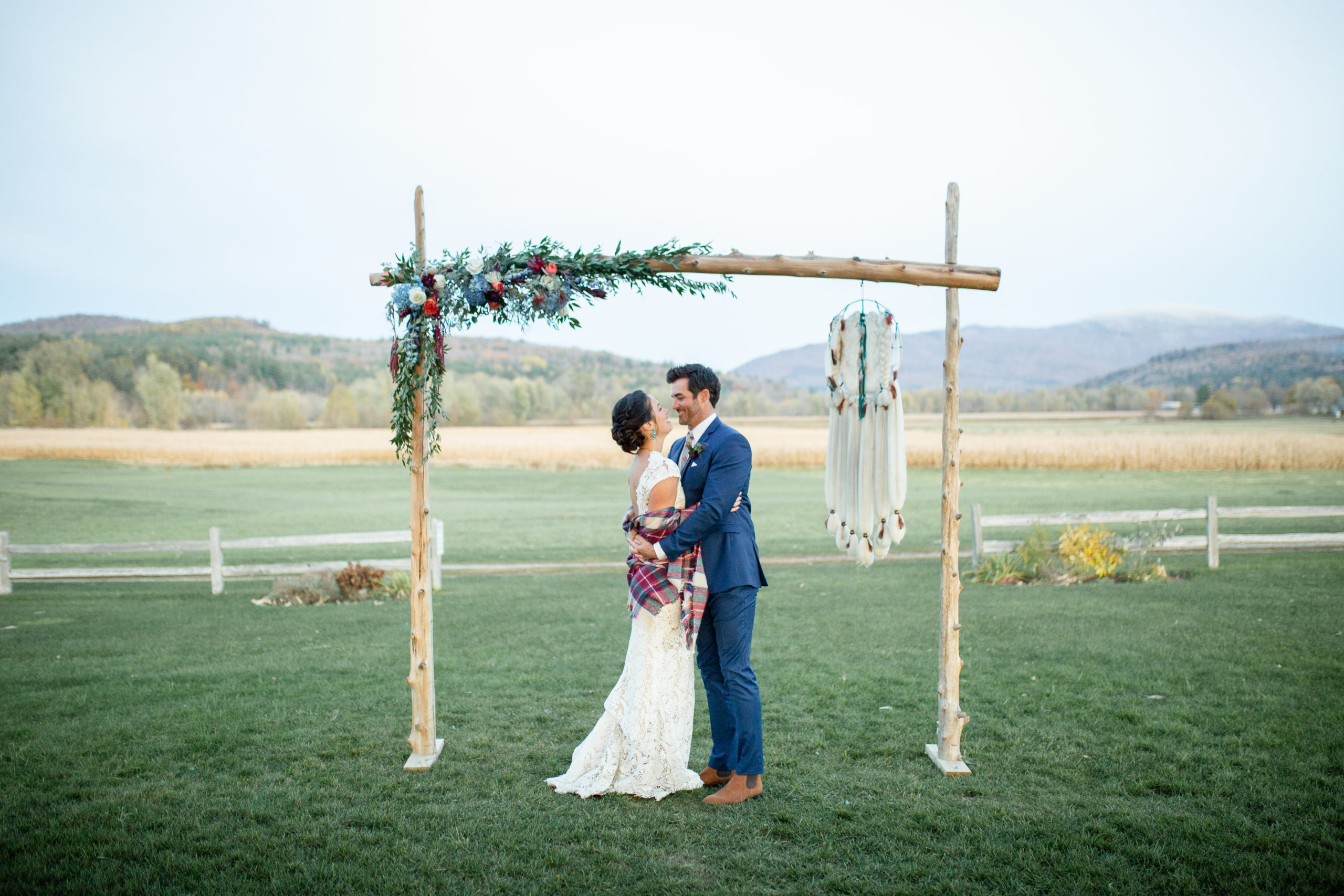 Any time of year is the perfect time of year for a Vermont wedding in my opinion, but there's something especially magical about fall weddings and today I'm so happy to share a few beautiful images shot by Garter And Whiskey at Boyden Barn last October.
The bride's father made the arbor for the ceremony and it was so fun to decorate it! Including when I drove back out to the field to add a dreamcatcher that Lauren's dad found for the occasion!….it was the perfect finishing touch! (scroll down to see a quick video of the arbor that I shared on Instagram…)
Lauren was the most easy-going, low-key client with very few requests other than a color palette of whites, greens, blue, and burgundy…and when I mentioned a few touches of orange, she happily agreed…then, the rest, she left to me.
I usually like to start a blog post with a shot of the bridal bouquet, but I have to start off with this gorgeous shot of the happy couple….
(Behind the scenes it was a chilly day, but these photos sure do look cozy!)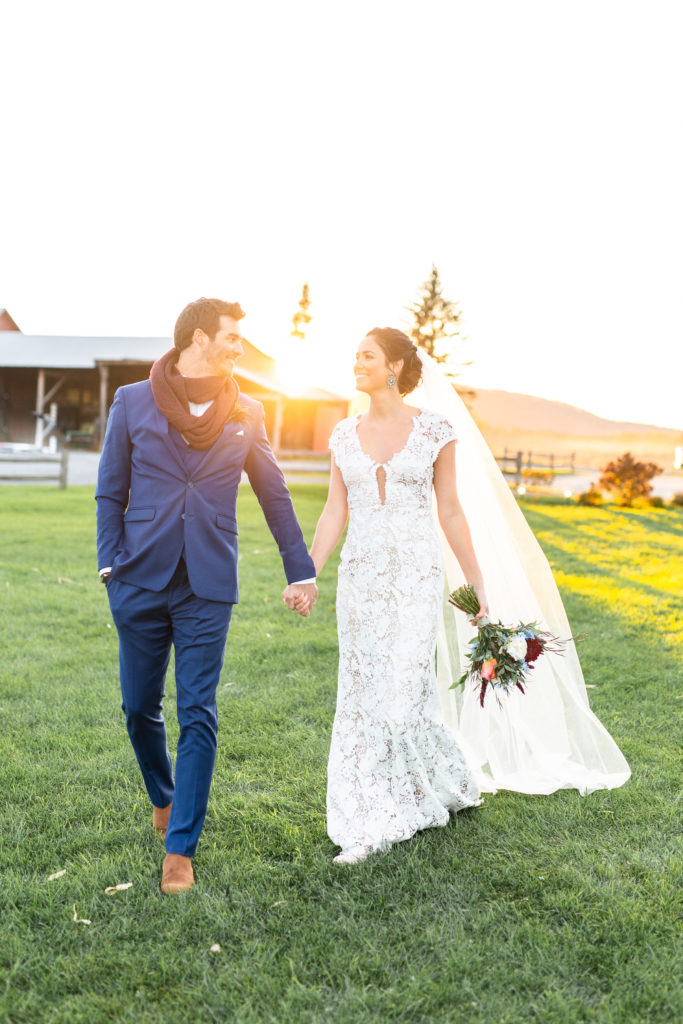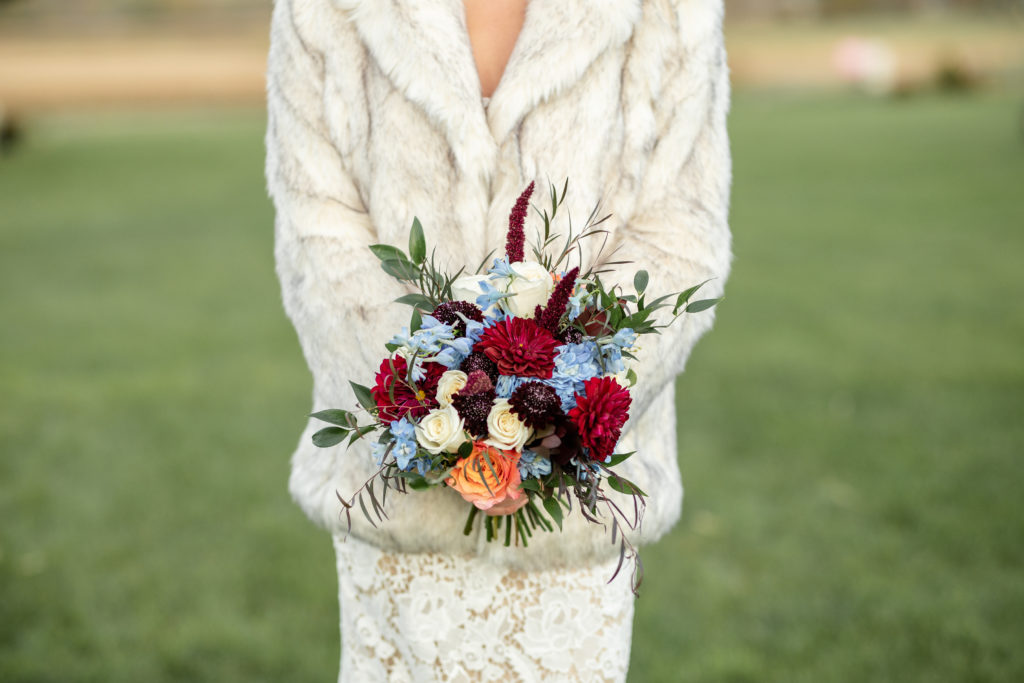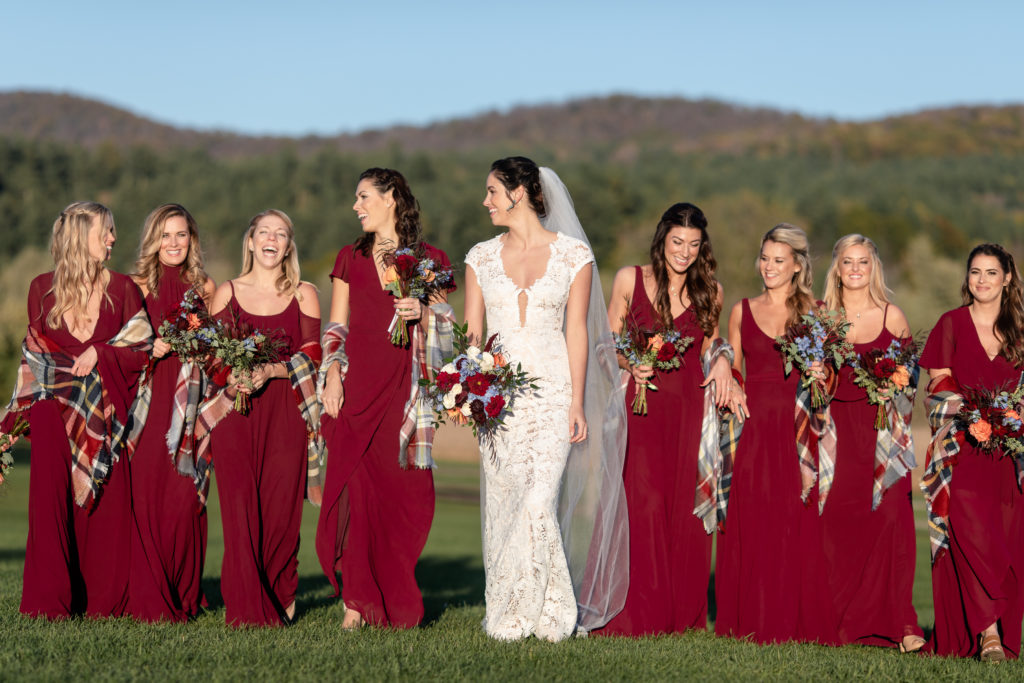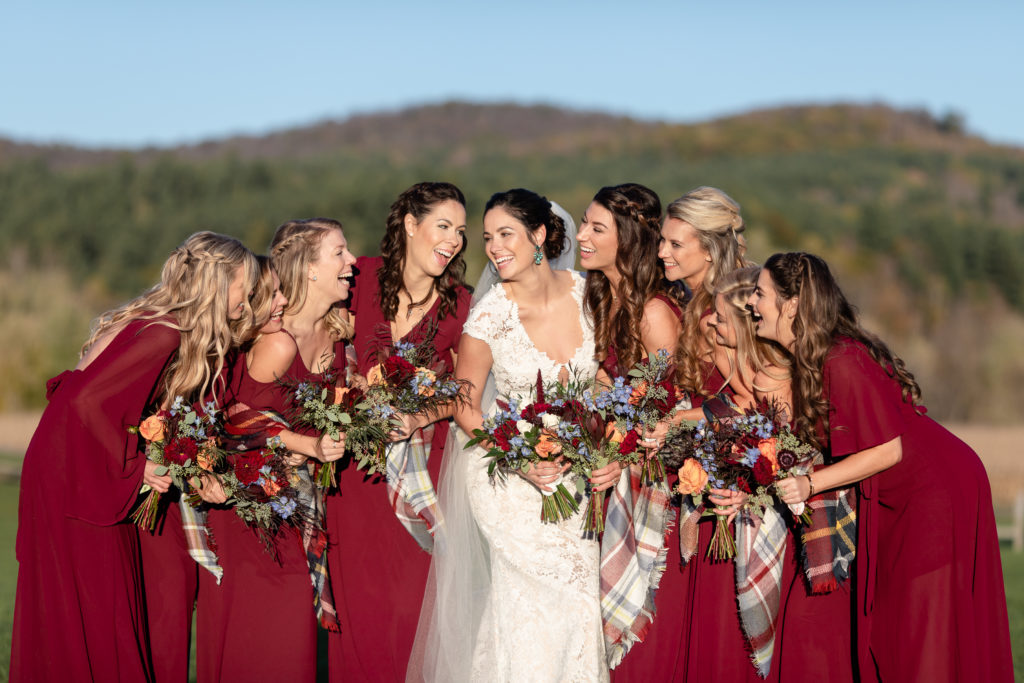 I really dig the color story here. The pashminas were a last-minute addition and I think they're the perfect touch. Flowers featured in this wedding include dahlias, scabiosa, roses, hydrangea, amaranthus, agonis, seeded eucalyptus, ruscus and safari sunset.
Fun Fact: Not only was it a pleasure to design for this couple, but as a special surprise treat I got to meet one of my 2019 brides who was attending as a guest! (She's planning a beautiful August wedding which I am so looking forward to!)
---
Check out my quick Instagram video below:
---
Want to tell me about your wedding? Click here to inquire about working with me.