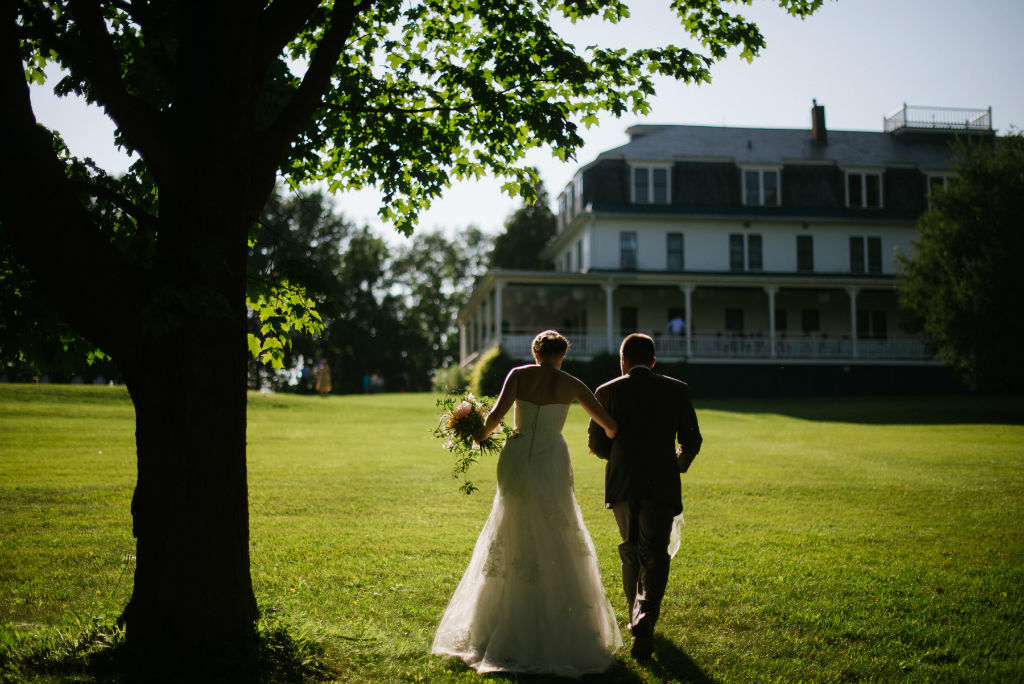 Walking down the aisle surrounded by your friends and family is such a happy occasion, but thinking about it can cause anxiety.
I didn't take much time to imagine about how I'd feel walking down the aisle.  I think I accepted early on that it was going to happen. But I can clearly recall feeling unusually shy as I took each step.
Some of my brides have shared their anxious thoughts so I reached out to a true planning expert, Belinda Norris of Belinda Norris Events. Belinda  pointed out that it's not only brides who experience this kind of performance anxiety. Grooms experience it as well. Her advice about how to handle those nerves is insightful and straightforward.
"Make [your wedding] your own", Belinda says. "Don't let someone else dictate [the rules]".
She went on to say that once we know the rules, we can break the rules.
"You can never forget the people who came for you, to support you," she said.  "You owe it to them to include them in your community."
This is powerful stuff, isn't it?  Your ceremony is so important that you owe it to "your people" to include them, but how you do it is up to you.
Here are some examples:
Belinda suggested planning a half-hour cocktail party prior to your ceremony and then walking to the ceremony together en masse.  She told me she once had a bride take part in her cocktail hour and then put on her wedding dress and proceed with the ceremony.  I think that sounds like a wonderful idea for someone who isn't having a religious ceremony!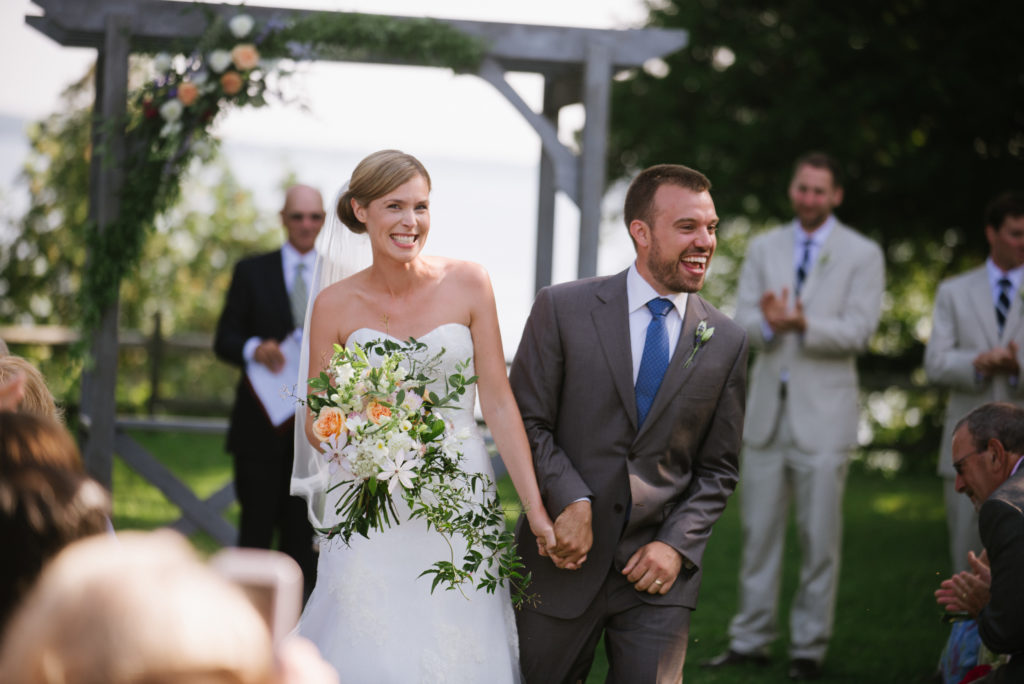 For those who are having a more traditional or religious ceremony where a cocktail hour kick-off isn't as appropriate Belinda suggests that you walk down the aisle together or perhaps even have your grandparents escort you. Children are also a welcome presence, as she pointed out, so having some flower girls and ring bearers lead the way can make you feel like less of a spectacle without losing the time honored ritual.
Of course, she says, you could always "secretly get married by yourselves and then do whatever you want so it's more yours."
All great advice for brides–and grooms–who might be dreading having all eyes on them.
It's important to remember that when you walk back down the aisle as a married couple the joy and excitement will far outweigh any worries you had beforehand!
I'll leave you with a quote from Susan Cain's bestselling book, Quiet: "Love is essential; gregariousness is optional."
I want to thank Belinda for taking the time to talk with me.  If you are planning an incredible event you should check out BelindaNorrisEvents.com
Special thanks also to Andy Duback of Duback Photography for these gorgeous images of Emily and Tim at The Grand Isle Lake House.