I have talked with several brides who are still deciding what color their bridesmaids should wear for their weddings.  J. Crew has earned a reputation for having colorful & classy bridesmaids dresses and they also make some beautiful dresses for brides, but I think Ann Taylor has a wonderful selection of wedding attire for bridesmaids that deserve a closer look.  Check out their selection of dresses online.  I see several dresses that can truly be worn again and again. 

Keep in mind the price point of the dresses you are considering and don't overlook the idea of having the girls wear different colors.  Not everyone has to match.  And not everyone is thrilled to spend upwards of $200 on a dress you picked out.  That plum, burgundy, sage green, grass green, butter yellow, mango-tangerine or baby pink tone that matches your palette perfectly will probably retire to the closet after it debuts on your wedding day.
I think black, grey and possibly navy and brown dresses have the best chance of actually being worn again and I'm a big fan of different styles or colors on each girl.  If you manage to choose something that everyone likes (and looks good in!) you will be a wedding day hero.  Oh, and please remember that your table linens should not be the same color as the girls' dresses.  That's just mean.
What color do you think is most complimentary for a bridesmaid to wear?  Did you wear a color recently that you hated…or felt great in?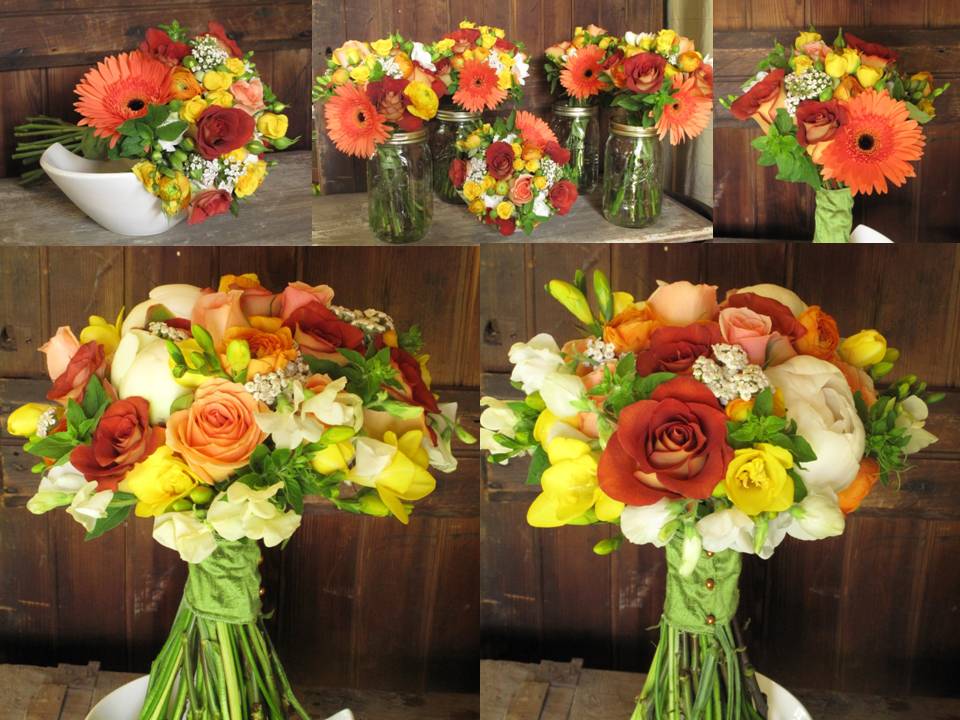 Above is one of my favorite color palettes for a summer wedding with a bright, fun feeling.