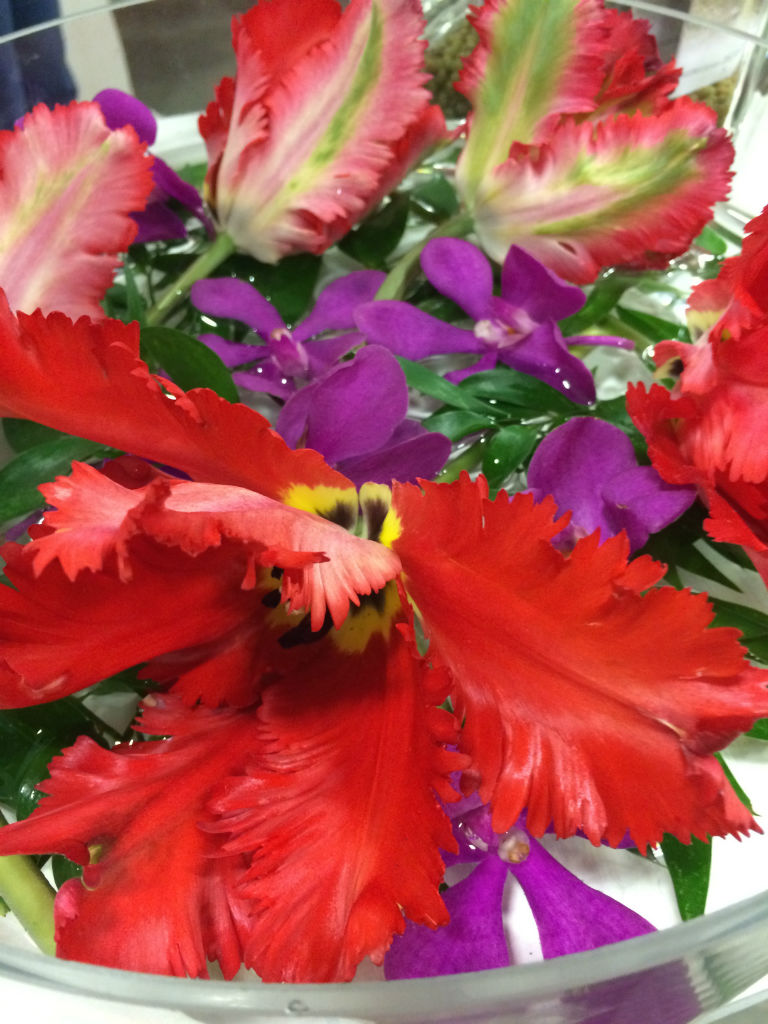 When Vermonters are ready for spring we are believers.
We believe in warmer weather. We have to believe because a 65 degree day in March or April can easily be followed by a foot of snow…just to keep us humble.
When spring finally comes to Vermont, you know it. How? Easy.
People wear shorts & tank tops when it's 58 degrees. A few degrees higher and you'll find people in bathing suits laying by the lake. I'll open up a bunch of windows in the house if it's 45!
It was February, however, when I got my very first dose of springtime at the Vermont Flower Show.
This year I exhibited. I didn't sell anything. I didn't even hang around my booth very much. I just wanted to participate. I wanted to show.
Here's a bit of what I made…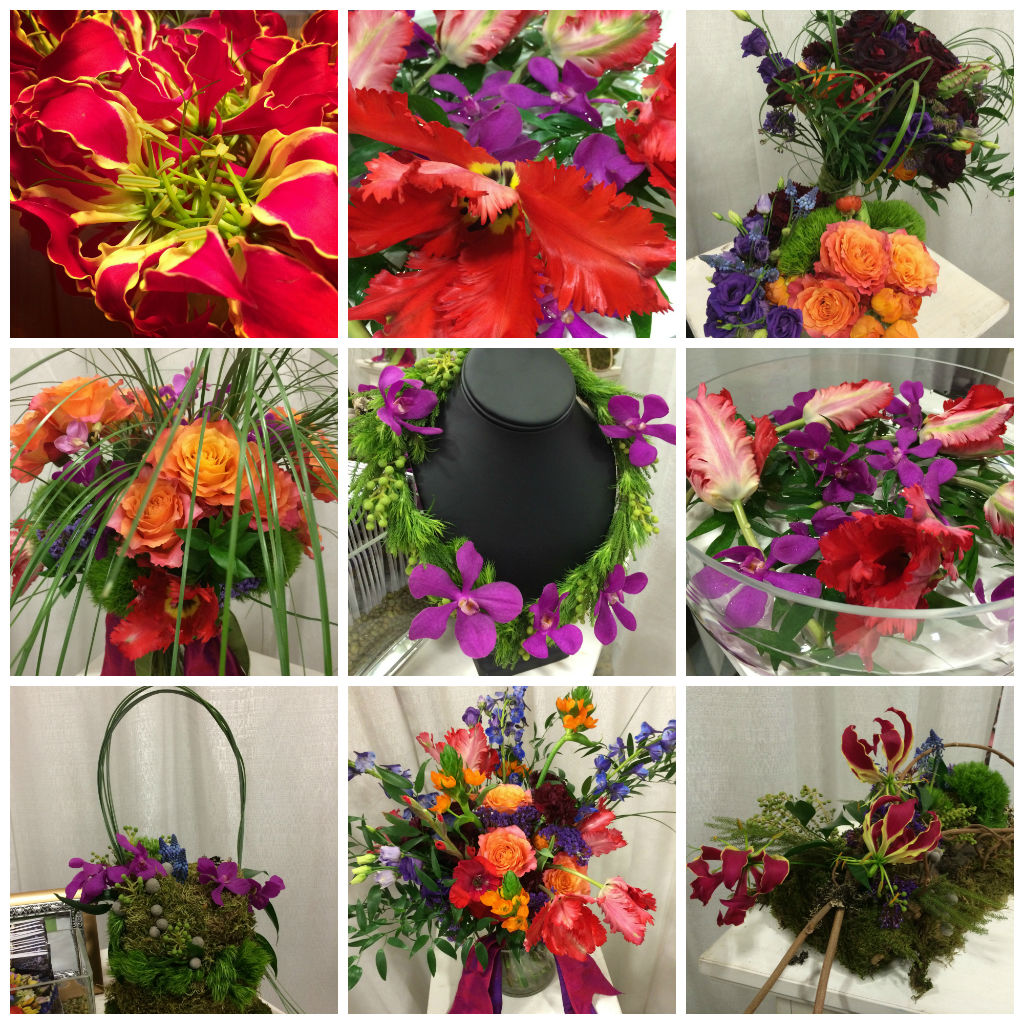 The photos above feature gloriosa lilies, red parrot tulips, orange roses, orchids, dark blue delphinium, deep red roses, purple lisianthus, green dianthus, muscari, brunnia, bear grass, ruscus, gladiolus, orange ornithogalim and moss.
I can remember the first Vermont Flower Show I attended when I was in my second year of college. I was selling flowers all weekend and our booth was next to Charlie Nardozzi (he's a local gardening guru and I was so thrilled to meet him!). I was a Plant & Soil Science student and this jolt of spring and celebration of all things flowers was a joy to behold.
If you've never been you should mark your calendar for 2017…which will be your next opportunity to check it out!