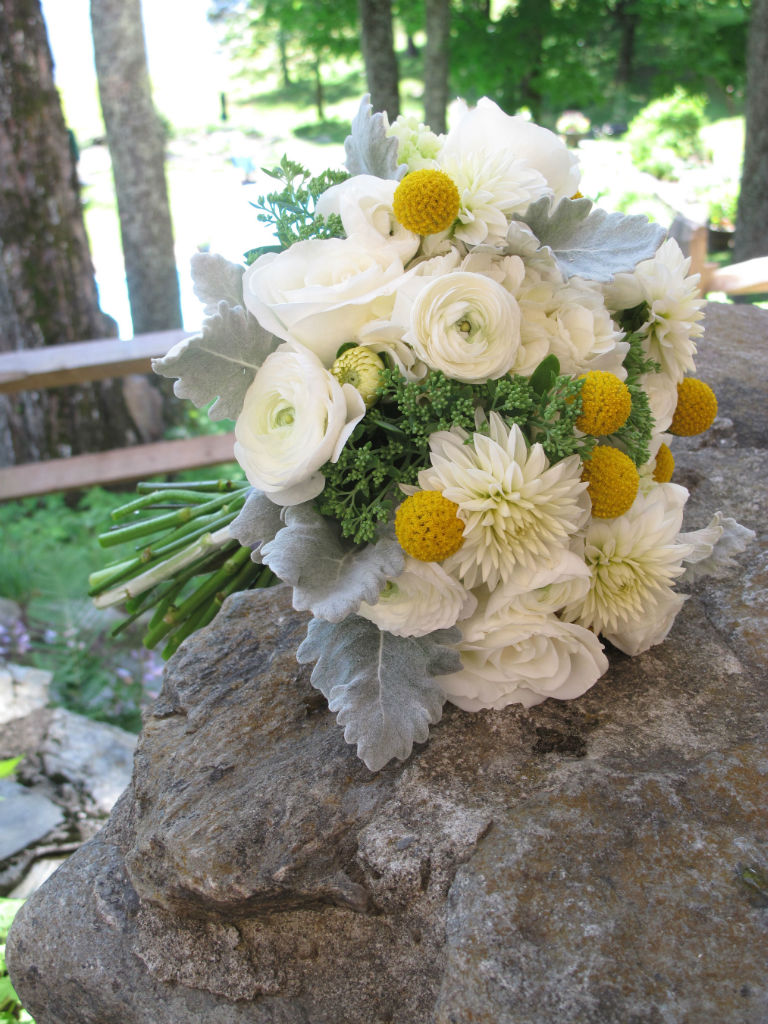 Here are 5 quick day-of tips for fresh bouquets:
Leave bouquets in water (in the florist's box) when you are not using them for photographs prior to the ceremony.  Most flowers will last reliably for about 2 hours out of water.
An attendant should blot the stems with a towel before handing bouquet to the bride to avoid getting water drops on your dress.
Carry your bouquet down by your hips/belly button.  If you carry it much higher you start to almost hide behind the flowers.  This will also be the best angle for you bouquet to be photographed!
Display the bridal and attendants' bouquets on your head table or sweetheart table in addition to (or instead of) a centerpiece.
Incorporate "something old" into your bouquet by pinning a broach to the ribbon.  This is a great way to include your grandmother's cameo or simply add a little sparkle.
Your bouquets will be the most photographed flowers on your wedding day so you want to keep them looking their best!