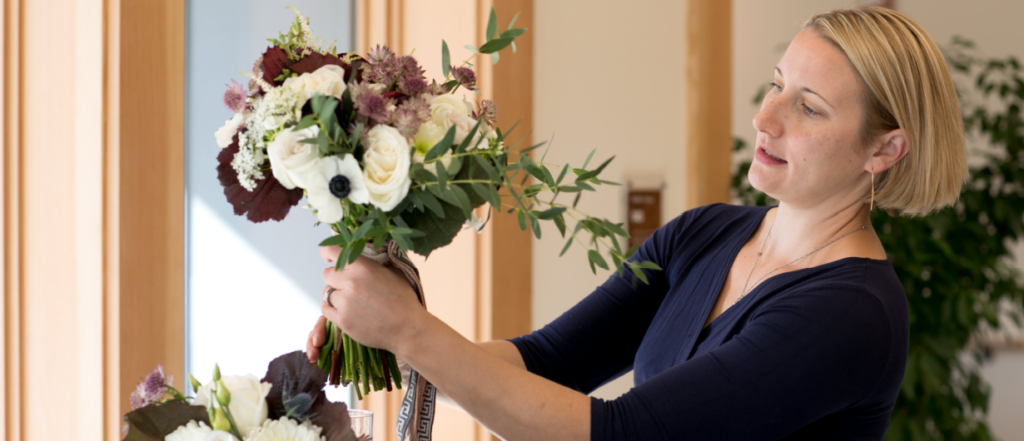 I'm a wedding specialist.
---
My clients love Vermont and cannot wait to share that love with their friends and family for a destination wedding they'll never forget. Nature and local surroundings influence their style, but it's important to put a personal stamp on the day as well. They are oftentimes busy professionals or working on a graduate degree and they're looking for guidance on how to streamline the planning process with a desire to have a fun, stress-free event. They want a joyful experience. They want to celebrate love.
I know your time is valuable (and you've never done this before!), so I make it easy to get started…
Click to start planning
When You're Planning A Wedding…
Your time is valuable and trust is an essential part of your planning.
You rely on experienced professionals to guide you through the process and point you in the right direction.
You may feel unsure about what you really need.
When You Book With Me…
Distance is not an issue as we exchange photos and ideas via e-mail.
You'll find it easy to reach me when you have questions or need advice.
I'll interpret your style & pull together the best parts of your ideas to create a cohesive look.
I hand select your flowers inspecting for quality so they are the freshest available.
I'm happy to advise you on details that fall outside the realm of flowers to ensure design consistency through visual coordination.
At Floral Artistry, we believe in a diverse, inclusive, and equitable environment , where all employees, clients and vendors–whatever their gender, race, ethnicity, sexual orientation or identity–feel valued and respected.
I've had the pleasure of working with hundreds of couples and their families, and I take great joy in the creative process.
The flowers are the fun part!
Click To Work With Me
---
More From Alison
"My vision is that the true art of floral design is found through high quality flowers and superior design technique. Using natural and local materials in creative ways I incorporate flowers that represent the best of the season.
With a degree in Plant and Soil Science from The University of Vermont and over 28 years of professional design experience I offer a full spectrum of knowledge about flowers and plants.
There are some things a flower shop cannot offer–that's where I step in."
— Alison Ellis, Owner & Designer
Let's Start A Conversation
Your wedding day depends on experts who'll guide you through the details and provide top notch service.
Weddings are my main focus so I keep up with trends as well as traditions, but the fun part is finding ways to help you meld the two to create your perfect wedding look.
I love to help engaged couples express a personal style by using my experience to translate ideas into unique floral designs that are more than you could envision, yet truly represent your style.
Grab my free guide: How To Plan Your Vermont Wedding HERE! (no opt-in required.)
It's an honor to be chosen to play a role in your wedding day.
Congratulations on your engagement!
With love from me to you,
Alison Ellis (she/her)
Tell Me About Your Wedding
---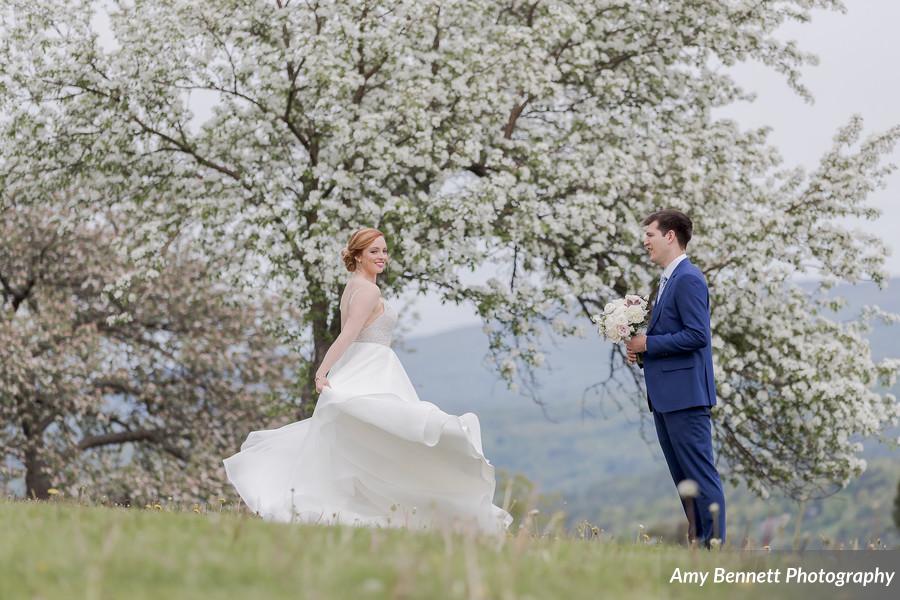 Floral Artistry's Core Values…
As a creative business it's my goal to provide high quality flowers & superior design technique along with integrity & honesty by committing to these core concepts:
1. Service.
My clients are #1. Each couple is unique, as are their needs. I design my service experience around my clients because no two weddings are alike.
I'm proud to provide expert advice & personalized service.
Floral Artistry respects and values diverse life experiences and heritages and aims to ensure that all voices are valued and well served regardless of race, religion or sexual orientation. Racism and discrimination in any form will not be tolerated here or in any events associated with this company.
2. Communication.
I treat my customers with respect, honesty & transparency. I aim for prompt responses. My couples are important to me. It's important that they know this from our first e-mail to our first proposal & all the way through the wedding day.
3. Details.
Details create the experience. Weddings require precision & timeliness. There are no do-overs.
Details matter. I do details.
4. Environment.
Floristry is tough on the environment. It's my aim to be as eco-friendly as possible from the moment the flowers enter my studio to the time they arrive at an event. This entails sourcing eco-friendly product when possible, composting, reducing use of chemical solutions & a commitment to grow more of my own blooms each year.
5. Share.
Every wedding booked provides at least 150 meals through the Vermont Foodbank. Floral Artistry has donated over 20,000 meals to Vermonters in need.
Tell Me About Your Wedding

My customers say…
"Alison's…an absolute pleasure to work with, and she totally "gets it" when brides talk about what they want…I had heard nothing but excellent things about the quality of her floral arrangements from others that have worked with her in the past, and even expecting the best, she still managed to exceed my expectations. I absolutely loved all the flowers, and I'm still hearing from friends and family about how gorgeous they were. If there was a way to give more than five stars on this webpage, I definitely would!"
Janelle, Bride
Review from WeddingWire.com
"I came to Alison with some very clear ideas of colors and patterns, but had no knowledge of flowers. The first time I met with her she took the pictures I had given her and the colors and extracted exactly the type of style I was looking for and gave me many creative, unique ideas to decide on. I like how she had her own ideas and opinions which guided me and helped me narrow down my own ideas. If she hated something she would tell me, she was extremely open and honest. She is energetic, fun and quirky and was absolutely delightful to work with! And she doesn't just do flowers, she does decor for the entire wedding!"
Casey, Bride
Review from WeddingWire.com
"Your gorgeous flowers were such a complement to our two already beautiful spaces…Thank you for doing such an amazing job and for so perfectly reflecting the tone and colors of our day…"
Meline & Evans
December 2012
Read More Reviews & Kind Words
---
I've proudly had my work featured…
Click here to see this wedding at The Round Barn on Rustic Wedding Chic.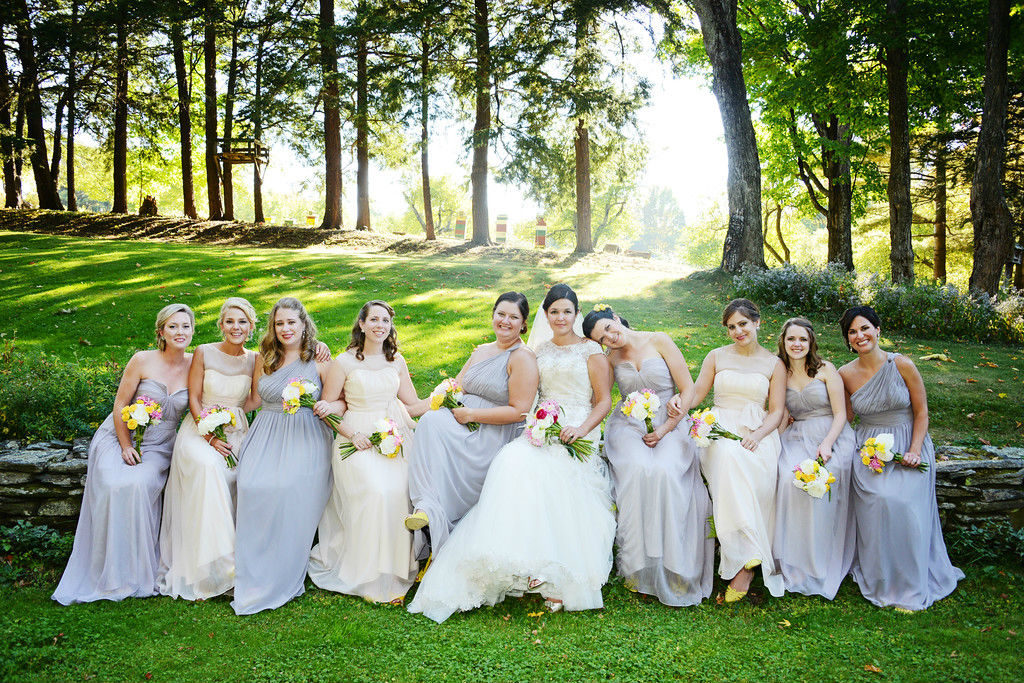 ---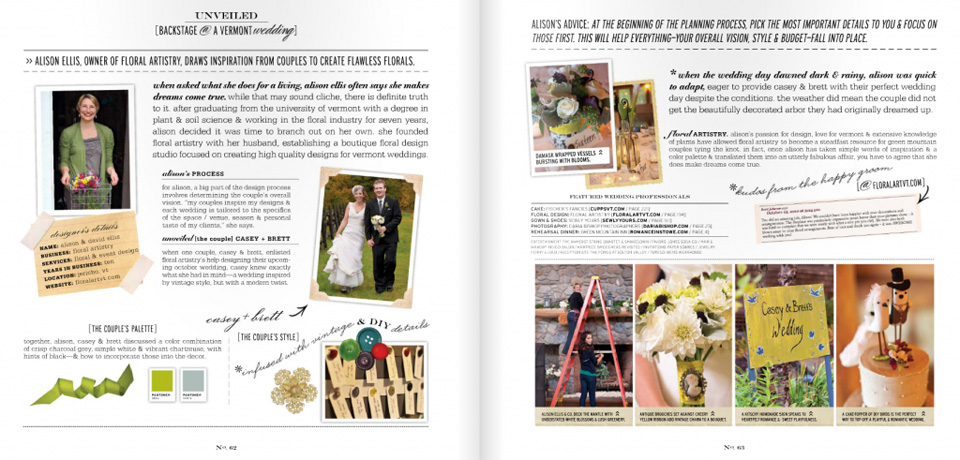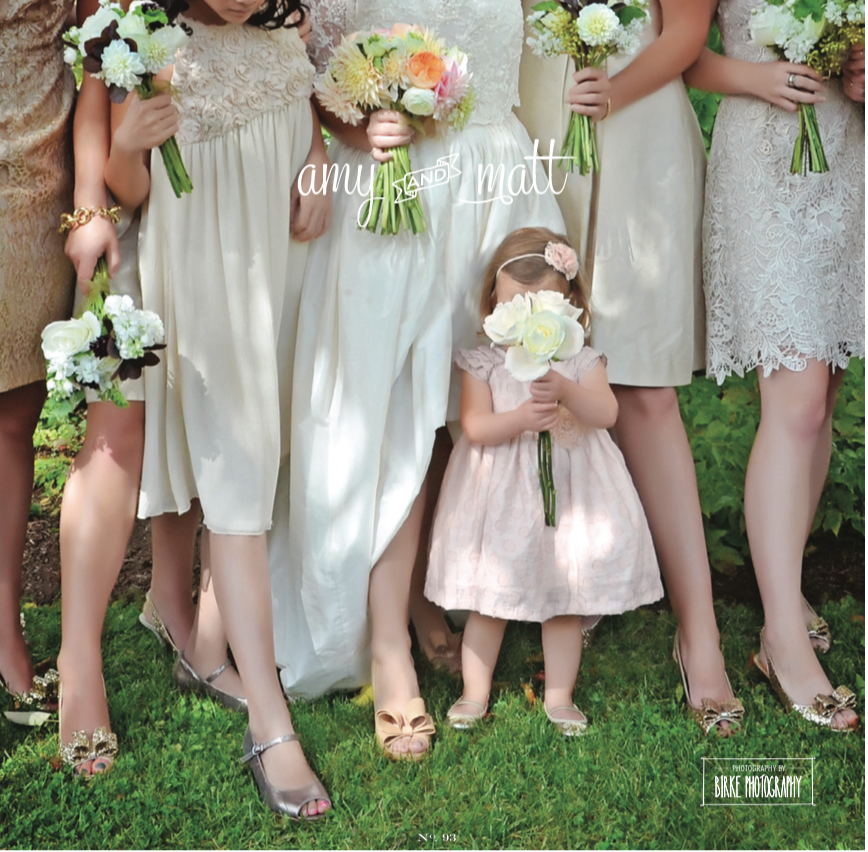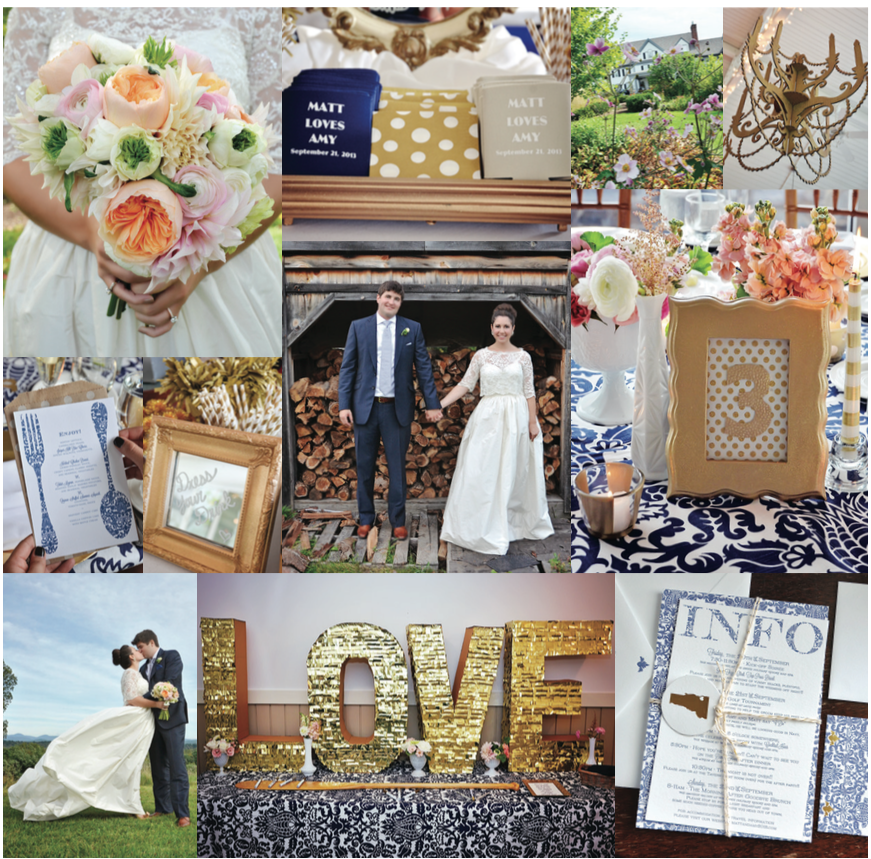 ---
Check out a rustic-elegant inspiration shoot with Orchard Cove Photography here.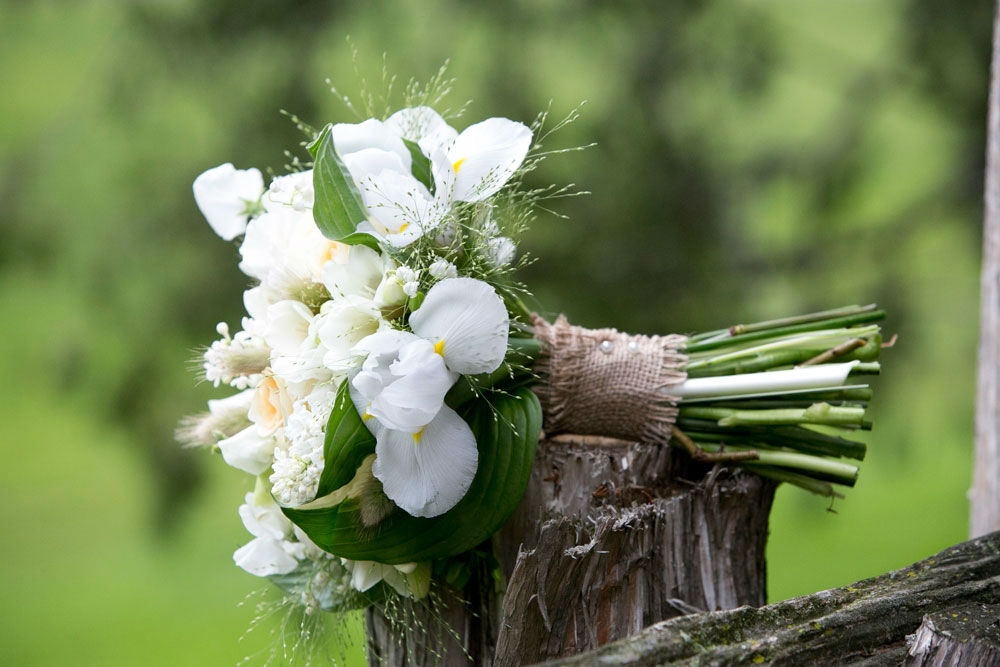 ---
Click Here to Work With Me
---