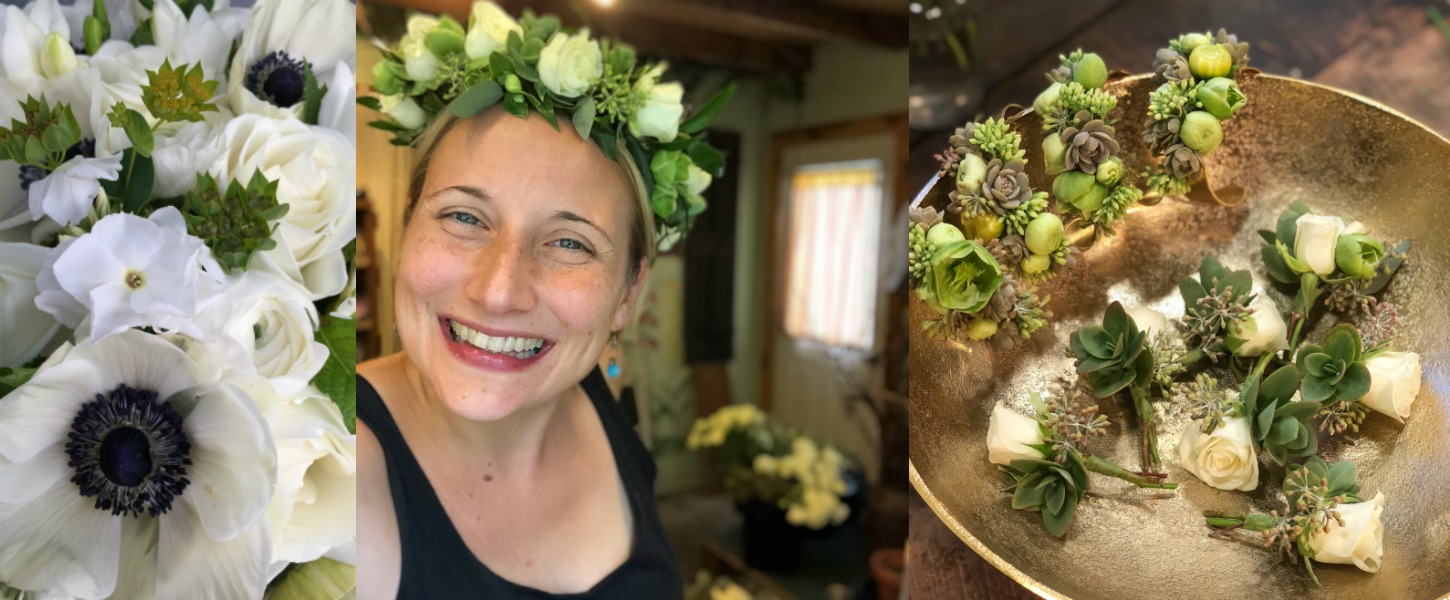 Hi, I'm Alison Ellis.
I know planning a wedding can be a lot of work. I help make it easier.
I've been specializing in Vermont wedding flowers since 2002. One thing I've learned is this:
A successful wedding is not just about the planning; it's also about the execution.
On your wedding day, after all the planning's complete, you need someone who can execute the details.
I'm all about the details.
If you:
Feel flowers create the ambiance & decor,
Are focused on your career or schooling while planning your wedding,
Need a professional to advise on color palette & aesthetic,
Want to transform a space with a wow-factor,
I've got you covered.
I provide high quality wedding flowers & superior design technique with integrity & honesty.
A successful wedding day means a "job well done" for me, but for you the wedding day is not an ending at all…it's only the beginning.
It's an honor to be chosen to be a part of your wedding planning experience.
I think you deserve the best.
Get in touch today to start a conversation!
Tell Me About Your Wedding!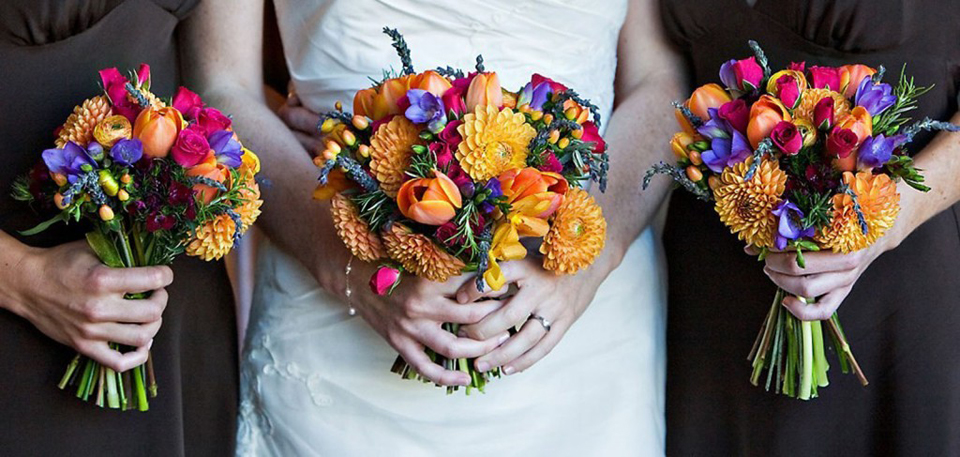 More About Alison…
I took my first floral design class when I was in 5th grade. (Even at that young age, I was hooked.)
I'm a New Jersey native who uprooted and transplanted to Vermont to attend UVM.
I've been inside Martha Stewart's prop closet at her offices in NYC!
I've been a professional floral designer for al years.
I used to work on an organic flower farm, which is where I learned a lot about freshness & quality!
I love flowers, but cannot pick a favorite! Irises, poppies, orchids, ranunculus, roses, delphinium, clematis, dahlias…whatever's growing in my garden right now!….They're all my favorite.
I can still remember the first bridal bouquet I ever made in 2001. (All white roses!)
I love my job.
A few more things I love…
Summertime in Vermont, of course. And Fall. And a crisp winter day on the ski slopes.
A good farmer's market!
Bob Dylan, Ella Fitzgerald, Ani DiFranco and Wyclef.
Dark chocolate. Or milk chocolate. Any kinda chocolate, really.
When my son says, "Good one, mom…"
Italy. The food, the art, the views, the food….Need I say more?
Warm maple syrup. Because slightly warmed maple syrup on pancakes is next-level.
Natural light. And lots of it! I love plants so good light is key.
Tell Me About Your Wedding!
Education
I moved to Vermont to attend UVM where I graduated in 2000 with a Bachelor of Science in Plant & Soil Science and a minor in Small Business. While attending school I was a buyer and designer at a busy flower shop, and then, after working for a few florists in the Burlington area, as well as an organic flower farm, it was time to branch out on my own. I founded Floral Artistry in 2002 and booked 1 wedding that summer.
After all these years I continue my floral education by attending wedding design workshops to learn new techniques and tips from some of the industry's leading professionals. I believe that every year should be a learning year!
---
Teaching, Speaking & Coaching
I teach florists how to rock the business-side of their business.
I'm the creator of Flower Math and founder of realflowerbusiness.com I released my first online course for floral designers in 2015, and I now have over a dozen online business courses for florists, as well as one-on-one coaching sessions.
I'm also a published author and a business contributor to Florists' Review magazine & guest blogger for BotanicalBrouhaha.com and FlirtyFleurs.com; 3 highly respected industry publications that educate, encourage & inspire floral designers.
I've made guest appearances on:
I also teach live workshops and offer private business coaching.
In 2018, I was a guest teacher at Hope Flower Farm at the Spring Chapel Designer's Conference and also lead a 1-day seminar at The Floral Reserve in Providence, Rhode Island in December. In 2019 I was honored to teach "all things pricing" at The Floral Field Trip in Warren, VT, and I was honored to be invited to speak in March 2020 at Koeher & Dramm as well. (rescheduled due to Covid!)
I believe in a culture in floristry where our standards are on the rise and our customers experience tremendous value in the beauty we create.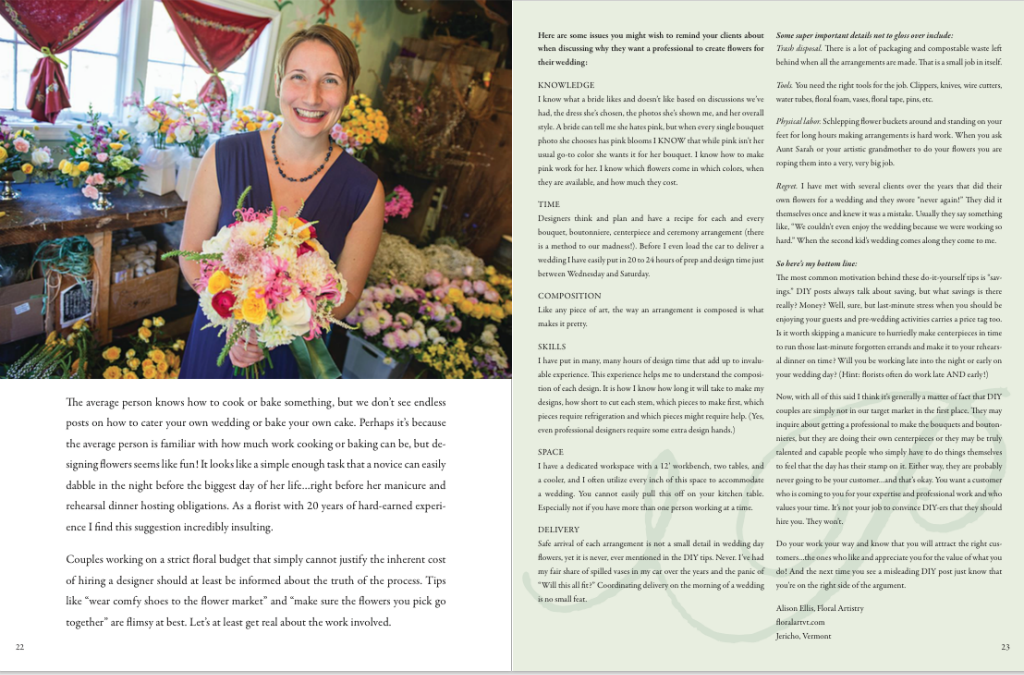 Tell Me About Your Vermont Wedding!
Love & Life
My husband, David, and I met at UVM, fell in love, got married on the shores of Lake Champlain in 2003 and never left! We truly love Vermont weddings. In 2012 we brought a little Vermonter into the world, our son, John. (He loves Vermont weddings, too!)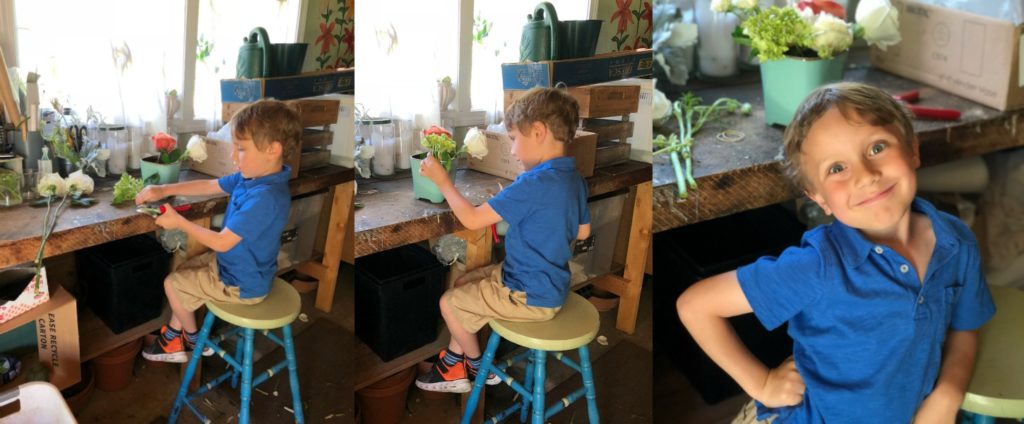 Pictured: John (age 6) making an arrangement after a wedding delivery.
---
Tell Me About Your Vermont Wedding!
---