I don't do a lot of holiday orders, but I always try to fill special orders for my clients so when one of my favorite customers needed a little something special for Valentine's Weekend it was fun to go a non-red-rose-route.  Here are a few shots from The Kitchen Table Bistro.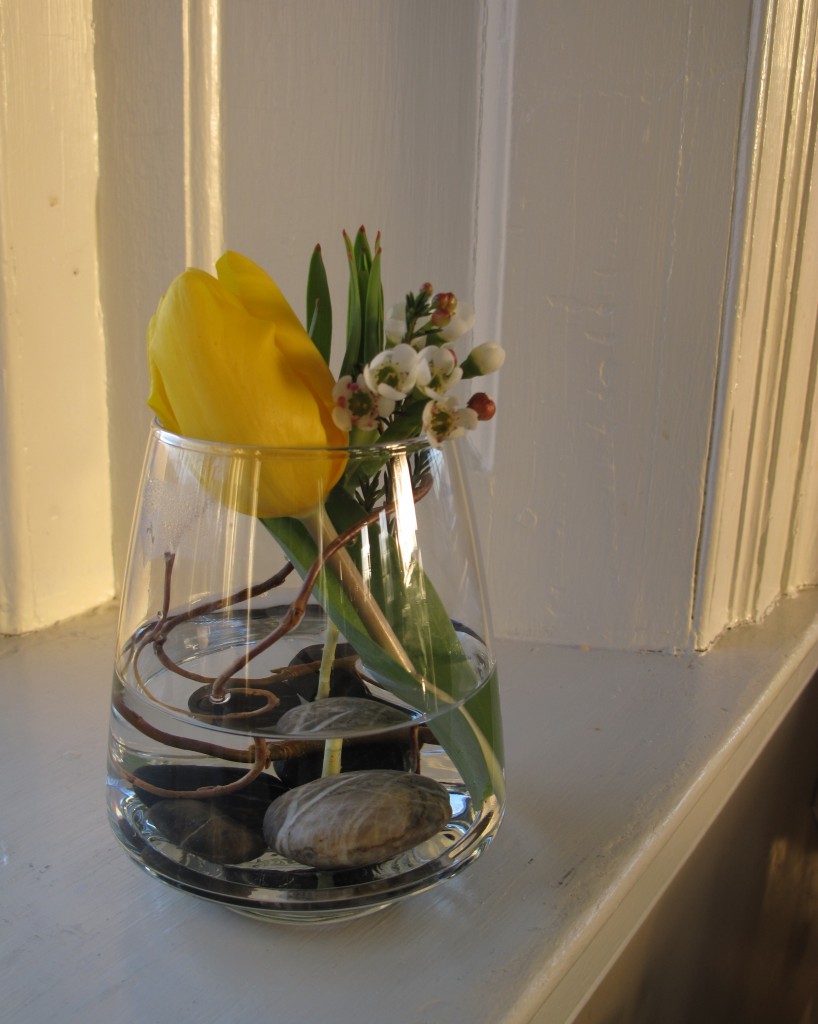 Small vases of yellow & white tulips,waxflower & curly willow sat in first floor windows.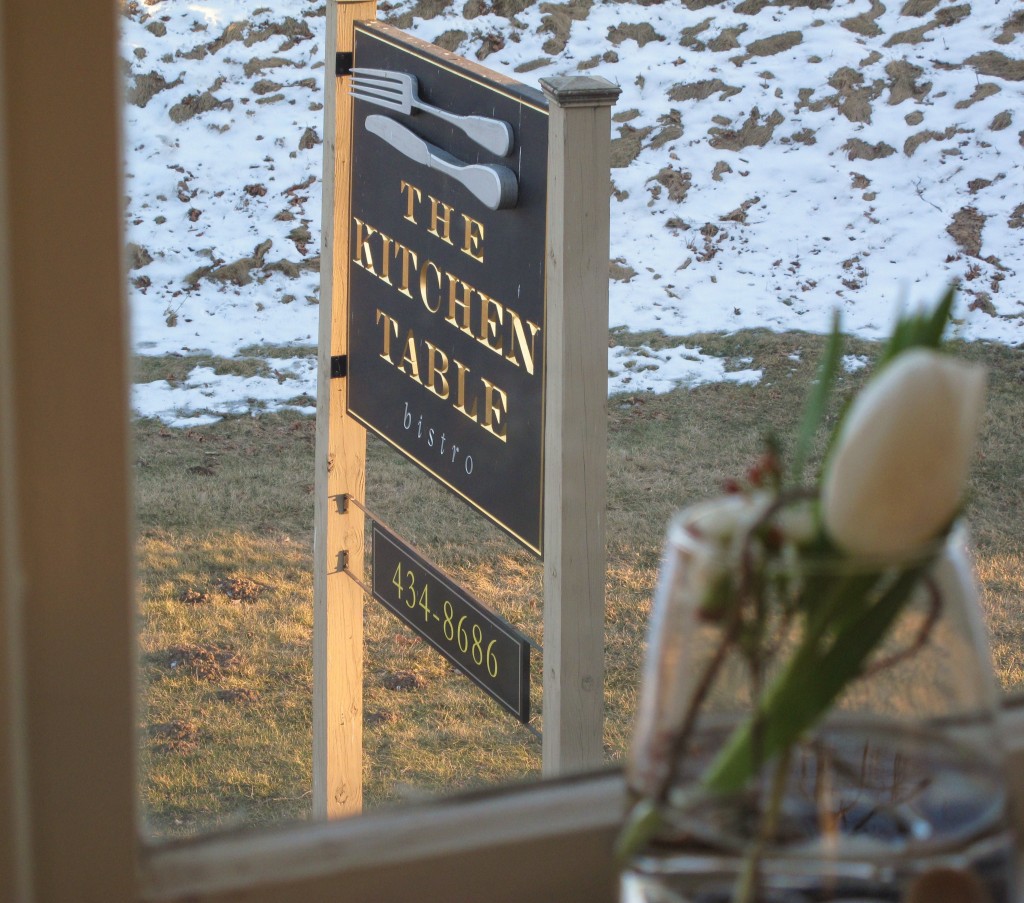 I liked these shots of the sign through the window.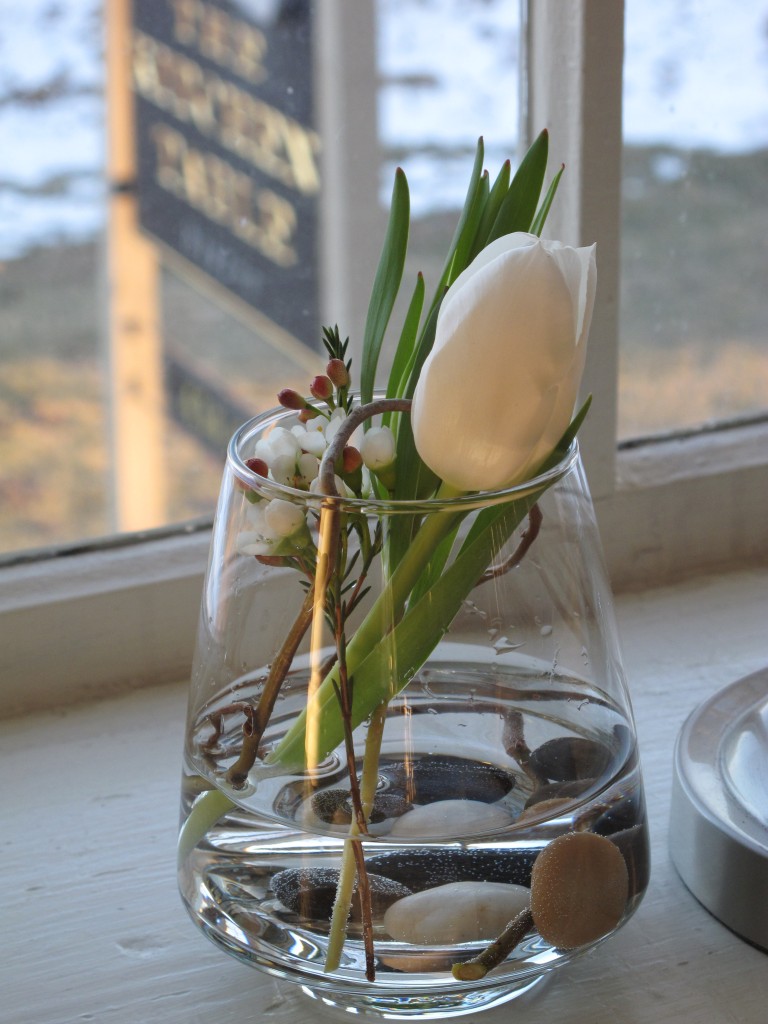 This yellow tulip in a glass bottle was flooded with sunlight on the second floor.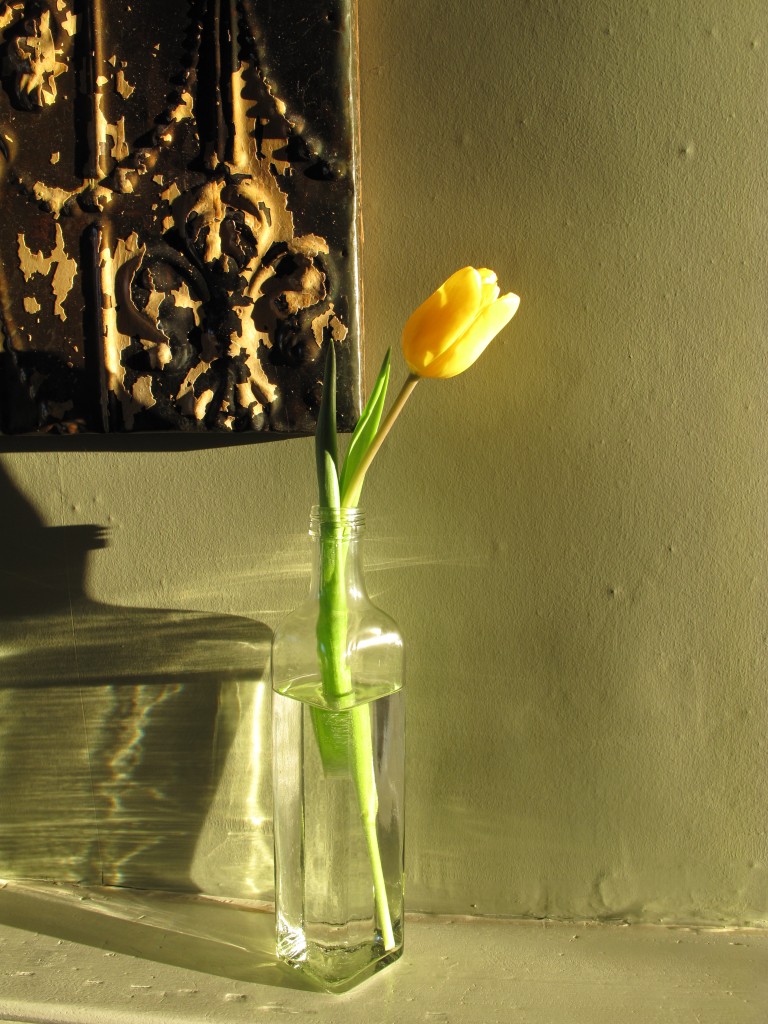 A couple of paired-up tulips for another sill in the downstairs dining rooms with curly willow and river rocks.  I think it's simple, yet romantic.