Alexa and Michael tied the knot on Saturday at her parents' home in Burlington.  They have an amazing view of the waterfront so it was easy to see why they wanted to invite 75 of their closest friends to join them there!  Alexa's floral style ranged from classic peony and rose bouquets to funky green anthurium and succulents so her designs were a melding of the classic wedding blooms and the modern feeling that she desired.  Both Michael and Alexa's father are professional chef's so we added some olive branches, bay leaves and fresh oregano to the mix as a nod to the foodie side of the family.  Eve Event was there to capture the evening and the bride's maid of honor (who just happens to be a wedding planner in LA!), Katy Carrier, saw to many of the details.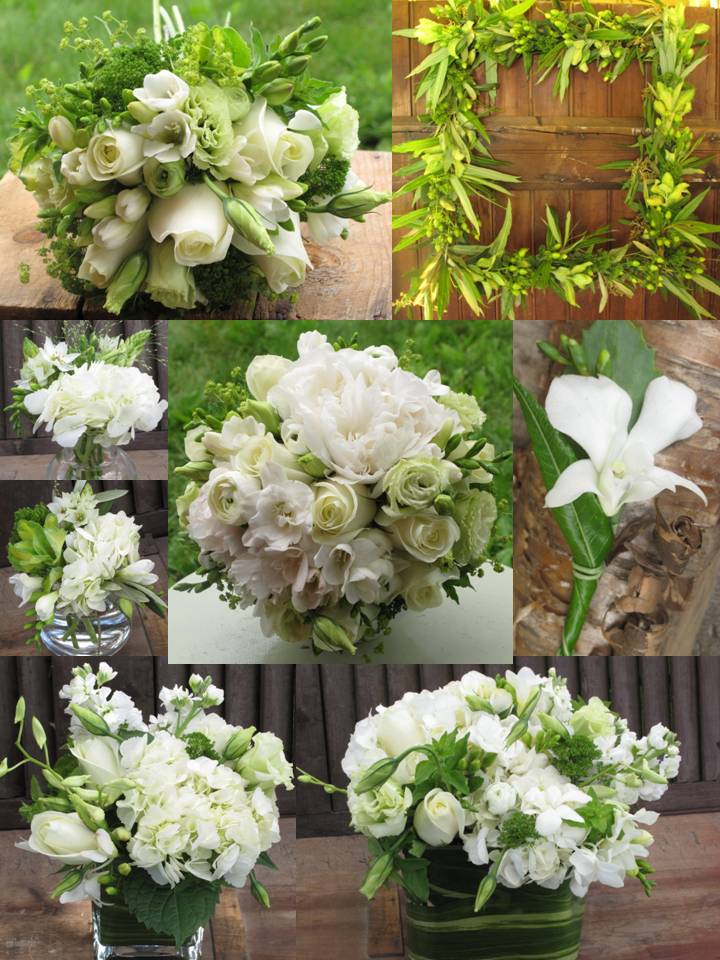 Above are some shots I took outside my studio.  The maid of honor's bouquet (top left) includes roses, freesia, lisianthus, ranunculus, oregano, sedum & trachellium.  The bride's bouquet (center) includes white peonies from my garden, roses, freesia, lisianthus, ranunculus, oregano, lady's mantle and a few accents of trachellium.  Additional blooms used in these designs include hydrangea, callas, orchids, Ti leaves and ornithogalum (star of Bethlehem).  Below are a few pics we took of the set-up.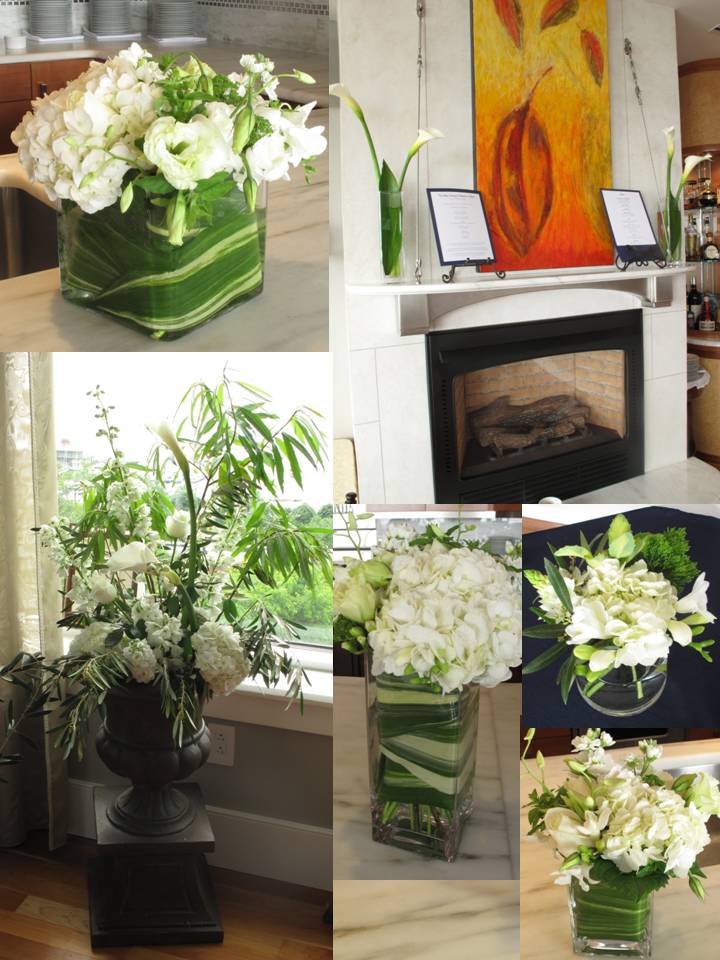 Congratulations to Alexa & Michael!  This was particularly fun for me to work on because I was able to use peonies, sedum, lady's mantle, oregano and Japanese pussywillow from my gardens.  I am looking forward to seeing some shots from the party…especially the food!…and, of course, the beautiful couple!