After we took a flower delivery to a beautiful private home at Shelburne Farms on Saturday, where Kate Hays of Dish Catering was no doubt about to cook up a storm!, Dave & I headed over to the Burlington Farmers' Market to find ourselves a bite to eat.  It was a perfect day for the market and City Hall Park was booming.
It was fun to run into several people we haven't seen in years and check out what goodies were ripe for the picking.  We almost never get to enjoy the Burlington market because we are always off setting up a wedding–but don't feel too badly for us, we are lucky enough to have a Jericho Farmers' Market just up the street from us on Thursday afternoons!  I snapped a few shots of the bustling market while we grabbed up some basil plants, fresh asparagus from Pomykala Farms and waaaayyummy Jamaican patties from Island D'Lites.
  Katharine Monstream's work on display.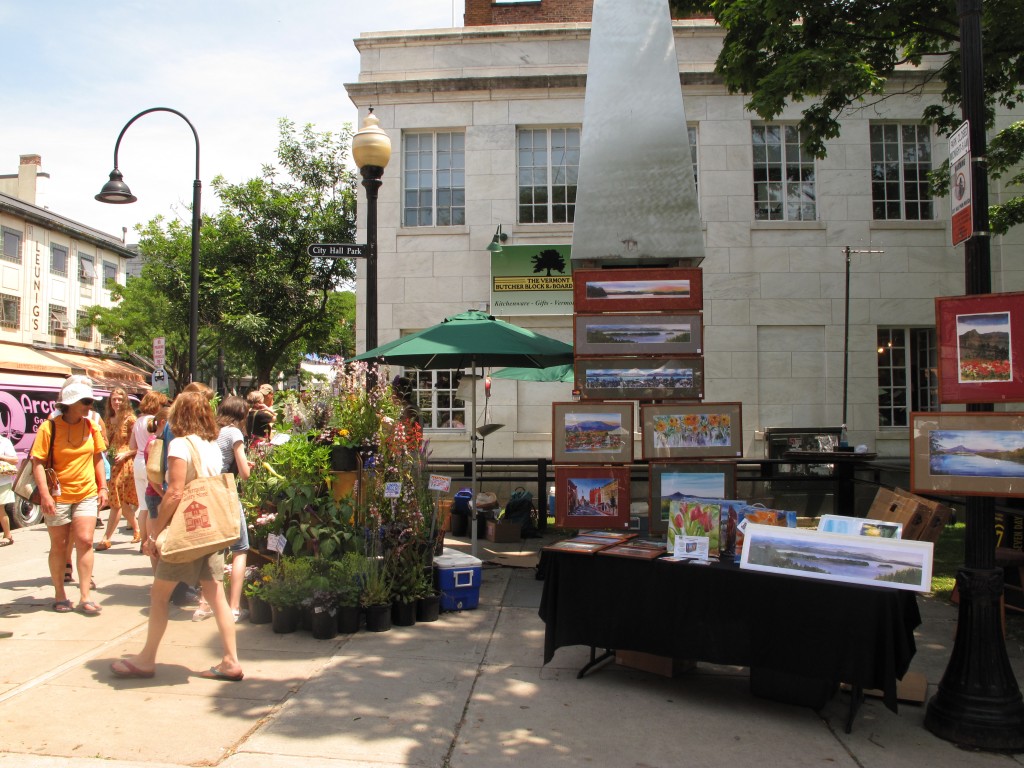 Another flower lover snaps a shot at Stray Cat Flower Farm's stand.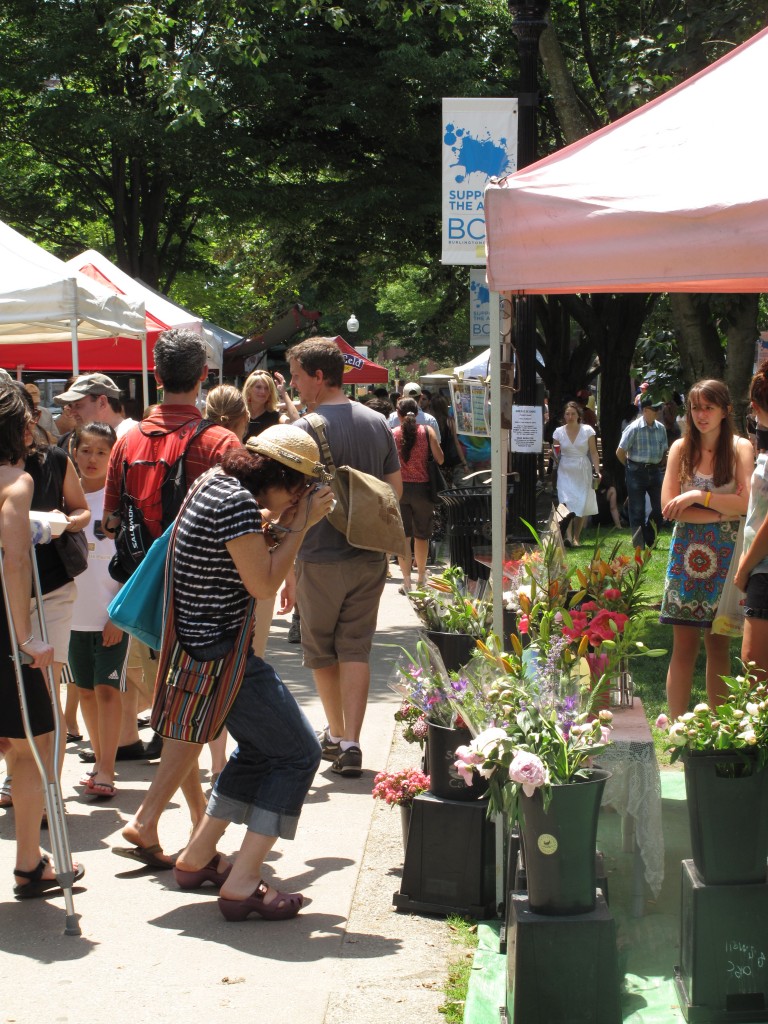 Every farmers' market needs a good maple syrup stand!  This guy says he has "the best".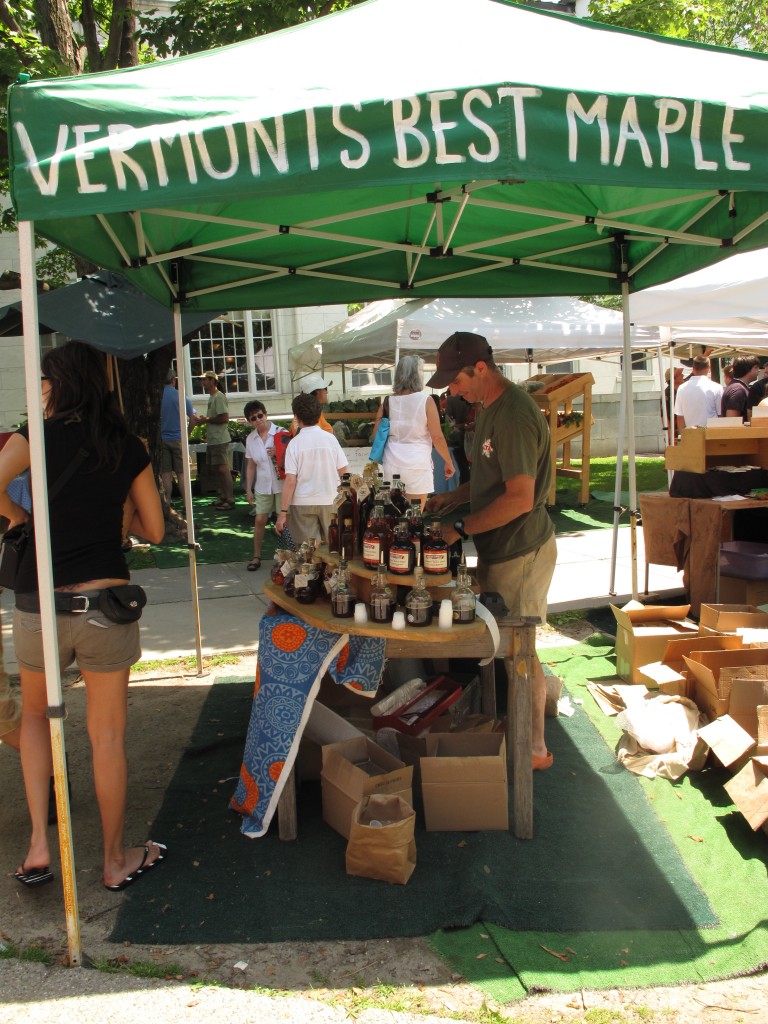 The Nutty Vermonter has a way of making nuts oh so delicious!  If you haven't tried their nut butters you simply must!  I often buy a few jars for wedding gifts…1 for me, 2 for them!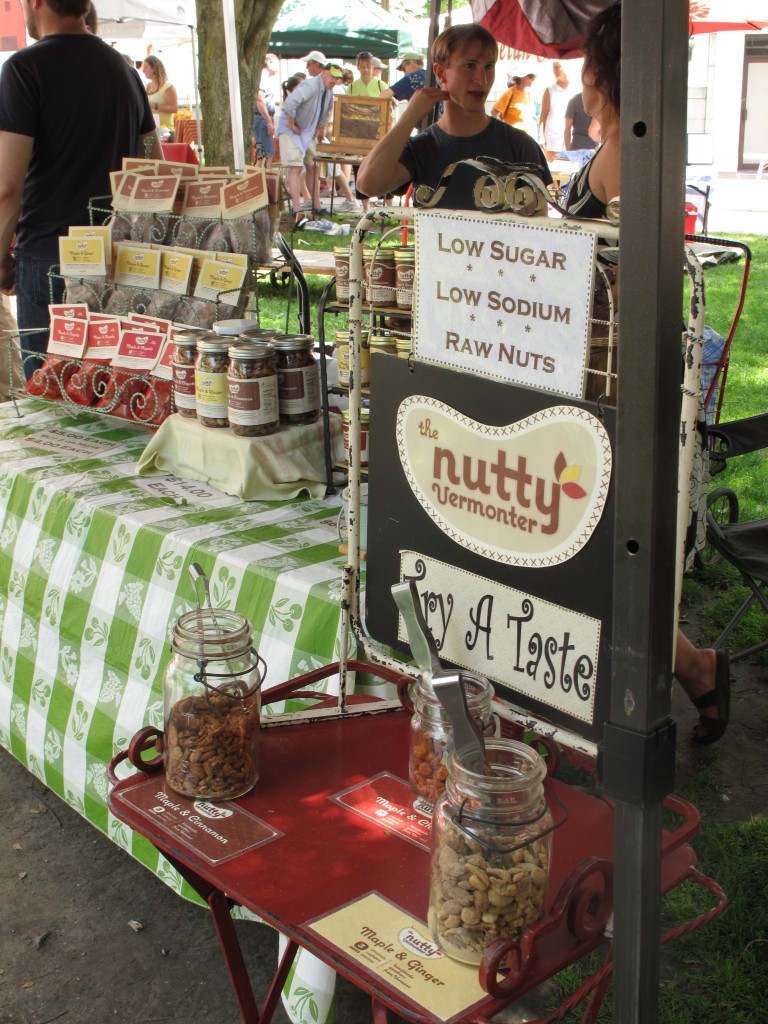 Campanula (balloon flowers) grown by The Painted Tulip.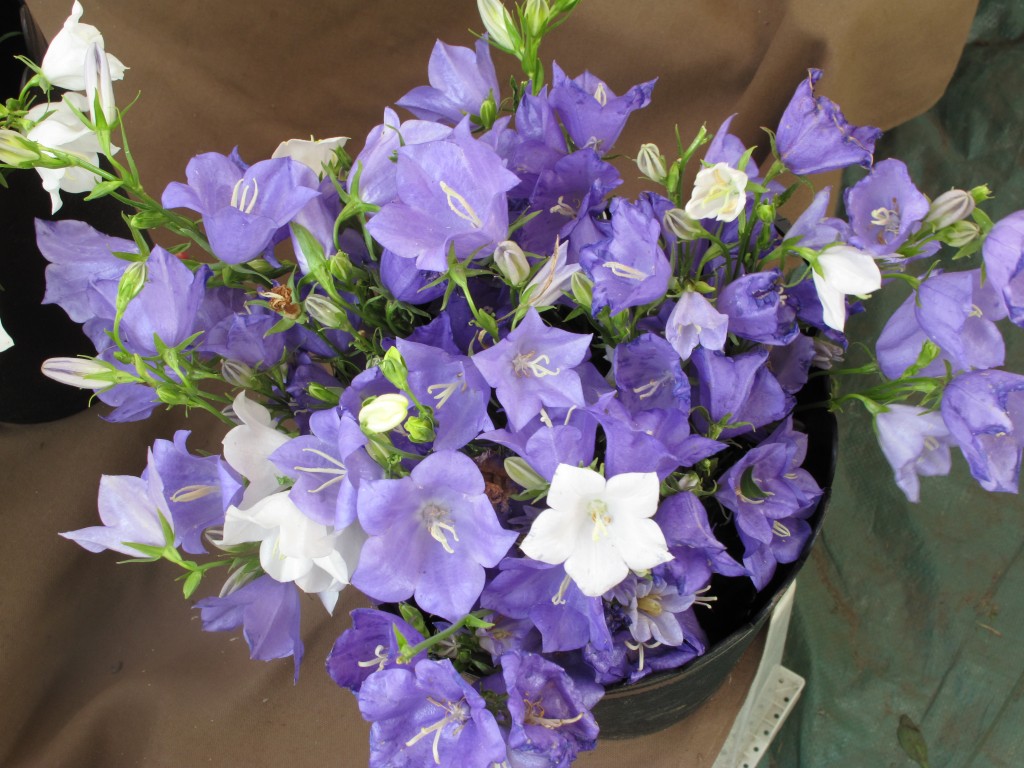 There is always a line for samosas from SamosaMan!  He's at the Jericho Market, too.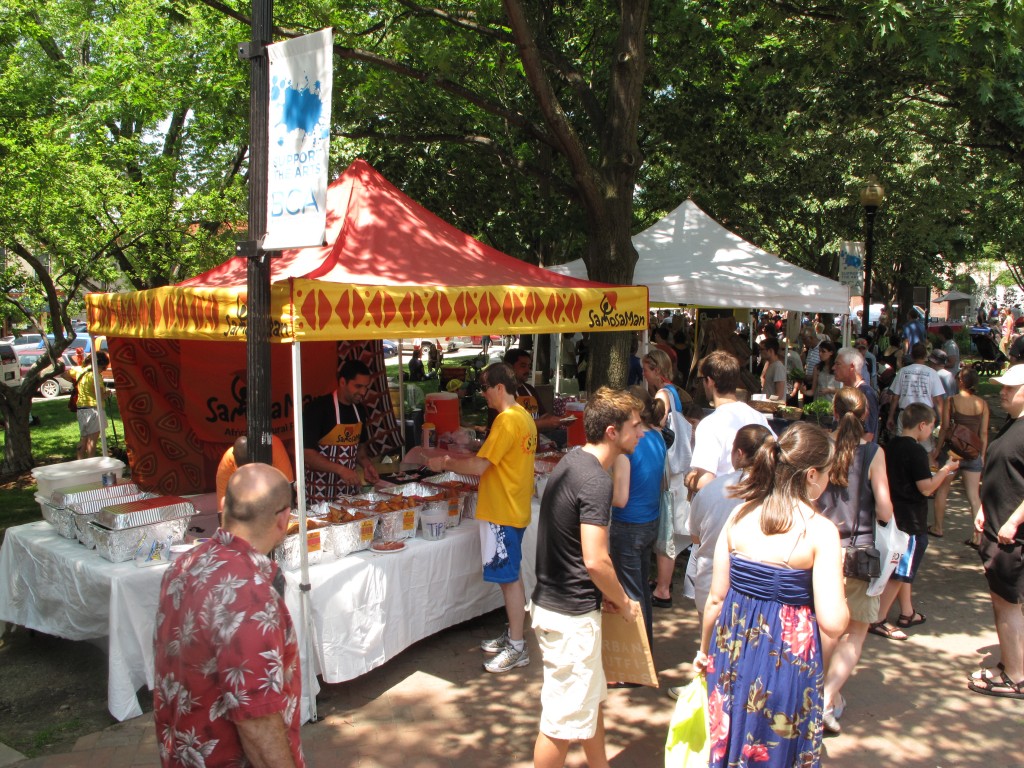 Dave appreciates the finer things in life.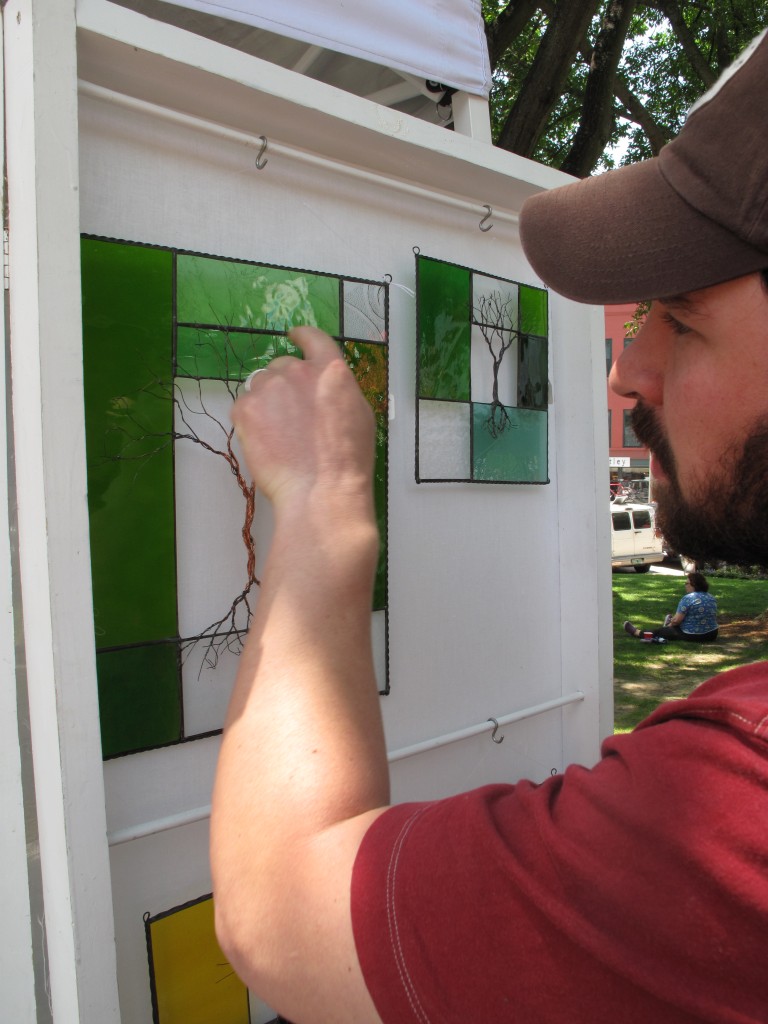 I love the stained glass from Burlington Community Glass Studio.  We are remodelling our kitchen this summer and I dream of a beautiful stained glass window above the sink!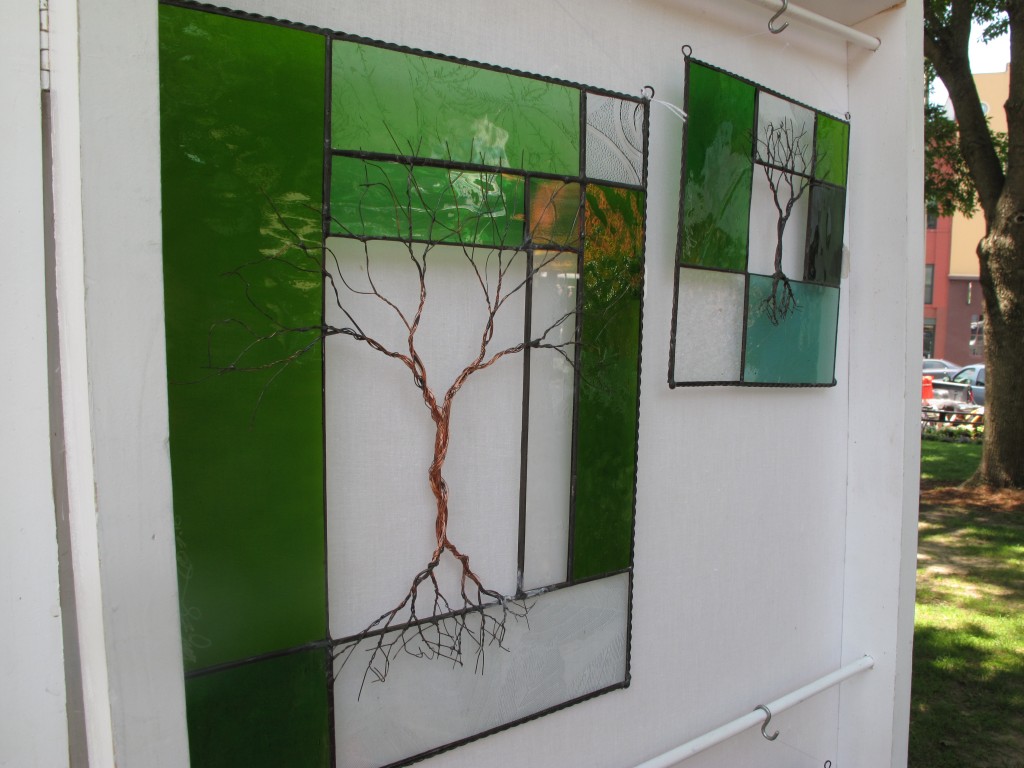 Super sweet sidewalk-chalk-art by a young girl who was hard at work on her masterpiece.  She told me the last step was to draw the fire the woman will be holding her hands over!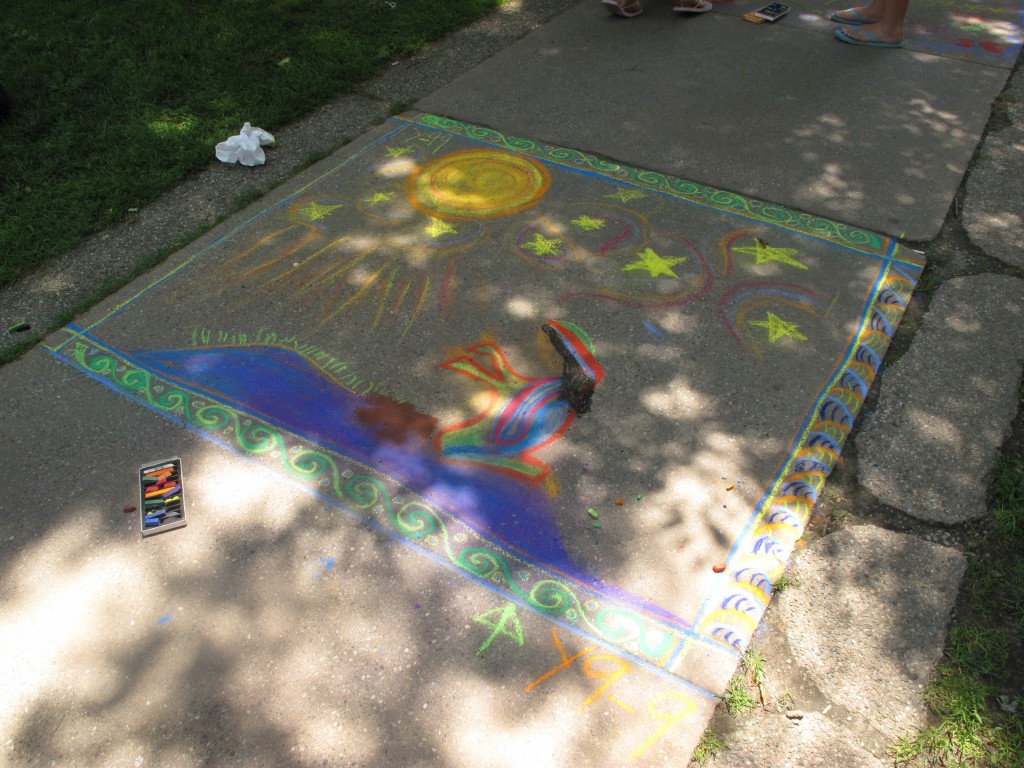 Old friends, good eats, beautiful artwork…What do you love about a good farmers' market?