I love the taste of a freshly grown cucumber from my garden.  Unlike store-bought cukes that have a thick waxy coating and taste pretty much like nothing, a garden-grown cucumber is refreshing, crisp and surprisingly wax-less!  Toss them in a salad and they are delicious, put them on top of a homemade falafel and they add the perfect crunch or marinade them in some Chive Blossom Vinegar (get the recipe here!) and you can enjoy them for weeks…if you don't eat them all in one sitting that is!
Here is a cute little cucumber flower.  This is only the beginning.  Tiny tendrils grab ahold of the nearest trellis.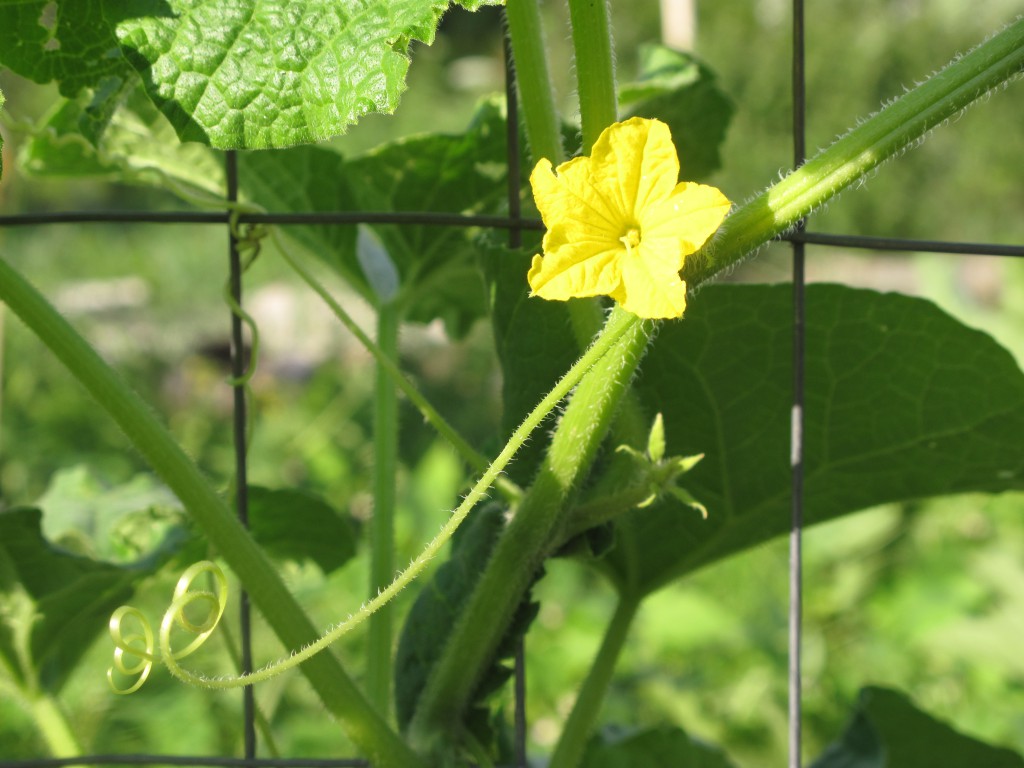 The cucumber is starting to form on the end of the blossom.  Pretty neat, huh?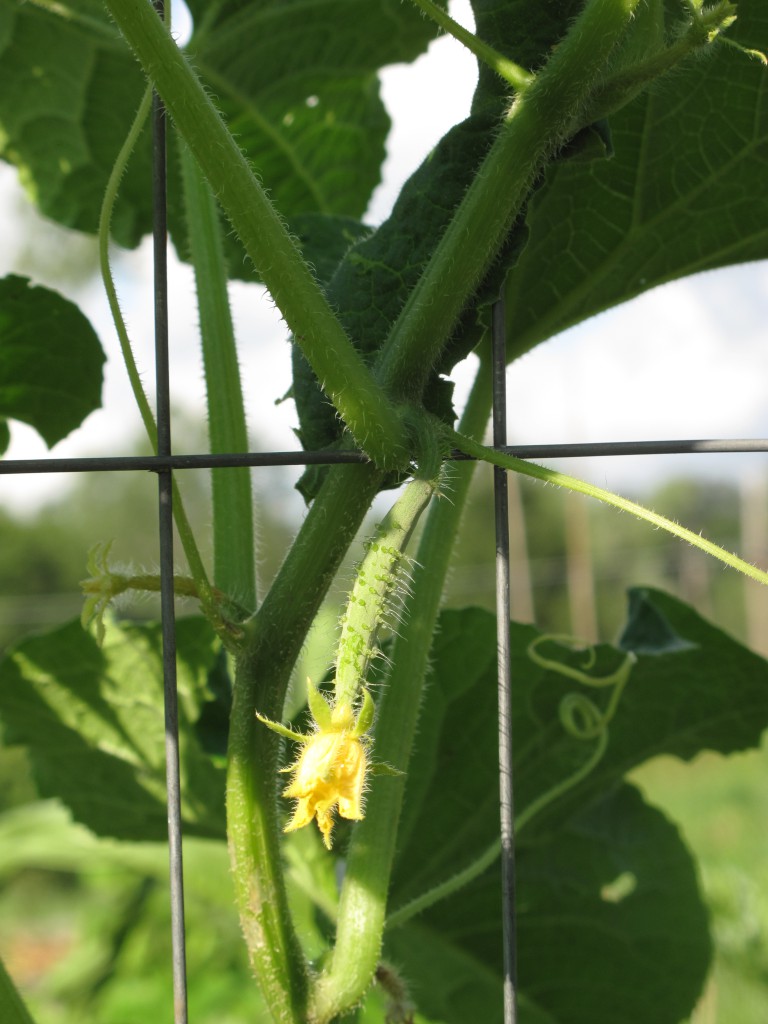 Here is a full grown cuke, ripe for the pickin'…just watch out for the spikey spines.  Ouch!  I wipe them down with a towel upon harvesting to dull the spines.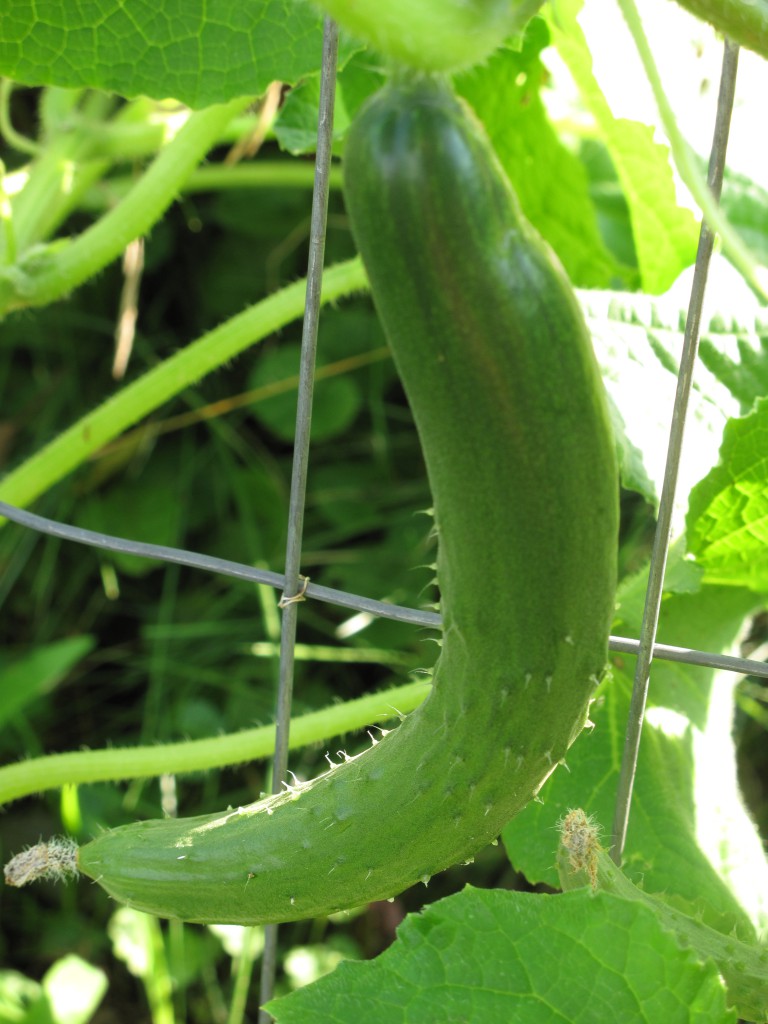 Did you know cucumbers are usually over 90% water?  They are in the gourd family are also technically a fruit (much like the tomato) because they develop from flowers, but we commonly consider them a vegetable.  What is your favorite way to eat cucumbers?