First, it's Earth Day so do something!  Pick up a piece of trash you might otherwise ignore, skip the plastic water bottles for a week and ditch the paper coffee cup for a reusable travel mug.  Practice a random act of gardening.  Do anything.  Just be earthy.
On a holiday note…it's Passover and Easter and my birthday this weekend so we have a few big celebrations over the weekend and in the weeks ahead (as well as a big girl business seminar in NYC that I am pretty darn psyched about) so April and May are busy, busy.
It will be a few weeks until my next Vermont Weddings post.  (I'll tell you that this couple has a super awesome style in store for you…Jackson Pollock cake is all I will say here!)  So stay tuned for more real Vermont weddings in May.
Have a great weekend!  Do you have special plans for the holiday?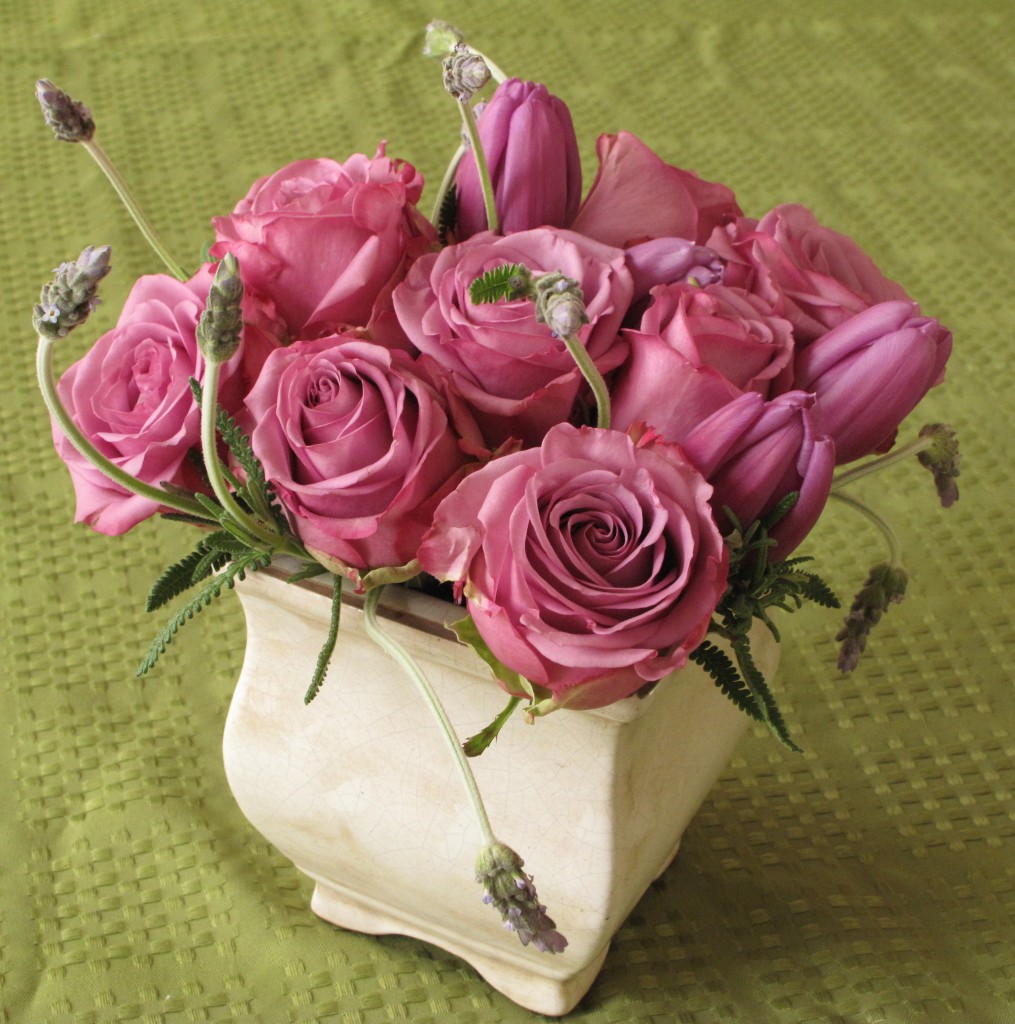 I made this centerpiece of purple roses and tulips with lavender for our Seder dinner tomorrow night.  I think it's a perfect centerpiece for Easter brunch, too.