There is no denying the quintessential nature of a fall wedding in Vermont and today I'm excited to share a beautiful fall wedding at Maquam Barn & Winery.
Flowers featured here include callas, ranunculus, roses, scabiosa, agonis, amarathus, peony foliage, eucalyptus, mums, orchids, safari sunset, hydrangea, snapdragons, dahlias and safflower for the full spectrum of fall colors and textures.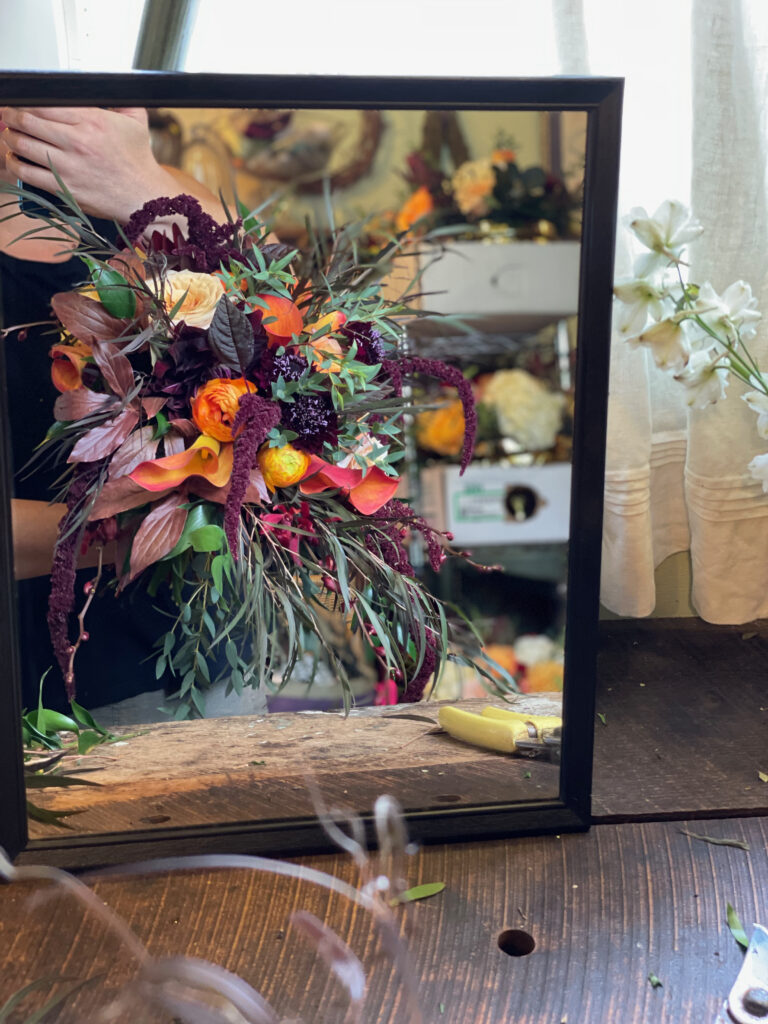 Here's a sneak peek at the flowers complete with a wedding arbor, wine barrel arrangements and centerpieces in large gold compote bowls.
I took a short video of the arbor to give you a sense of the scenery. Just perfection.
Are you planning a wedding in Vermont? Our calendar if fully booked for 2022, but we are now booking 2023 events. If you'd like to start a conversation, click below to inquire!
Tell Me About Your Vermont Wedding!