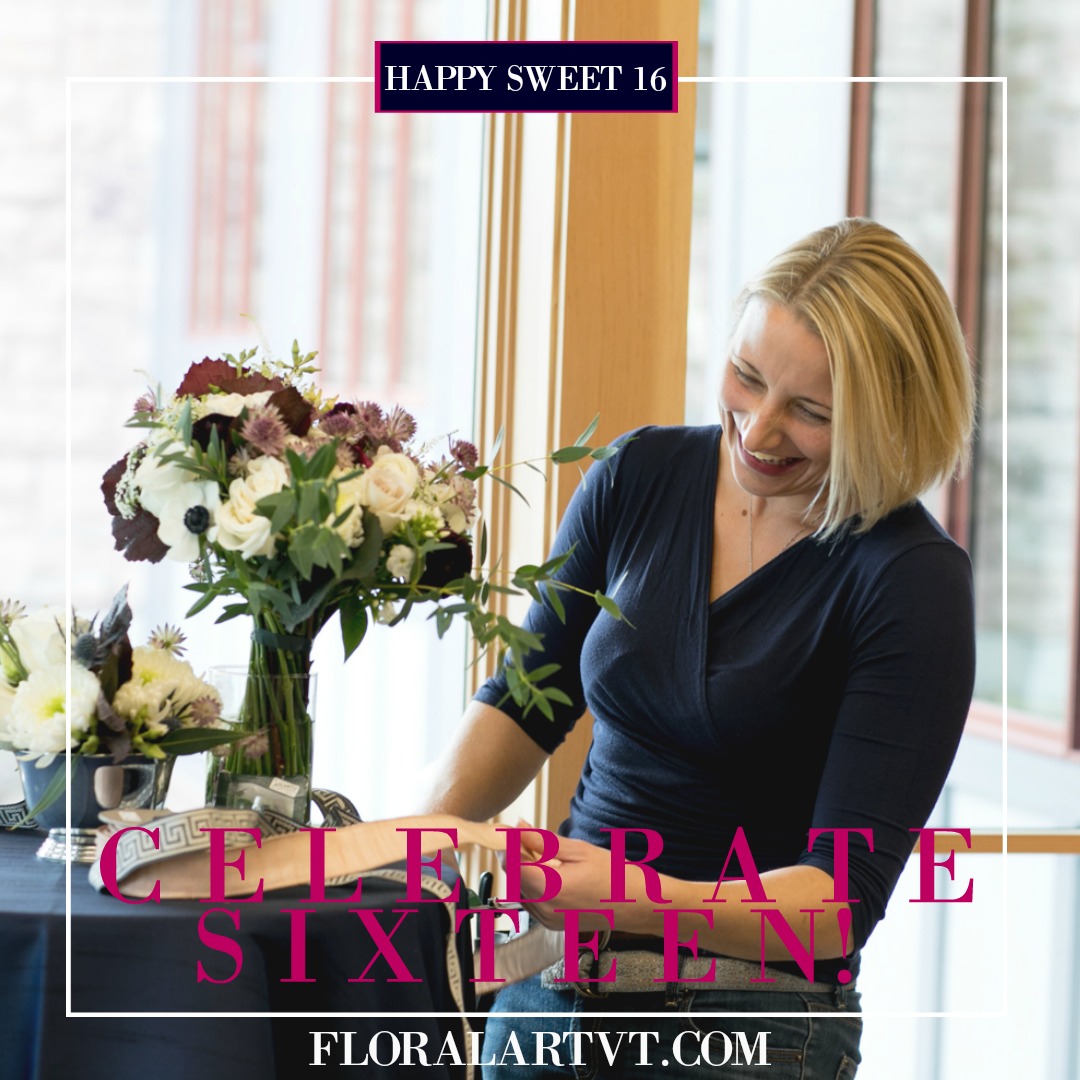 2017 marks my sixteenth season in business! I must say that 16 feels pretty sweet.
Each year in business is an adventure. I never take for granted the trust that my clients bestow upon me; being a part of a couple's wedding day is a tremendous honor.
Every season brings new opportunities to bloom and grow.
Here's a collection of 16 photos that make me smile; some from just this past year and some from quite a few years ago…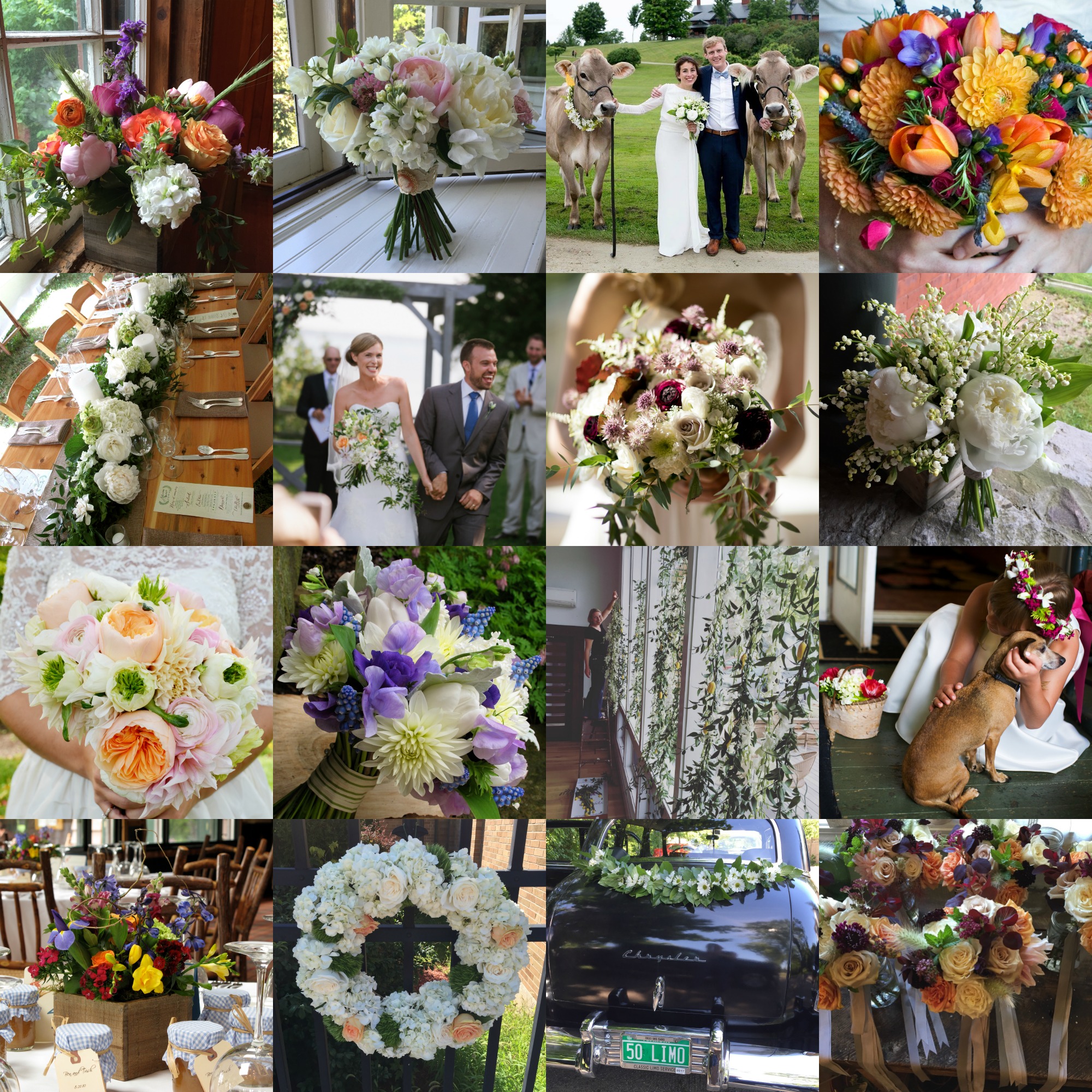 I am so looking forward to this upcoming season.
Spring is usually the time where I get to meet with clients who booked with me during the previous year. The past few weeks have brought several couples up to Vermont to meet with vendors and finalize planning details for their destination weddings, so I'm catching up with clients to update proposals and cross "flowers" off their to-do list. It's truly one of my favorite things about spring.
The season's just getting started. I've designed 2 weddings so far, and today, I met with some of my favorite wedding vendors. After a winter in hibernation, we were all pleasantly surprised to see one another and we shared our enthusiasm for the upcoming events!
I really do love what I do and I'm lucky to know some of Vermont's best wedding vendors.
Here's how my business got started…
In December 2001 the beautiful flower shop where I'd worked for just under a year announced that they'd be closing their doors in a few short weeks. I was crushed. I loved that store…it was the nicest shop I'd ever worked at…..where would I go from here?
Well, it turned out the answer was….ski school!….I spent the rest of the winter working at a local ski resort and "took a break" from flowers until the snow melted and I started my own floral design business in the spring.
I  got a summer job at a local, organic flower farm. I found that I was more than happy cutting fresh flowers in the mornings and making bouquets in the afternoons. I booked 1 wedding my first summer in business in 2002; and that felt like a HUGE win to me!
I spent the next few years working at the ski school in the winters and the flower farm in the summers, and I managed to grow my business with a few more weddings each year, as well as weekly restaurant accounts. It was slow and steady…and it was also pre-Google, pre-Facebook and pre-everything social media! Running a business was about pounding the pavement back then!
A lot has changed over the past 16 seasons.
I'm thankful for all of the technology that brings me even closer to my clients; like this blog! and Skype chats; and Pinterest boards with oodles of inspiration.
It feels like anything is possible in floral design these days. I notice that clients have a true appreciation for the transformative power of flowers; they infuse a feeling and create the ambiance for an event, after all.
Cheers to the hundreds of couples who've invited me to share a part in their wedding day over the past 15 years.
Cheers to a super Sweet Sixteen!
xo. -A
Want to work with me in 2018? Click here to start a conversation!