When summer comes to a close and there is hardly a blossom left in my garden there is one beautiful bloom that stands out among the sedum.  Anemone japonica is one of those late blooming flowers that adds a little something special to my fall garden.  They are a perennial, a member of the ranunculus family, and while the petals of the Japanese anemone are dainty the stamens and stigmas make a nice display.
Here are a couple of shots I took in my garden the other day.  I especially love my Japanese anemones because I got them from my friend, Mariot, who has beautiful Vermont gardens at her bed and breakfast, Homeplace.  I pulled some tiny plants from her garden 2 springs ago and this is the first time they have really bloomed for me.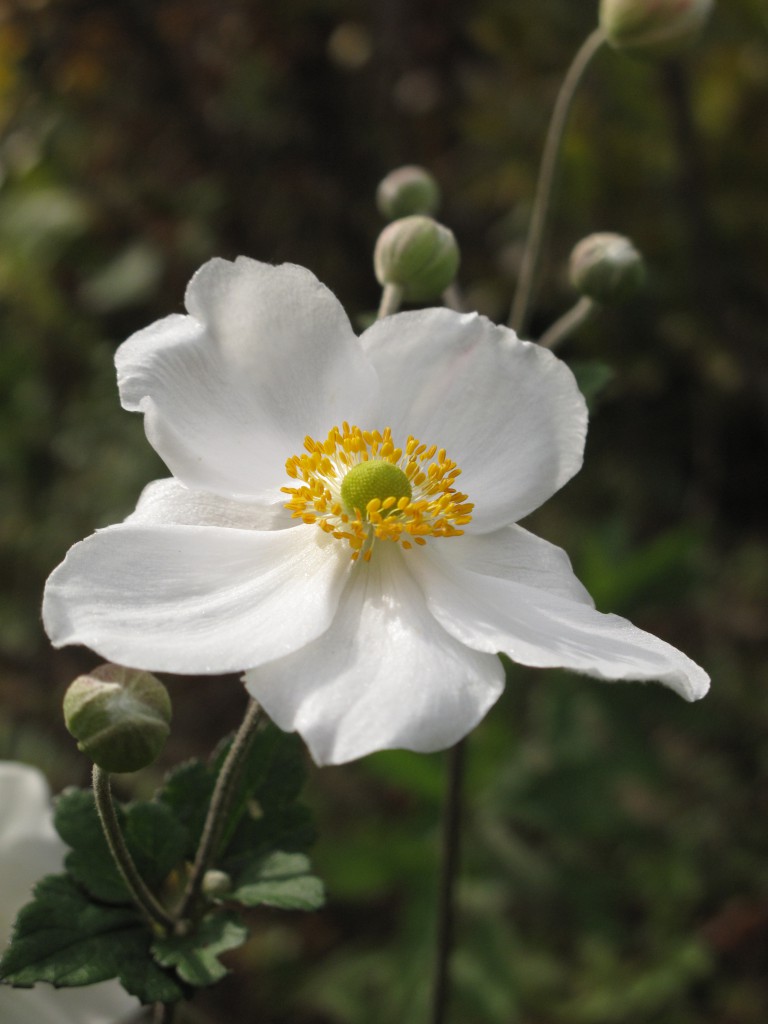 I think they are so delicate and lovely.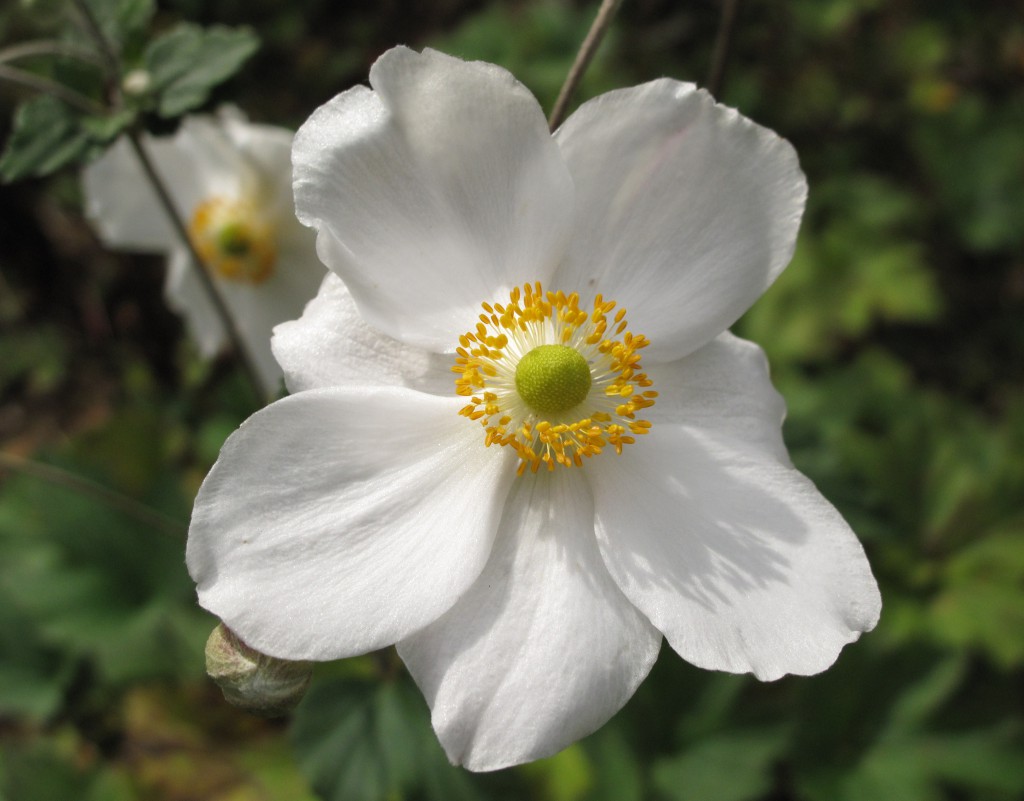 What is your favorite fall flower in your garden?