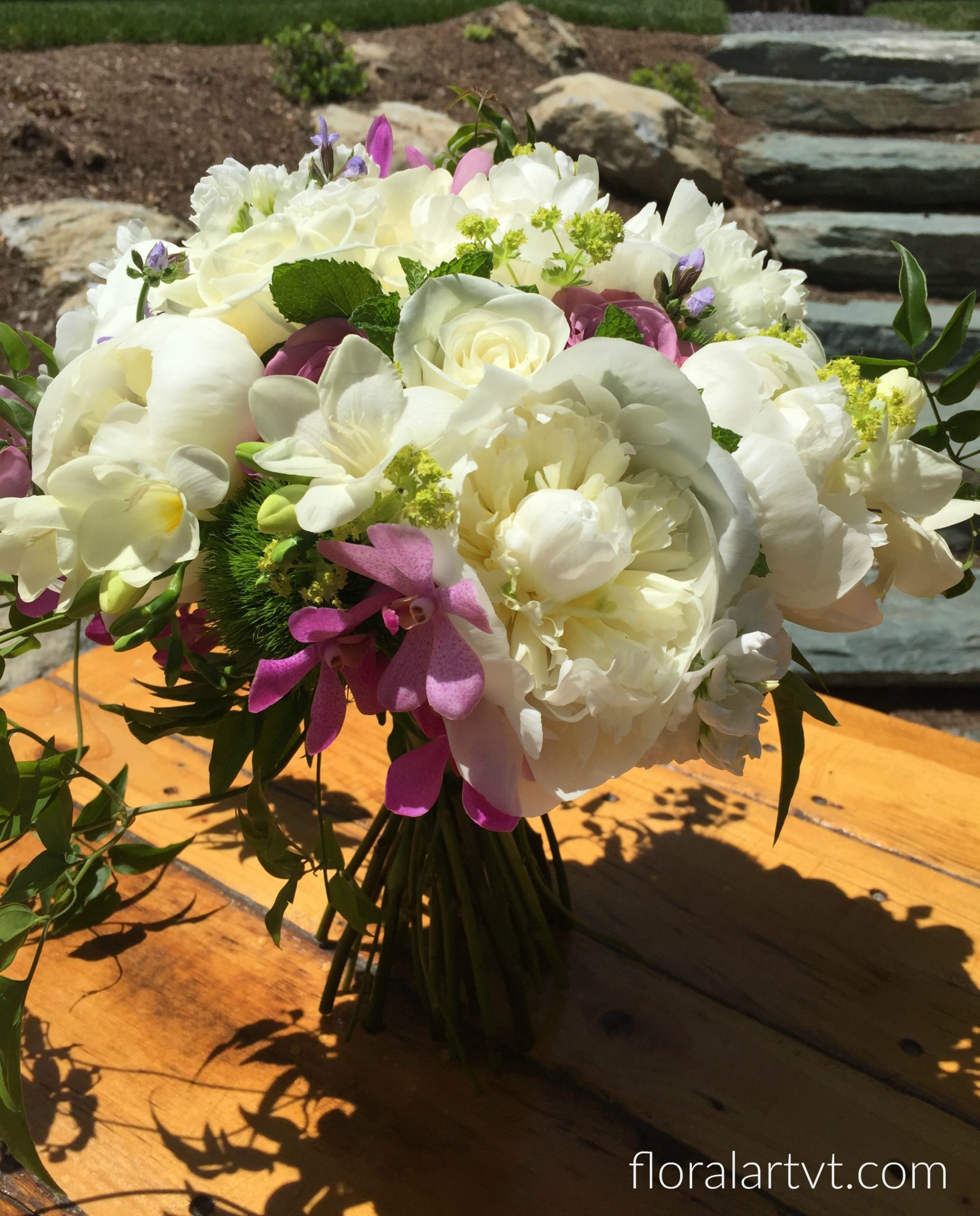 It was a beautiful (and warm!) June day for Hannah and Kofi's wedding at Mad River Barn. This was my first time working at Mad River Barn and it is absolutely awesome.
The setting is beautiful, the owner and staff were so friendly, and the venue is a fabulous balance of outdoor/indoor which is so perfect for anything mother nature might throw at you on your wedding day.
The flowers featured here include peonies, roses, orchids, freesia, dianthus, anemones, stock and jasmine vine, as well as ladies mantel, mint and mock orange from my garden.
Here are a few photos from the day…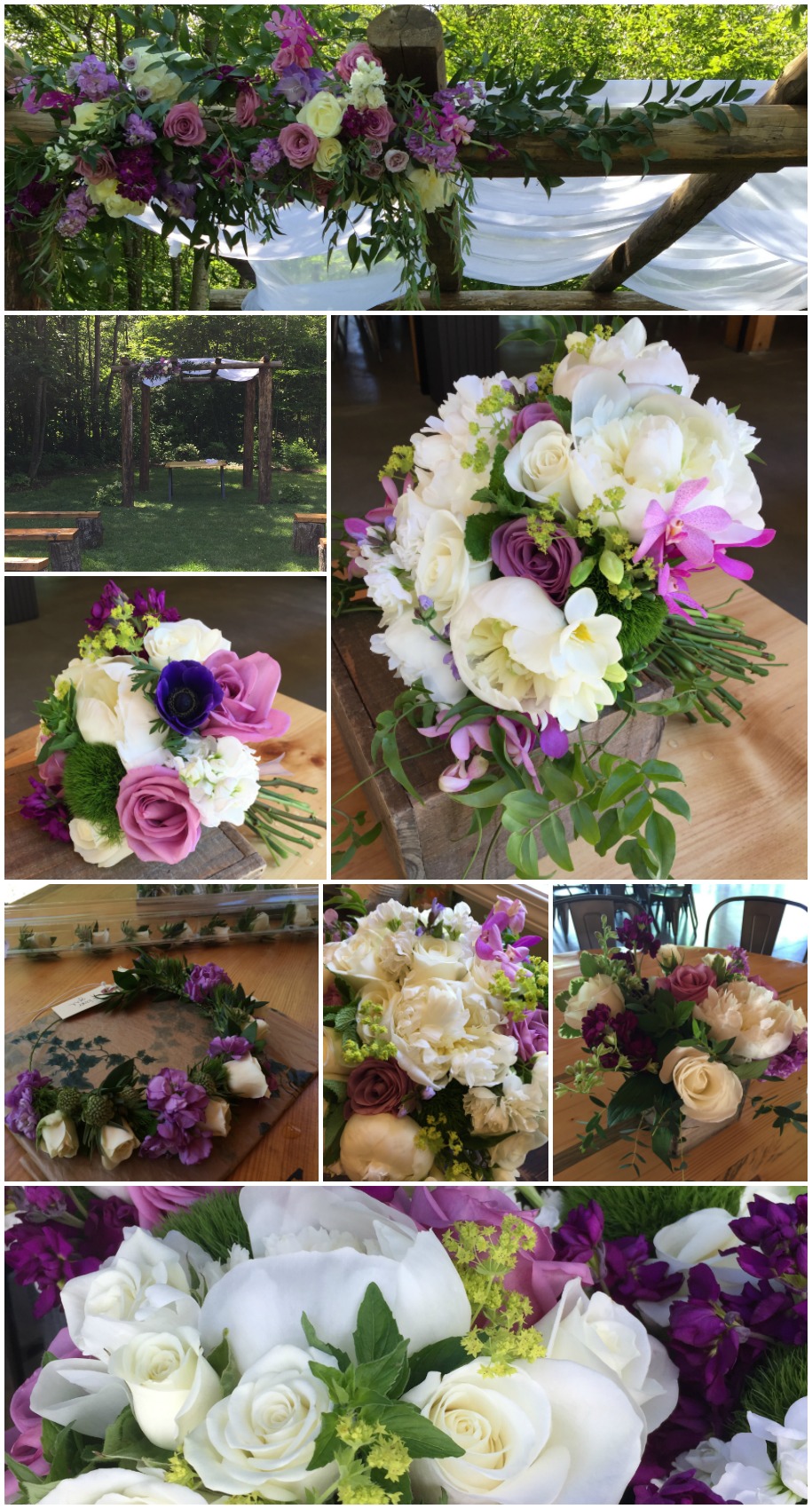 I met the owner upon arrival who said, "Hey, more purple. We've  had almost all purple weddings here!"
This truly struck me because I have more purple and lavender weddings this year than I've had in quite a few years so his comment rang true for me, too…clearly we're in the midst of a color palette trend in Vermont.
The reception space is really cool. There are gardens on 3 sides and it's an easy stroll over from the lovely ceremony site….complete with a beautiful wooden arbor.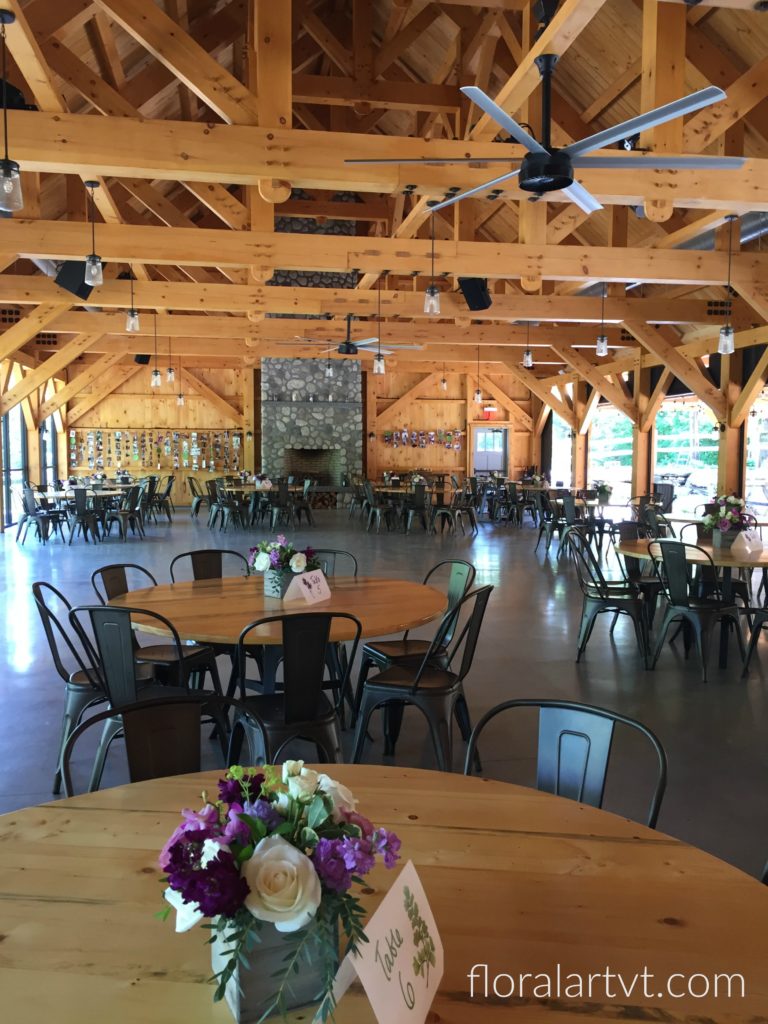 You can find out more about Mad River Barn here.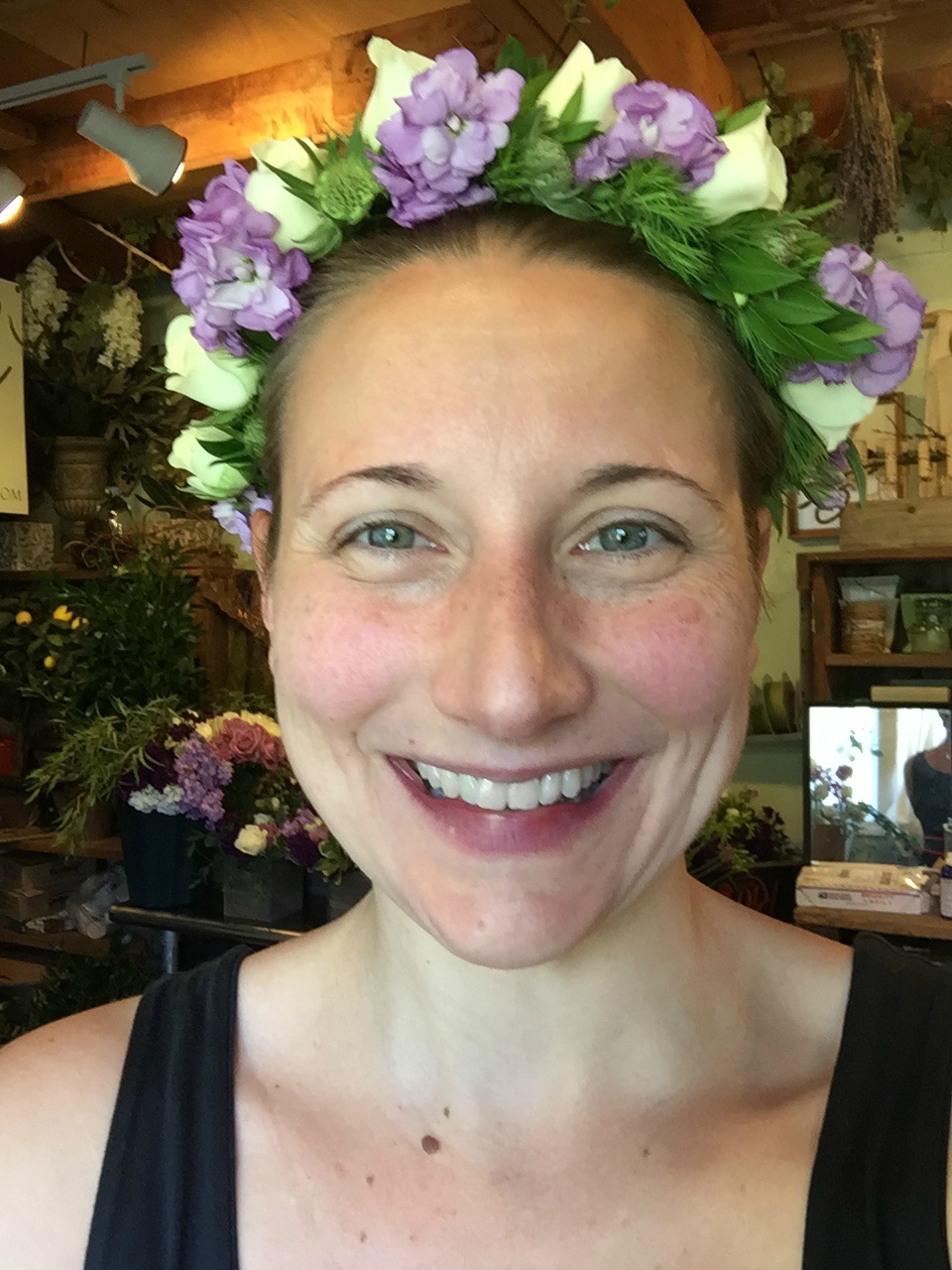 Read more about Alison HERE.