When getting married in Vermont with the beautiful blue lake as the backdrop at Basin Harbor Club, it's easy to understand why blues and whites might become the inspiration for the floral palette. A few touches of purple add some interest to the color scheme here with gladiolas, veronica and lisianthus.
I love to take a quick picture of my van full of flowers as I'm about to pull out of the driveway and that's where I'll start today. This is a closeup of the bridesmaids' and grooms' women's bouquets all tucked in their buckets and ready to go!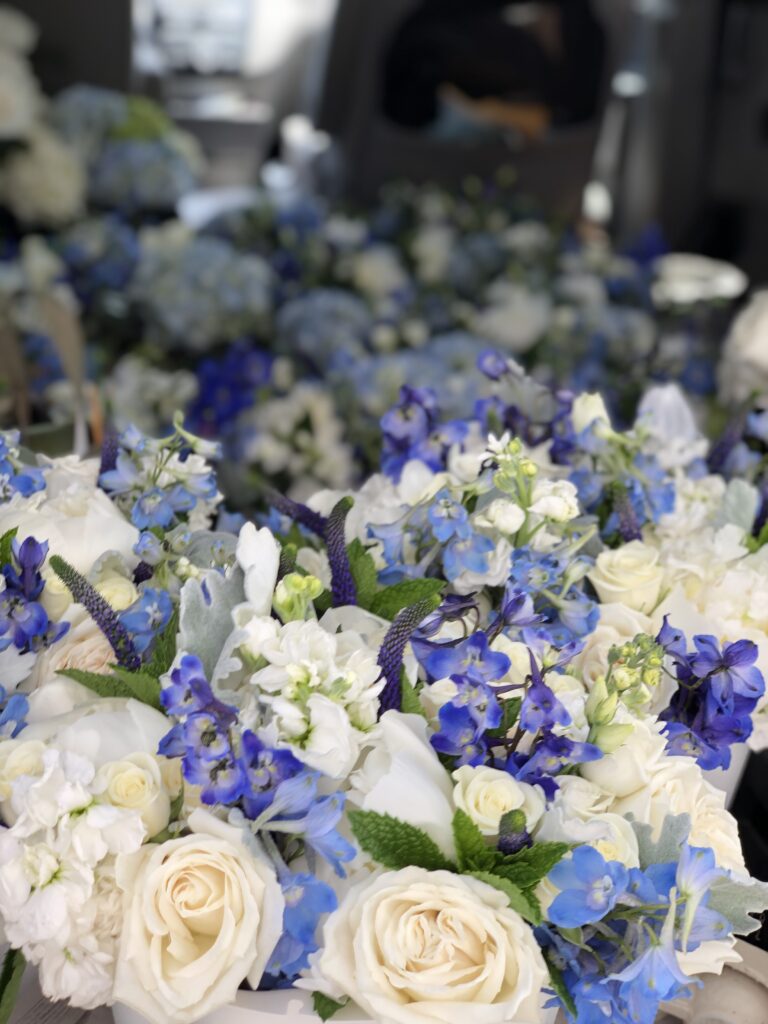 The bridal bouquet includes peonies, ranunculus, roses, spray roses, lisianthus, delphinium, nigella, gladiolas, dusty miller, thistle, stock and a touch of lady's mantle from my garden. I took a couple of different shots of the bouquet when I arrived. I think the first shot is my favorite, but I really dig the second one, too.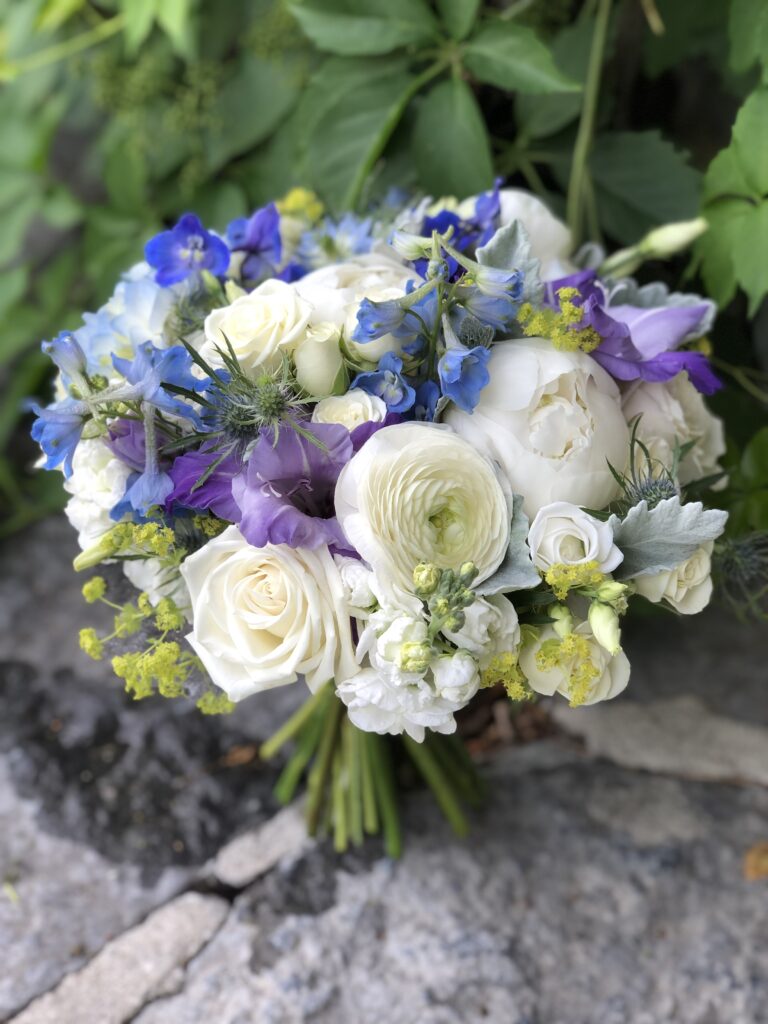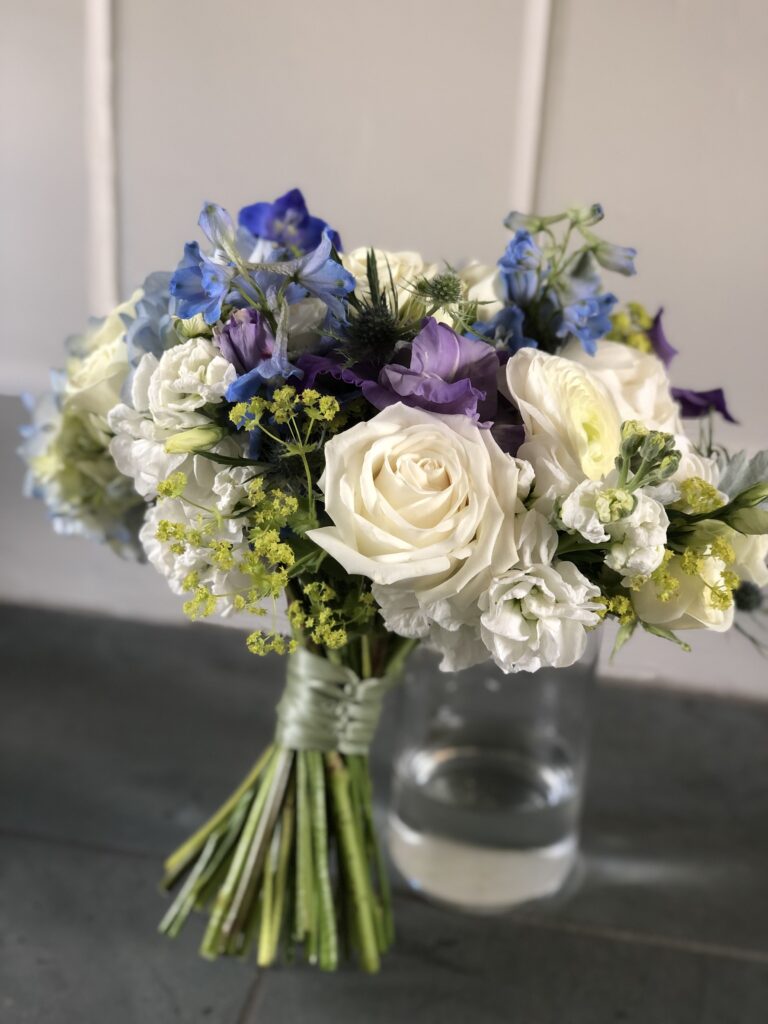 The wedding arbor at Basin Harbor Club is always fun to "flower up". When you prefer a symmetrical design, a focal piece of hydrangea, roses, delphinium and fresh greenery are the perfect touch! You'll see a close-up view below, too!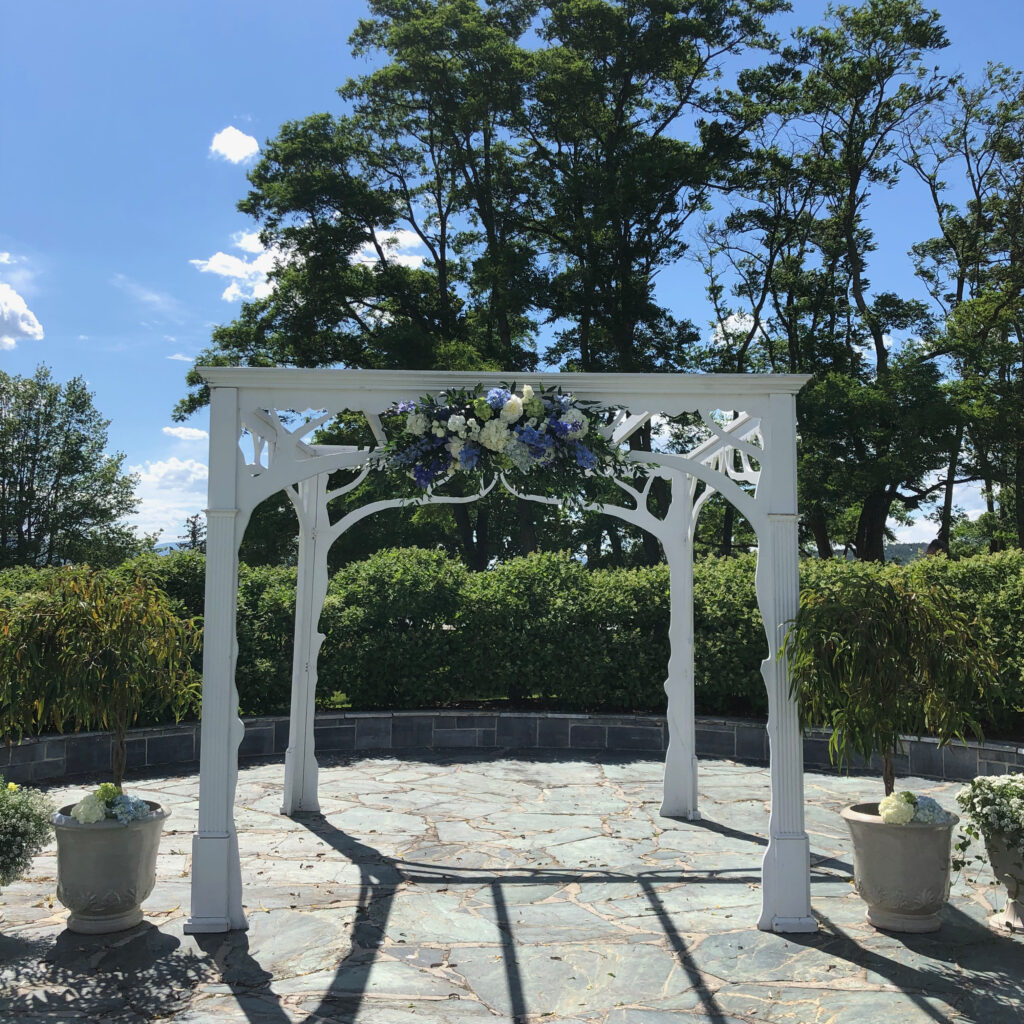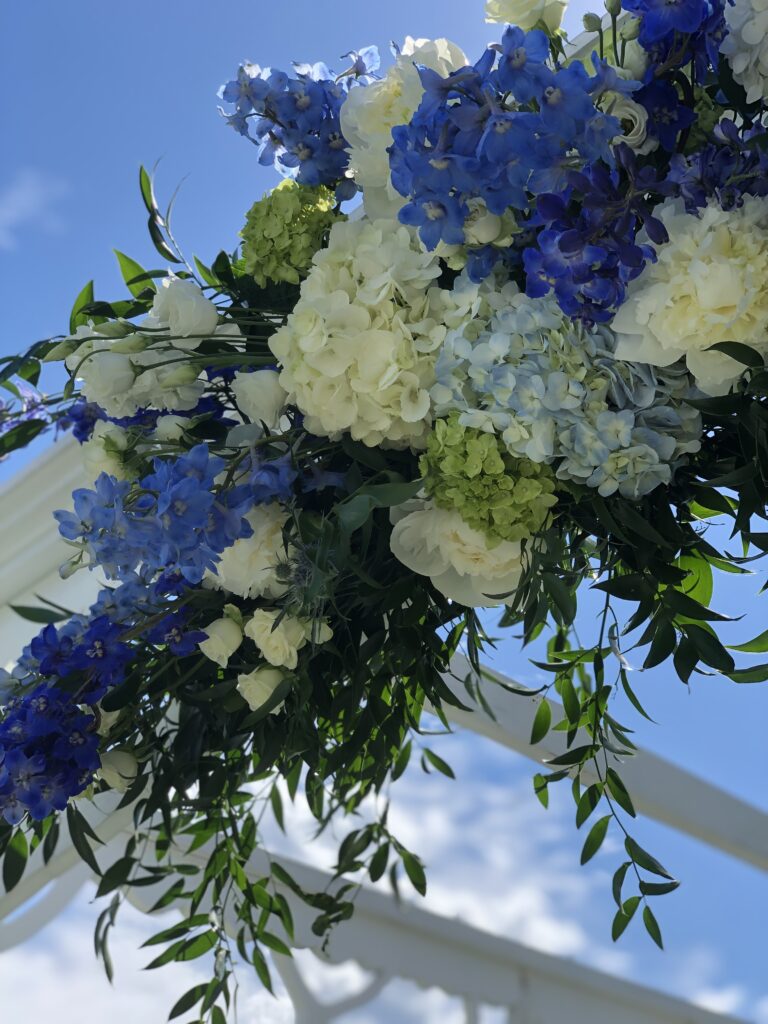 Centerpieces for the reception were designed in birch containers for a natural feel. The linens from The Linen Shop completed the look with a perfect pop of blue. We also added a single blue flower to each place setting for a final touch!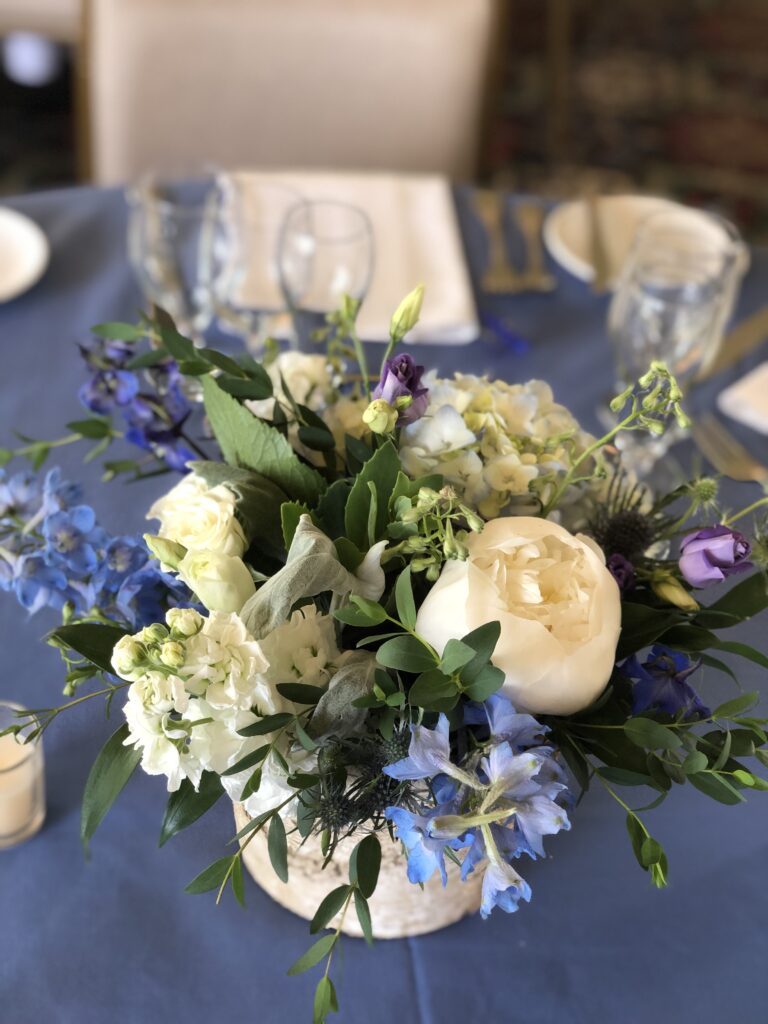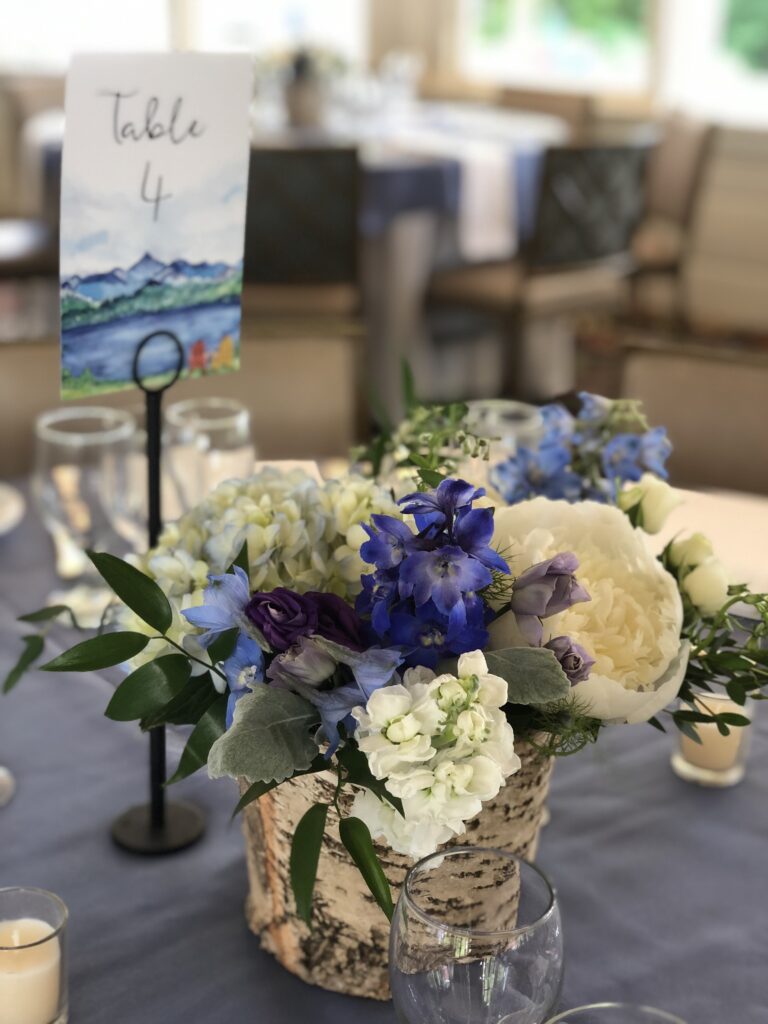 It is so much fun to explore different color palette options that complement the setting you choose for your wedding. If you'd like to talk more about your Vermont wedding, I'd love to hear from you!
Tell Me About Your Vermont Wedding!