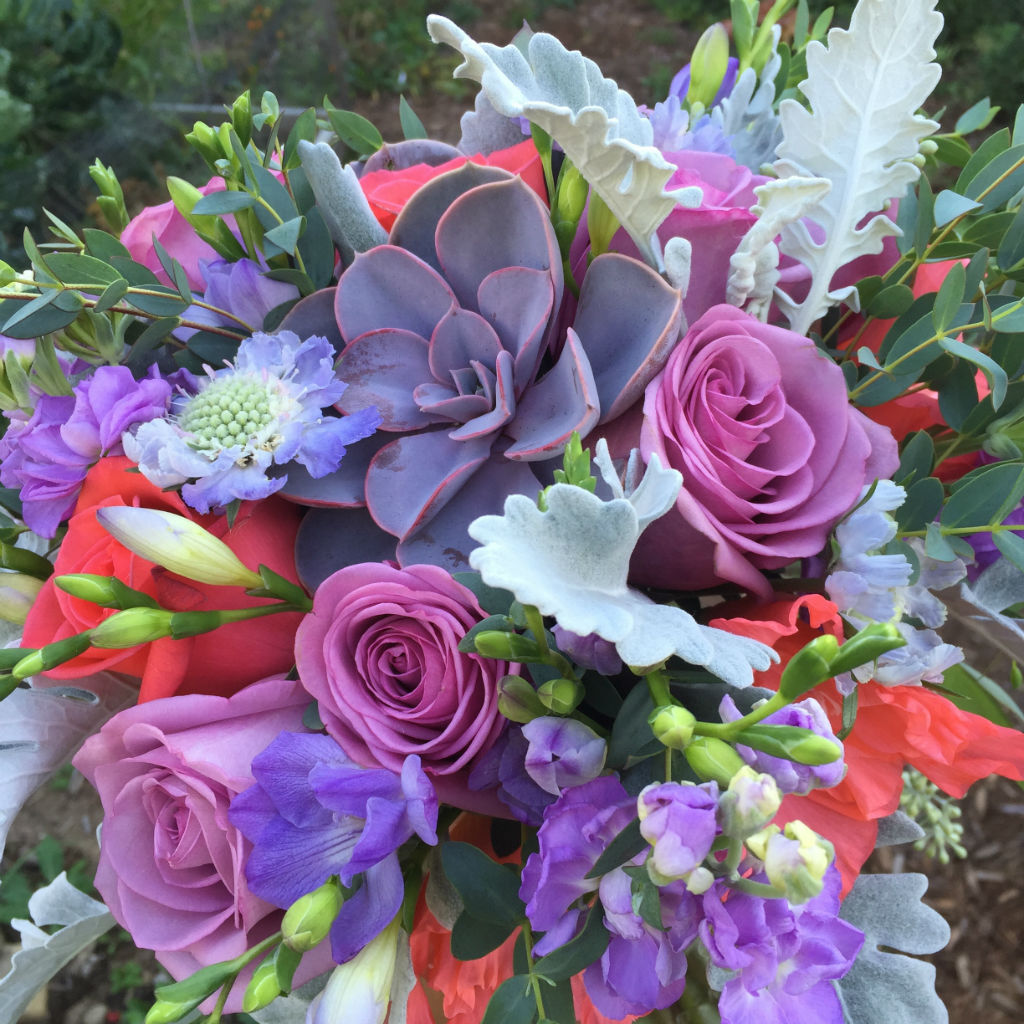 "Lavender and coral." When the bride first said these words to me I thought…."hmmmm." Coral flowers can be limiting at times, but when I heard she also loved gladiolus, well, I knew we had a good plan.
You'll see roses, succulents, scabiosa, eucalyptus and dusty miller foliage, freesia, stock, asters and gladiolus in these designs. I'm a huge fan of this palette. The succulent right there in the middle of this shot was kind enough to arrive not only in lavender with a dusting of silver, but also with a kiss of coral on the edges. Such a thoughtful succulent.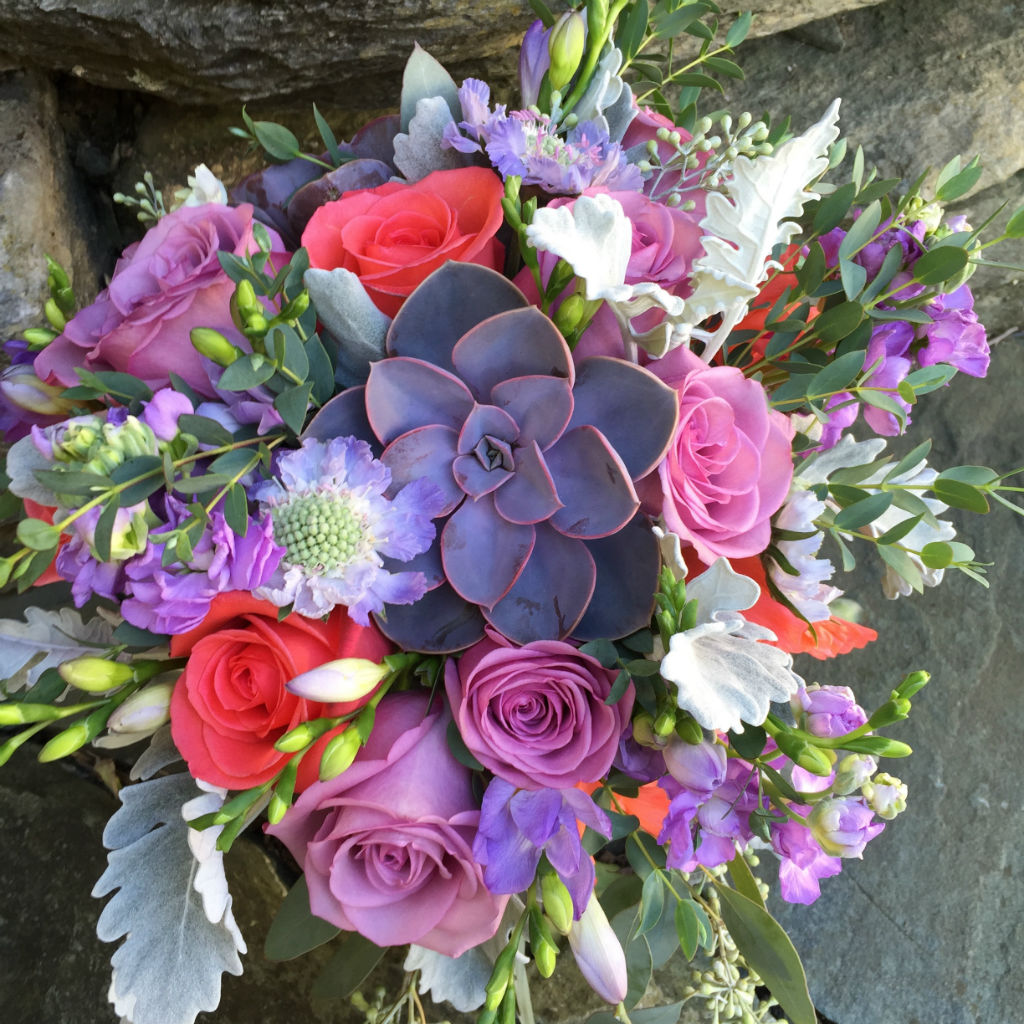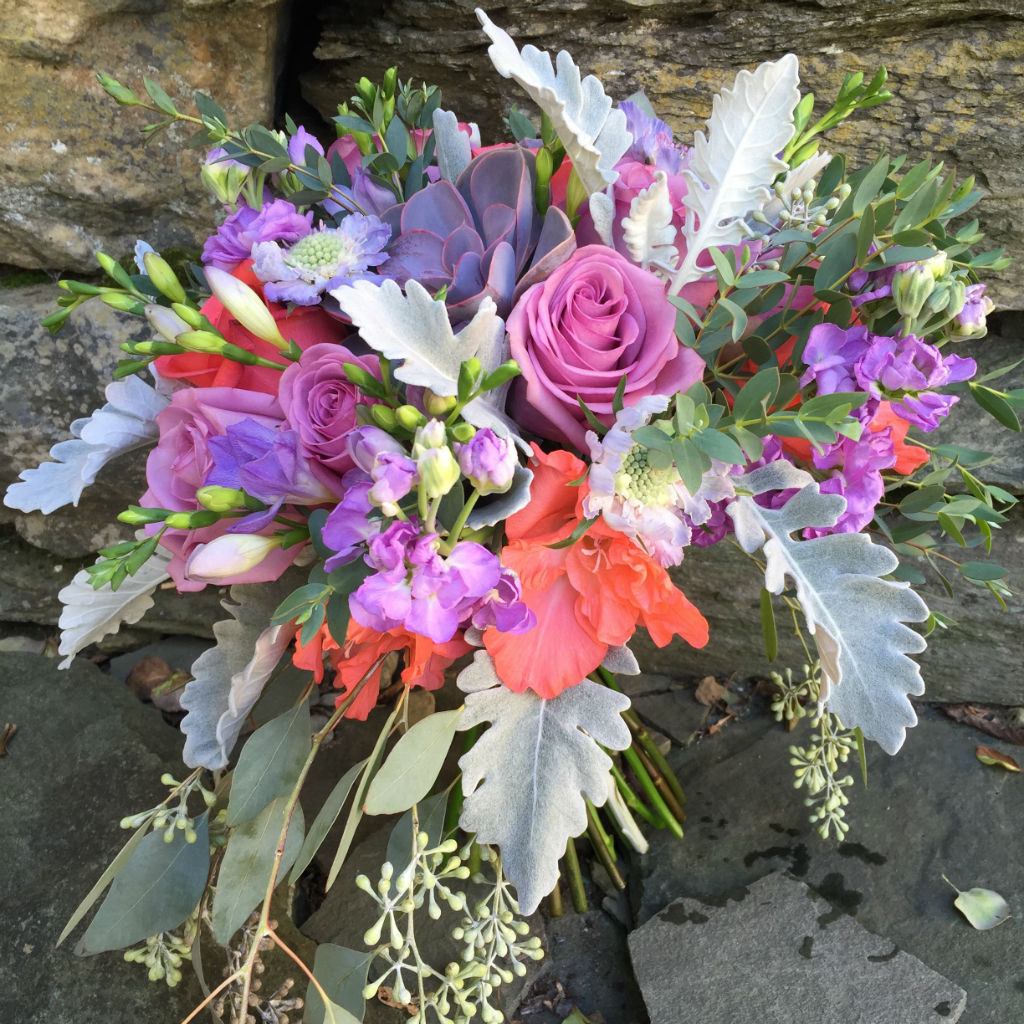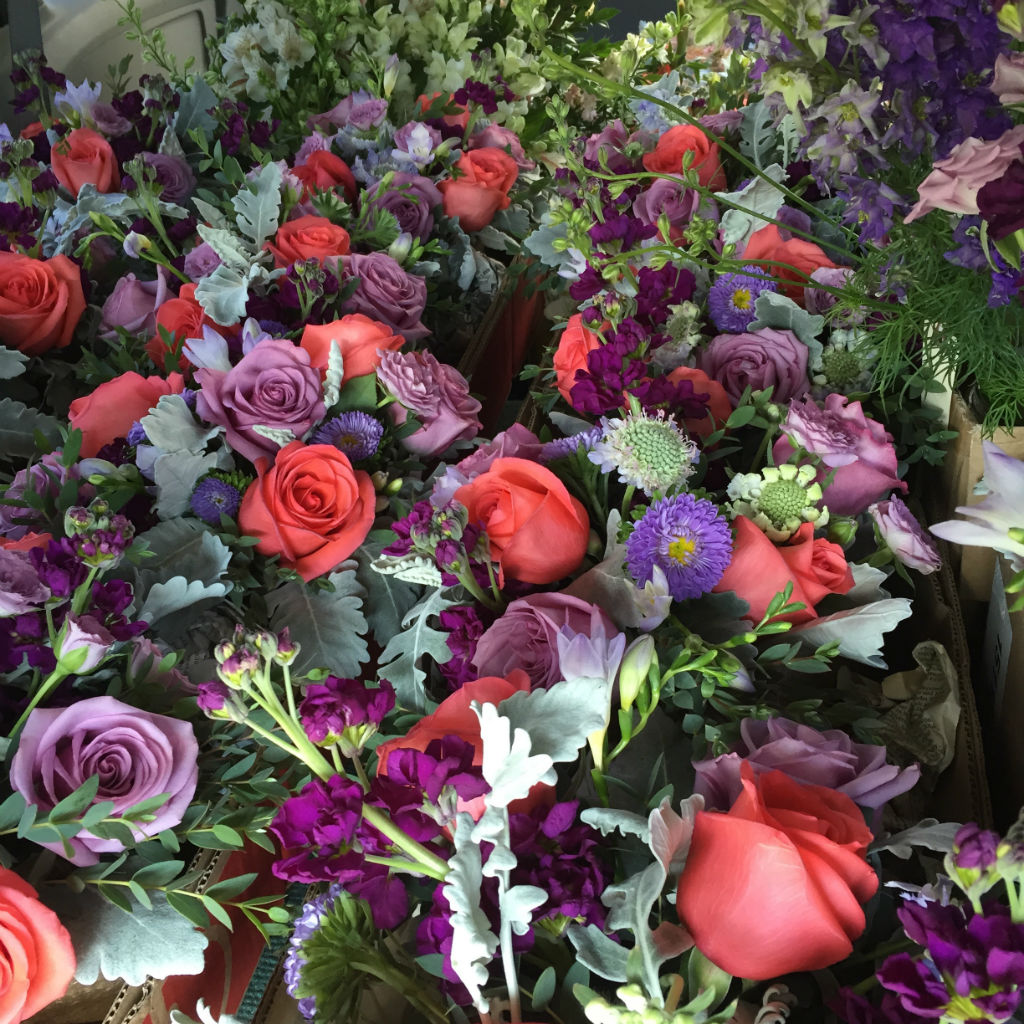 This last shot is of the centerpieces lined up and ready for delivery! Some deeper purple tones were also represented in the reception flowers. LOVE this palette. Props to Caroline for her unique and lovely choice.