A beautiful spring wedding starts with beautiful spring flowers! In Vermont it can be tricky to pull off an early spring wedding, but the day did not disappoint for Miranda and Cornell at Vermont National Country Club!
A palette of pinks, peaches, whites and greens created a perfect spring feel. Featured in these designs you'll see sweet peas, tulips, hellebores, ranunculus, roses and touches of blue delphinium and hydrangea for an extra pop of color.
This was also my first time designing flowers for a bear (see below!) and the results were simply adorable! From the bridal bouquet to the ceremony flowers to the cupcake display by Cronin Cakes, the spring floral theme created the ambiance for the day!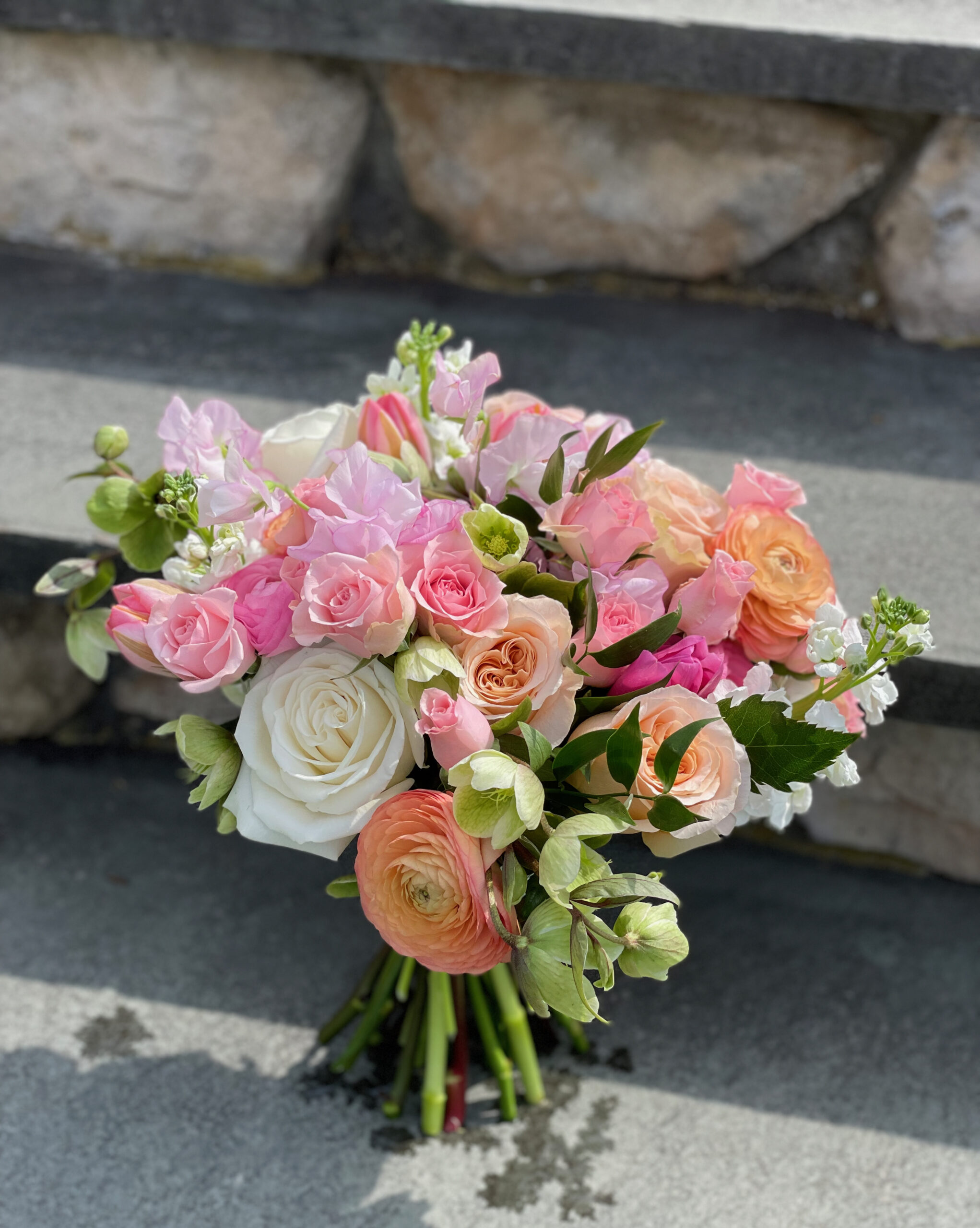 It's hard to choose my favorite images from this wedding–especially of the bridal bouquet–but this collection helps paint the picture of the beautiful spring day here in Vermont.
For the record, we always suggest hiring a professional photographer, of course, but I brought my own personal photog-in-training (aka my son) with me on this one! It was fun to see what he captured.
If you're planning a Vermont wedding, get in touch! I'd love to talk with you about your dream day and the role flowers can play in making it beautiful!