I can't say enough about this wedding….I L.O.V.E. a white, green and yellow palette and I'm so excited to share Ashley & Mick's wedding flowers with you. This beautiful summer wedding took place at River Road Farm in Manchester, Vermont.
Every detail was thoughtfully considered–from the linens, to the flow from the ceremony on the lawn, to cocktails by the pool, to the reception in the tent, to dancing in the barn–the theme was elegant and romantic throughout every detail.
Flowers include roses, ranunculus, orchids, hydrangea, snapdragons, and lots of greenery including olive branches, ferns, and eucalyptus.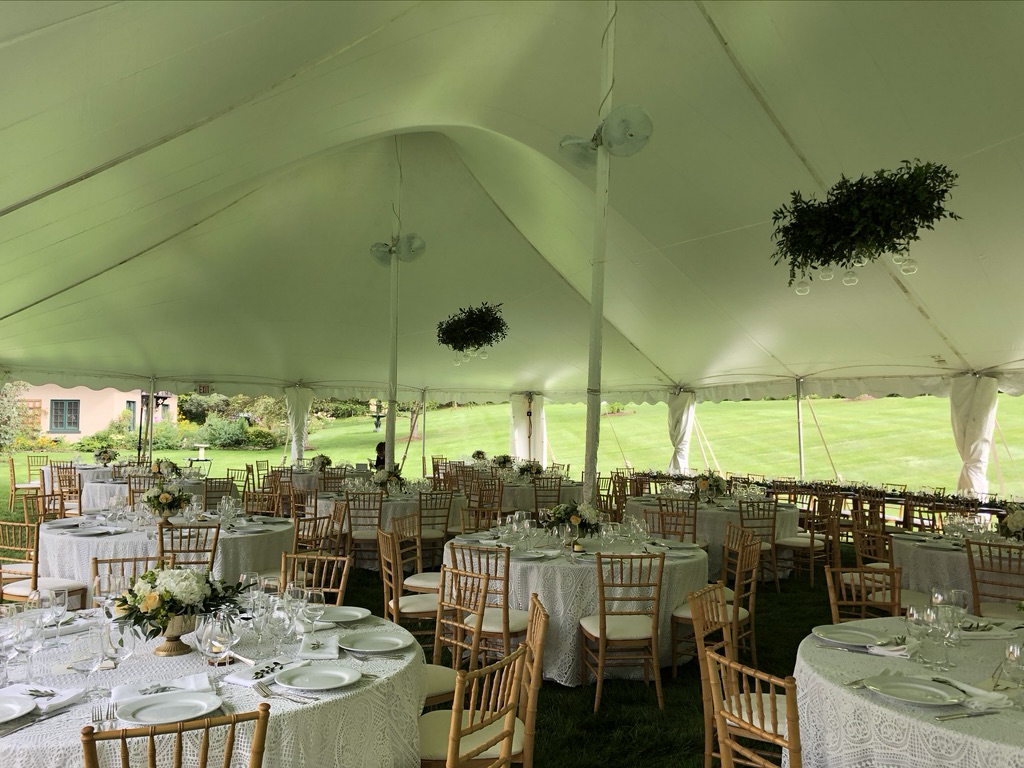 It was so fun to design this wedding and even more fun to see the bride and her mom on Sunday morning to hear about what a fabulous celebration they had. The joining of 2 families is what it's all about. It's an honor to play a role in such a special event.
xo. -Alison
Tell Me About Your Wedding!
P.S. Here one more shot of the bridesmaids' bouquets just before delivery.