This wedding at Shelburne Farms was all about hydrangea!  When I met Lisa and her daughter just about a month before her July wedding I knew she would be great to work with.  She had a very clear vision of simple, clean hydrangea in multiple colors and a classic white bouquet for herself for an intimate ceremony including family and close friends.
Seeing Lisa on her wedding day was one of the most satisfying moments for us because she was so happy when she saw her flowers that Dave told me he got goosebumps and honestly, I did, too.  Thus proving that a second wedding can be incredibly exciting!
The bride's bouquet includes hydrangea, roses, lisianthus, freesia and fresh lavender with a ruffle of variegated pitt along the edges.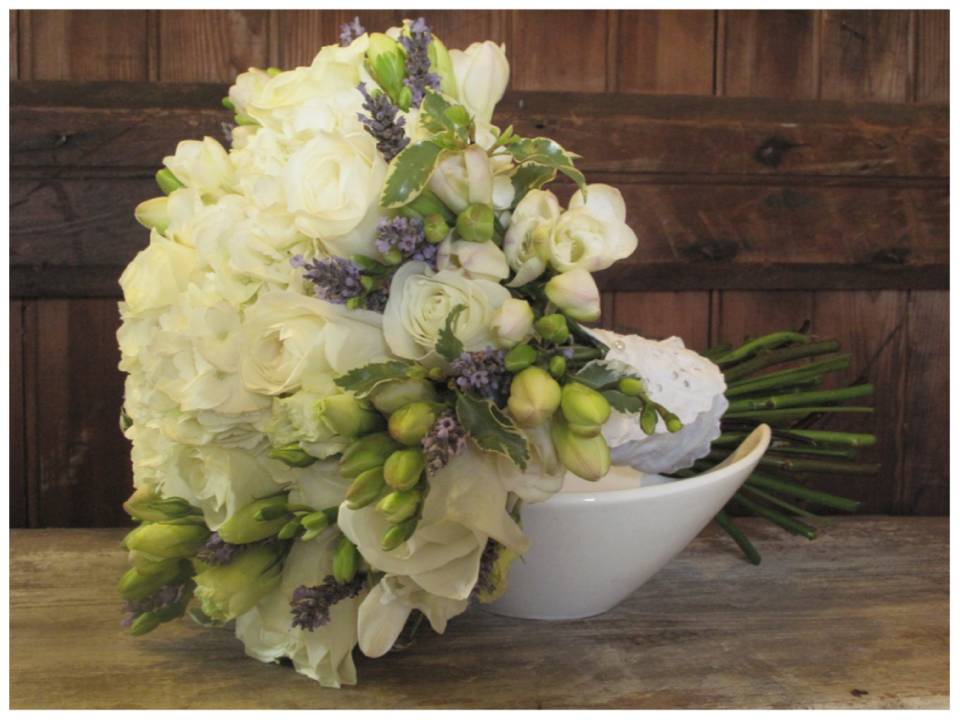 Lisa's daughter and soon-to-be daughter-in-law were her bridesmaids.  They carried blue, purple and green hydrangea with white roses, lavender, purple freesia and variegated pitt.  The men wore white spray rose boutonnieres with accents of fresh lavender.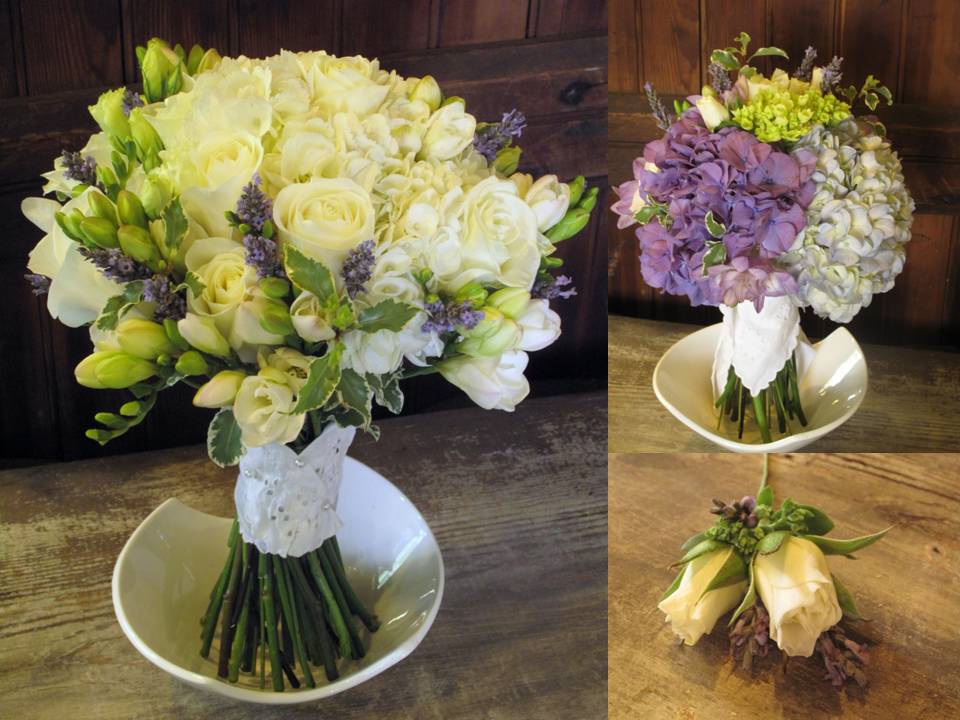 As a final touch the bouquets were wrapped with doillies that belonged to the bride's mother.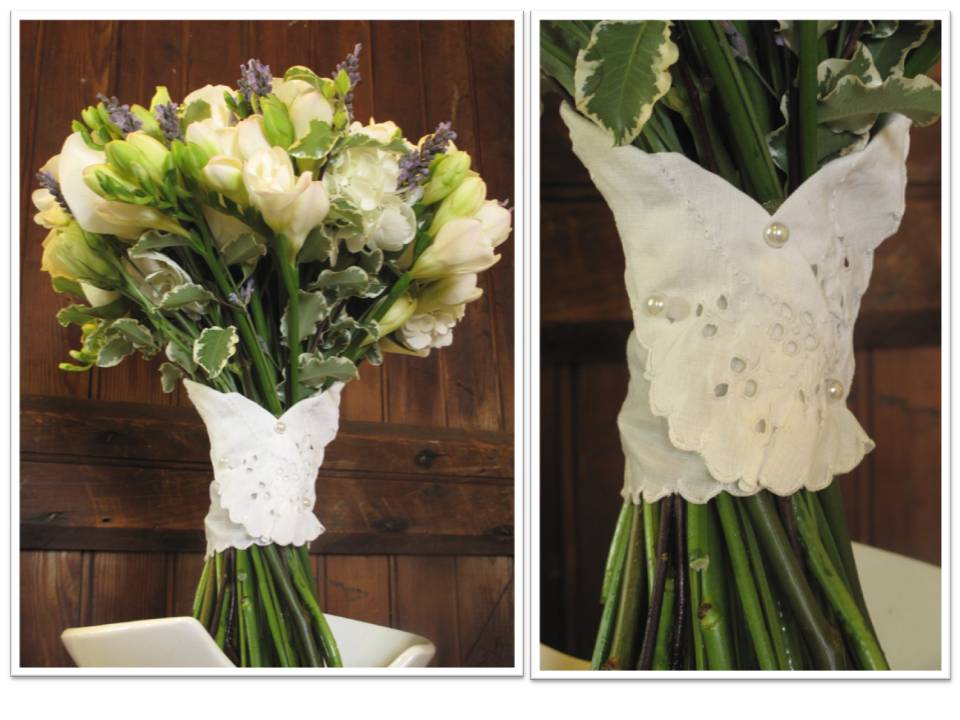 The wedding took place on the north porch of the Inn.  Simple centerpieces of multi-colored hydrangea adorned the tables and the delicious looking chocolate cake from Chef's Corner.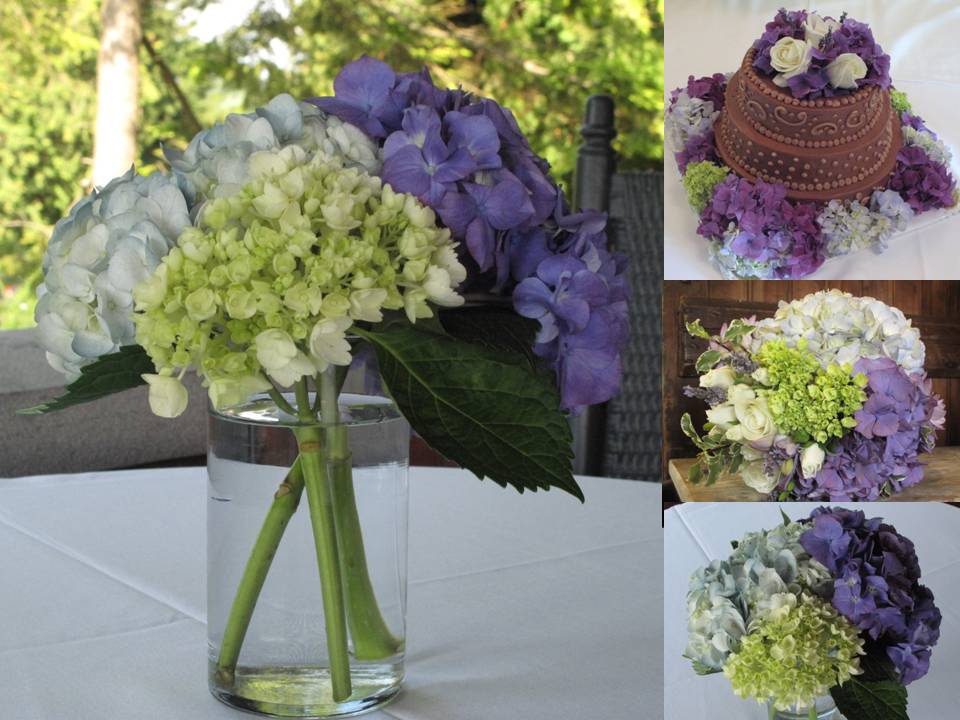 As we walked through the Inn there was a display of fresh veggies from their gardens!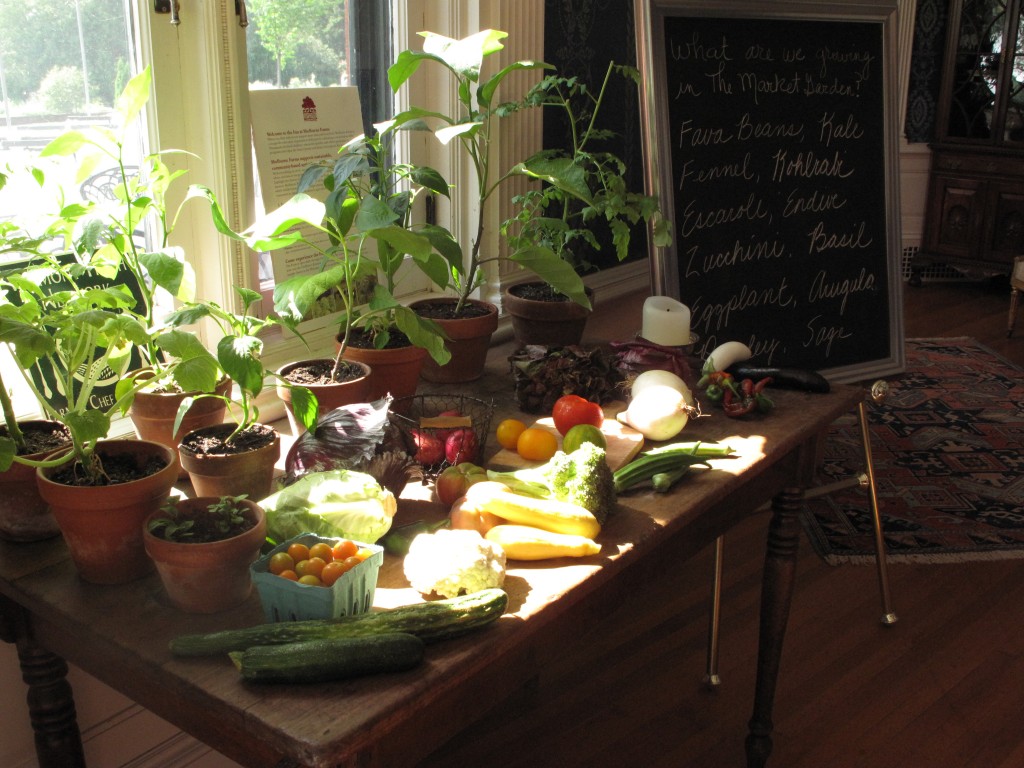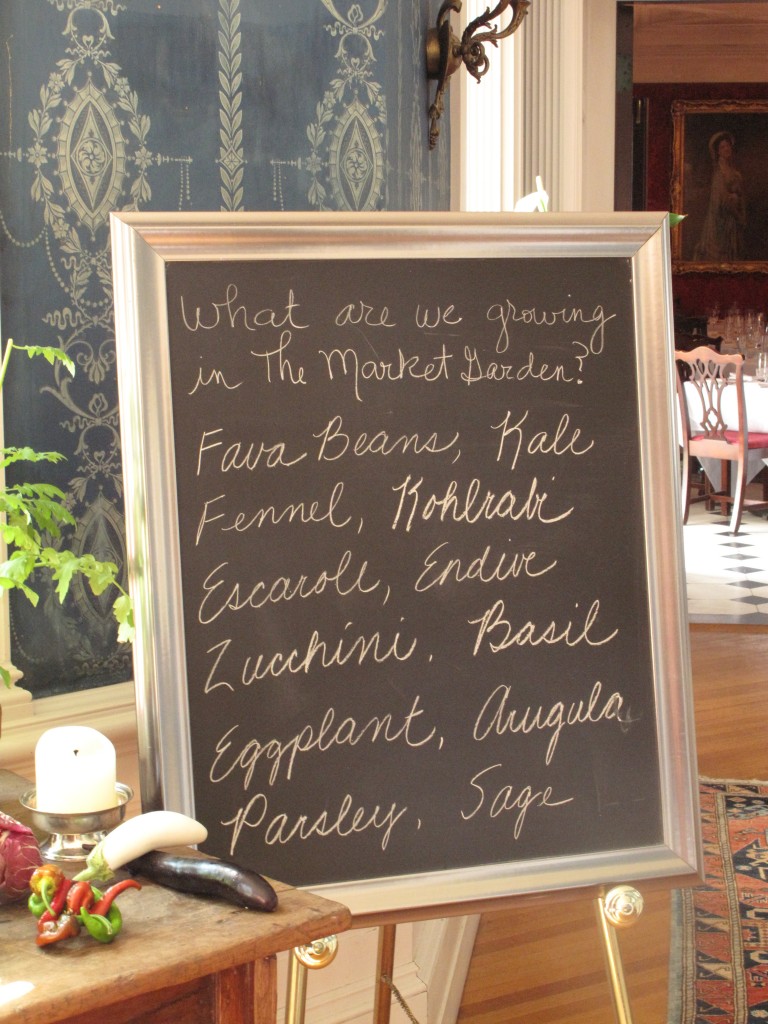 After we set up the flowers we took a few shots of the beautiful surroundings.  This is a view from the north porch at the Inn.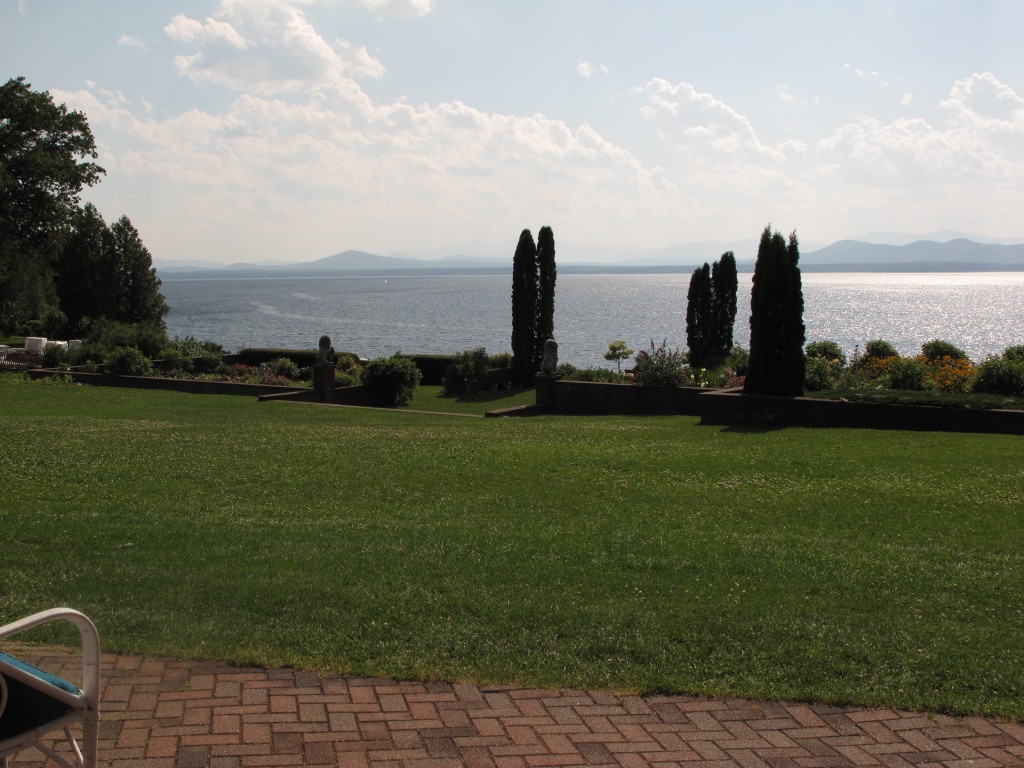 I love the view as you drive away from the Inn with the Coach Barn in the distance.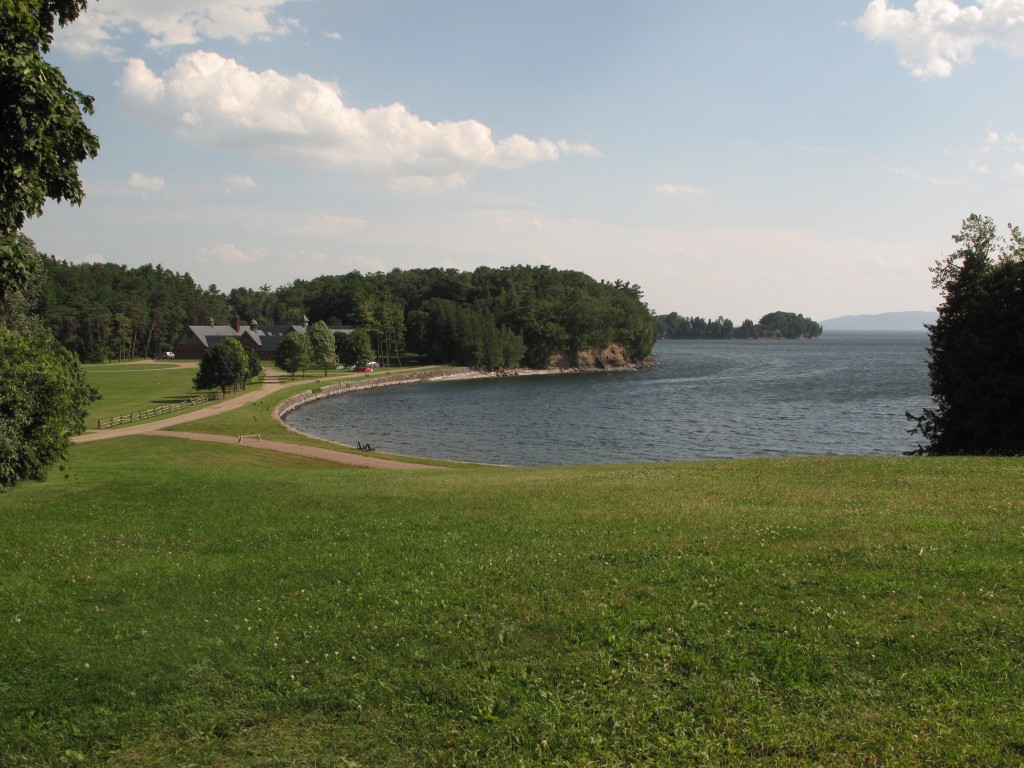 Bryan from Beltrami Studios caught us snapping this shot as he was on his way up the road.  He said that since we live here we don't need to take pictures of cows anymore!  (He clearly has no idea how much I love cows!)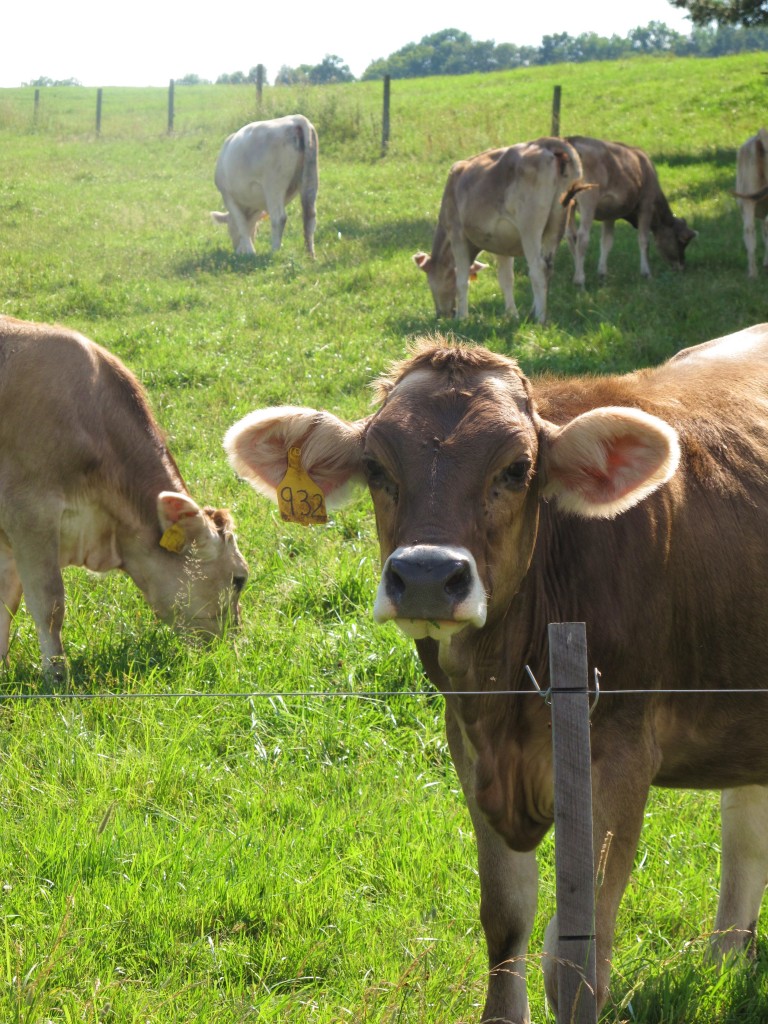 Congratulations to Lisa & Fran and their families!  Cheers, to love being lovelier the second time around…even if he is taking Lisa out of Vermont!