Whitney and Andy were married at The Ponds at Bolton Valley and it was one of the biggest weddings that The Ponds has hosted according to the wedding coordinator, Rachel.  Whitney chose soft purple tones with blue, white and green accents as the color palette and their style was summery and Vermonty with a touch of elegance.  The bride's mother attended a wedding I did last year and she happened to recognized their flowers in my portfolio!–so it was really important to me to meet (if not totally exceed!) their expectations.
The bride's bouquet includes white hydrangea, pink lisianthus, white sweet peas, roses, freesia and fresh lavender.  The stems are tied with a sage green organza ribbon.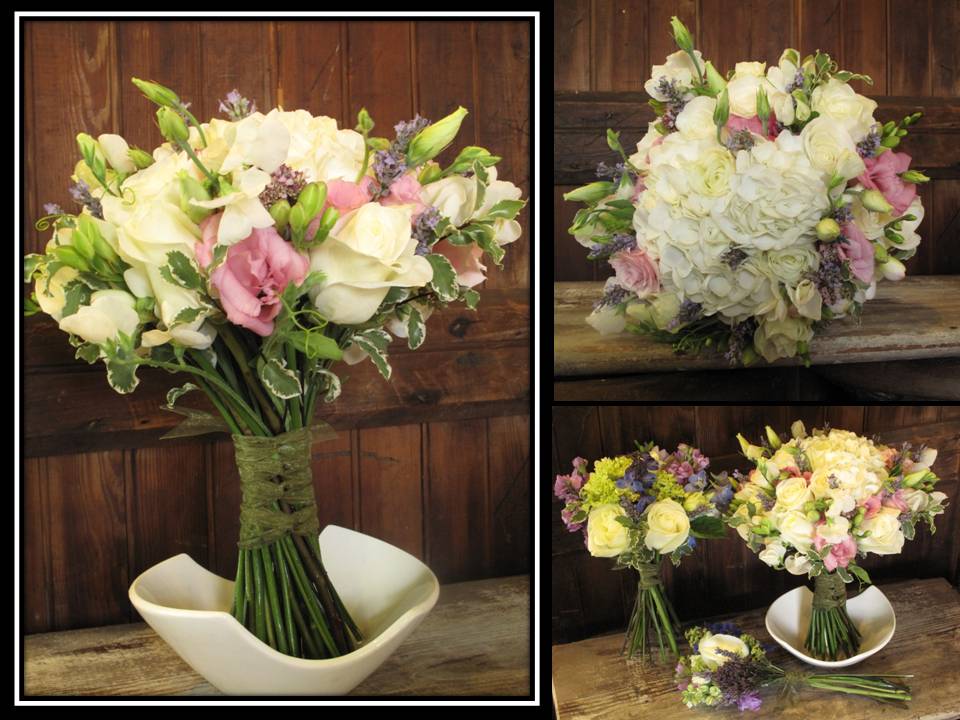 Below is another shot of the bride's bouquet, a clutch bouquet for the mother of the bride, and some of the bridesmaids' bouquets which are made up of lavender stock, 2 shades of blue delphinium, white roses, green hydrangea, purple trachellium & lavender freesia.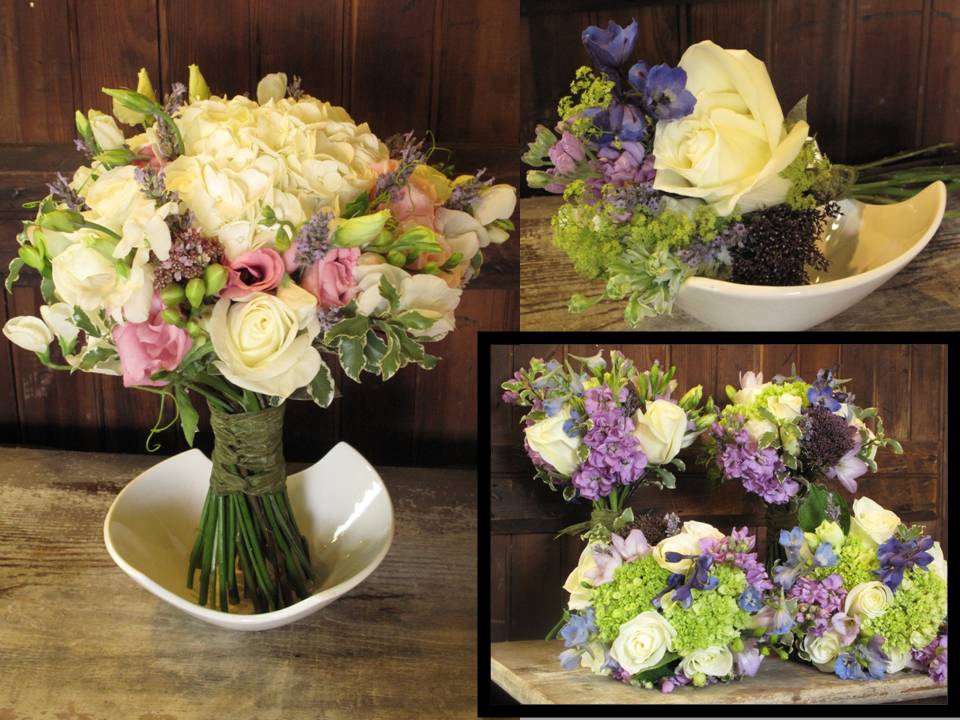 How cute is their little sign at the entrance to The Ponds?!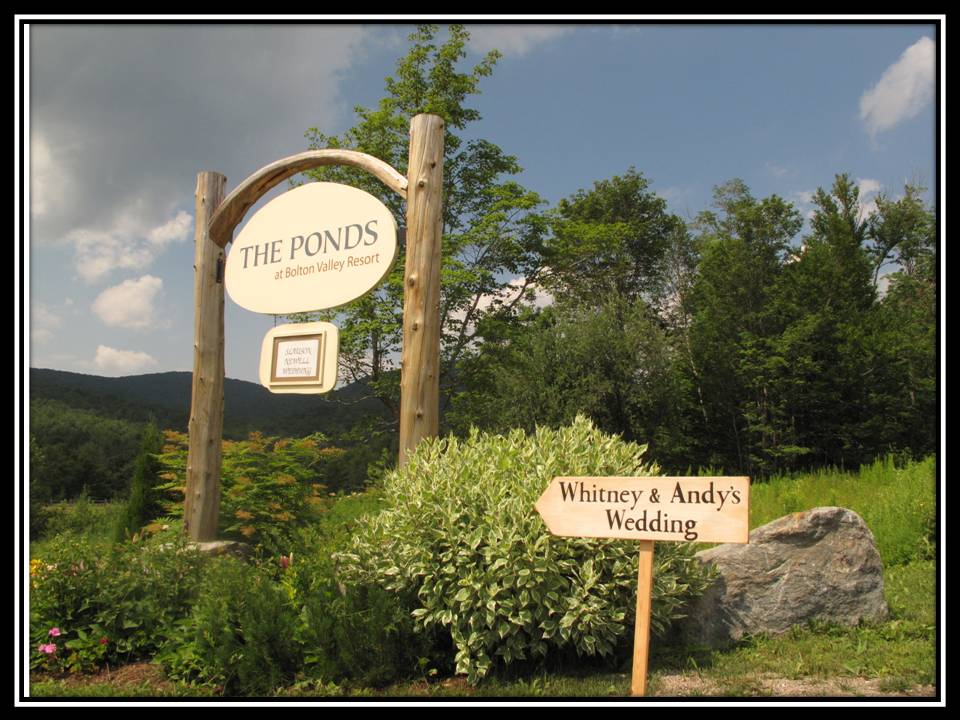 Whitney wanted the centerpieces to be fluffy and garden-inspired, but not too wildflowery.  They are all a little different, but most of the pieces include either purple or blue hydrangea, green hydrangea, stock, thistle, roses, lisianthus, delphinium & Ti leaves to cover the stems.
I love the mantelpiece at The Ponds.  Hydrangea was the perfect accessory.  Simple & clean.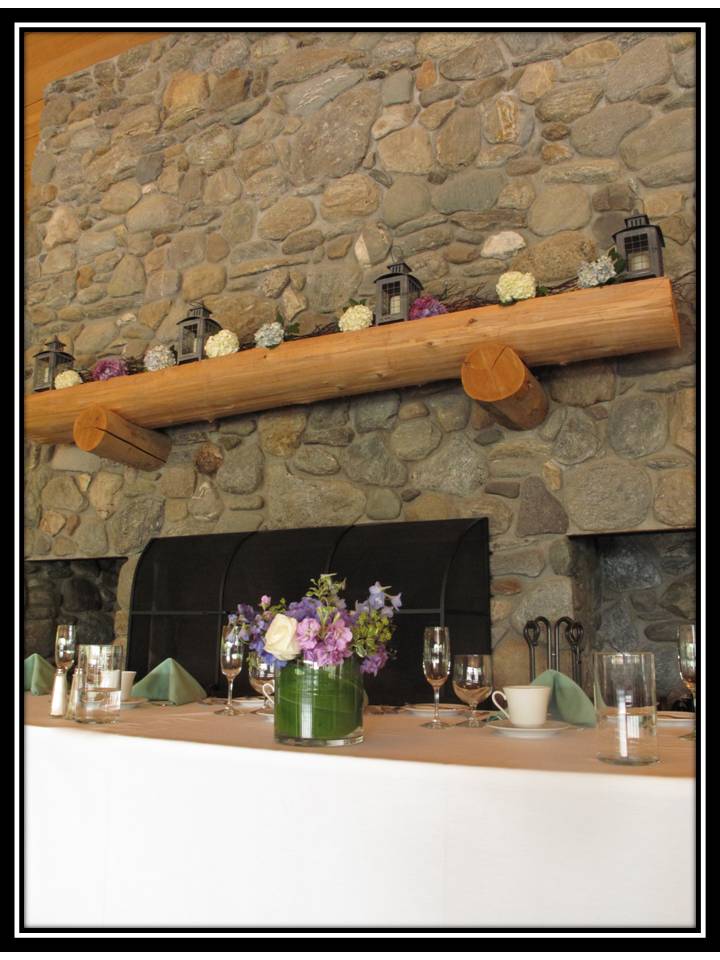 Here are some more centerpiece shots and a couple of smaller pieces for cocktail tables.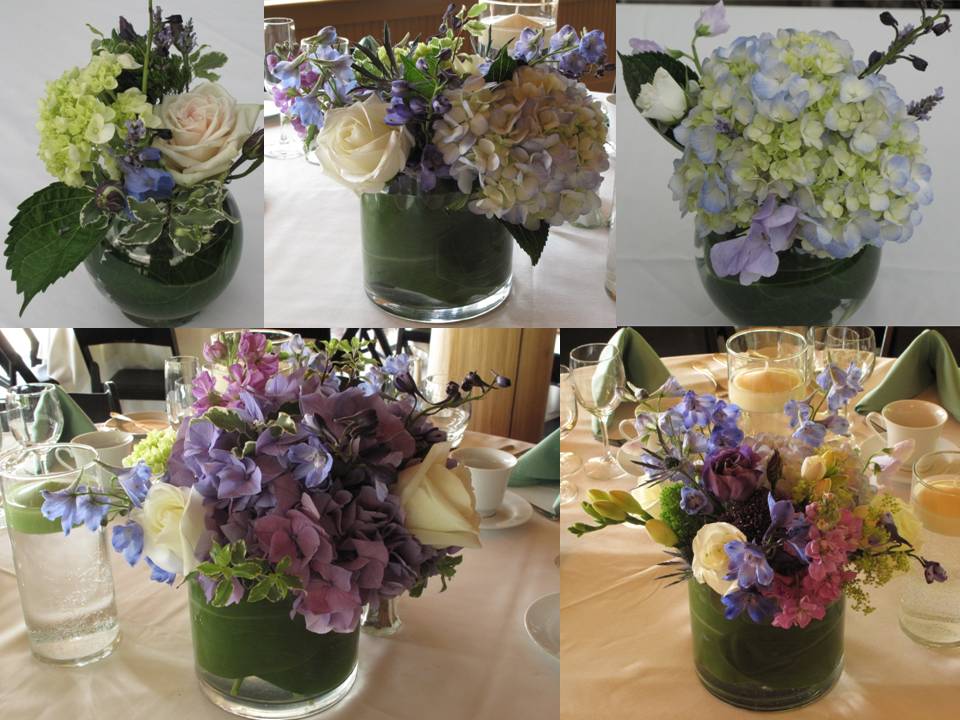 The arbor by the pond is a beautiful backdrop for a Vermont wedding ceremony.  I get a kick out of the sound of frogs "ribbit-ing" as I set up the flowers out there!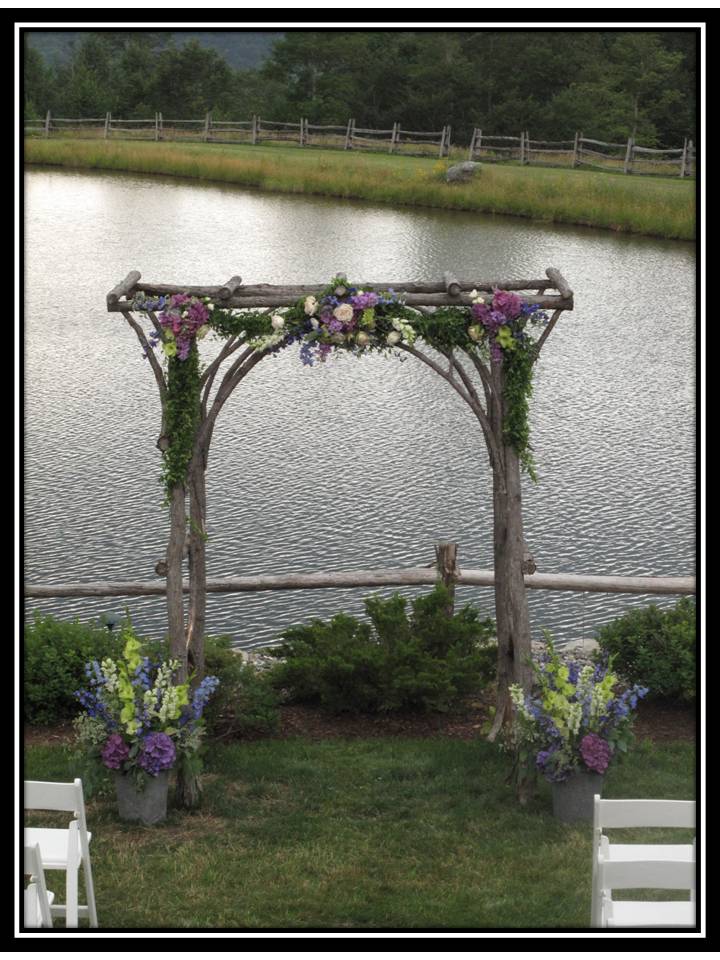 Congratulations to the newlyweds on what sounds like a dream wedding day!  I cannot wait to see professional pics from Amanda at Orchard Cove Photography.  I saw a sneak peek at a shot of Whitney and Andy as they recessioned down the aisle–they were absolutely beaming!