I love lavender.  Love it.  I love to pick it fresh from my garden; I love a lavender soap; I love the lavender-black pepper crusted ahi tuna on the menu at Sonoma Station in Richmond, VT; and I seriously love the Lavender & Vanilla Bean Sugar from Savory Spice Shop.
I add it to baked goods, homemade truffles and my absolute favorite way to enjoy this sweet flowery treat is sprinkled atop my yogurt.  Ooh-la-la that little touch of lavender makes my organic vanilla yogurt taste a little gourmet.
Give it a try and let me know whatcha think!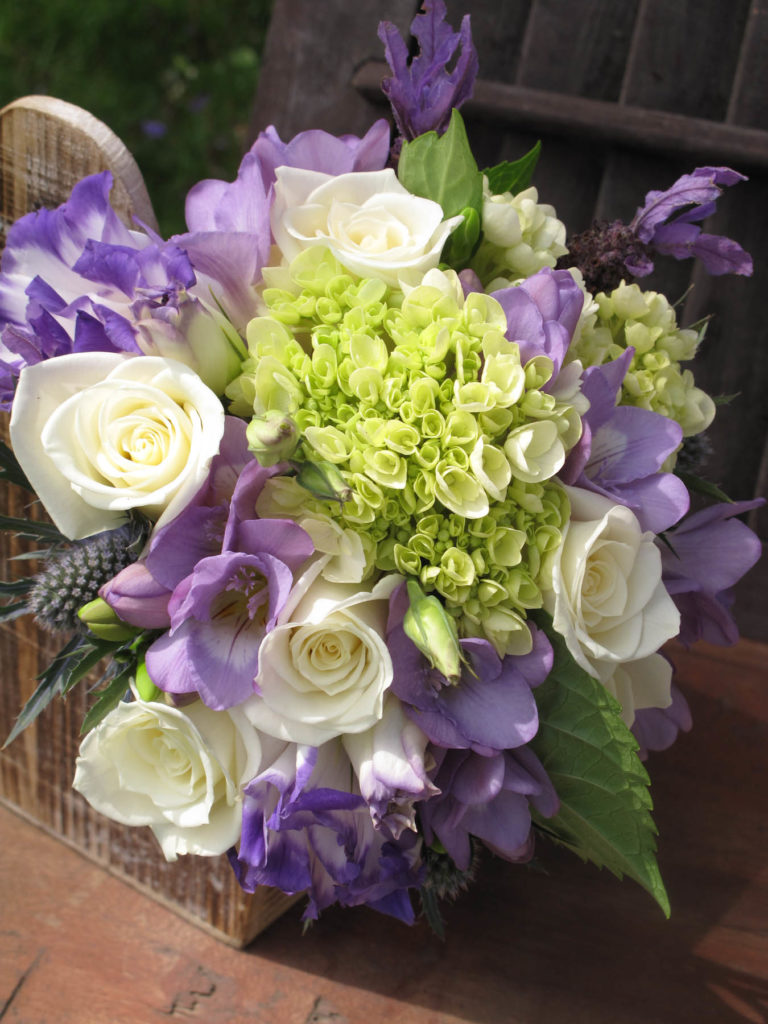 This spring bouquet includes mini green hydrangea, roses, lisianthus, freesia, thistle and fresh lavender.