If you are planning a wedding and searching for inspiration on blogs and websites you will find DIY projects for everything from save-the-dates to floral wreaths, but what if you are not a DIY bride?
Not everyone is super crafty and not everyone has the time to fold 200 origami cranes for their place cards.  This doesn't mean that your wedding can't be personalized and unique, but it may mean that you are not a do-it-yourselfer.
Here are a few guidelines to help you determine if you are a DIY bride:
If you have a full-time job and you're studying for your Master's degree or you're planning a destination wedding across the country you might not be a DIY bride.

If you don't sew or glue or craft or bake or have any desire to do these things, then you are probably not a DIY bride.

If you want to enjoy your wedding day instead of unpacking boxes of homemade projects you may not be a DIY bride.
It's OK, you don't have to do-it-yourself.  That's why you hire professionals.  I am happy to hire someone who is expert in their craft and I feel great about supporting local businesses.
If you really, really want to add a personal touch to your wedding day then perhaps you can pick one DIY project–something that is easily portable and can be completed a month or two before your wedding day–and make sure you choose a project that is within your comfort/ability level.
Are you doing any DIY elements for your wedding day?  If so, I've got a few tips for you here!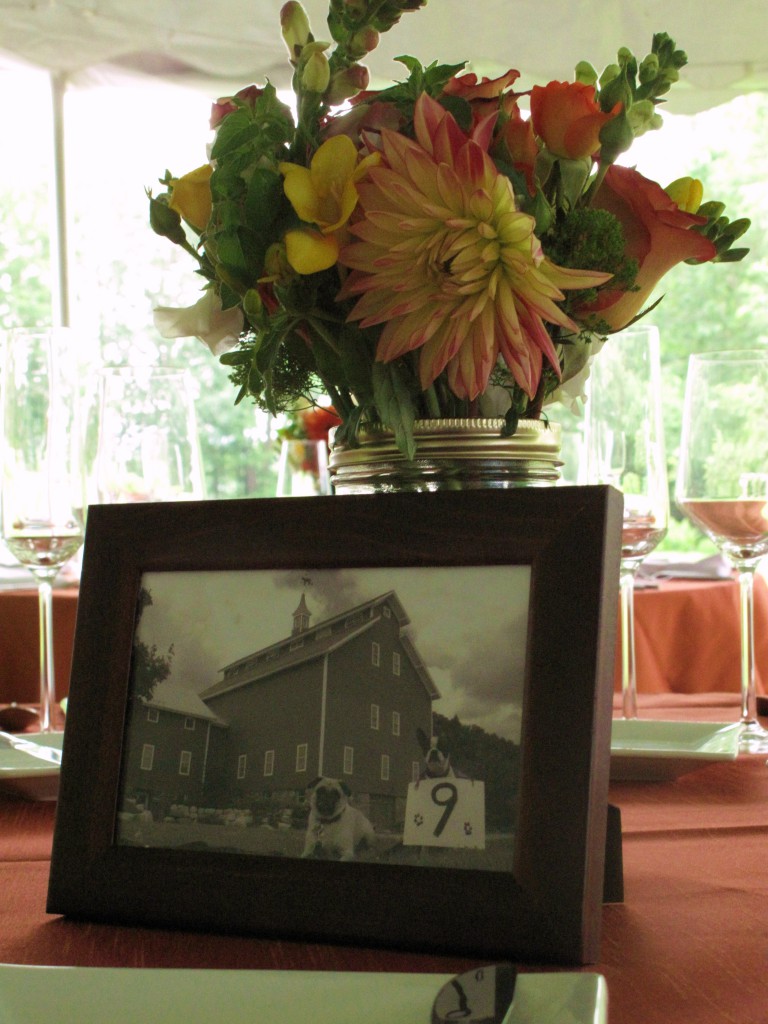 This is one of my favorite DIY projects from 2010.  The bride and groom took their dogs to different locations throughout Vermont and posed them with table numbers–how cute is that!