I love walking into my wholesaler's cooler and seeing green ranunculus, but when I find a flower I've never seen before I get a little spark of excitment.  This is Telopea, pronounced te-LO-pee-uh, (in a honeysuckle tone!) and I think it is an out-of-this-world funky flower.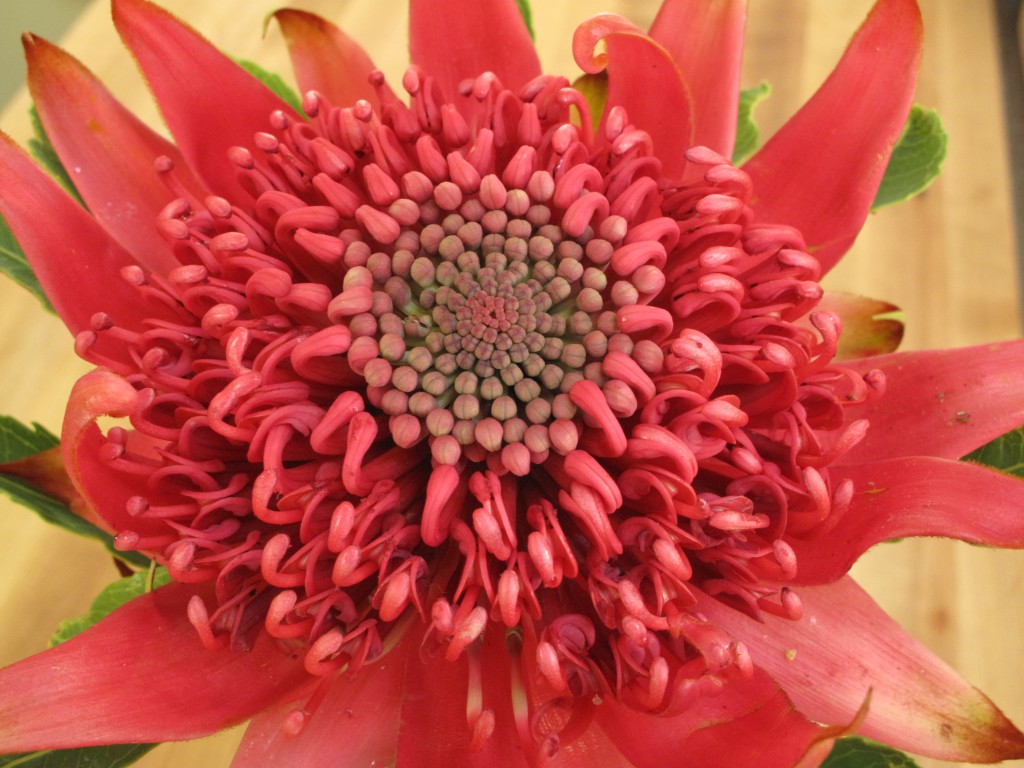 This is an Australian native bloom and a member of the Protea family.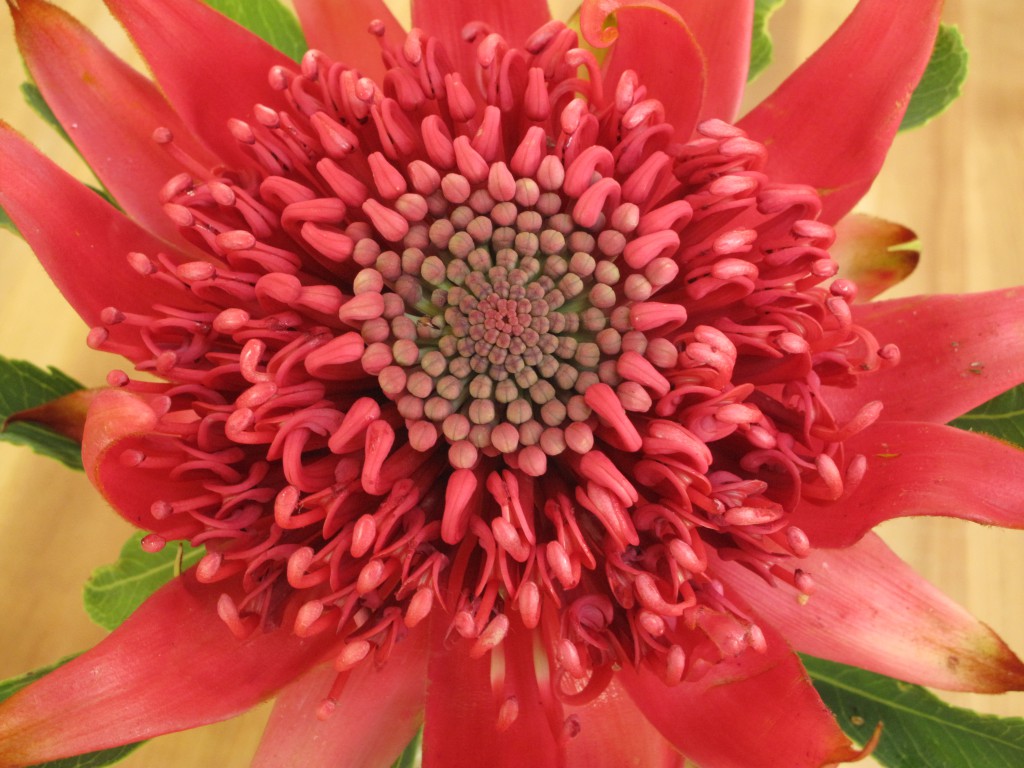 I love the way it looks from different angles.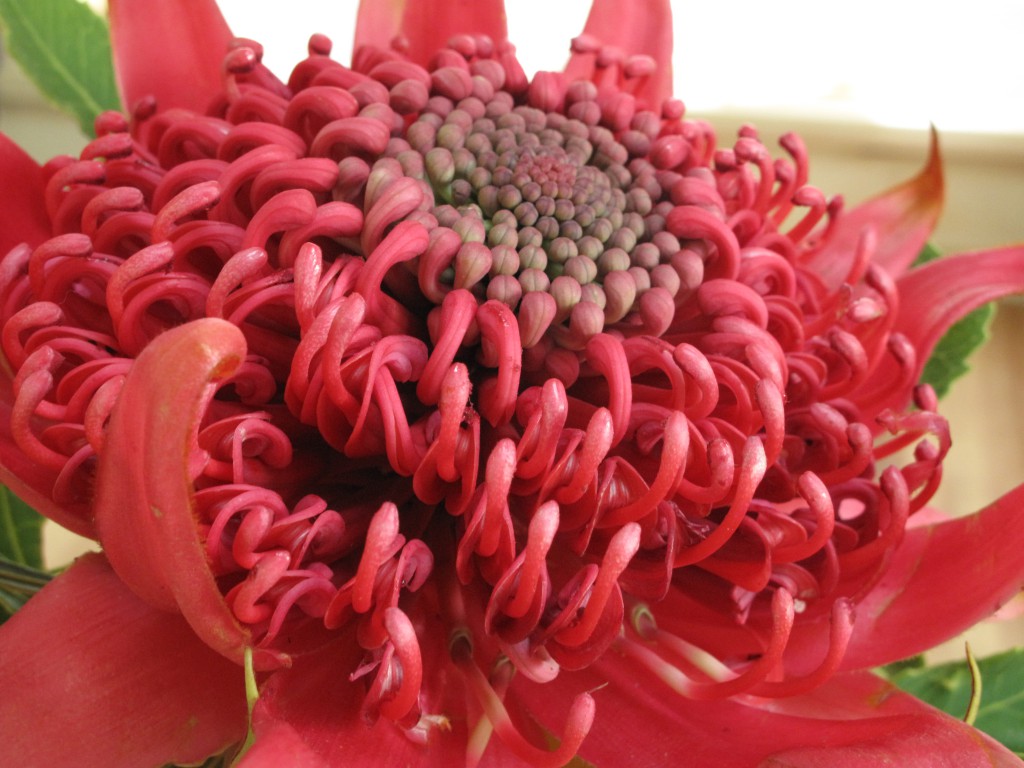 I've been in the floral industry for almost 17 years so when I see something new I get pretty jazzed about it.  What do you think about this Telopea?