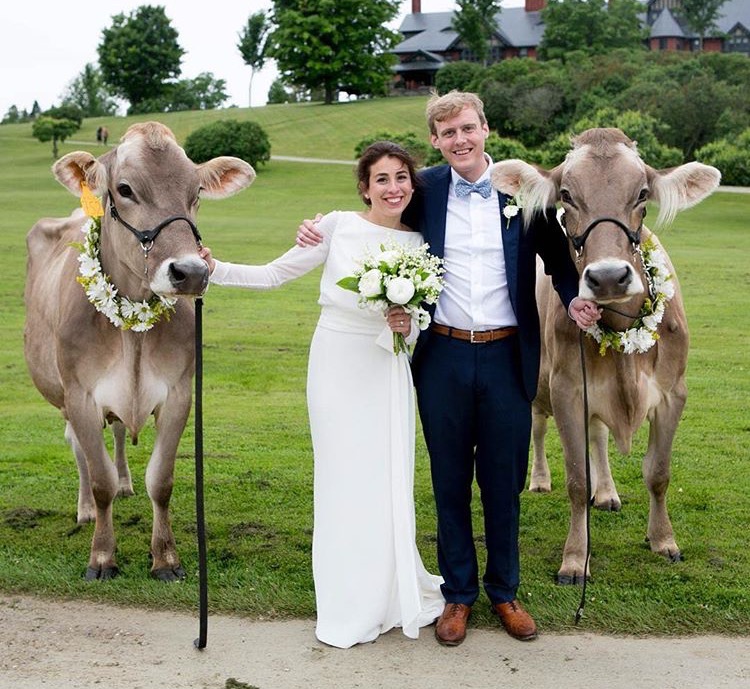 June weddings are classic and a wedding at The Coach Barn at Shelburne Farms is not only classic, but it's quintessential Vermont.
I am so head-over-heels for this wedding and these flowers (and this couple….and the bride's mom!…and the wedding planner…and the photographer who got the shot above with the cows!…and the caterer).
Some of my favorite details include the delicate lily of the valley bouquet, the pink marshmallowy peonies and the use of lavender, orange and peach to really make the palette come alive.
Is there anything more lovely than classic lily of the valley for a bridal bouquet? I think not.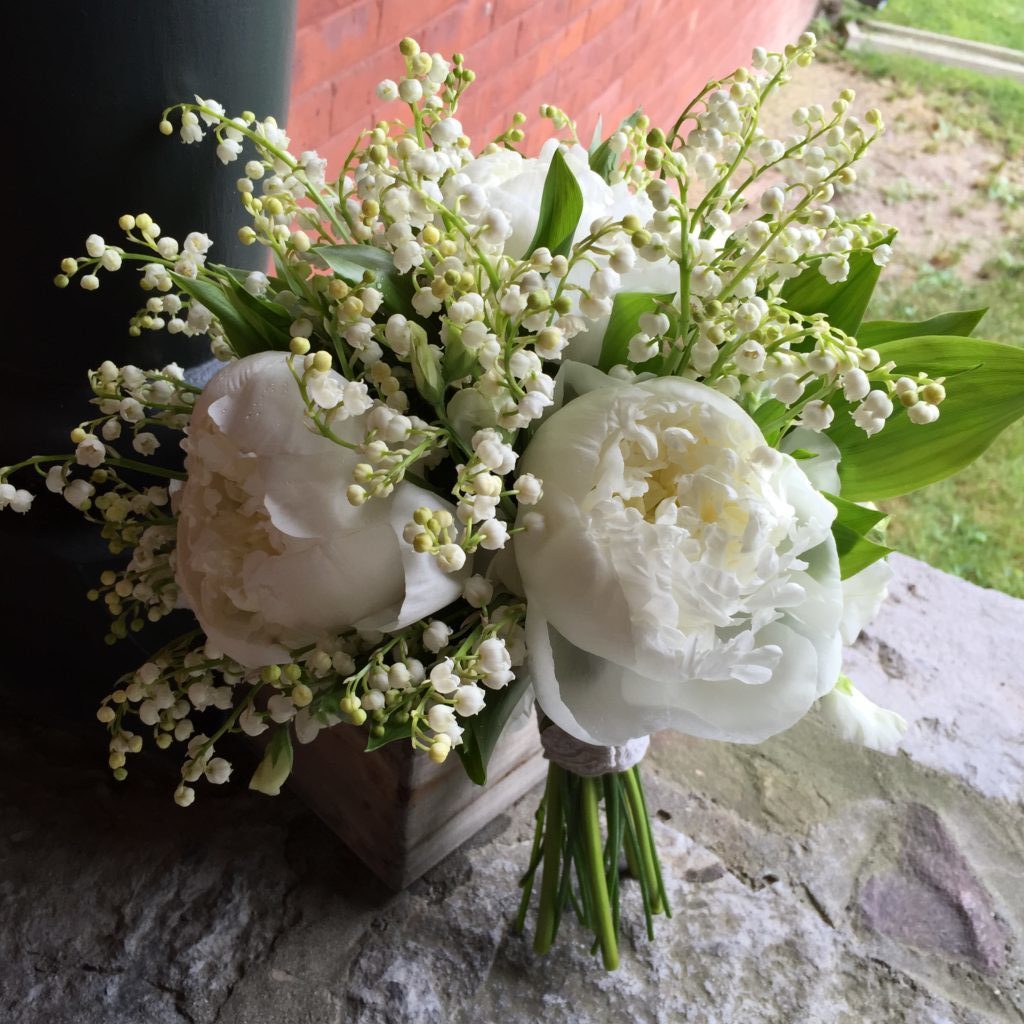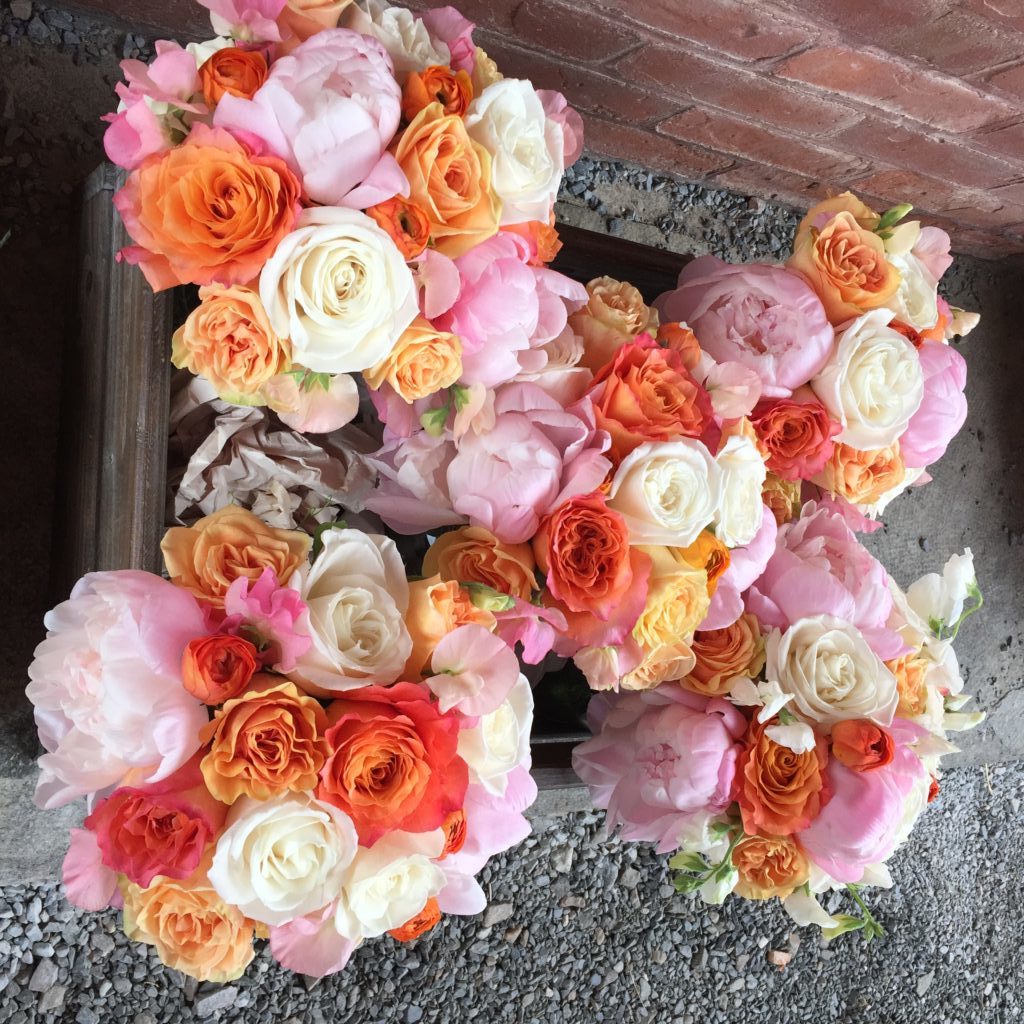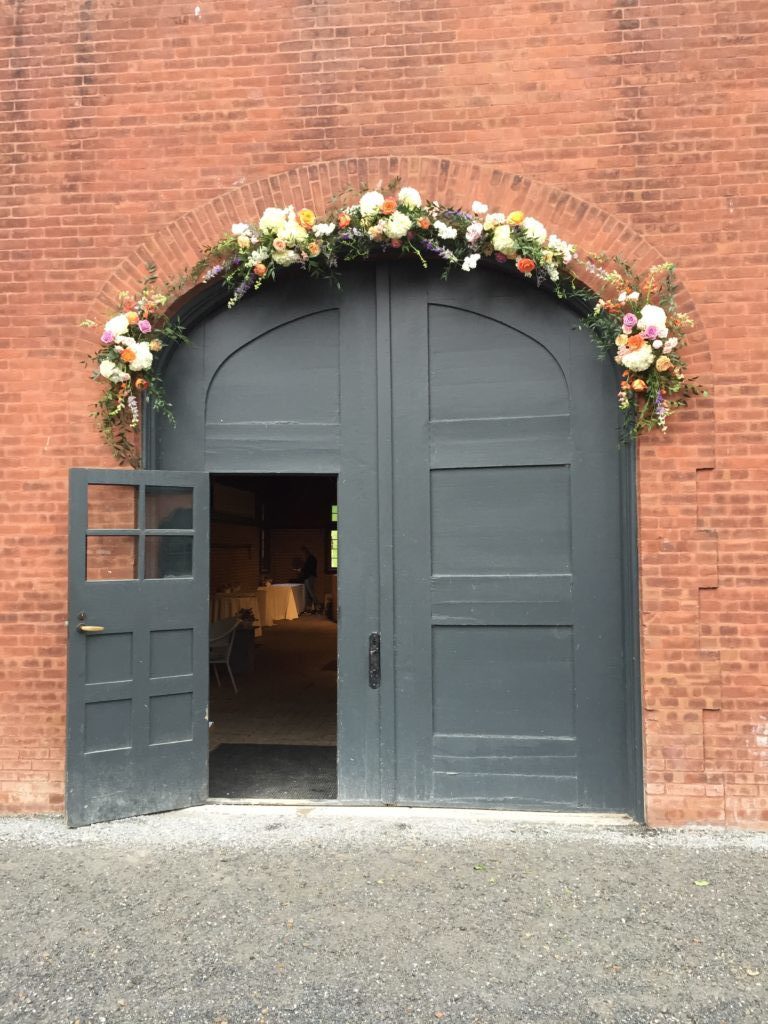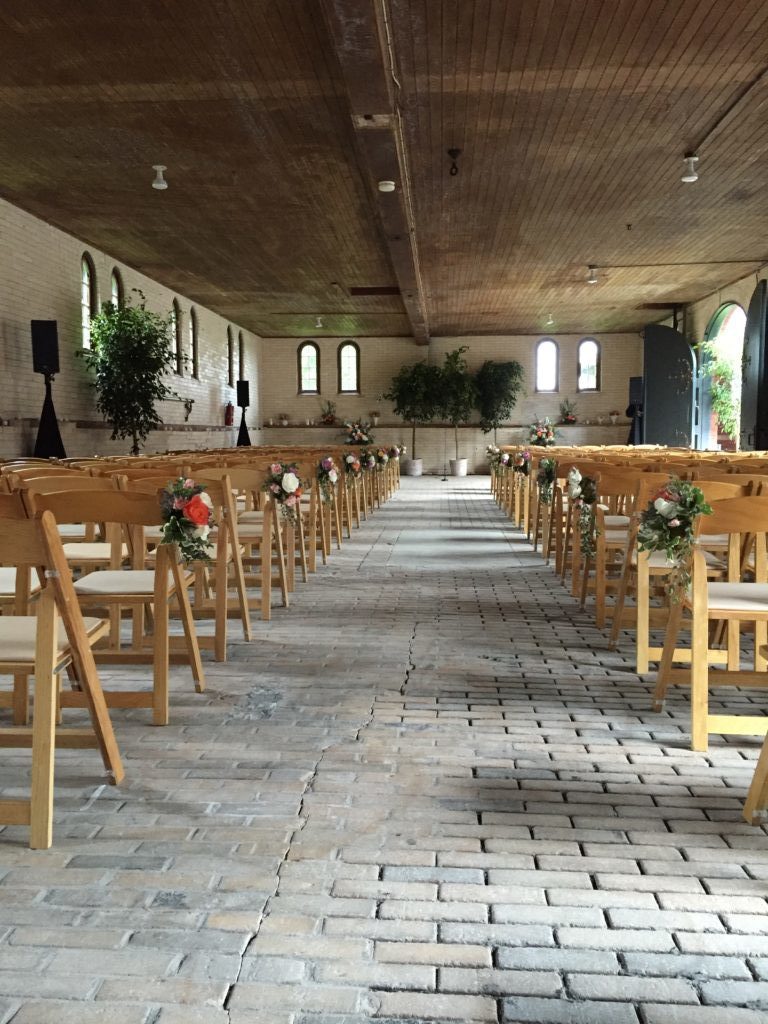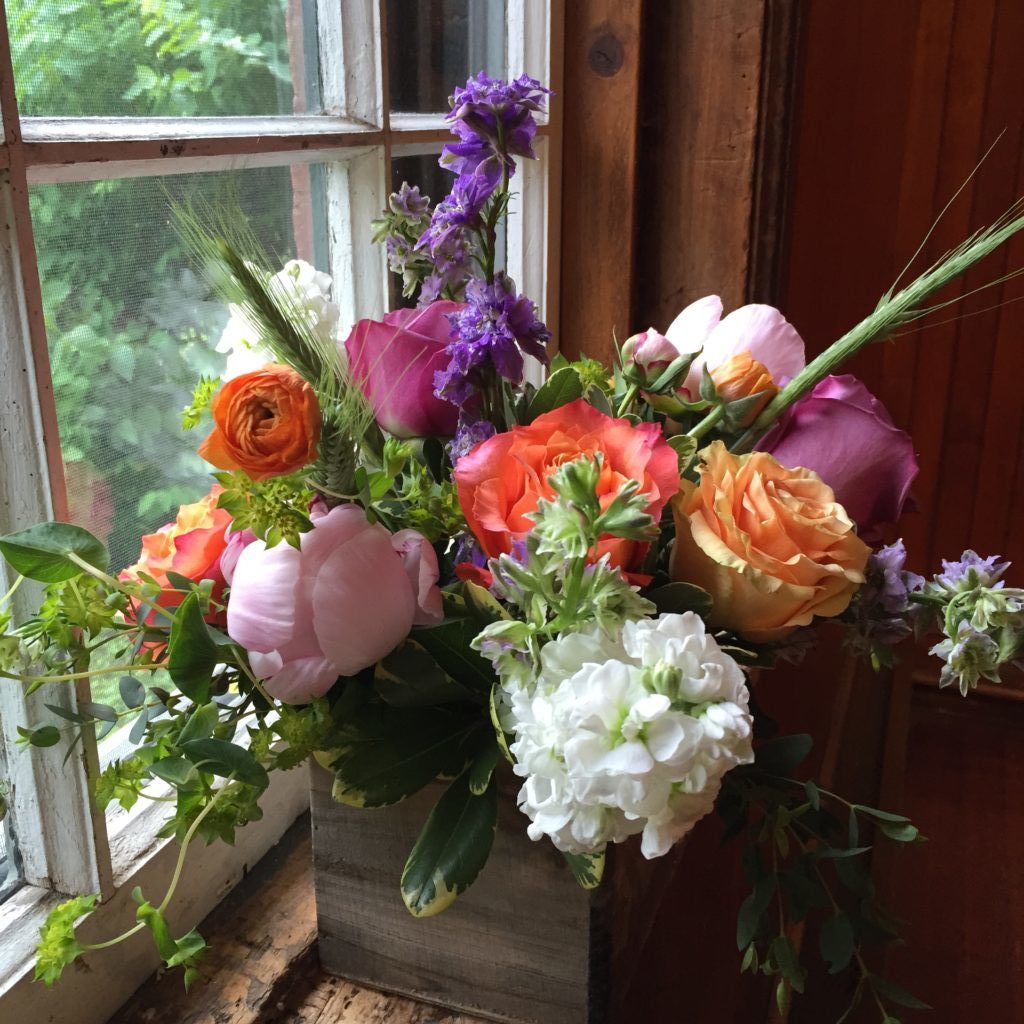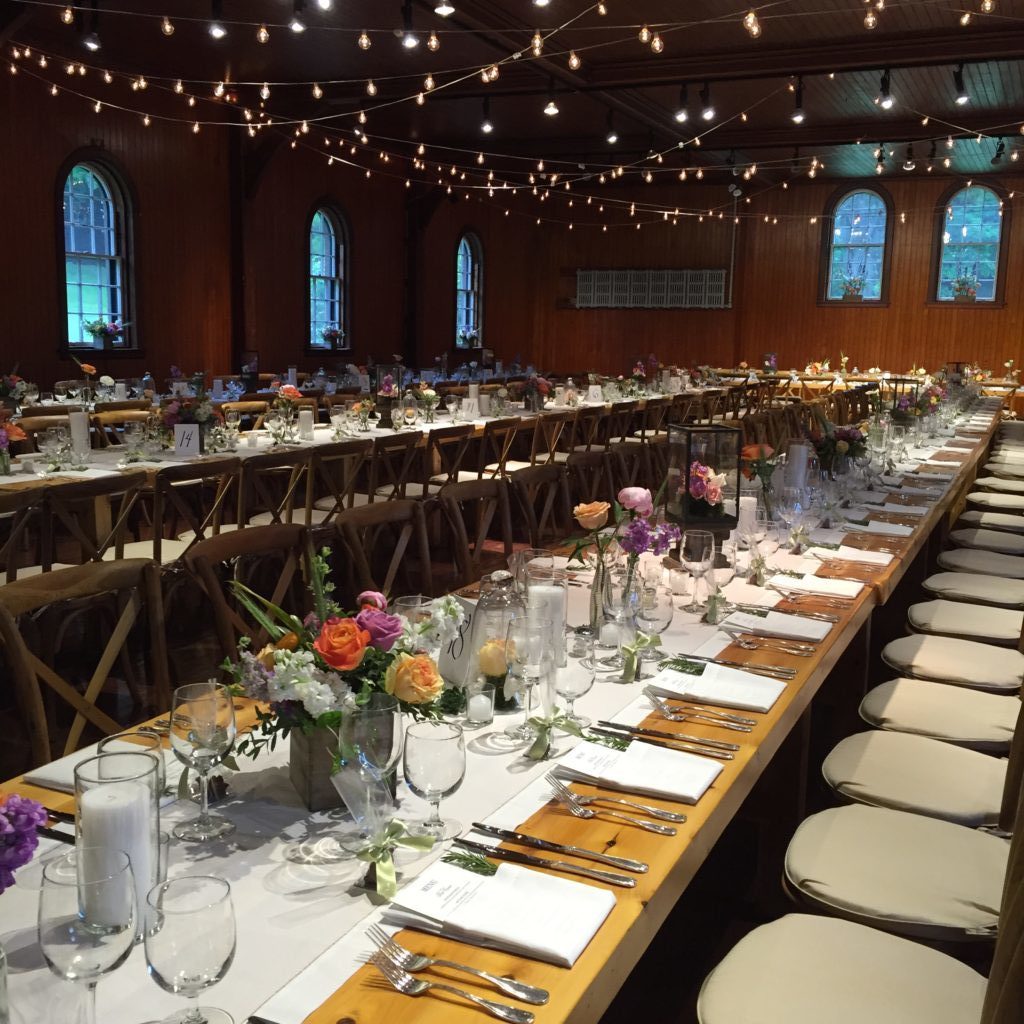 Special custom-made chocolates greeted guests at each setting as well as a fresh sprig of rosemary.
Even when hosting 200 guests it's the little things that make an impression.
The details that guests notice are sometimes the smallest.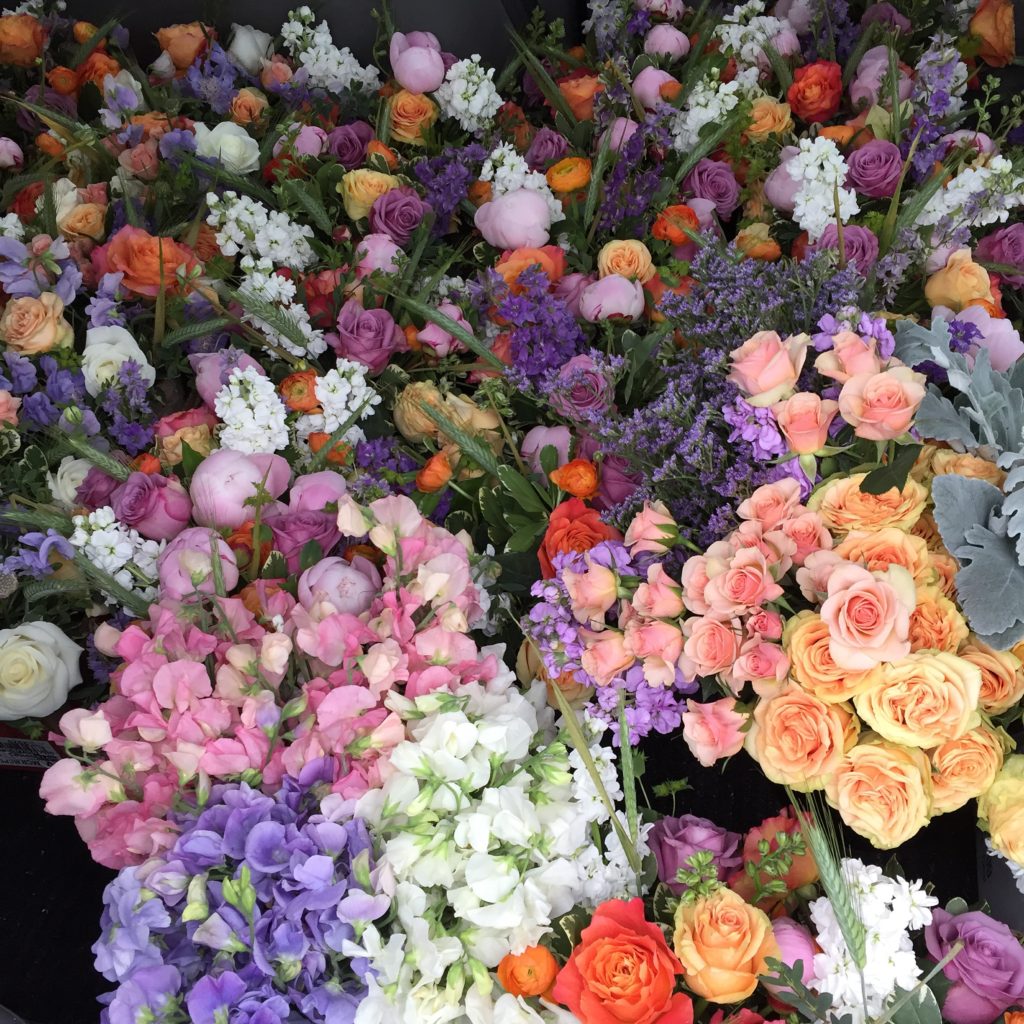 This final shot is just a glimpse of what my van looks like when it's all packed up and ready to go!
The flower featured in this wedding include sweet peas, roses, green wheat, ranunculus, lily of the valley, peonies, stock, lavender, larkspur, rosemary and eucalyptus.