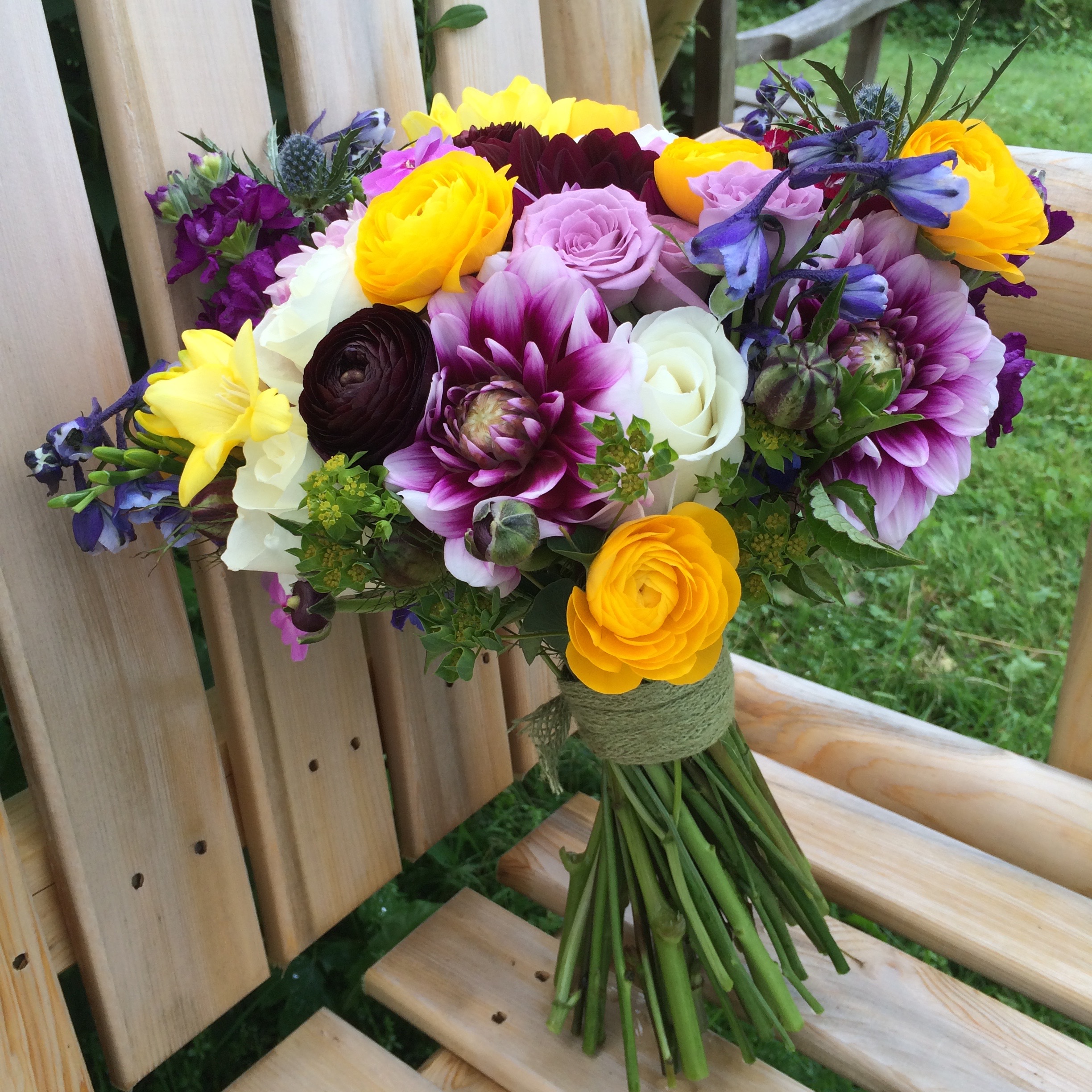 I do some big weddings.
I also do small weddings. And sometimes, if I can make it work, I do really small weddings.
Because of the size of my business sometimes doing smaller weddings can be harder to accommodate, but I've come to find that sometimes these smaller gigs can bring me great joy.
This bouquet I made for Franny in July is one of those gigs that makes me smile. The colors, the style, the shape…I dig this bouquet. Beautiful flowers just make a wedding day special.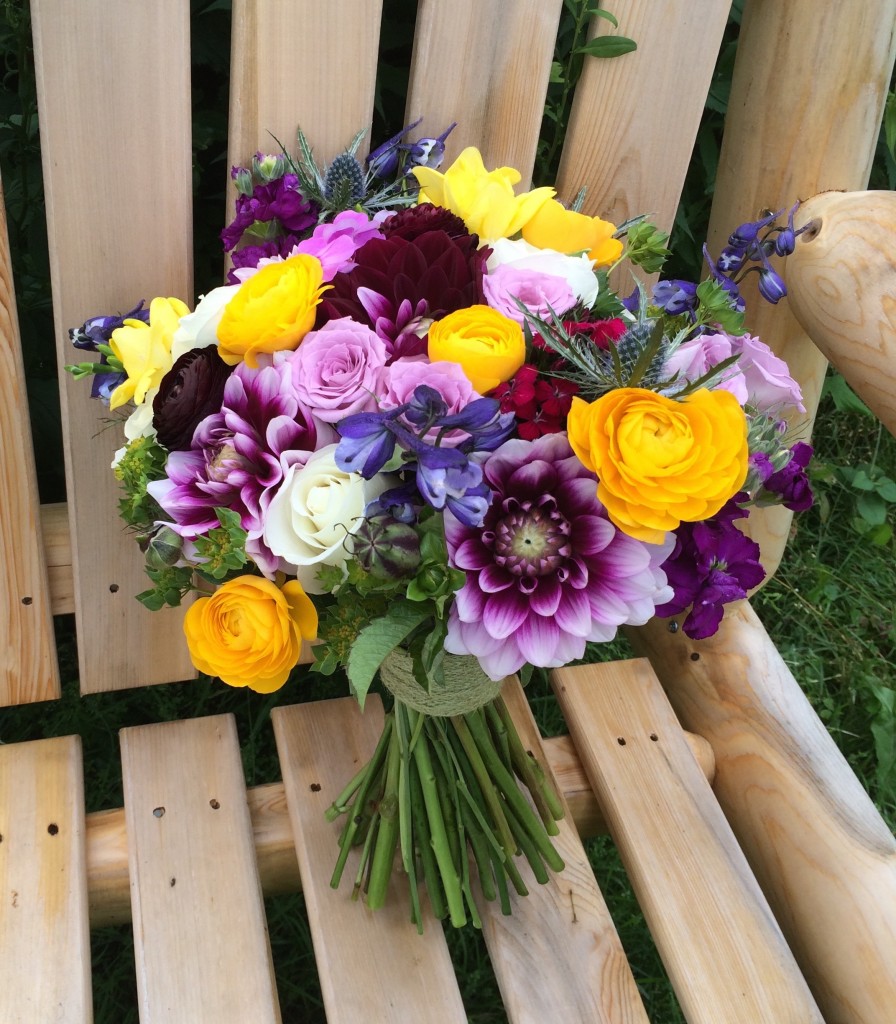 Flowers included in the bouquet above: Dahlias, ranunculus, sweet William, stock, thistle, delphinium nigella pods, fresh mint, bupleurum, freesia, white roses and lavender spray roses. The stems are bound with a celery green jute ribbon.
This design has a farm-to-table style from top-to-bottom.