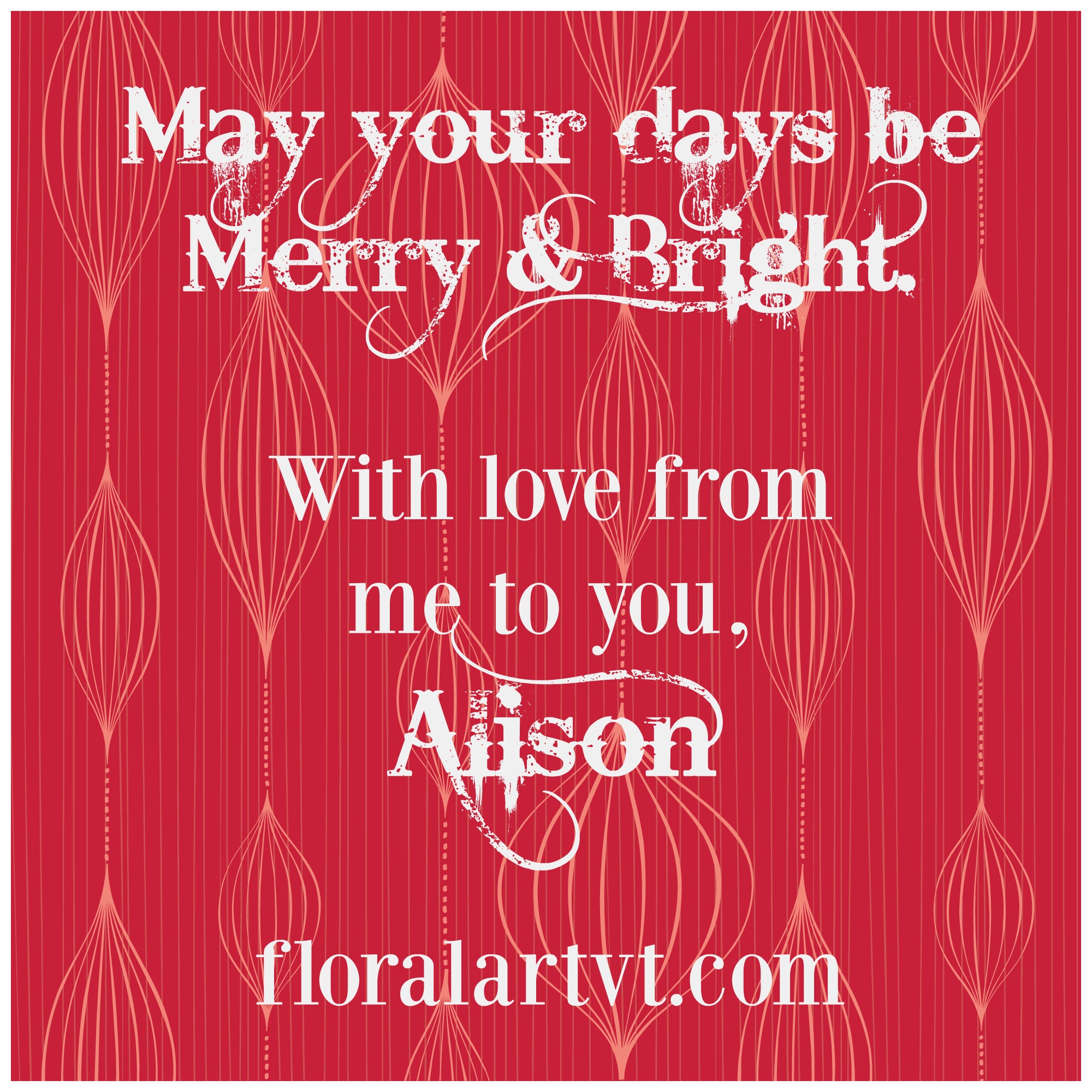 2015 may have been my favorite year yet.
The season started out slow…real slow…but there were some beautiful smaller weddings and really fun design opportunities that presented themselves later-on in the year. Every year in business is a learning year and patience along with perseverance are not lost on this seasonal, creative business owner!
On the flip-side my 2016 calendar is already nearly full (I may only take on another 2 to 3 weddings in fact) and I'm already buzzing with excitement to think about all the designs I'll create in the upcoming season. It's truly an honor to be chosen to play a part in a couple's wedding day. Thanks to everyone who chooses to trust me with your vision!
I'll be back at it with our first wedding of 2016 coming up in early January, but for those are are eager for a little break and some family-time, I wish you joy and merriment as we close out the year.
xoxo,
Alison