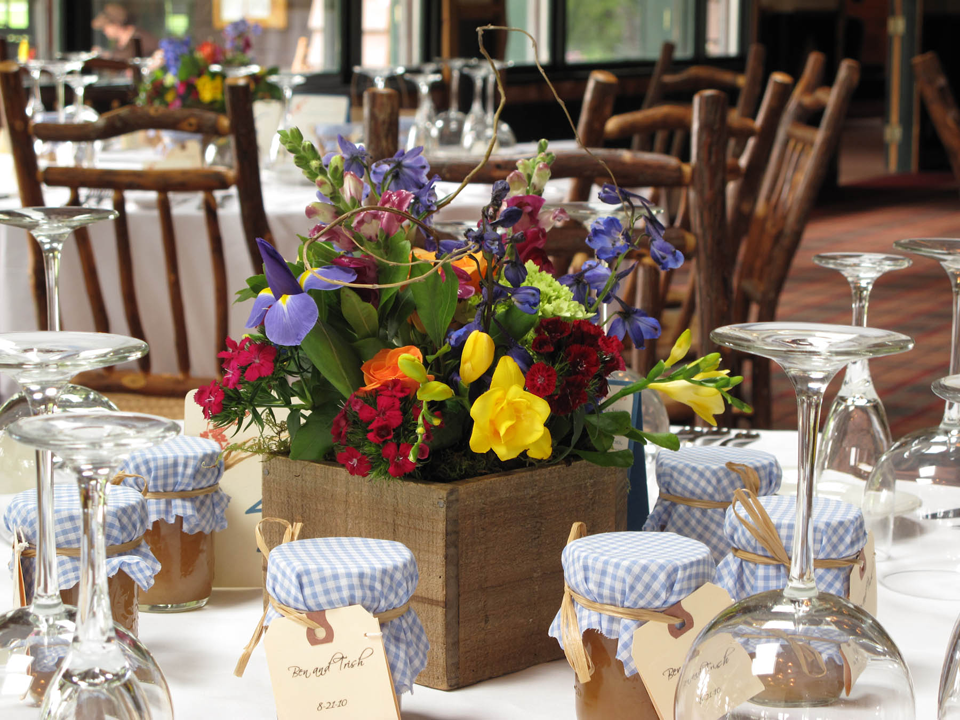 When I talk about a destination wedding it usually means the bride and groom travelled to Vermont for their nuptials, but in this case our destination was across the lake in New York.  Trish and Ben tied the knot in an outdoor ceremony at The Whiteface Club & Resort in Lake Placid over the weekend on a particularly lovely August day.  The weather was beautiful and the setting was absolutely perfect for a colorful summer wedding.
I didn't meet the bride and groom until the wedding day so most of our planning took place via e-mail, but I simply loved their bright summery style and I had been looking forward to working with their colorful blooms.  Trish was not specific about the types of flowers she wanted, but she knew she wanted an array of blooms with a local, natural feeling.  Personally, I think they had exactly the right idea for the adirondack-resort setting.
Bride's bouquet includes orange ranunculus, roses, blue delphinium, yellow lilies, magenta dianthus, yellow & hot pink freesia, green hydrangea and magenta stock with geranium foliage.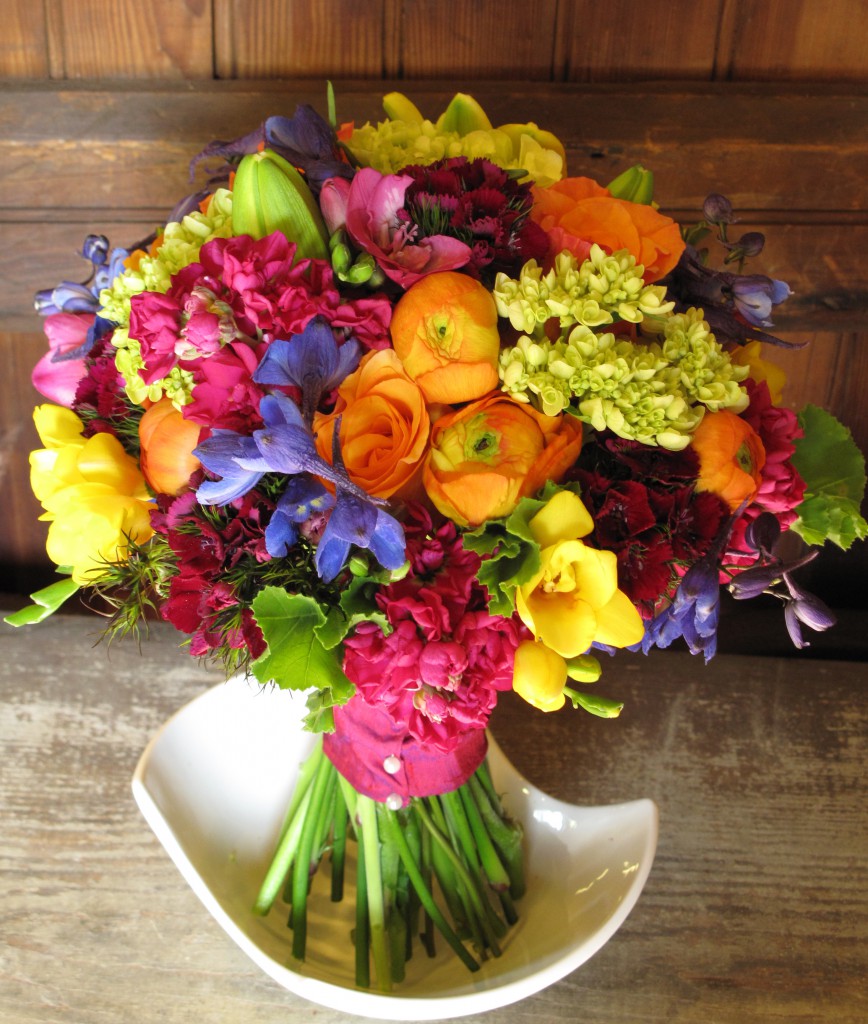 Bridesmaids' bouquets are ready for delivery in their bloom boxes.  A junior bridesmaid's bouquet & mom's clutch bouquet are also on display.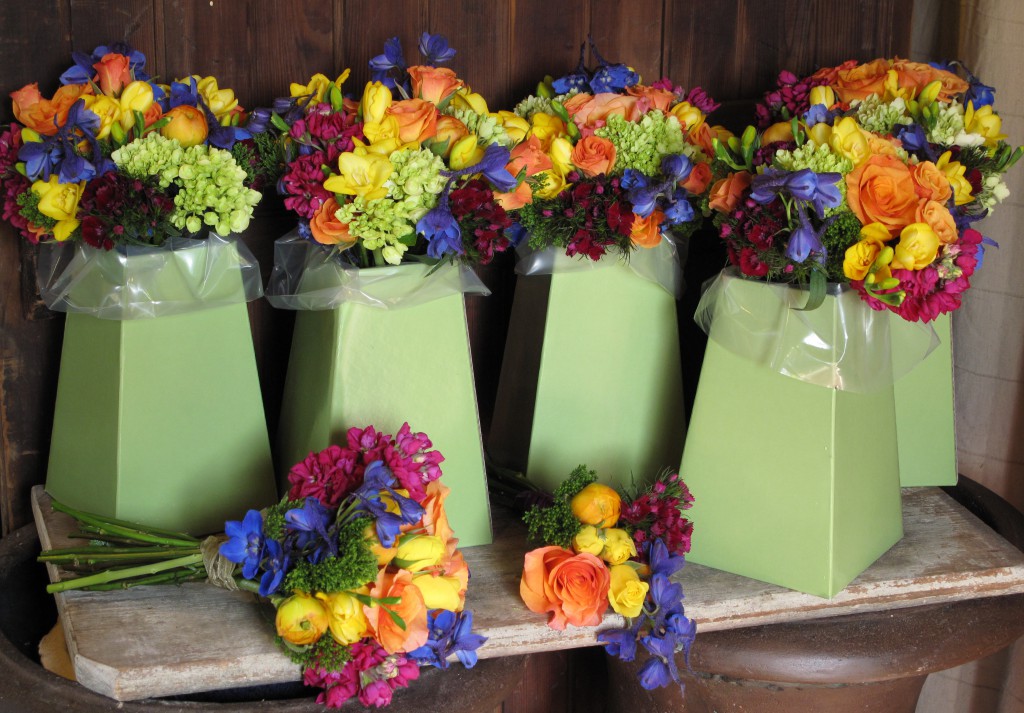 The ceremony took place right on the lake.  The backdrop was stunning.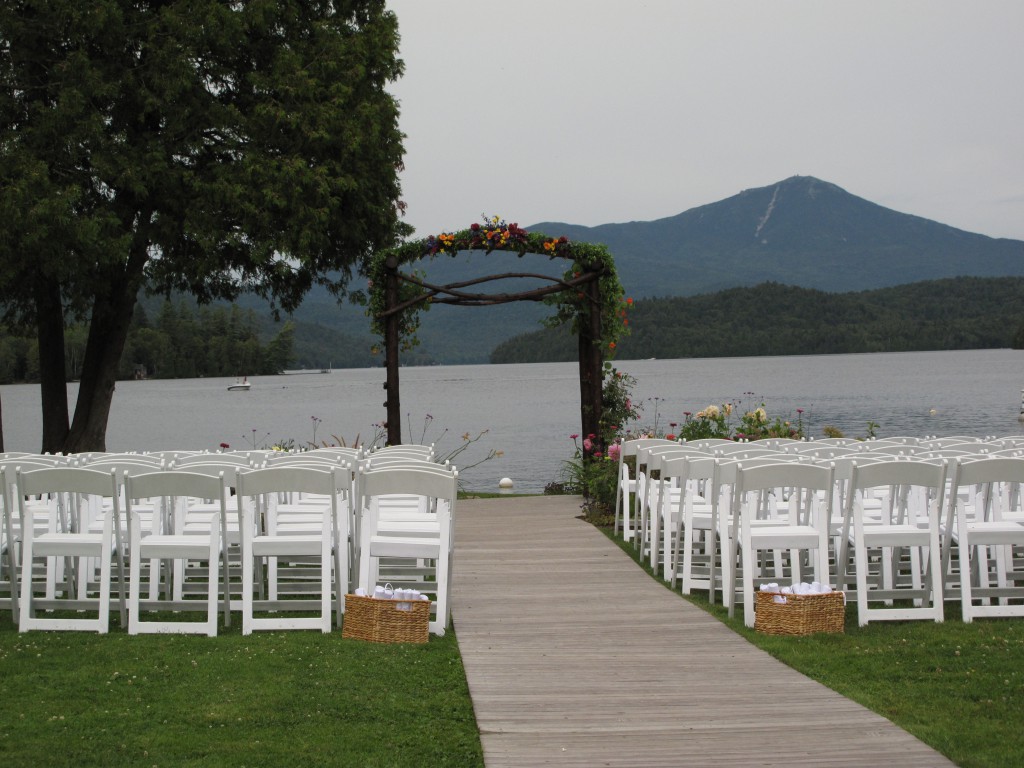 Colorful centerpieces were designed in wooden boxes for a rustic feeling.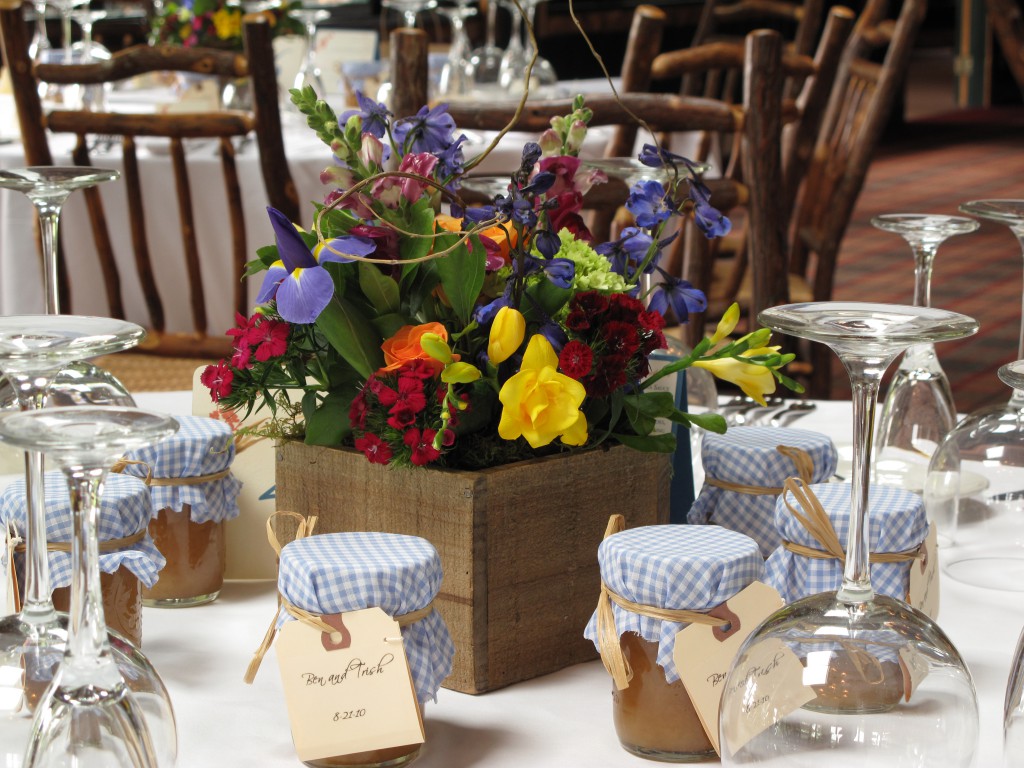 I LOVE their homemade wedding favors–Stewed apples from "Granny Stella's handwritten recipe".  The gingham is too cute and on the inside of the tag they even share the recipe!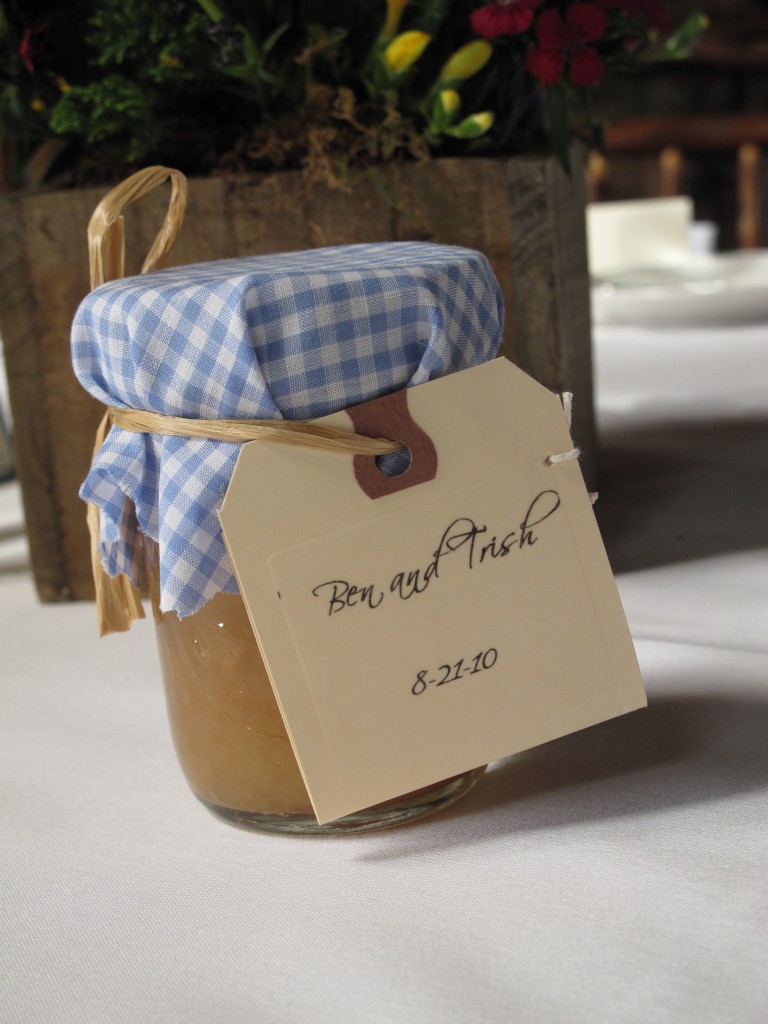 I'll admit, I enjoy placing flowers on wedding cakes.  This cake was the perfect canvas.
Kate Youlen of That's Inviting designed the stationery including table numbers, menus and seating cards that tied the whole tablescape together.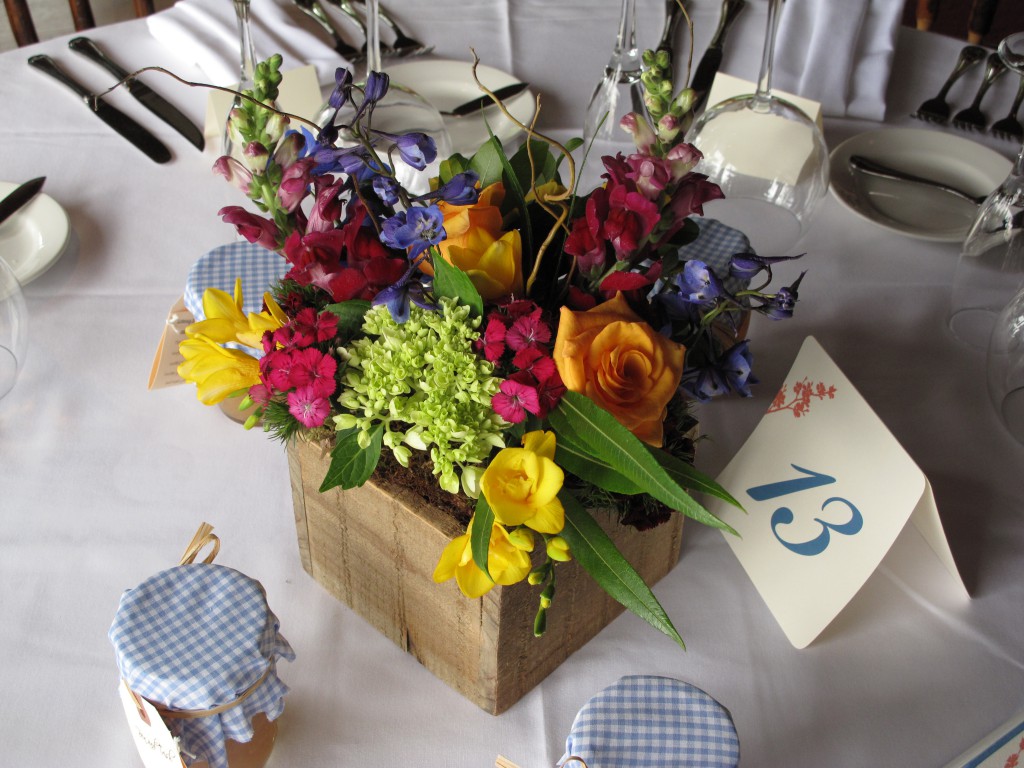 Daria and Andy Bishop were on the scene to photograph the day's events–they are especially fun to work with.  It was a beautiful drive and it was neat to see Camel's Hump from the other side of the lake (and to meet up with Daria and Andy on that side, too!).  It was our first time taking flowers on the ferry so that was kinda fun, too.
Congratulations to Ben and Trish!  You had a truly beautiful day to celebrate with your friends and family in an absolutely exquisite location!  I wish you both all the best.  And thanks for sharing some appley goodness with me!  YUMMM!!!