When a bride tells me she doesn't like lilies I think she is usually talking about daylilies.  I personally like lilies, but I understand why the commonality and abundance of the daylily variety can seem boring to some.  As their name suggests the blooms of the daylily only last for one day, but they produce lots and lots of flowers.  These are a few lovely lilies I grow in my Vermont garden and they make my July a little brighter.
Here is one of my red lilies that I was particularly happy to see this year because my husband accidentally mowed them down this spring.  I was kinda mad, but all is well that flowers well!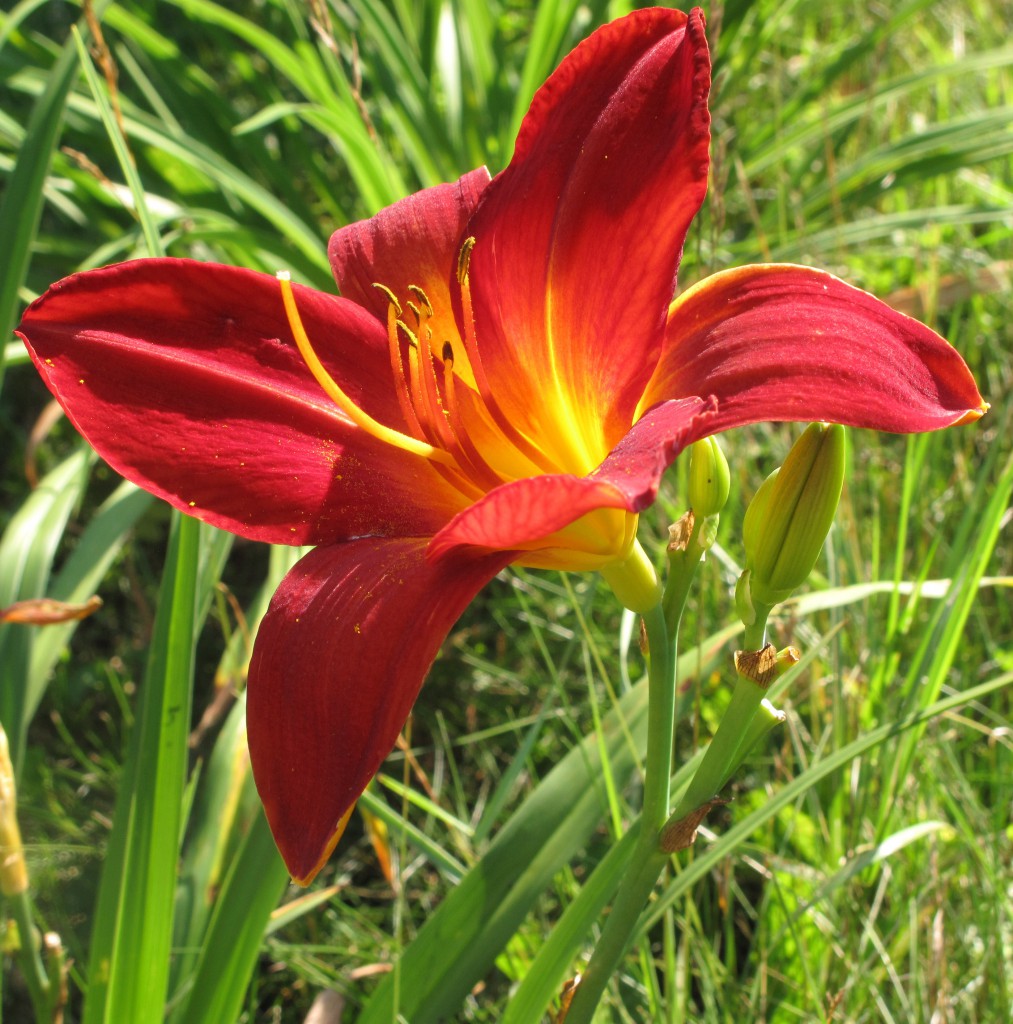 These yellow beauts are a double variety which means they have twice as many petals.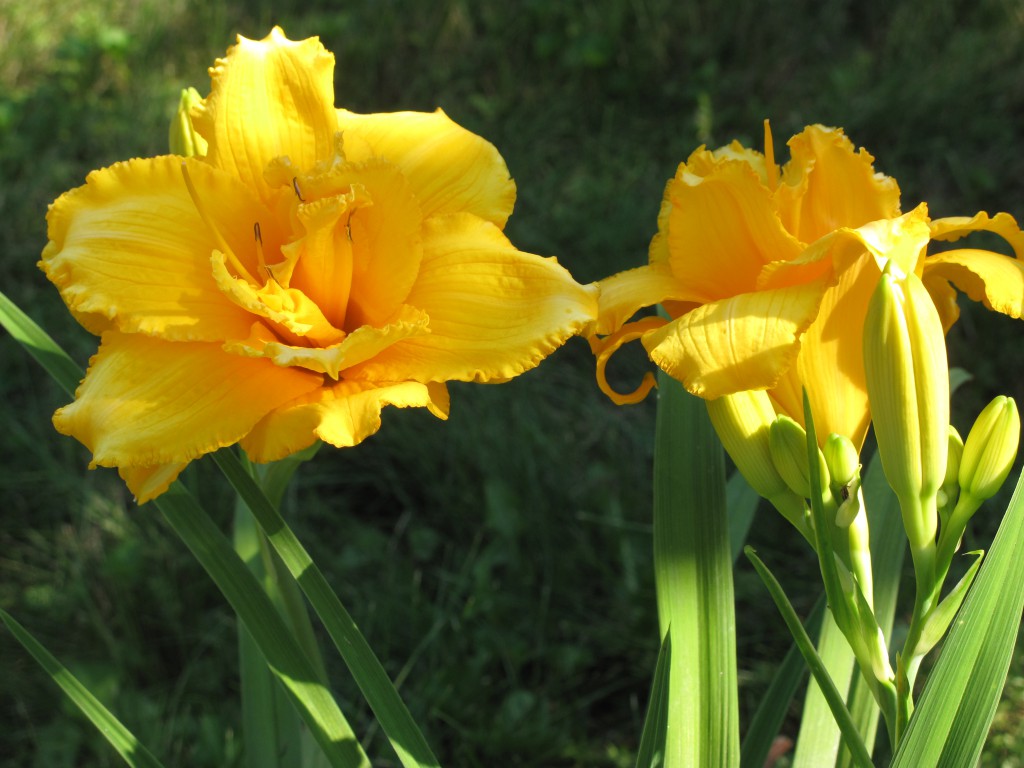 These burgundy-magenta daylilies are some of my absolute favorites.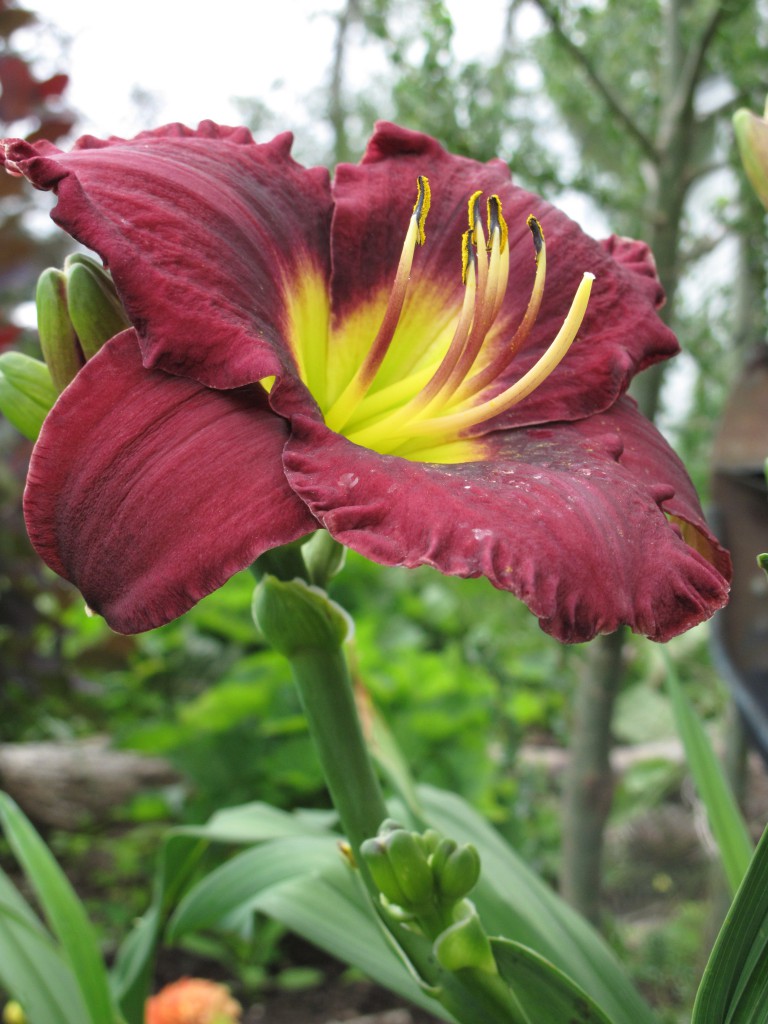 The 'Canada lilies' below are not a daylily, but they are so interesting I couldn't leave them out.  Pendulous blooms turn down and the stems are about as tall as I am (they're over 5'5″).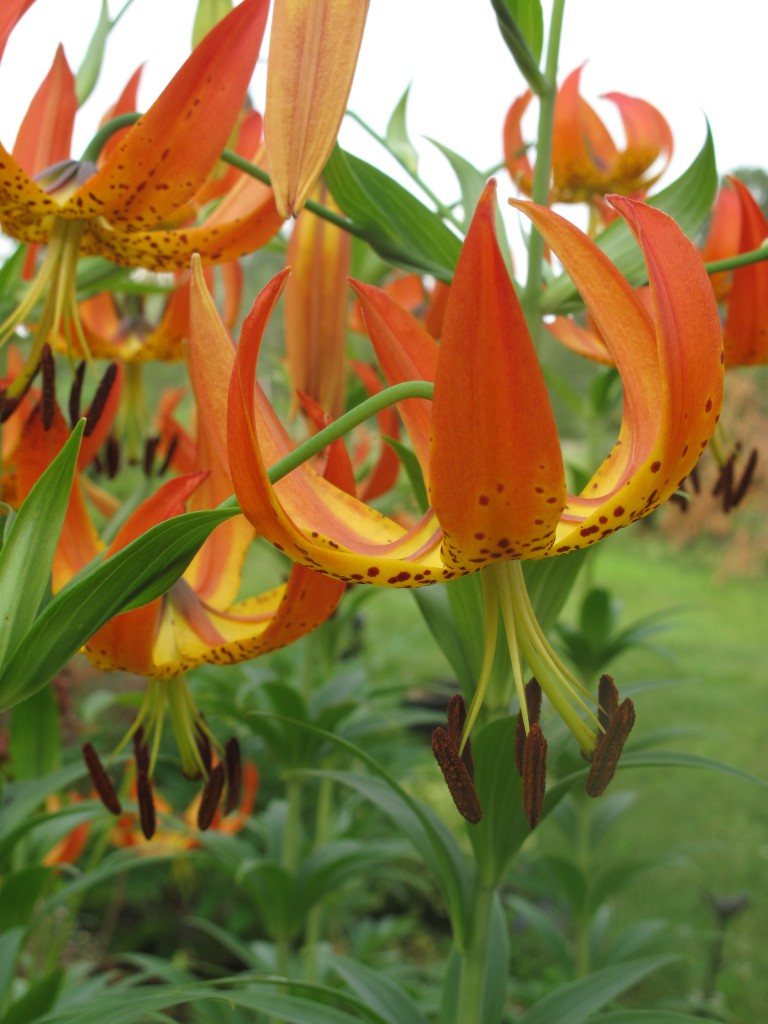 Florists don't use daylilies.  Instead we use Asiatic lilies which have no fragrance or Oriental lilies (these are your Stargazer or Casablanca (white) very fragrant lilies).  They are different in their stem & leaf structure, the longevity of their blooms and the shape of the petals.  If you are a lily "hater" I hope you'll consider giving them another look!