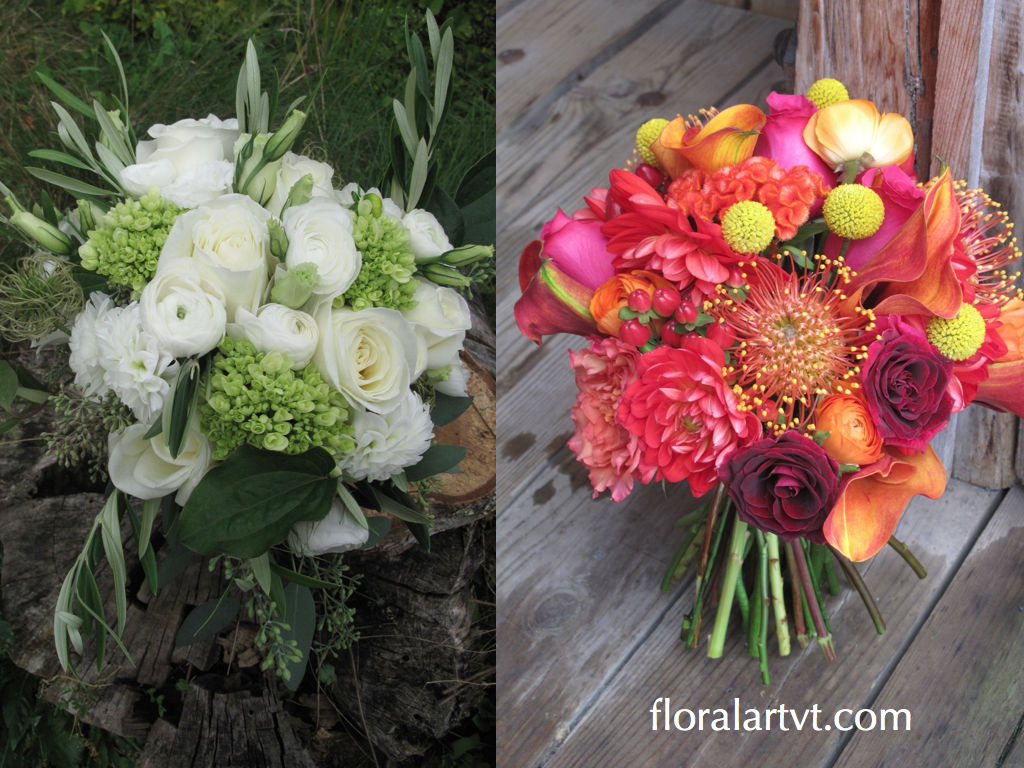 Will you wear white on your wedding day? Or will it be ivory? Or champagne?
No matter what you wear you'll have an important decision to make; should you carry white flowers or colored blooms?
For some this is an obvious decision, but for others the choice to carry a white or colorful bouquet is not so cut and dried.
The questions to ask yourself are: Am I drawn to a classic white bridal bouquet or do I need a punch of color?
For an all white palette you may choose to add some greens or gray foliage such as dusty miller. Adding texture is my favorite way to keep a white bouquet from feeling too flat.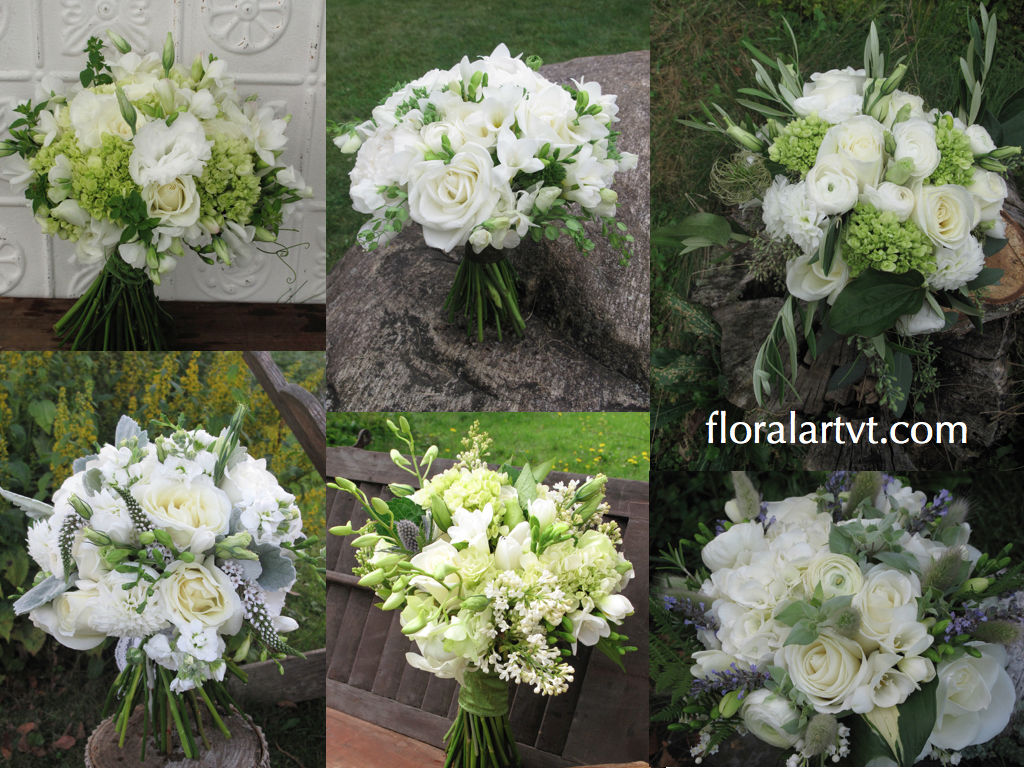 If you want color then you've got two ways you can go from here…you can go for all color OR simply add a few colored blooms to a white bouquet in order to get the best of both worlds.
White blooms with accents of deep, contrasting tones such as burgundy & purple or more blush, pale tones like peach & pink can give you that happy medium between traditional and colorful.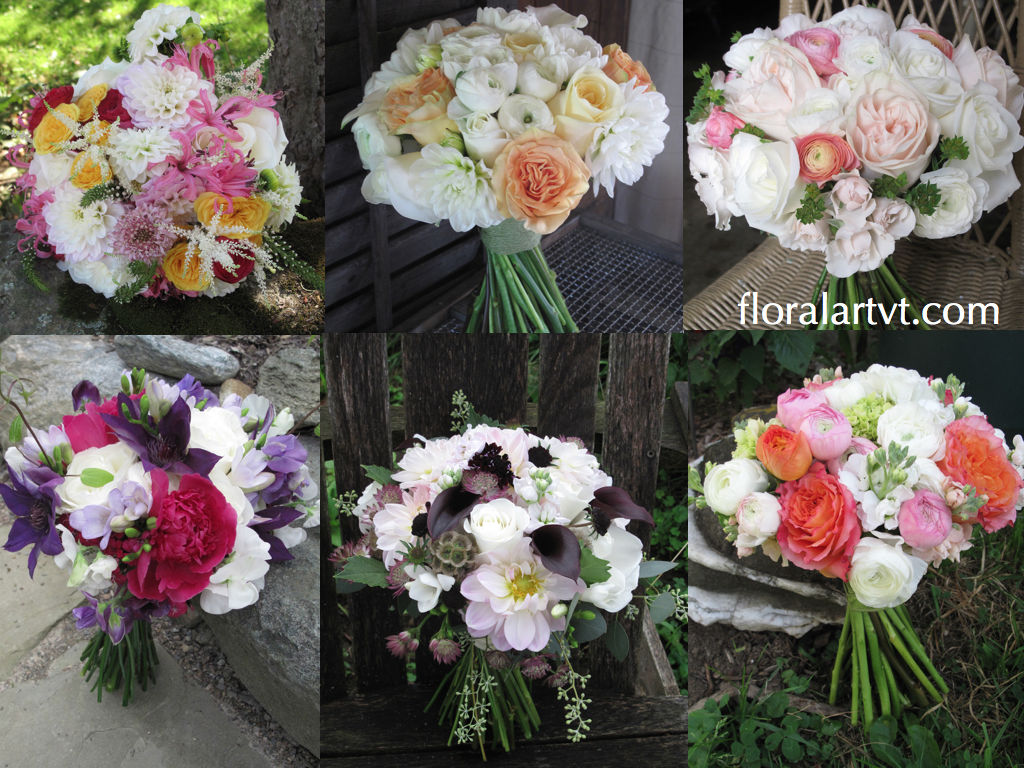 If color is what you crave then pick a palette and go for it! Don't be afraid of color.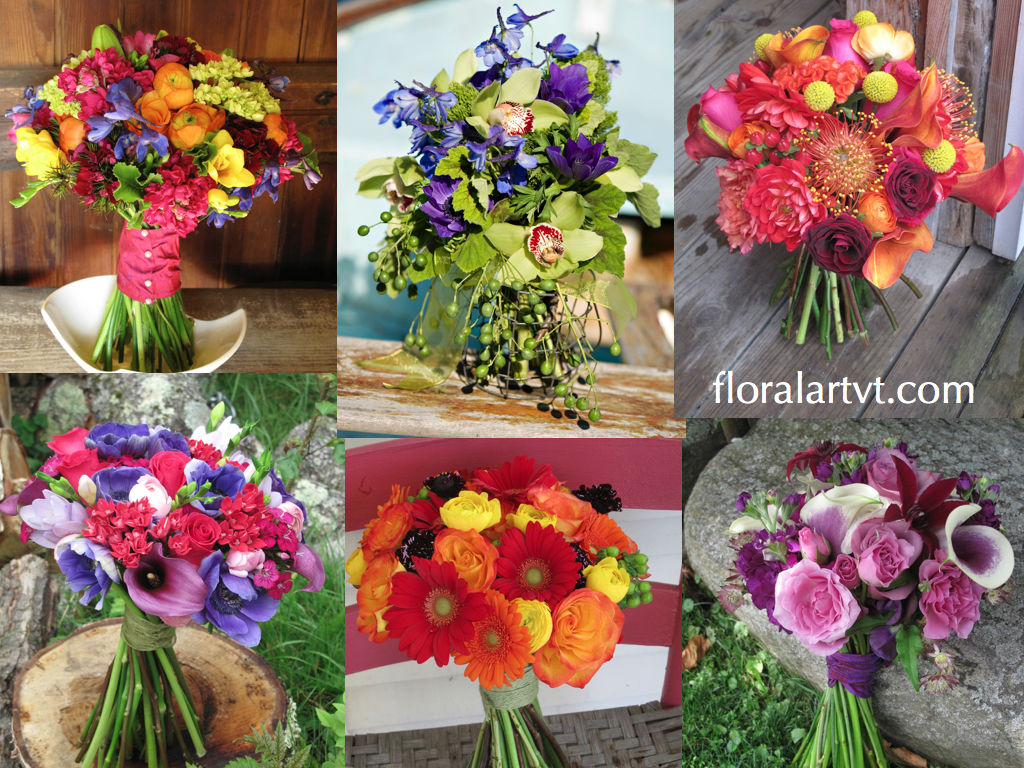 After considering the style of your dress the choice is yours. I'm always happy to advise if you're feeling unsure of what direction is best for you.
Whatever you do just make it's uniquely you!