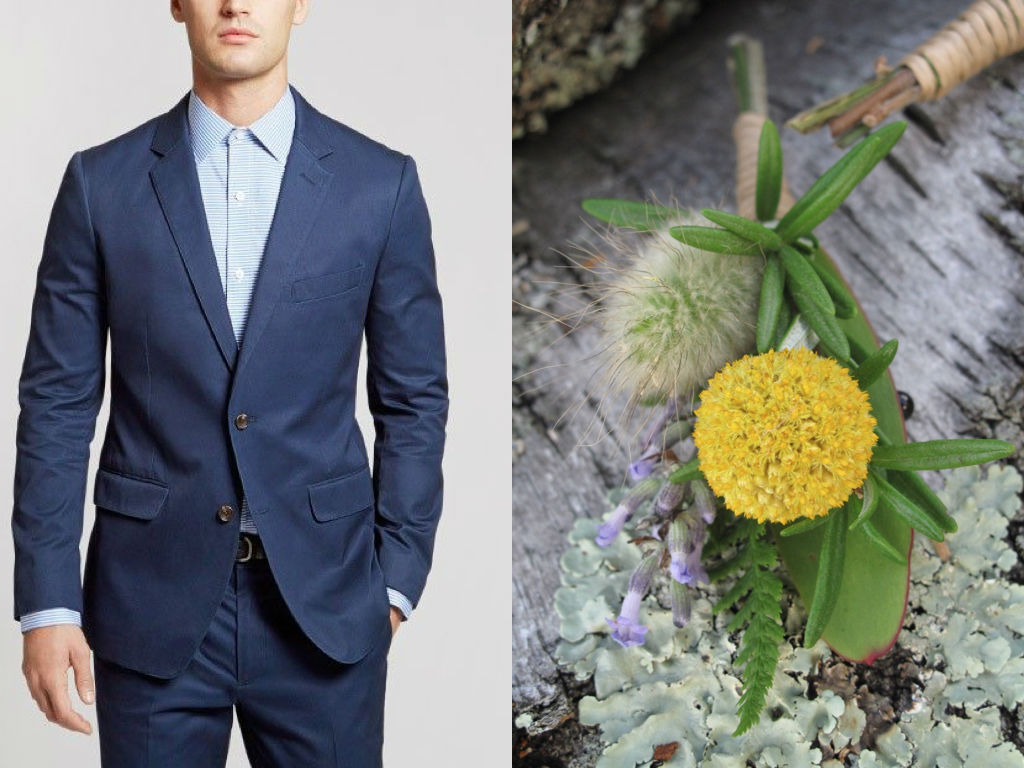 As a designer in the wedding industry I live in a world where the words "swoon" and "bride" are used every day.
I usually avoid swooning, but I cannot escape the reality that my words are very much directed to the bride.
This comes to light when talking to an engaged couple with a groom who's actively involved in planning or when my couple doesn't include a bride at all.
So today I'm talking to the guys; the grooms, groomsmen & guests…any guy who's about to attend a wedding. It's officially time to get suited up and bout'ed up…as in boutonniere.
Oftentimes the men's attire is treated with a lower priority than bridesmaid dresses, but they should be considered early on with color palette choices. The suits are part of the overall style.
Vermont couples tend to forego a formal tuxedo, but gray and navy suits are perennial classics that'll never go out of style or look out of place. This makes them the perfect option for an outdoor wedding by the lake or a reception in a rustic, barn setting.
A good summer suit is an investment for future formal affairs as well. Every man needs one. Choose something practical and versatile.
When we're talking about bouts the best bet is to go for something that either complements the bride's bouquet or infuses a bit of the groom's personal style. Spray roses, billy balls, callas, orchids & foliage can work in a range of colors and seasons.
Seeded eucalyptus, berries, grasses & pods add a special touch with texture.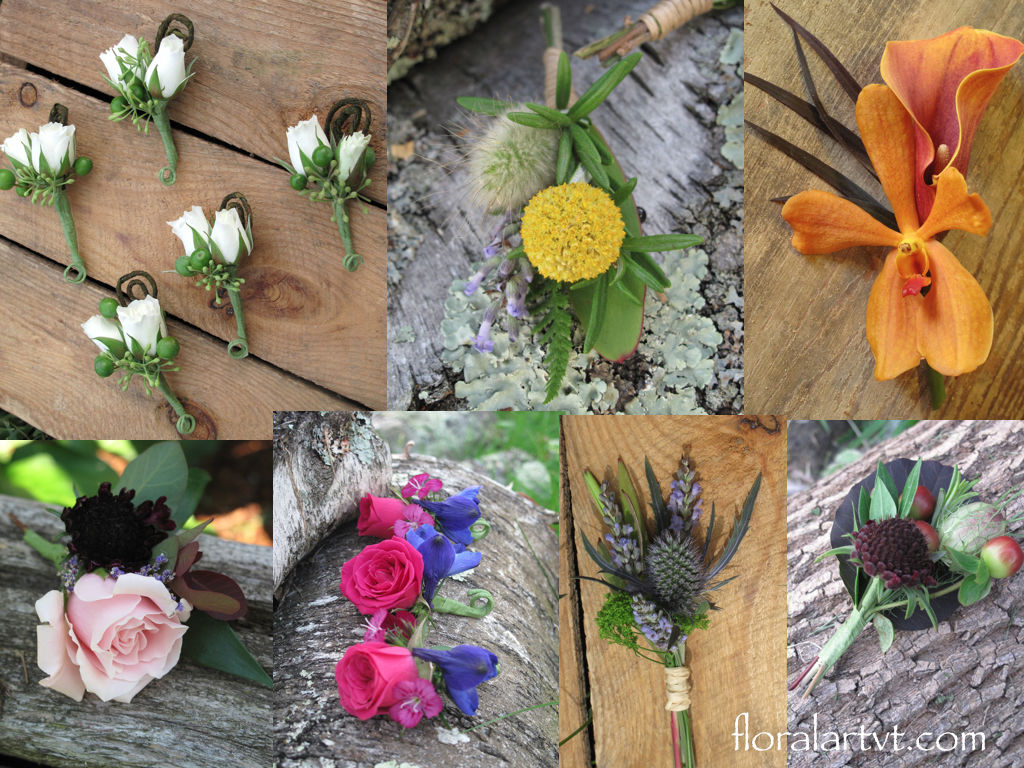 Not sure where to start when it comes to suits? Bonobos has stylish options and their ties & pocket squares offer some great color choices if you're looking for something to "go with" a bridesmaid's dress without being too matchy. A great tie and pocket square can bring a look together if the men are all wearing different suits.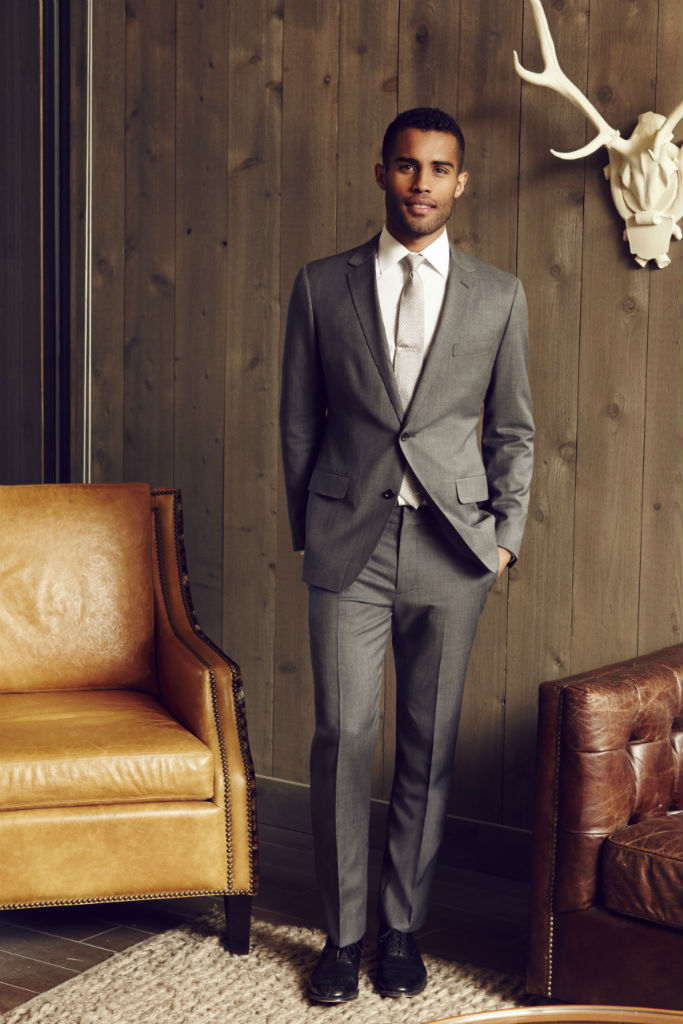 I often say that my husband's suit was the best investment we made for our wedding. He has worn it quite a few times over the past 11 years…let's just say a few times more than I've worn my wedding dress.
If you're engaged it's officially time to get bout'ed and suited!
Read my quick tips on how to wear a boutonniere here.