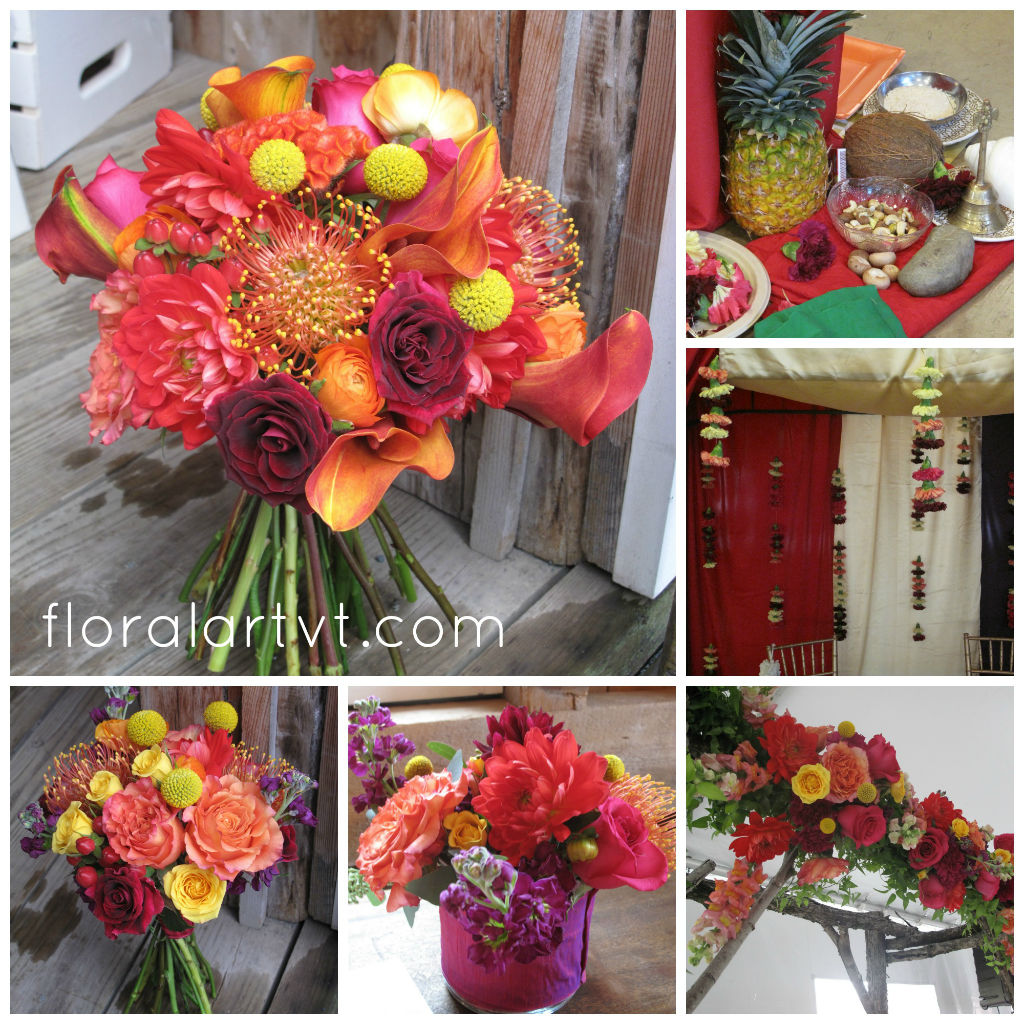 Color. There are few things more exciting about working with flowers than the array of colors we see.
While white will always be a classic floral choice in weddings, once fall comes around in Vermont the vibrant tones are a refreshing and welcome change.
When I finally got the chance to work on an Indian wedding this October at The Lang Barn in Essex (just a few minutes from my house!) I could not have been more excited.
You'll see pin-cushion protea, celosia, dahlias, callas, roses in reds, oranges and raspberry pinks, ranunculus, berries and the super fun yellow "billy balls" for a pop.
My team and I made carnation garlands for the Indian ceremony and Friday night and then I set up a more "traditional" birch arbor design for the American ceremony on Saturday. The theme was bold blooms with an Indian feeling throughout the weekend.
In short, it was so much fun to work on! Have a look at how it all turned out…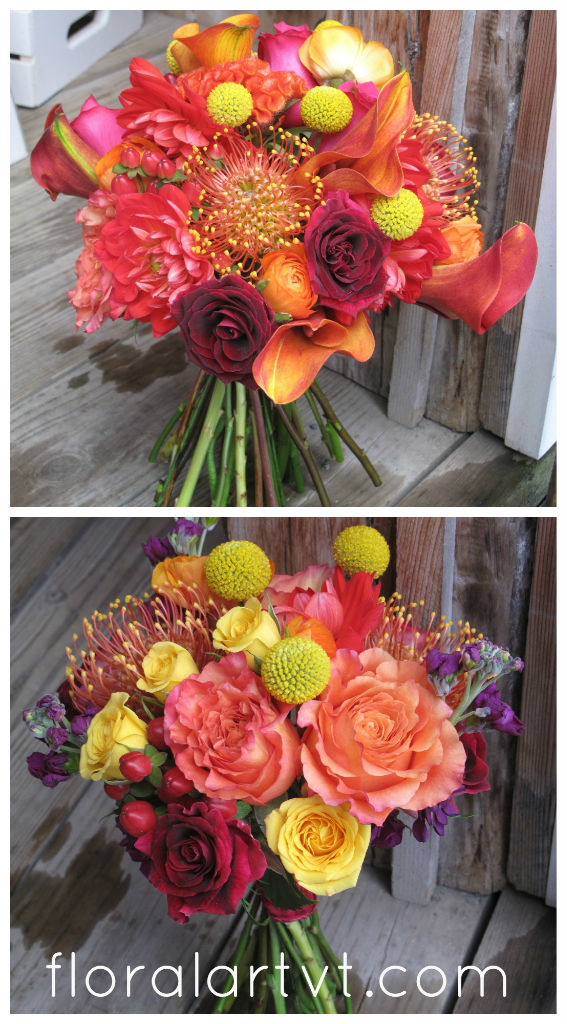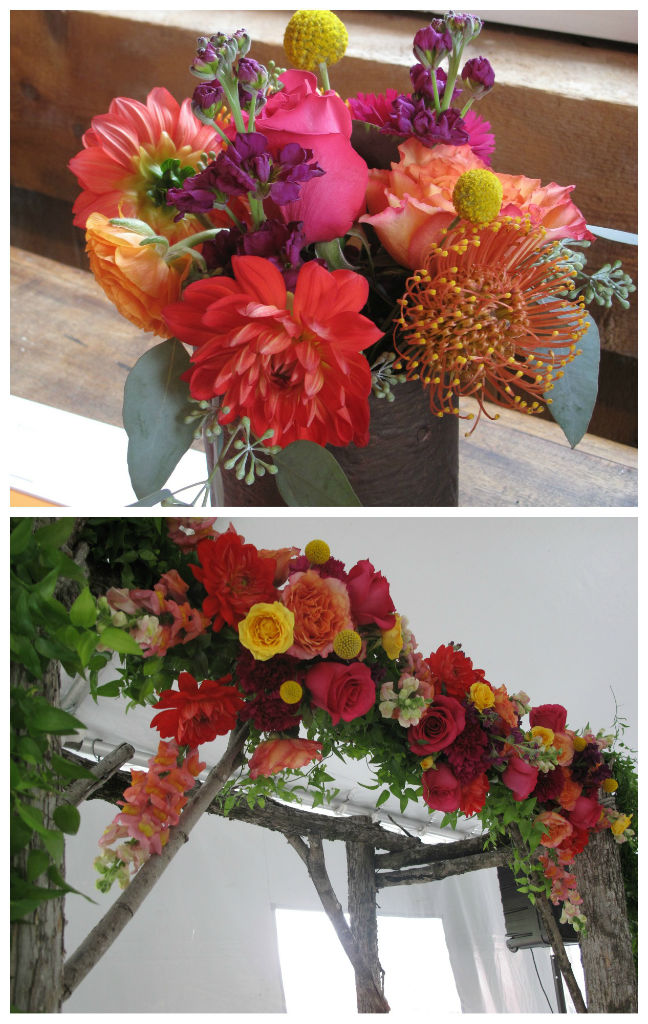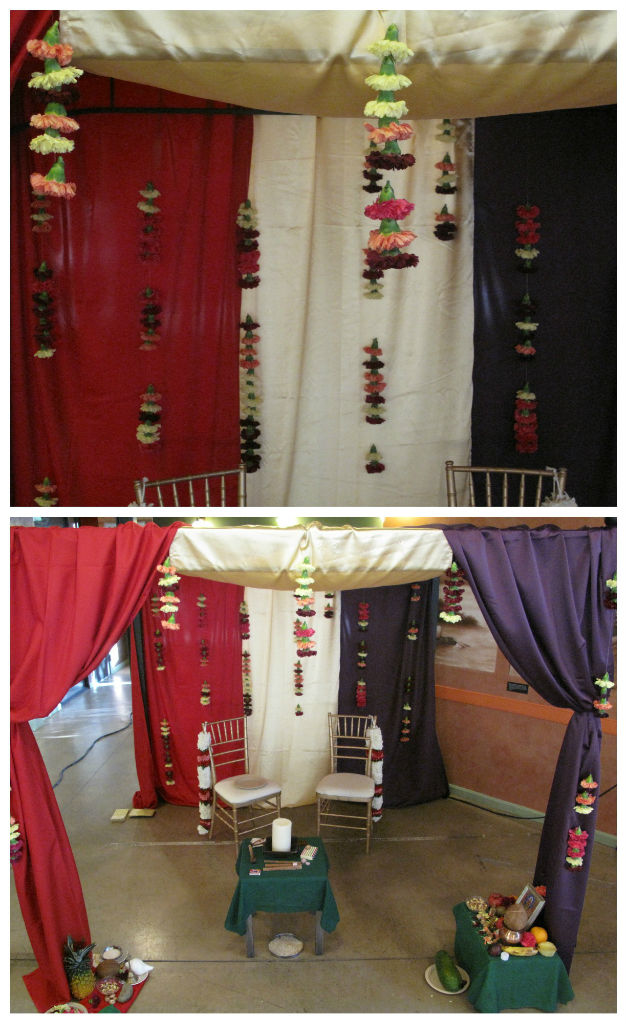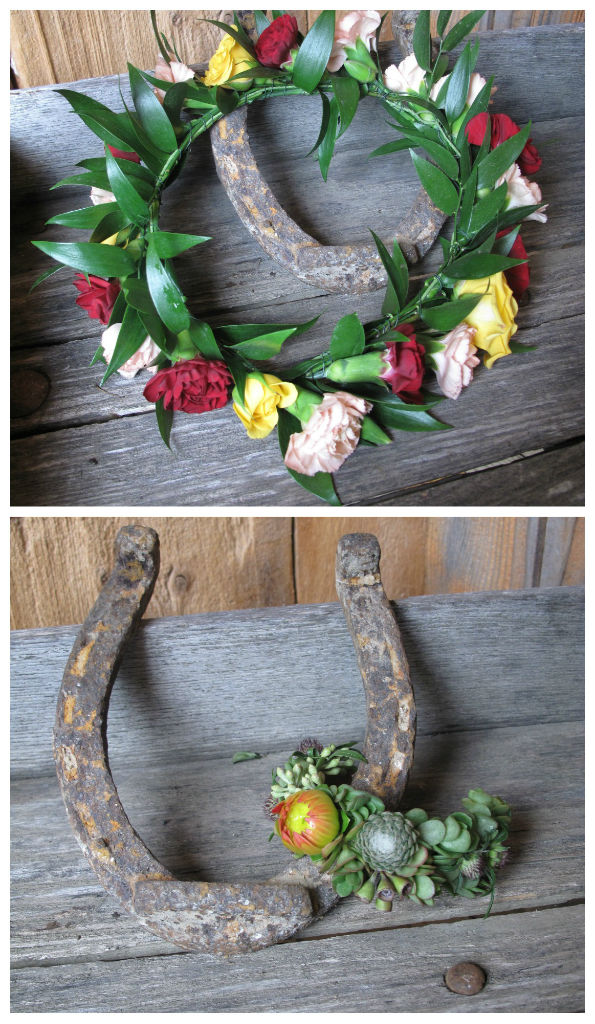 The bride and her family were incredible to work with and totally allowed me to run with the general ideas we spoke about over the summer. There is no better feeling than when something so fun and unique lands in a designer's lap! Congratulations to Kate & Abi!
From the bride:
"I really did not know much about flowers for weddings, and Alison was so patient and kind in helping me to understand what would work best for both of our events (she helped not only with our big ceremony and reception, but also with floral arrangements and custom garlands for our Hindu ceremony).  Meeting Alison prior to the wedding was a fantastic experience- she was friendly, kind, and enthusiastic and offered so many fantastic ideas.
I knew her work would be amazing, but I was simply blown away by how she was able to interpret my many pictures and ideas into a cohesive look that was unique, beautiful, colorful and more than I could ever have hoped for!  Her talent is amazing and she was incredibly thoughtful in incorporating even little details I had mentioned in passing..  All of the pieces for the bridal party were stunning, the arbor was gorgeous, and the centerpieces looked just incredible.  The best part of the day was seeing Alison before the wedding ceremony- I was all dressed and nervous, and she presented me with my bouquet, told me how to hold it so I looked good in photos, and made me feel incredibly confident before walking down the aisle. She really went so above and beyond the role of florist- her kindness and positive spirit really helped me on my big day!
I will always be forever grateful to Alison for all of her beautiful work and kind attention at both of my wedding events and will always be beyond impressed with her talent and design.  She was a joy to work with and I am so thankful that she made my wedding events so spectacular!" -Kate & Abi