For a beautiful summer wedding in Vermont, The Barn at Boyden Farm is one sweet spot. This fabulous shot by Jaclyn Schmitz really paints a beautiful picture!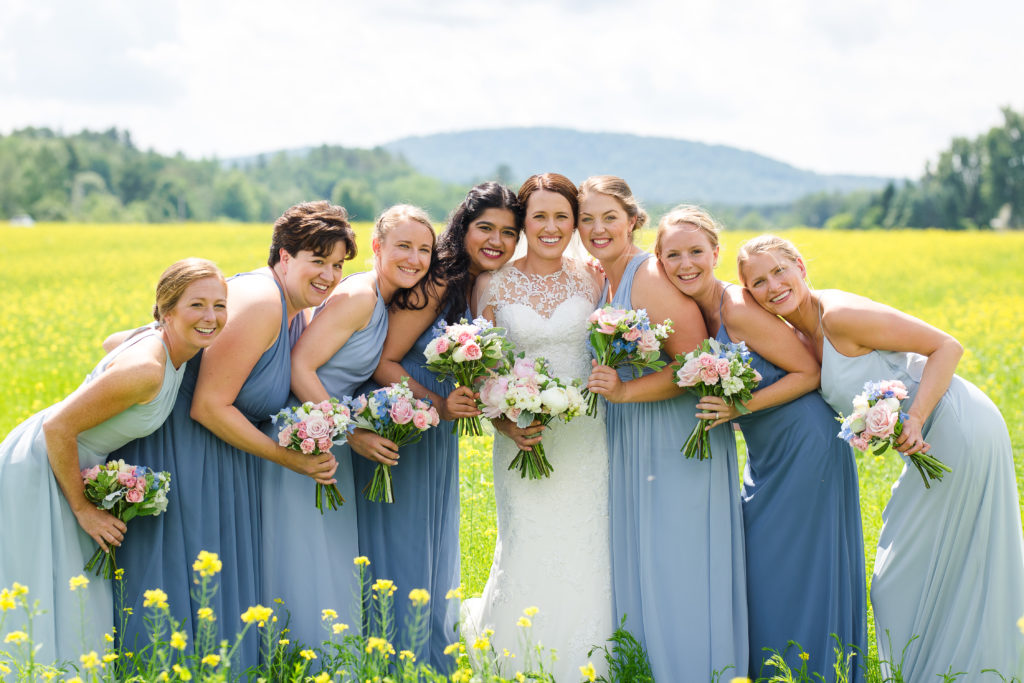 With all that goes into planning a wedding, I think flowers should be the fun part. This is where we create the ambiance, the style, the color palette, the decor for the day!
The flowers for Sophie and Will's wedding were soft, seasonal and included a mix of pinks, whites, green and blues including peonies, ranunculus, roses, jasmine vine, mock orange, delphinium and fresh mint from my garden.
(Photos below shot by me.)
The seasonal touches of peonies, jasmine, mock orange and fresh mint each brought a bit of fragrance to the mix. And adding greener to the post and beams of the barn brought another layer of color and texture into the space.
It truly was a beautiful day and it was a pleasure to work with Sophie to create these designs!
Want to talk about creating something custom for your wedding day? Click here to work with me.
Tell Me About Your Vermont Wedding!