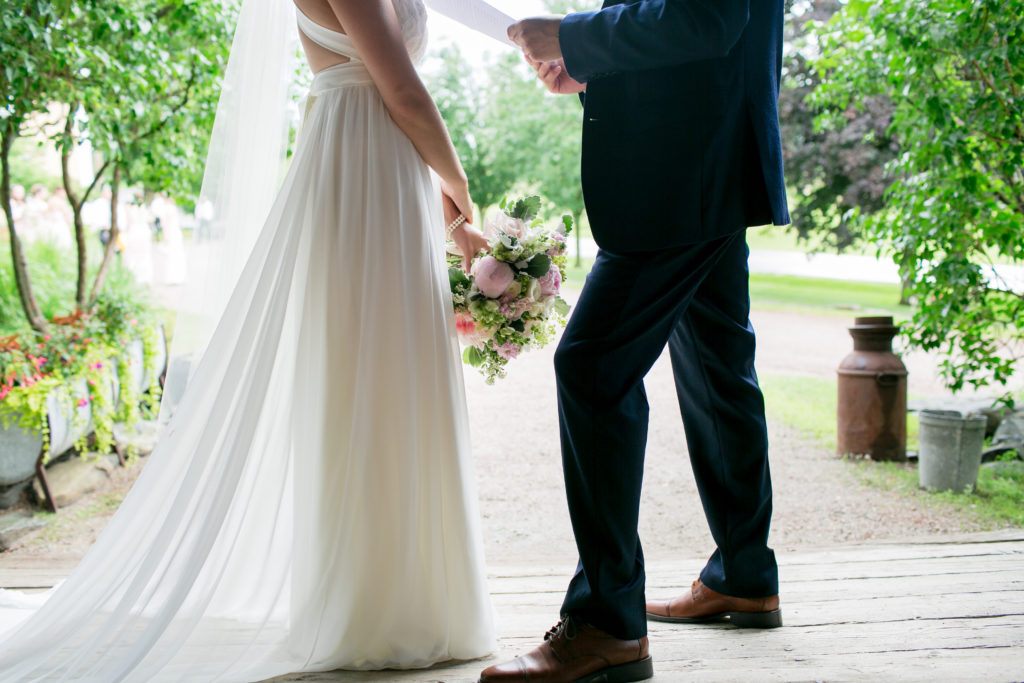 I've been designing wedding flowers for almost half of my life and in that time I've seen a lot of beautiful wedding photos, but the photos from Lauren and Thomas's wedding at The Round Barn this July are easily among my favorites of all time. We had a rainy day this first Saturday in July and the work by Magnolia Photographie is simply stunning.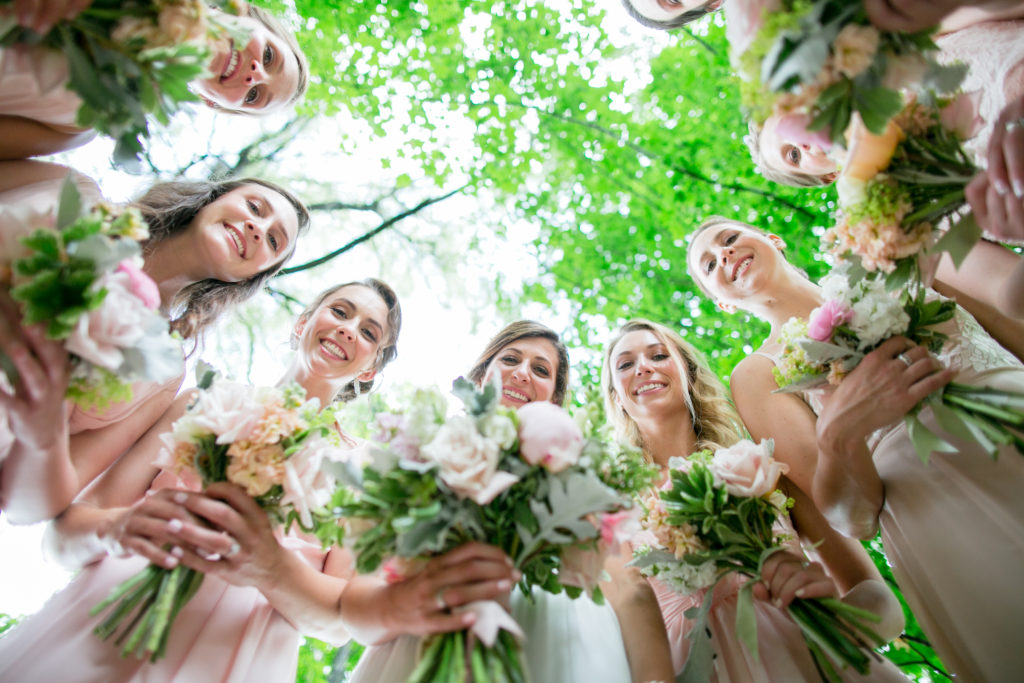 I met with Lauren and her family to finalize our floral plan and other than the color palette and the overall "soft, romantic" vibe that Lauren was going for, she put a lot of trust in me to handle the flower choices and designs. If you like pink and fluffy and gardeny, this is for you!
Flowers featured here include peonies, roses, stock, ranunculus, dusty miller, ladies mantle, spray roses and variegated pitt.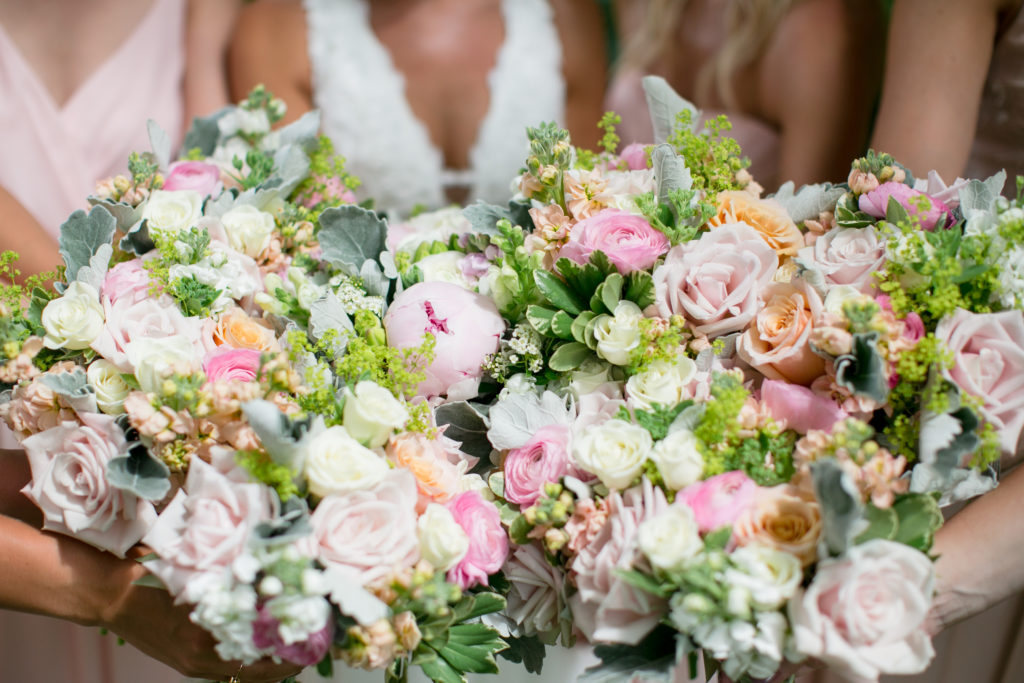 Even though it was a "rainy day" the wedding was bright and fresh! We set up our chuppah inside the Milking Parlor at the Barn. The Plan B is always important to embrace, but at the Round Barn, it's a no-brainer….you can feel the intimacy and the LOVE in their ceremony photos.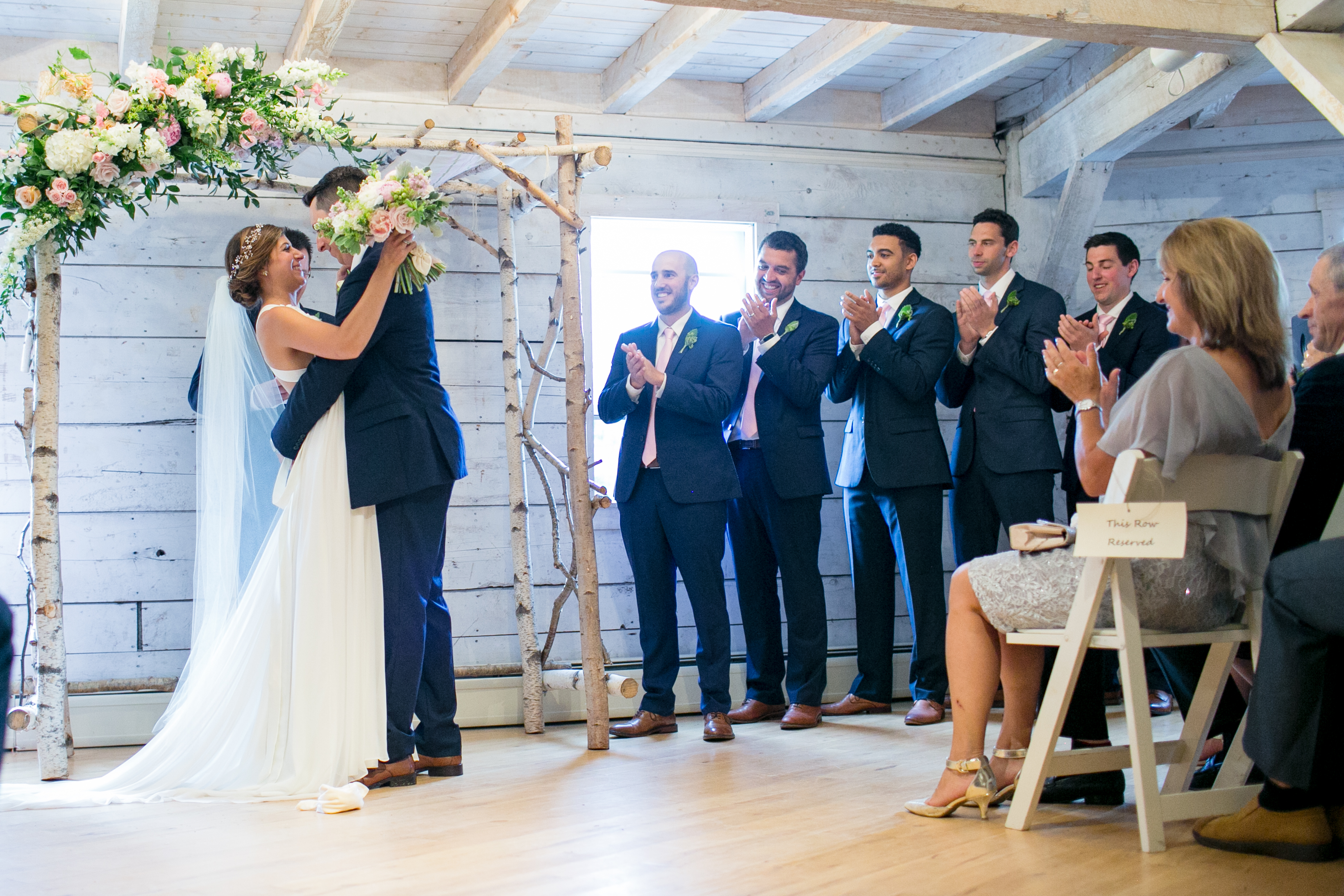 So many beautiful moments and perfect images to capture the beauty and the joy! Congratulations to Lauren and Thomas. It was a pleasure to design for you and be a part of your wedding day.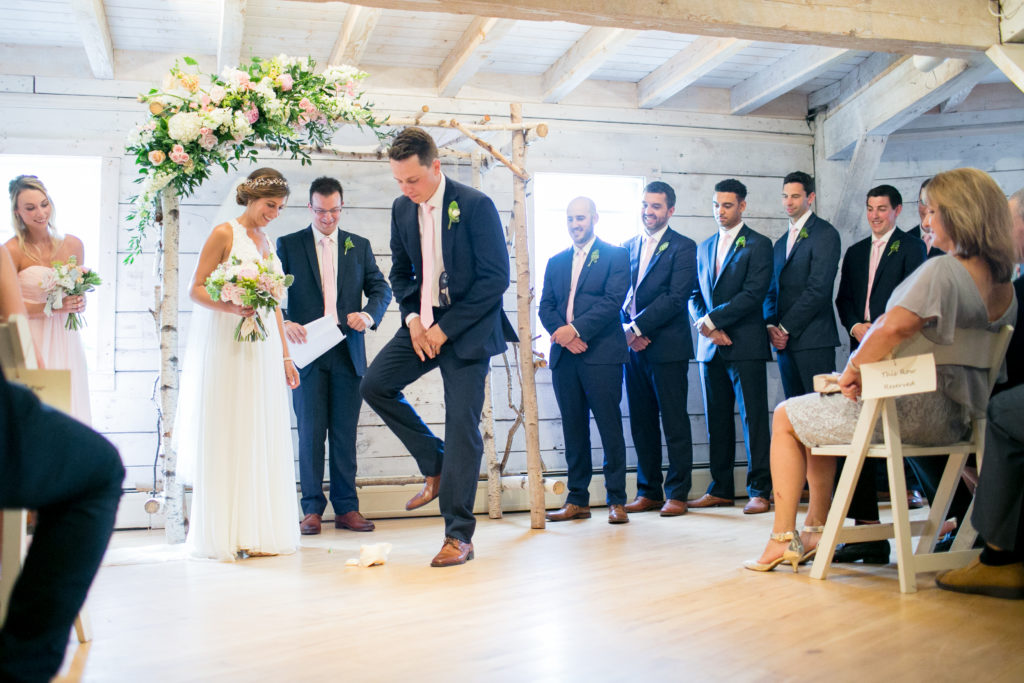 Tell Me About Your Vermont Wedding!