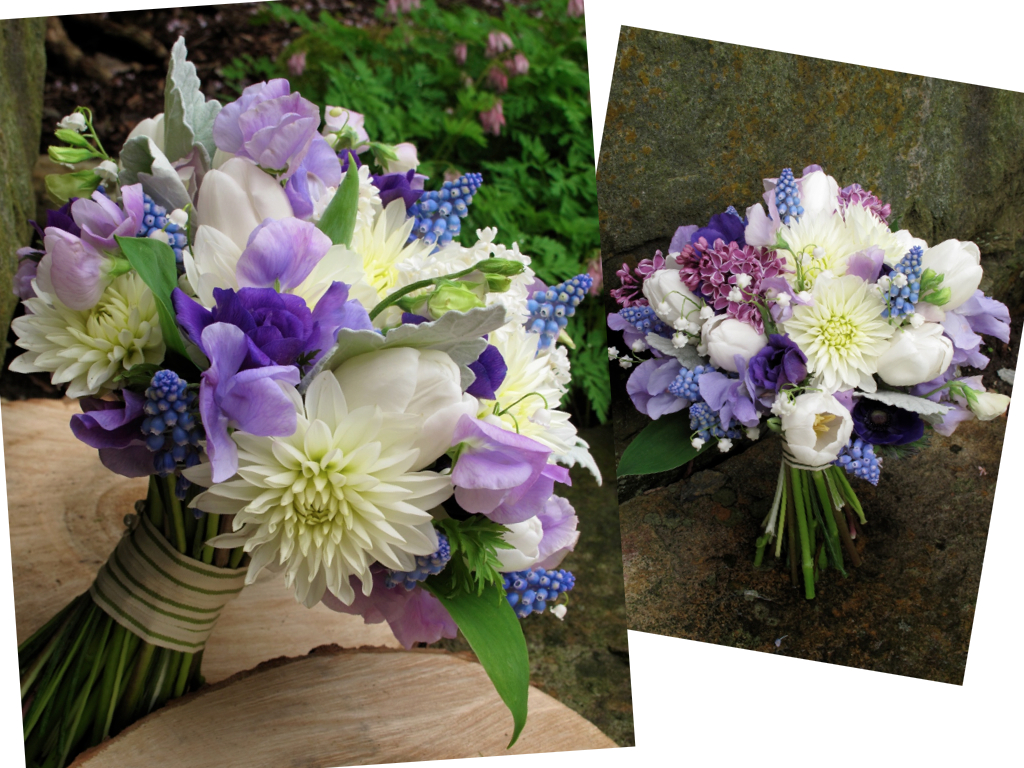 I often work with couples for 7-12 months before their wedding day, but this bride and groom started planning their wedding only 4 months ago–Kelly and Fred didn't want to waste any time once they got engaged!
They knew they wanted to get married in Vermont and since they travelled from Mississippi for their nuptials they definitely fall into the "destination wedding" category.  The distance did not stop them from having lots of personalized details that made the day extra special.
You may recall seeing these hand wrapped milk bottles a few weeks ago, but that was just the beginning of their DIY awesomeness.  There were homemade mad-libs where guests could fill-in-the-blanks with wedding advice; match sticks in lieu of seating cards with a sign that read, "We found our perfect match, now find yours"; and since the groom's last name is Olive, well, "Olive You" candy favors finished off the night.
Here is a look at the bride and attendant's bouquets.  The overall feeling was a Vermont country style and the only serious instruction I got from Kelly was NO ROSES.  Not only no roses, but nothing that even resembled a rose…like, seriously, she didn't even like ranunculus which is a floral darling of many brides!
Her bouquet included lilacs, lily of the valley, muscari, anemones, sweet peas, dahlias, tulips and dusty miller.  When I delivered her bouquet she looked at her maid of honor and said, "Remember when we used to pick this as kids?", referring to the silver foliage.  Needless to say that made me happy.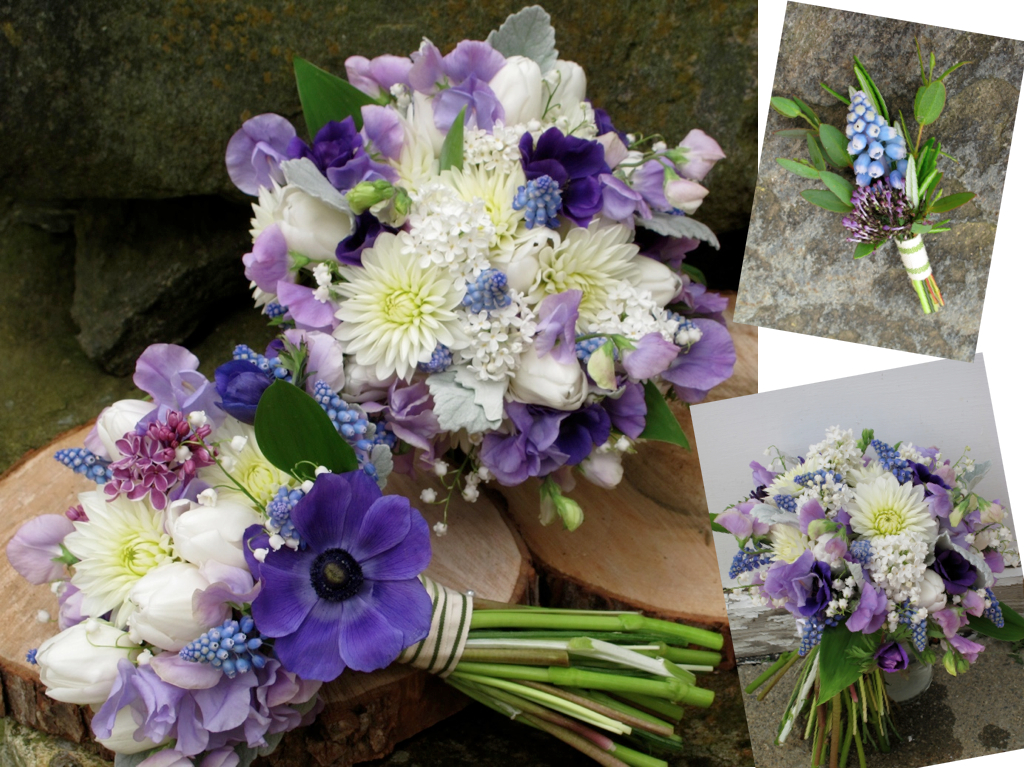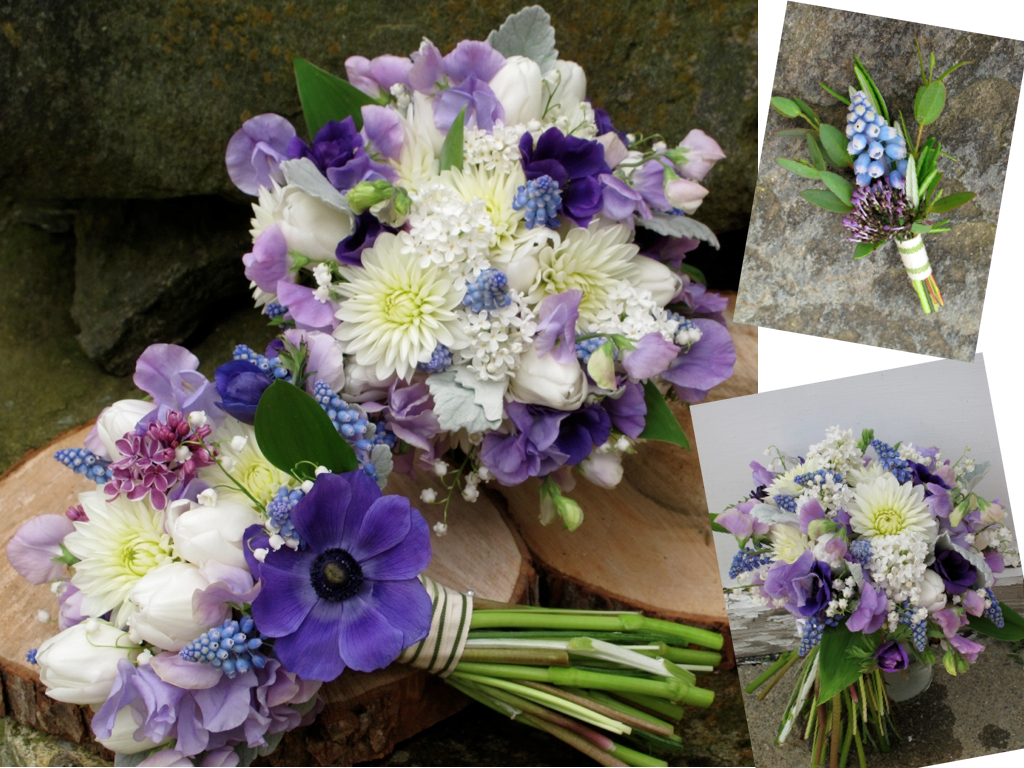 Here is another look at the bouquets.
We prepared for both an indoor and outdoor ceremony, but once the sky opened up and started dumping buckets of water on us it seemed like inside was the best decision!  Mini-sap buckets donned the table numbers (another cute idea from The MOB).  Cuisine Lucette created the lovely cakes.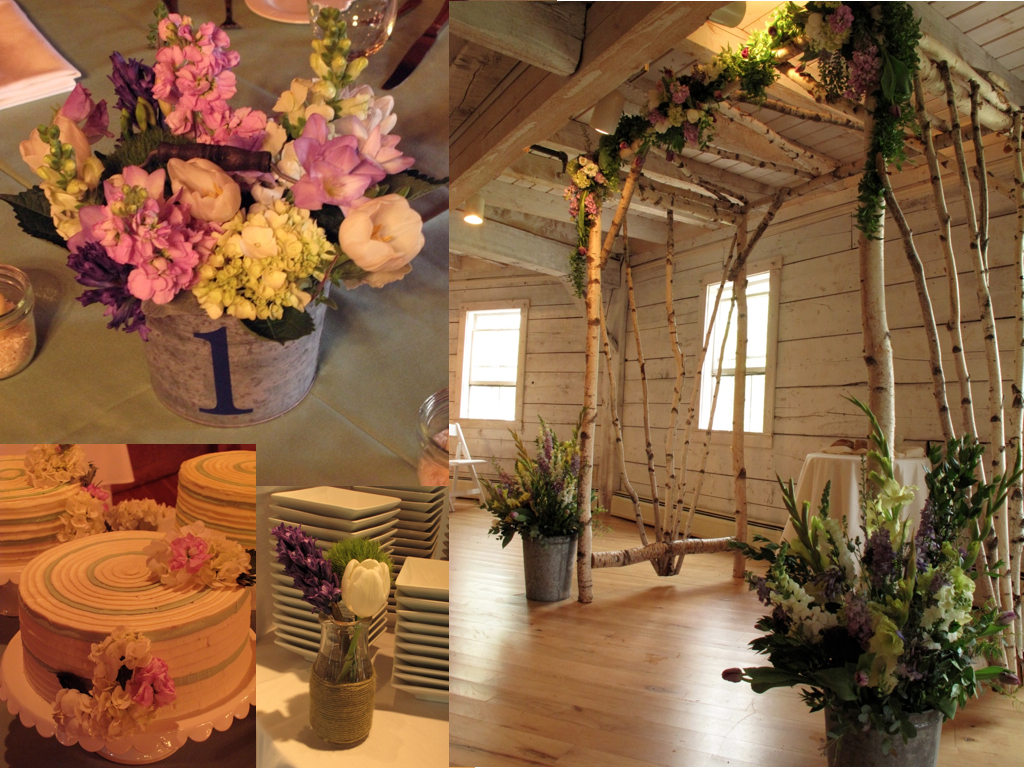 Here are those super cute favors I told you about.  We also added some mason jar and curly willow "chandeliers" to the barn.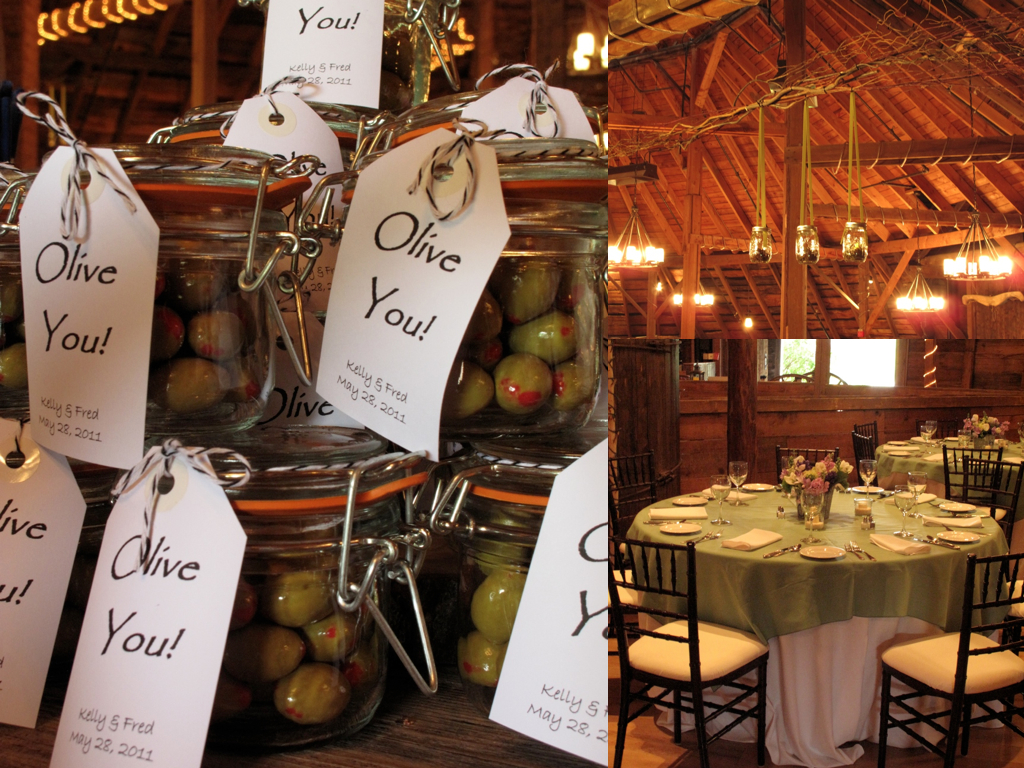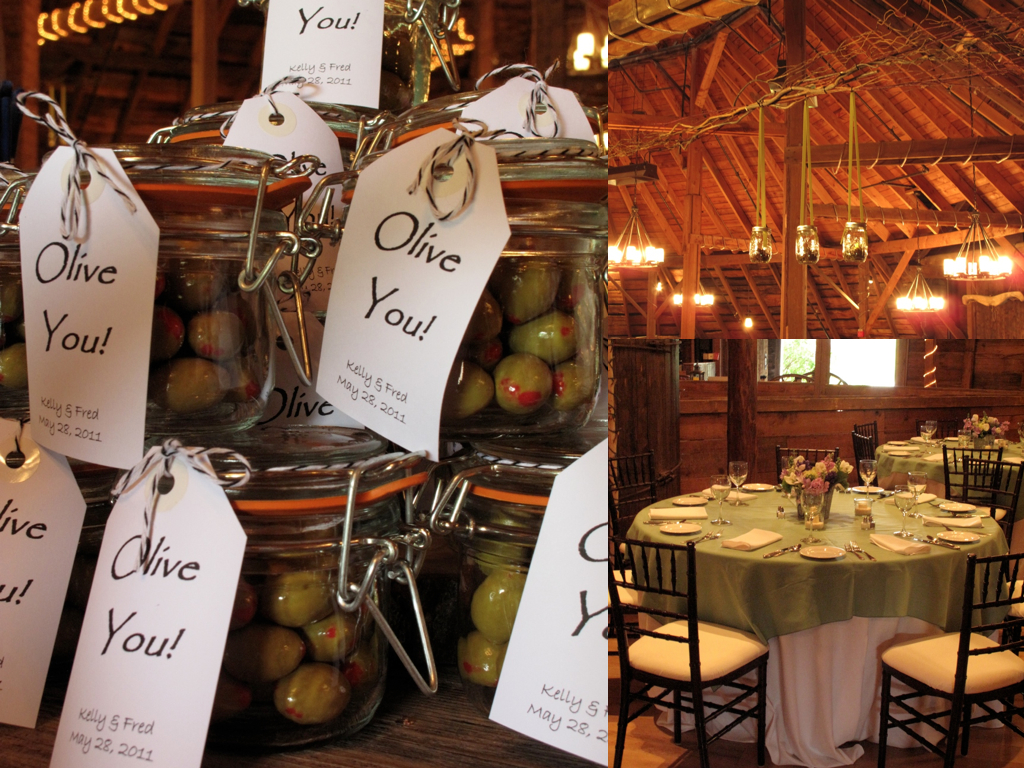 Both the bride and groom's last names start with "O" so there were a lot of O-names on the match sticks!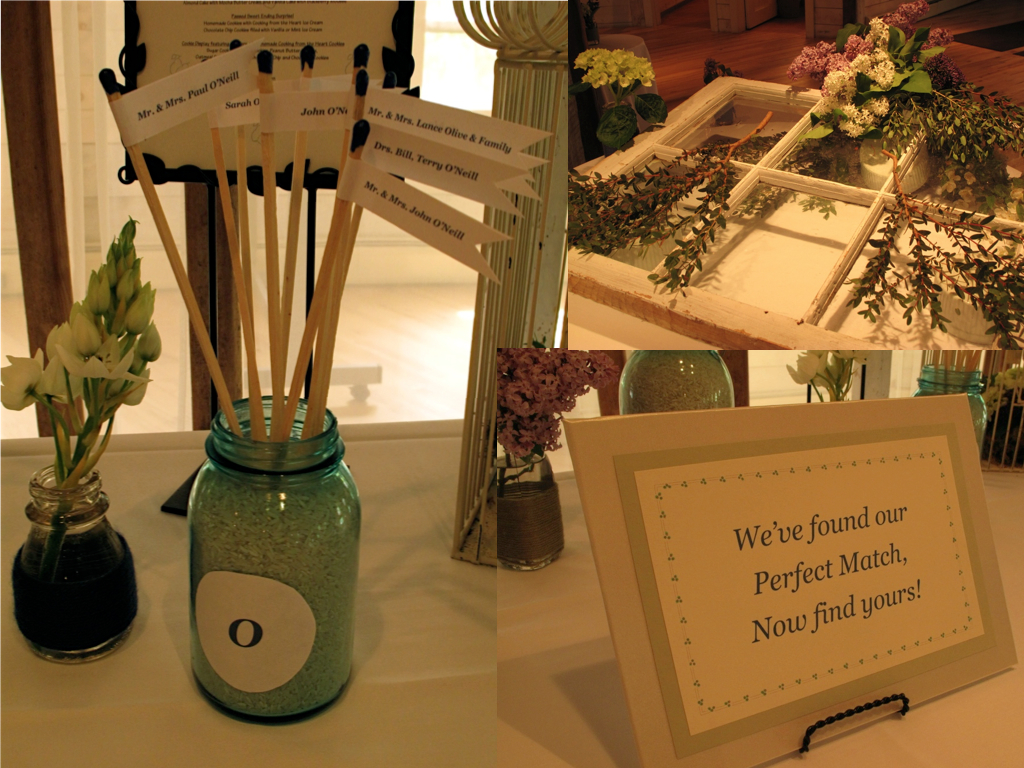 Despite the distance they travelled Kelly and Fred made The Round Barn feel like home and I am sure their guests could feel that at every turn.
Congratulations on your beautiful day!  It was a pleasure to work with Kelly and her mom, Pat, on the details of this wedding.  Kelly is an absolute hoot–really, laugh out loud funny e-mails a-plenty–and I think I'm kinda gonna miss her!