Every couple is unique, but when I met Krystal and Keith I knew these two were clearly a great match.  They way they interacted with each other; the way Keith looked at Krystal as she talked about their big day–I could just feel the love.  When I found out how they met it just completed the picture…they work in the same building in NYC and one day as Keith saw Krystal on the elevator he realized he knew someone who worked on her floor and he had to find out who she was.  So, for real, isn't that romantic?  It could be the beginning scene of a movie if you ask me.
They weren't planning a huge wedding, but they were focused on decor and details to be remembered.  Krystal was originally thinking "shabby chic", but she ended up more on the "elegant chic" side in my opinion.  A color palette of whites with a few very pale yellow accents created a clean, classic early summertime feeling.  Daria Bishop Photographers were on the scene to shoot all the details so I'll just share a few shots with you today.  Stay tuned for pics from the pros!
The bride wanted a bouquet that was nicely sized so she carried a bouquet that is slightly larger than I usually make.  Included in the bride's bouquet were white peonies, hydrangea, Tibet roses and lisianthus.  It was a classic, fluffy, rounded style that never goes out of fashion.  The groom's boutonniere included a white spray rose, a lisianthus bud and a small accent of waxflower.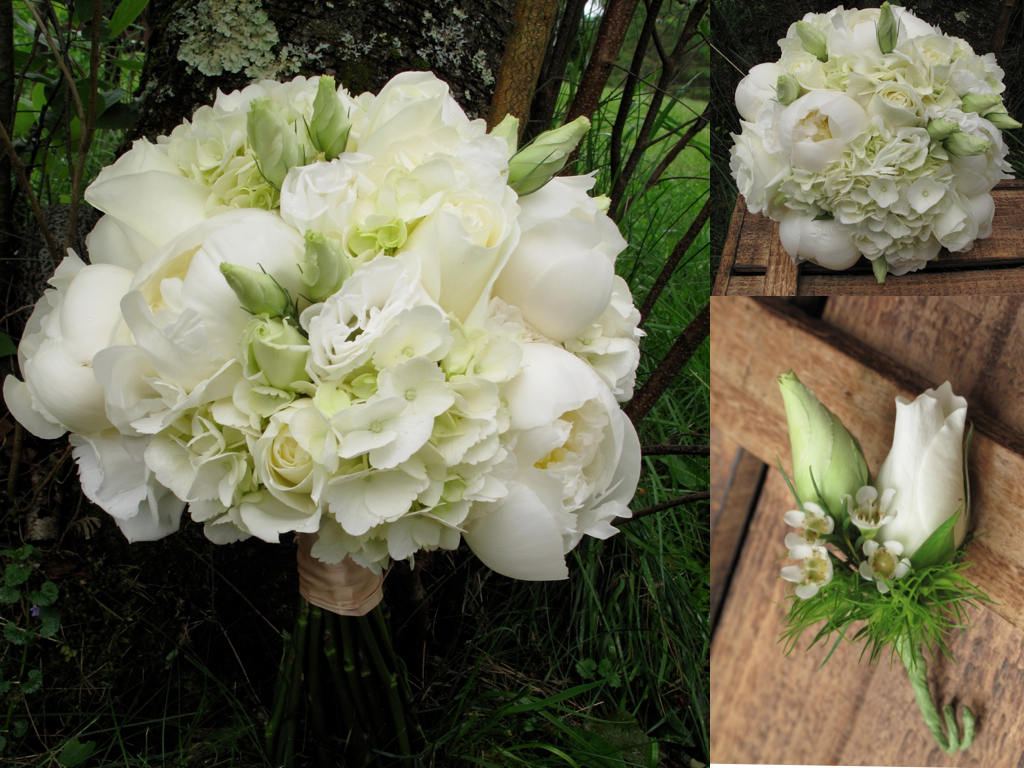 The groom's sister was the maid of honor and she was absolutely lovely (and SO happy for the couple!).  Here's a look at both bouquets.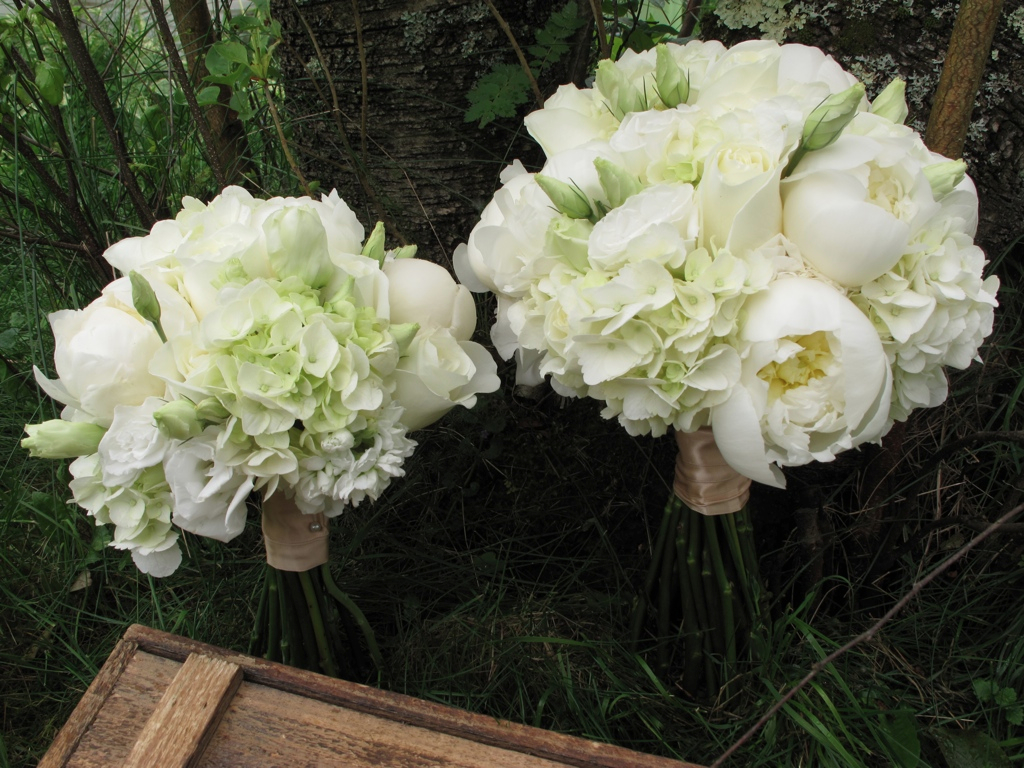 It was a beautiful day for an outdoor ceremony!  Rose petals lined the aisle and large urns filled with bells of Ireland, French tulips, snapdragons, roses, hydrangea and lysmachia marked the altar.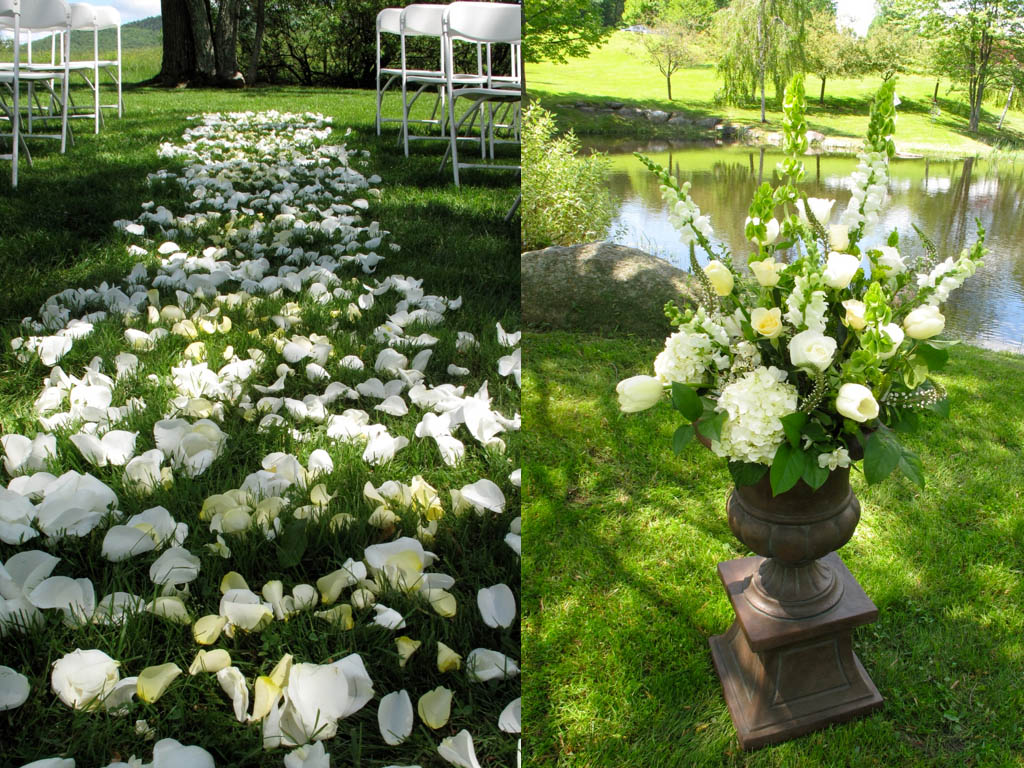 Table linens were a chocolate brown and the all white centerpieces were designed in ceramic vessels with votive candles for ambiance.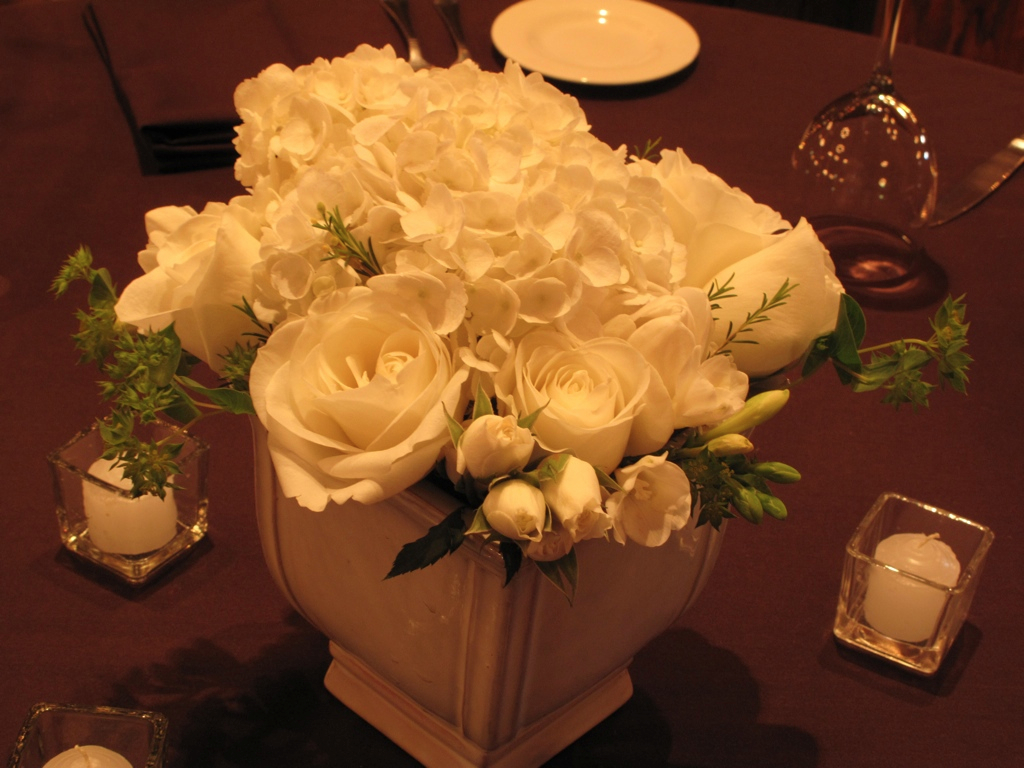 Vermont Sweet Tooth set up an elaborate display (the desserts were not in place yet, but I read the descriptions and they sounded delish!) and we added some floral details  and candles to the mix.  Guests were greeted with mason jars to fill with the libations of their choice!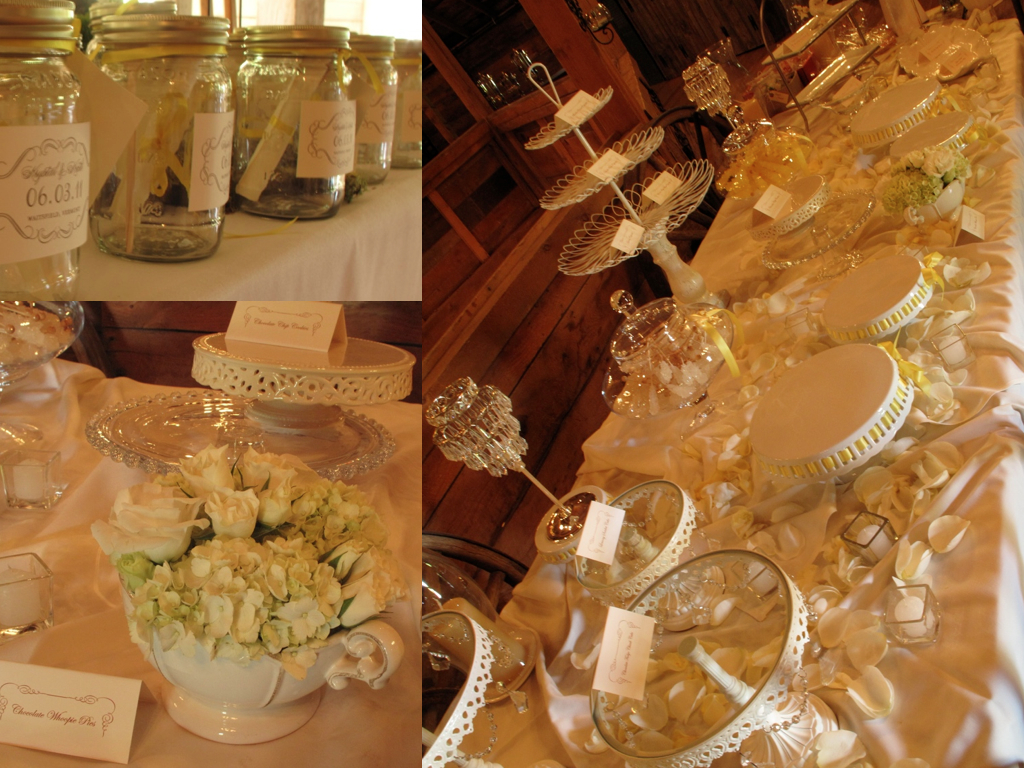 Here's one final shot of the bride's bouquet.  It's classic, white wedding all the way.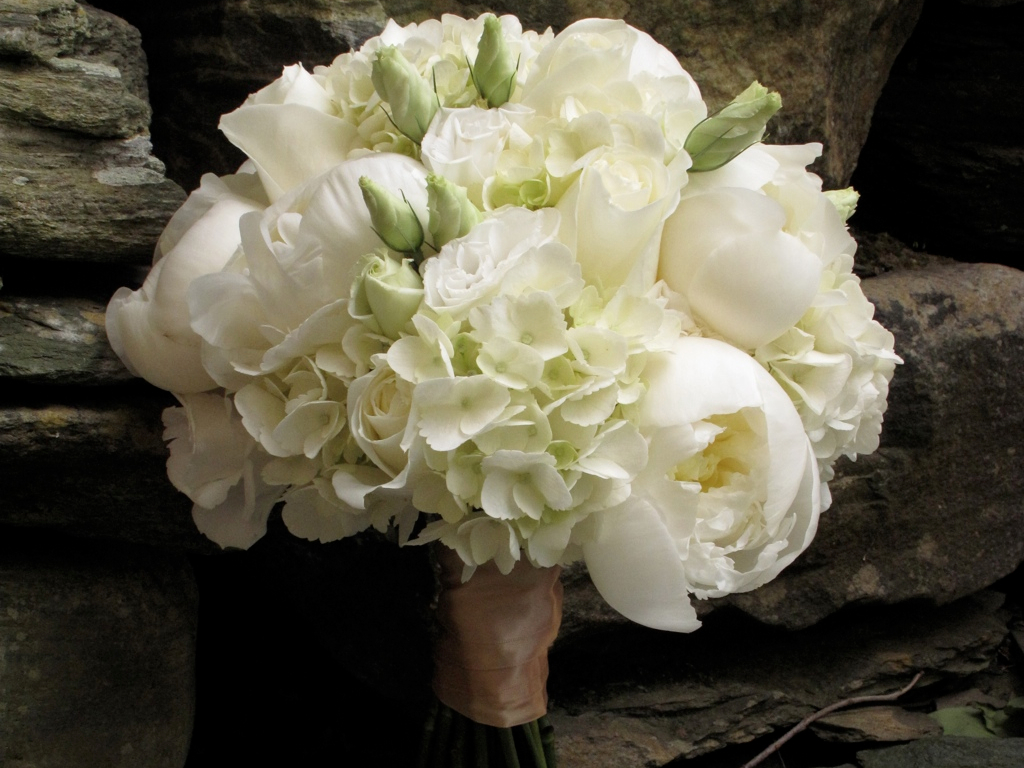 When I met family & friends awaiting the arrival of the bride and groom at The Round Barn the joy and excitement was nothing short of heartwarming.  It was so touching it was downright "whelming" ('cause overwhelming doesn't quite fit the bill here).  Congratulations to Krystal and Keith!   I am SO looking forward to seeing your professional photos–I know you both were stunning!