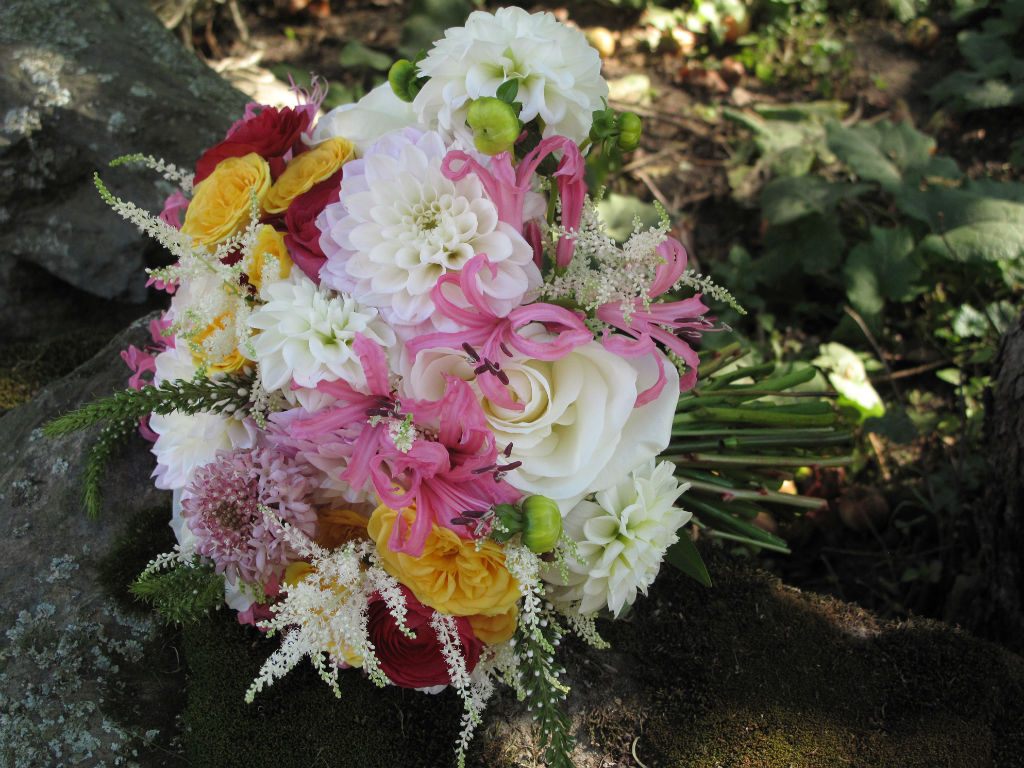 This season my fall weddings were not typical autumn palettes.  I love fall flowers, but it was refreshing to have out-of-the-ordinary weddings and today's look is special.
This wedding includes a private home ceremony in a field (through the family's apple orchard!) followed by a reception at The Round Barn in Waitsfield, VT. There were many homespun details that made everything even more beautiful.
I adore the slightly untamed style of these designs and the palette of white, yellow and shades of pinks.
As always a first look at the bridal bouquet and attendants' bouquets…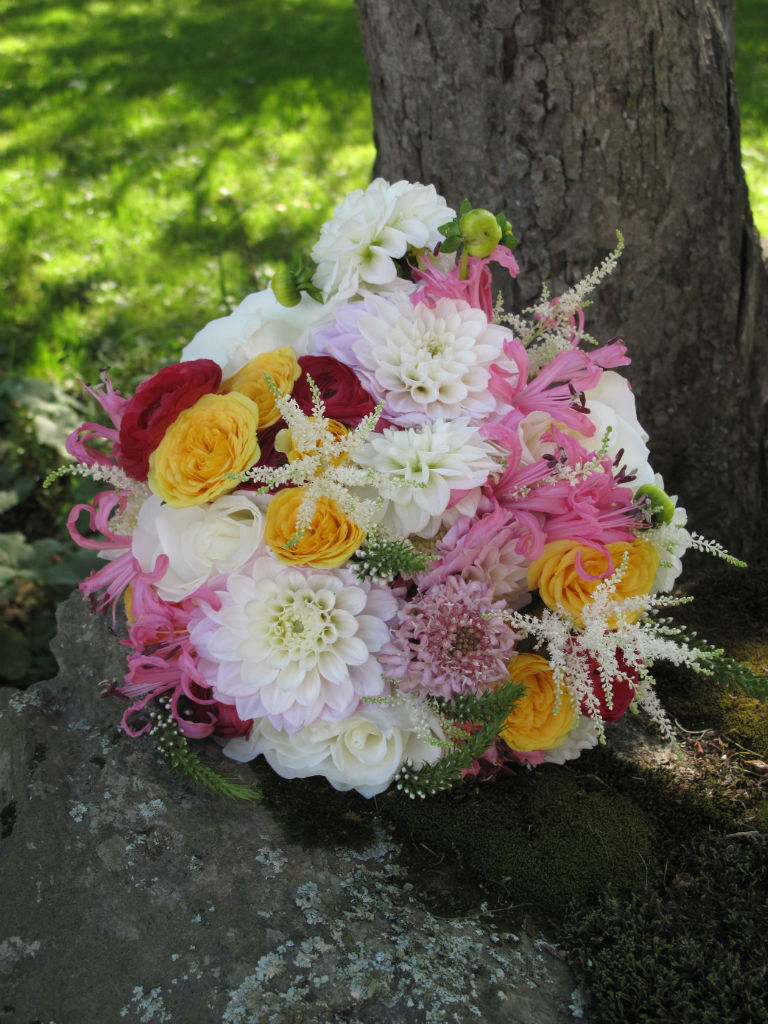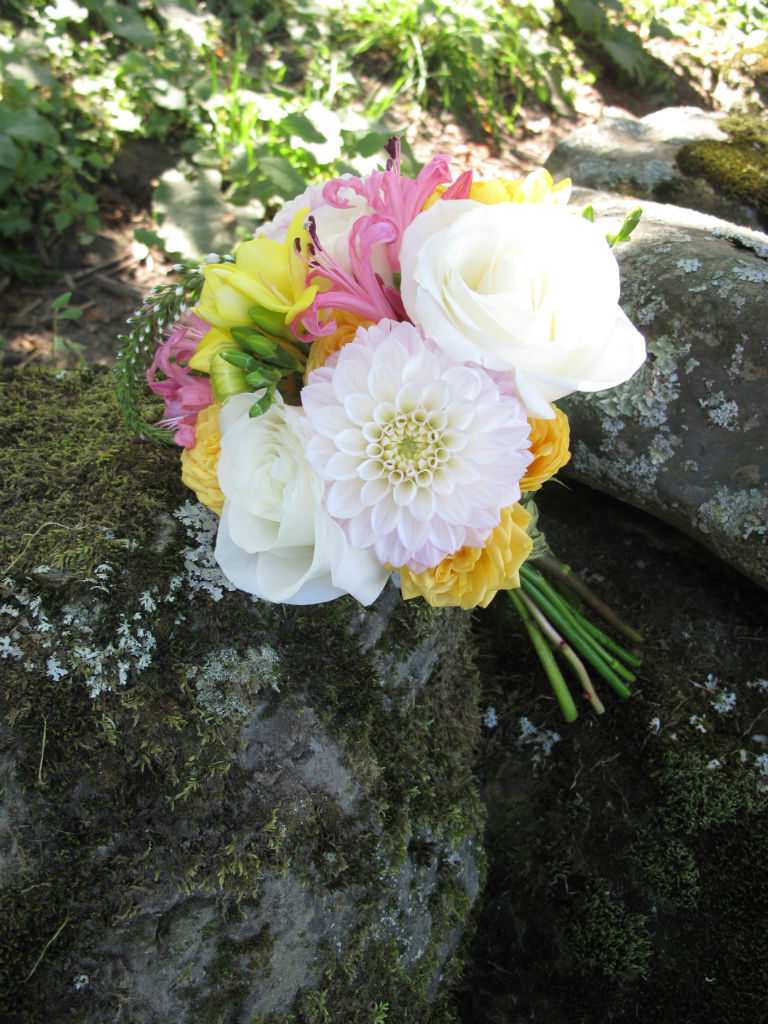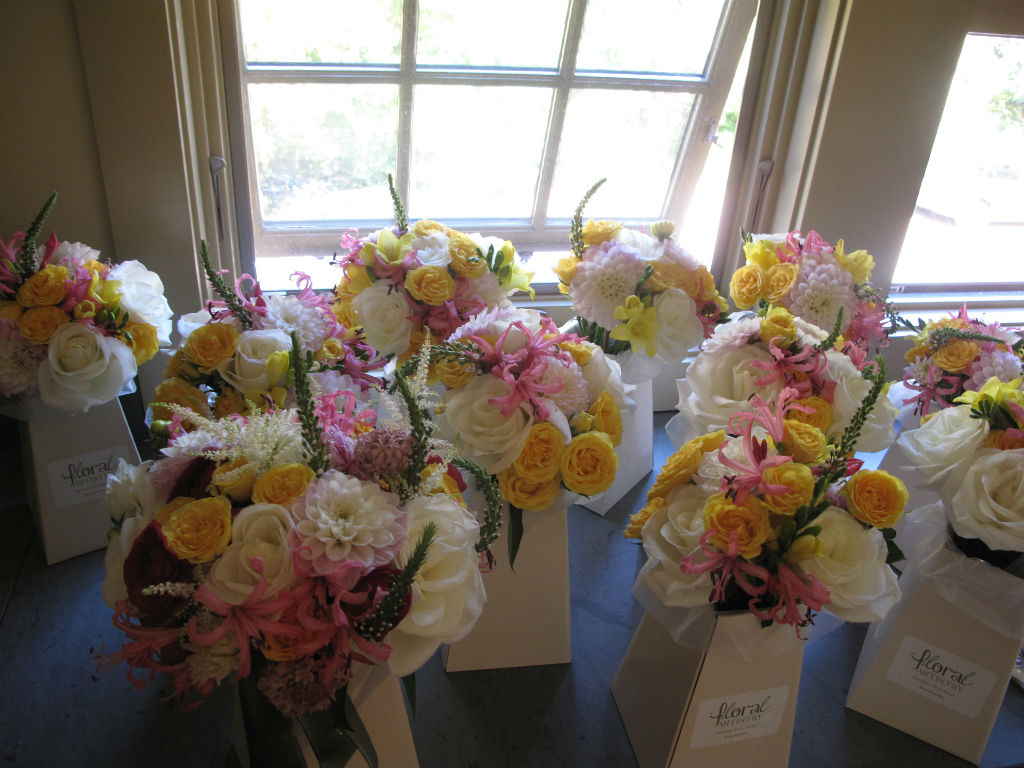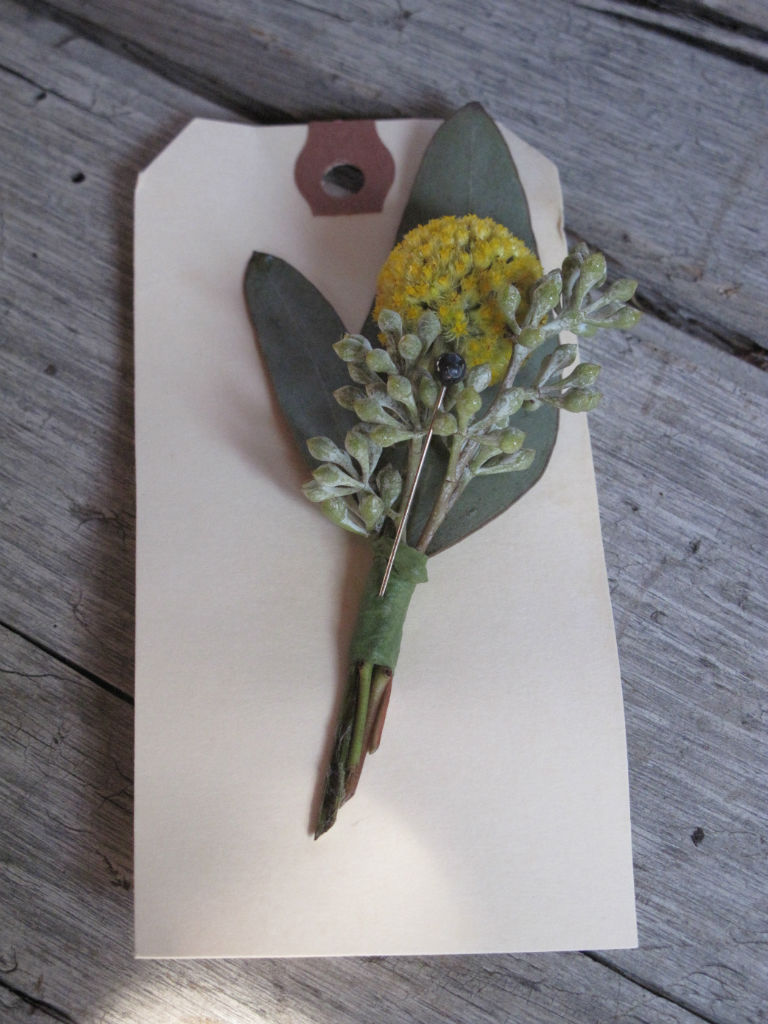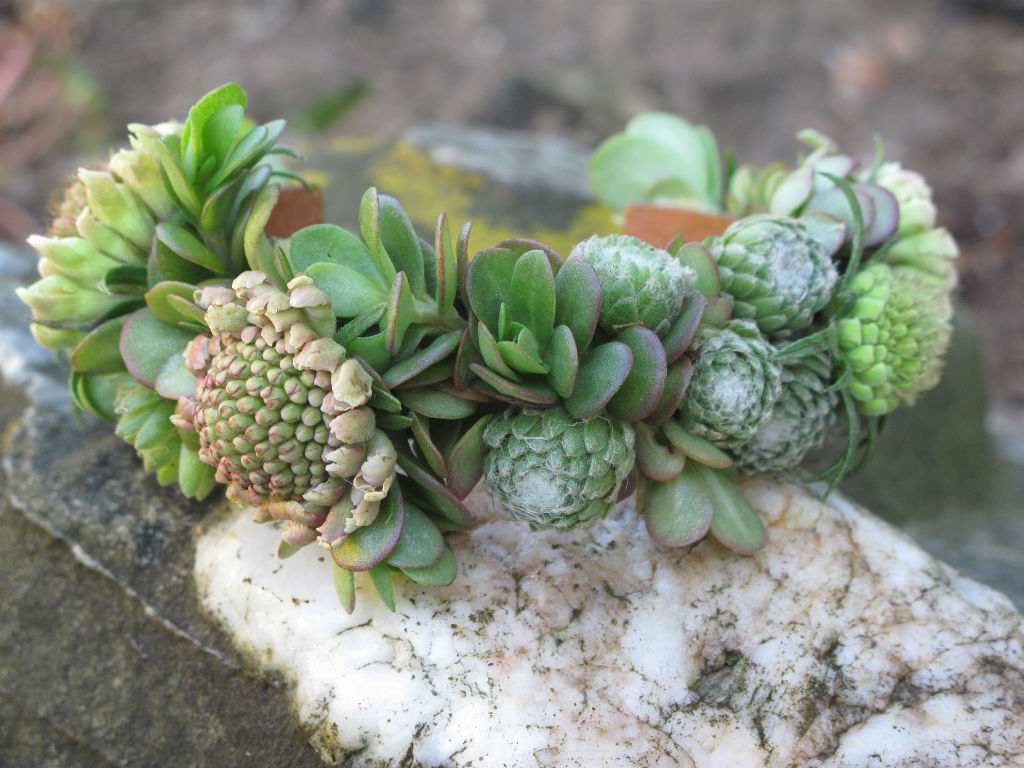 The scene for the ceremony was so beautiful…an arbor of flowers, sap buckets filled with babies breath down the aisle, hay bails with wooden plank benches, and whisky barrels to mark the end of the aisle.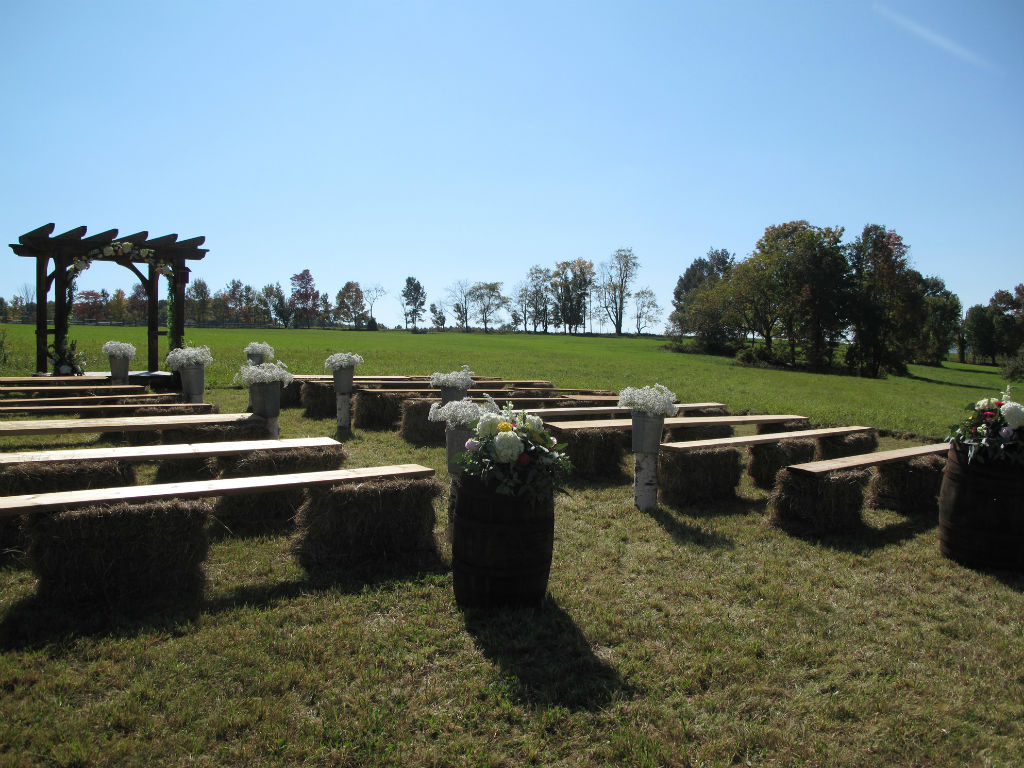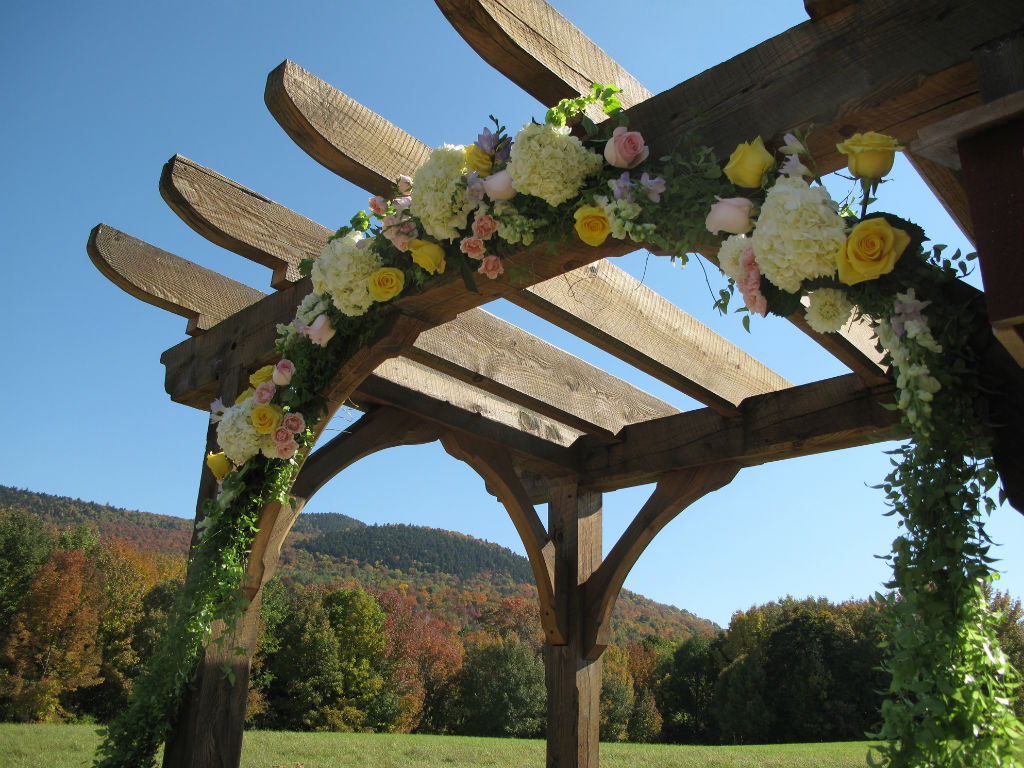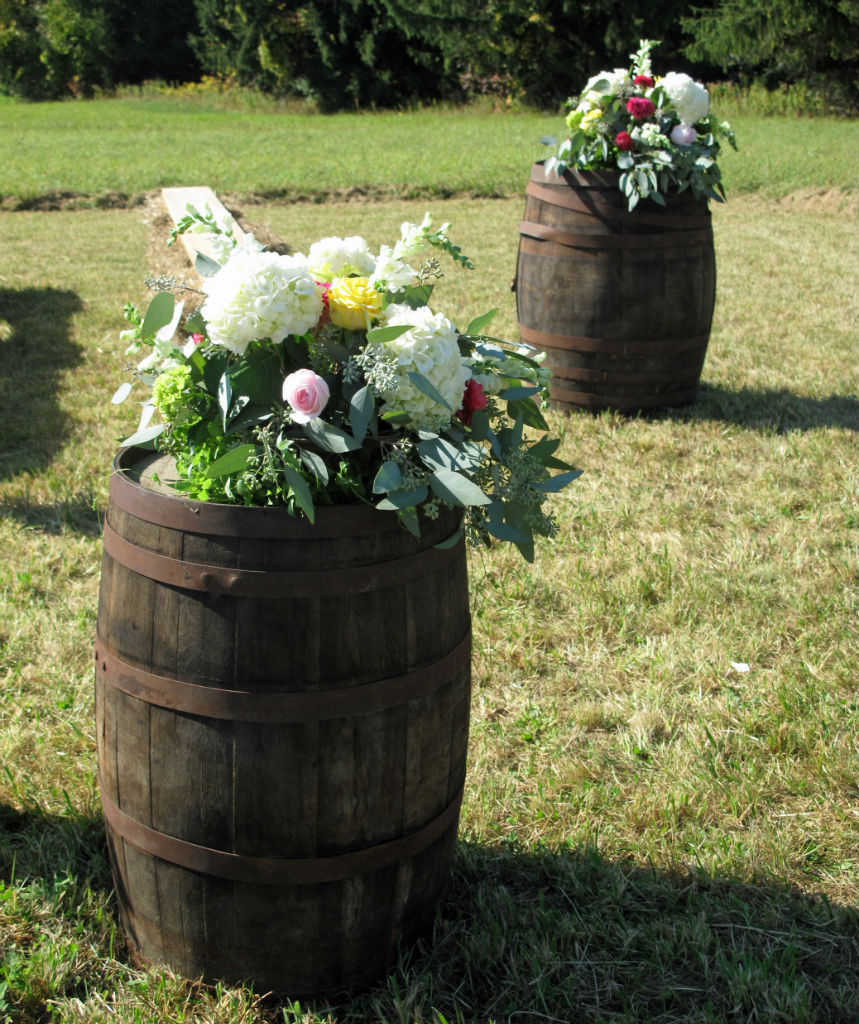 Now…onto the Round Barn…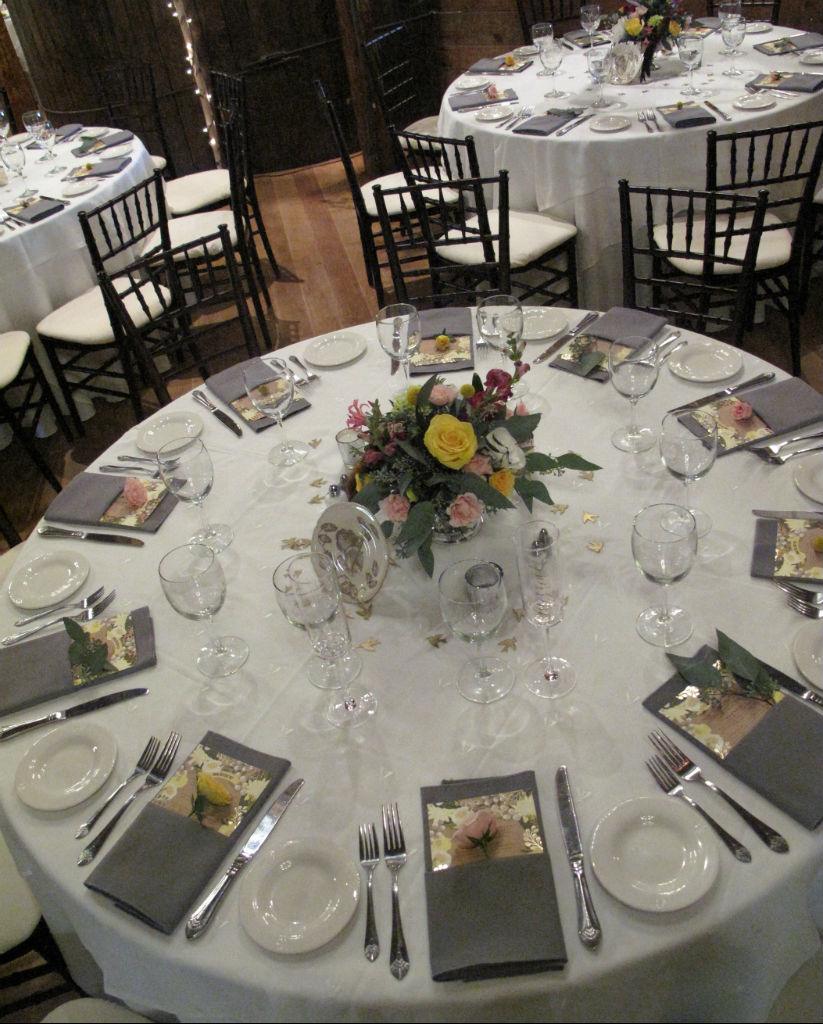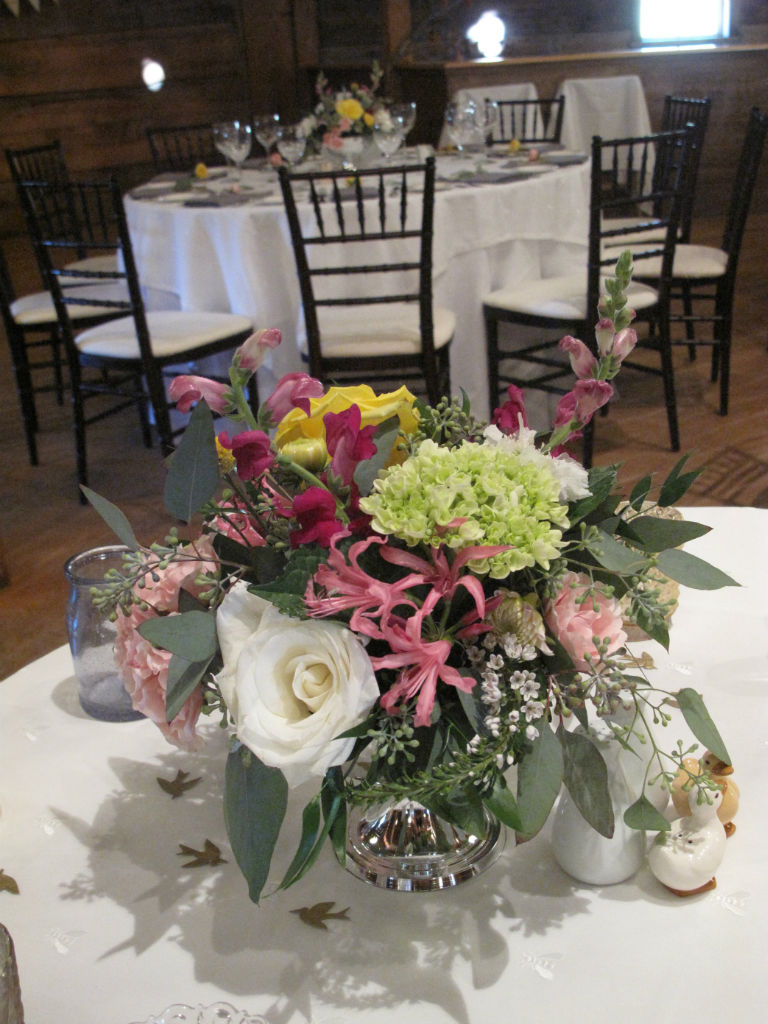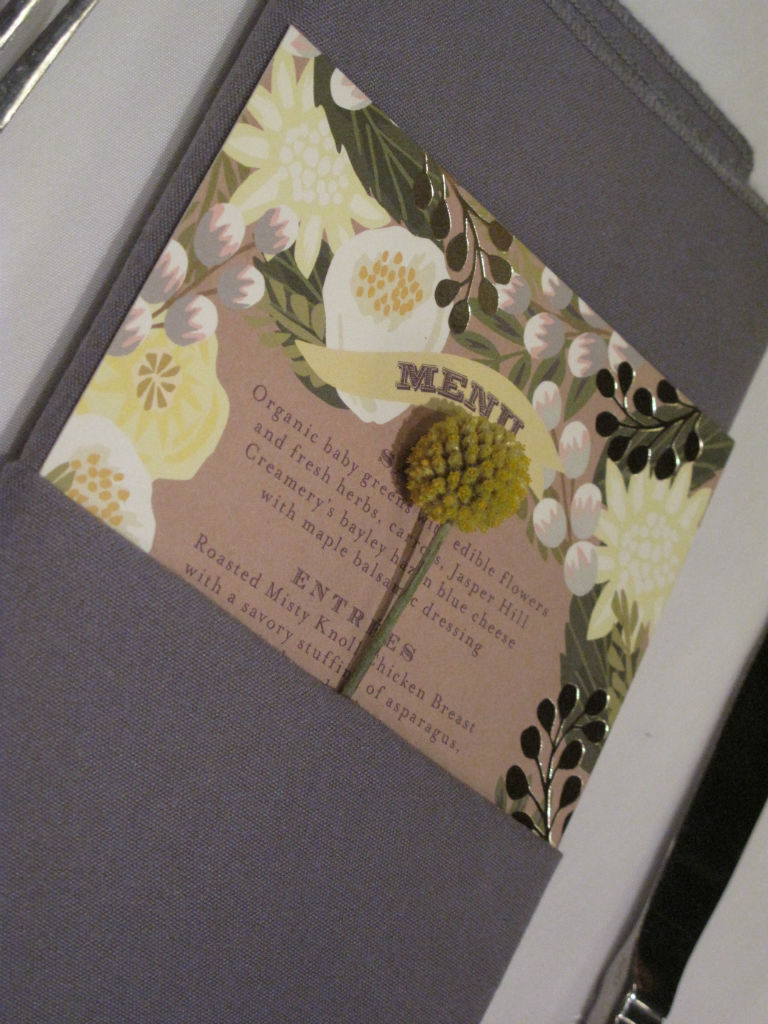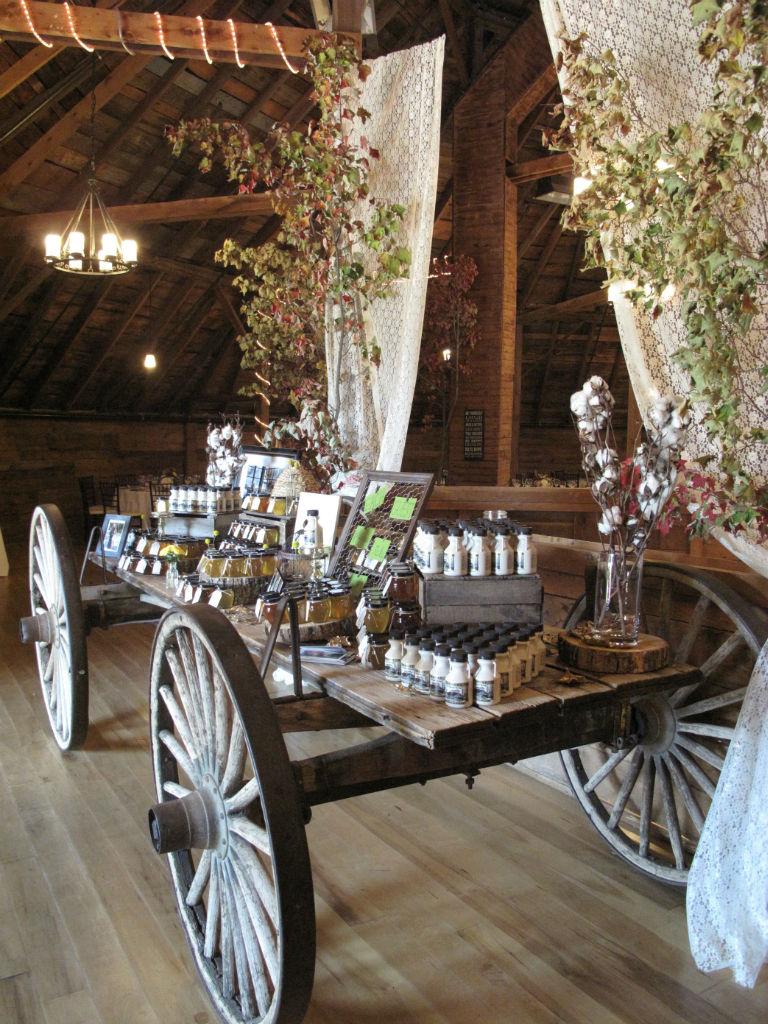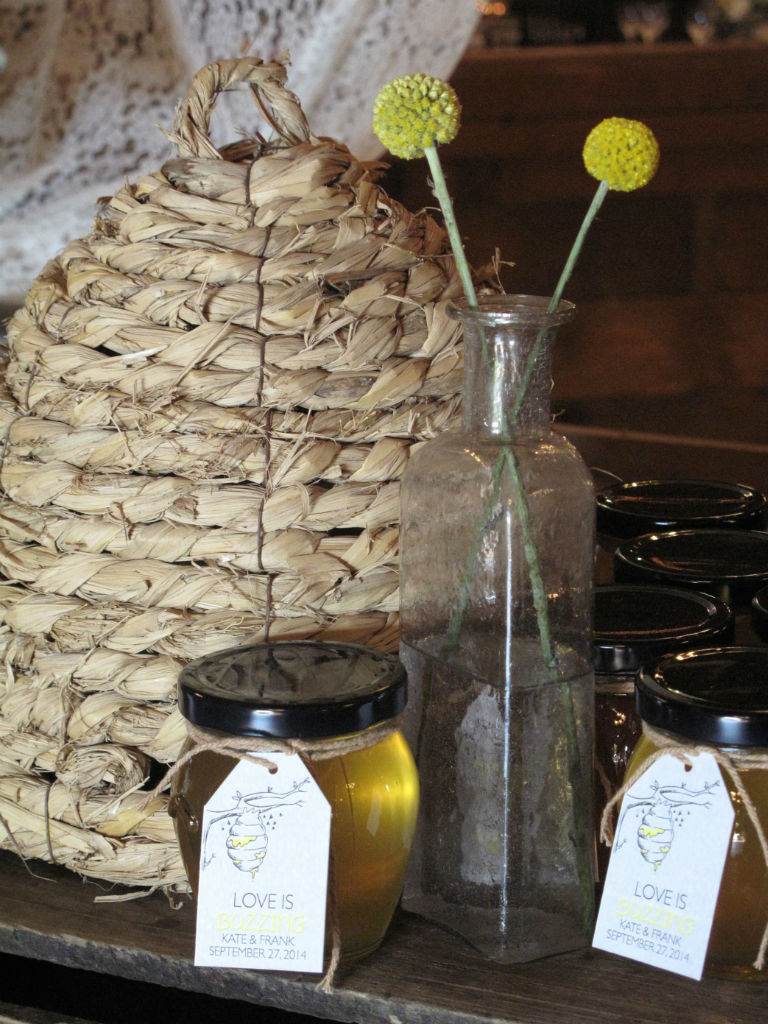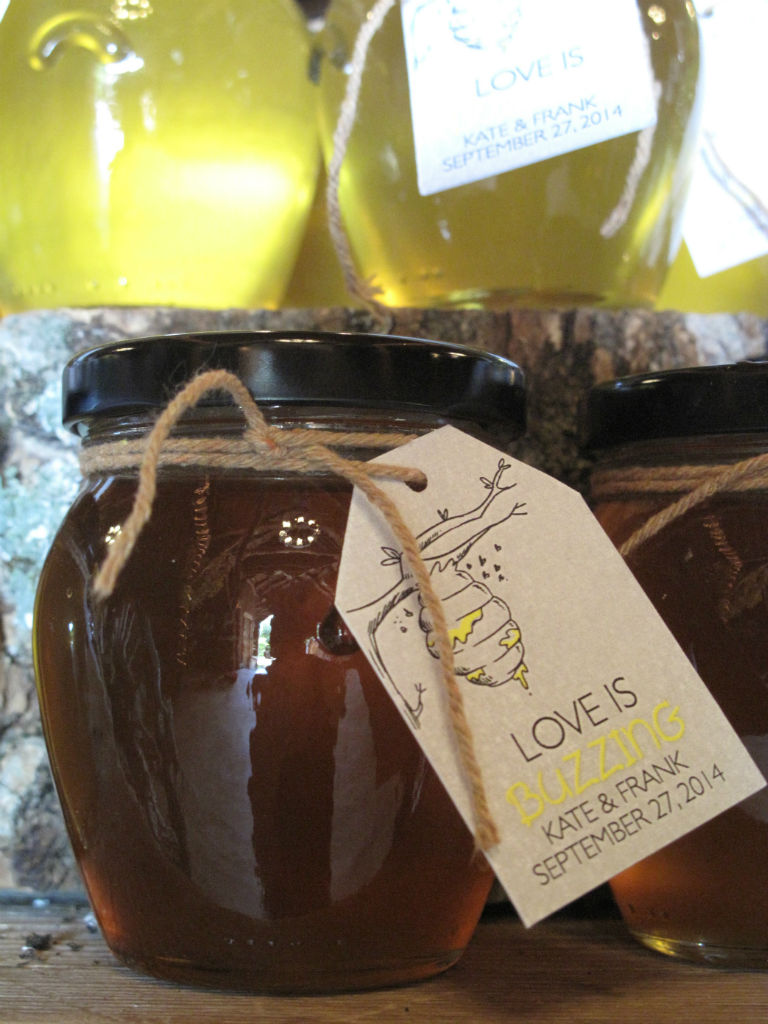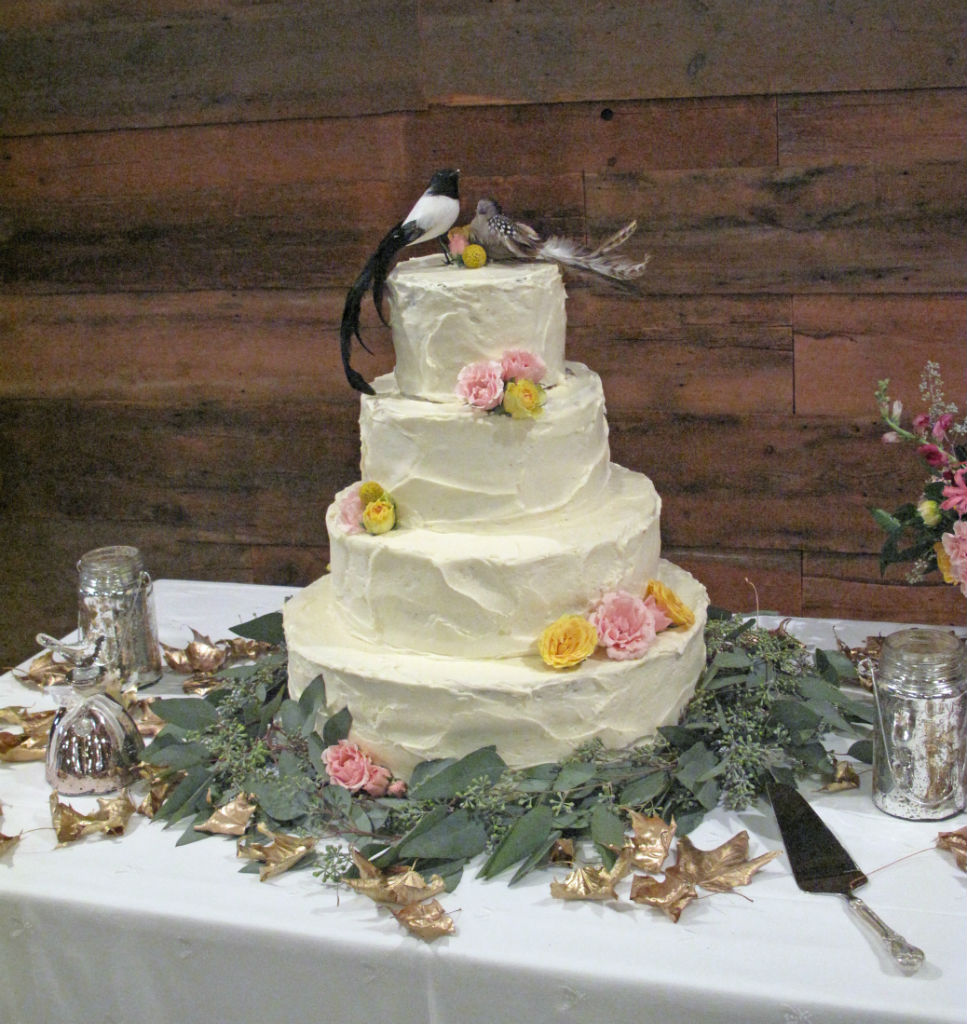 The late-September weather was beyond perfection in the high 70's.  You could not have ordered up a nicer day!
Billy balls, pink nerine lilies, astilbe, snapdragons, roses, dahlias, hydrangea, lysmachia, ranunculus, and freesia all make an appearance throughout the designs.
Cotton in glass vases accented the vintage wagon which displayed the beautiful array of honey and syrup that the bride's family produces.  Homemade, homespun, awesomeness.
I'll end with one final pic from the outdoor ceremony site…this is a glimpse at the scene as guests arrived at the top of the hill.  Family photos displayed on doors added a personal touch.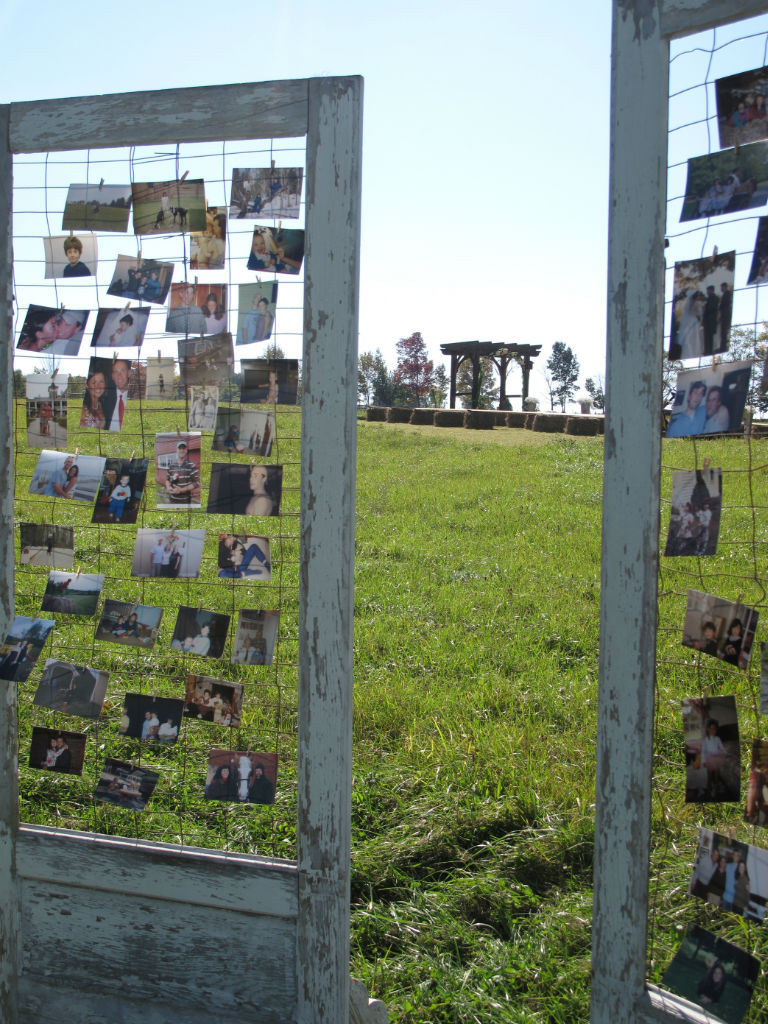 PS The cake is from Sweet Simone's…I may have dropped in on my way home to grab a cupcake…and it may have been incredibly delicious.  Seriously.  Check out The Sweet Spot on Bridge Street if you're in the Waitsfield area!