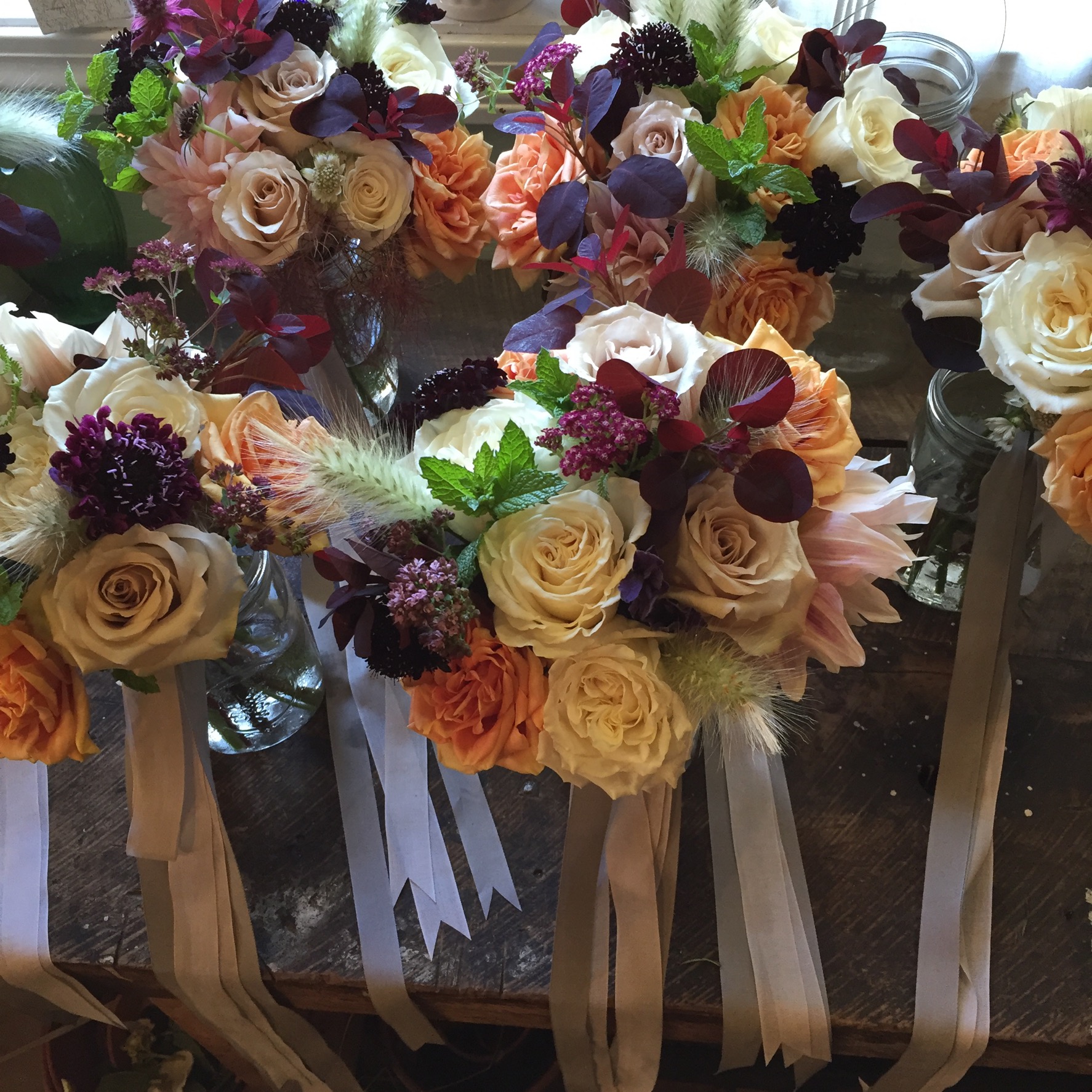 I LOVE this wedding.
When the bride presented this color palette to me almost a year ago, I was tickled. I could not wait to design the flowers for Trista and Mike's destination wedding at The Mountaintop Inn.
This couple is simply too cool. Their flowers reflect a sophisticated elegance that's both romantic, yet non-traditional.
Flowers featured here include: Clematis, cafe au lait dahlias, lisianthus, roses, garden treasure peonies, ranunculus, snapdragons, scabiosa, amaryllis, astrantia, lavender, and fresh cuts from my garden including yarrow, ginger mint, bee balm, smokebush, ferns and apple branches.
In fact, I cut branches from the very apple tree Trista, Mike and I sat beneath during our consultation. xo. -A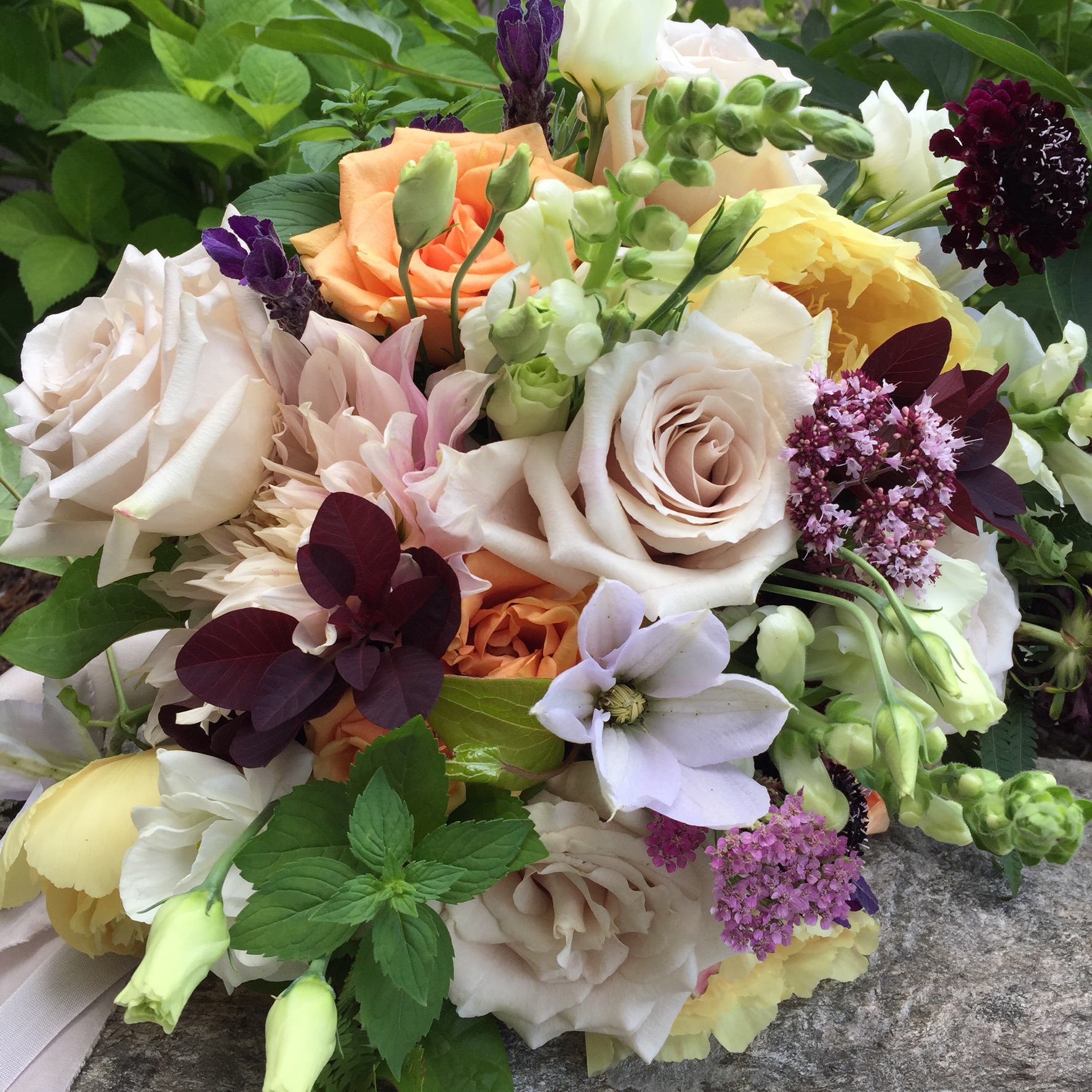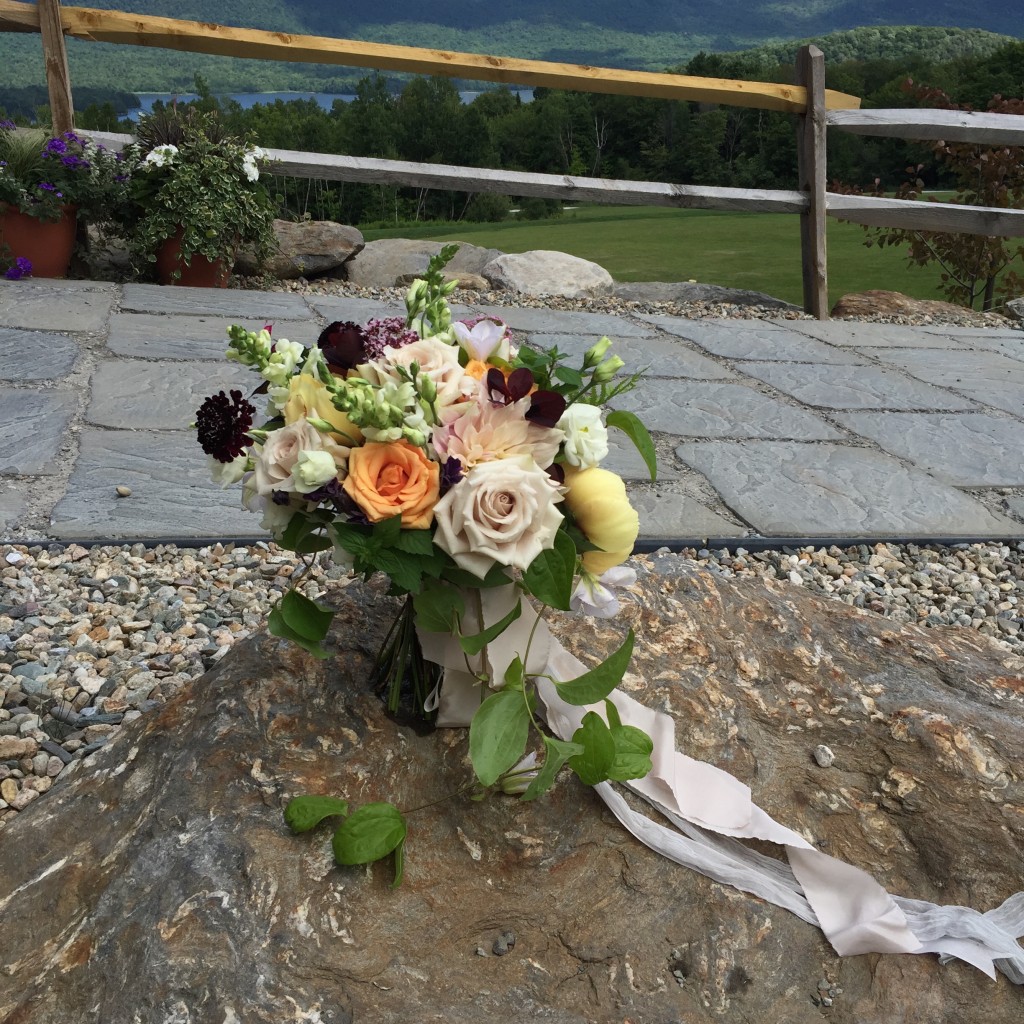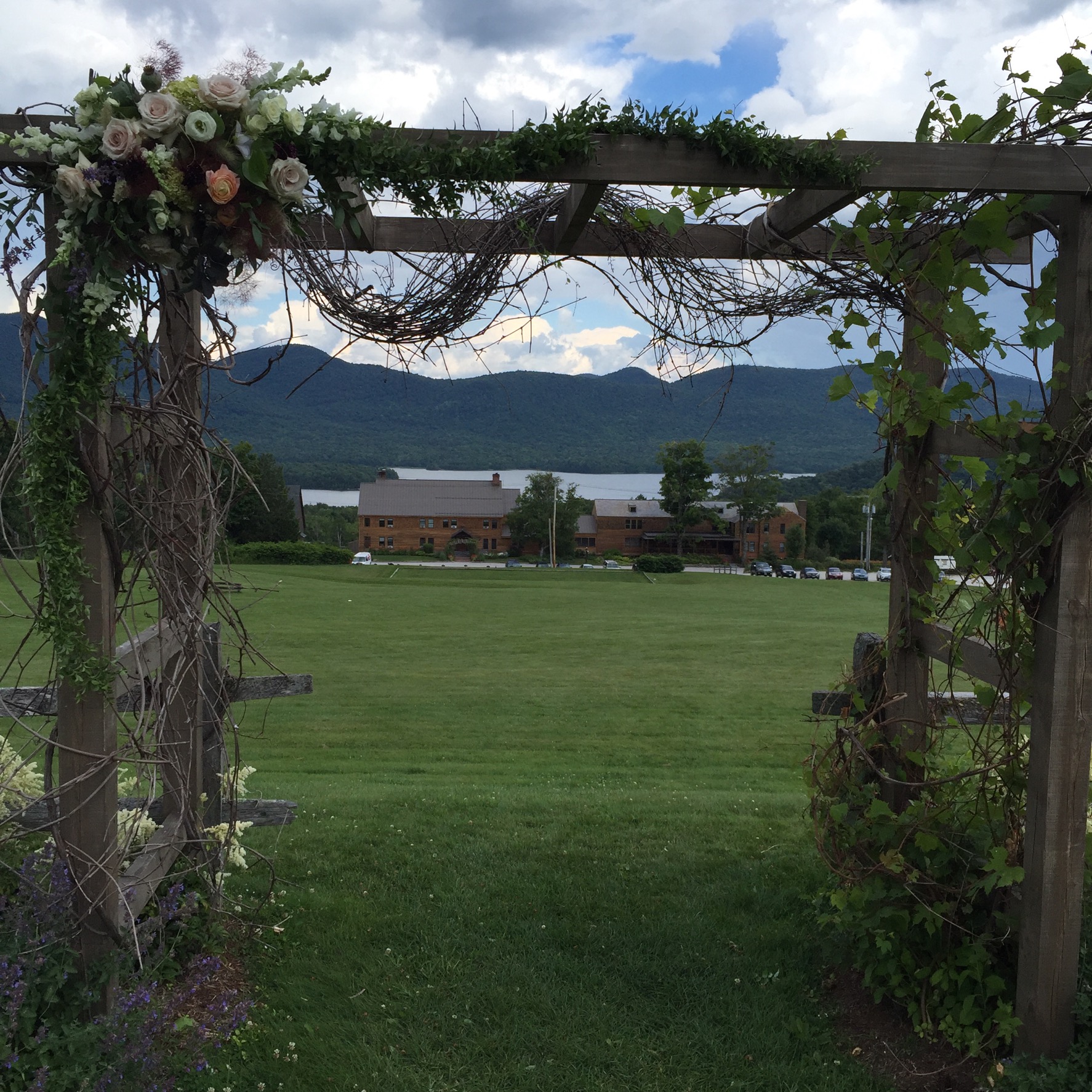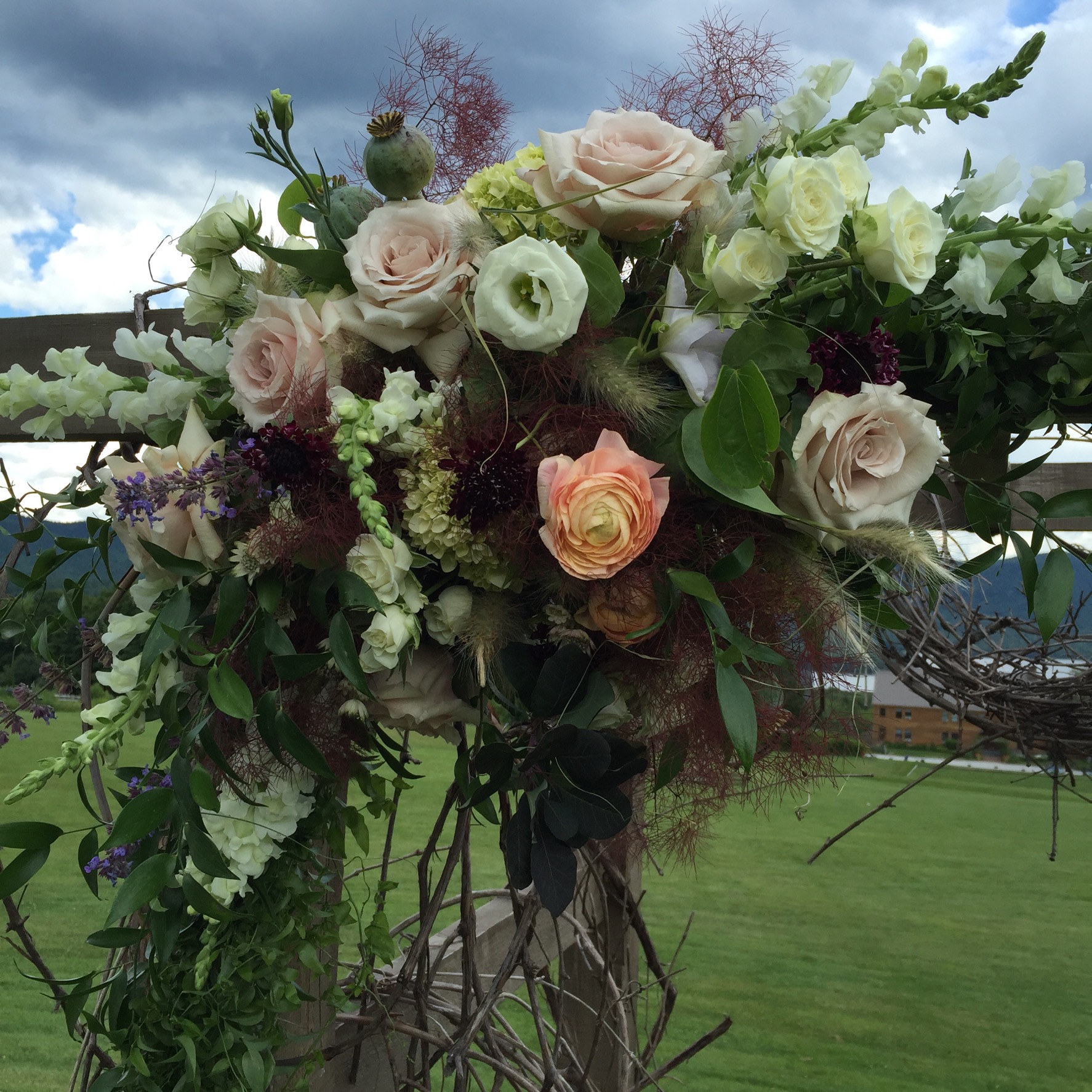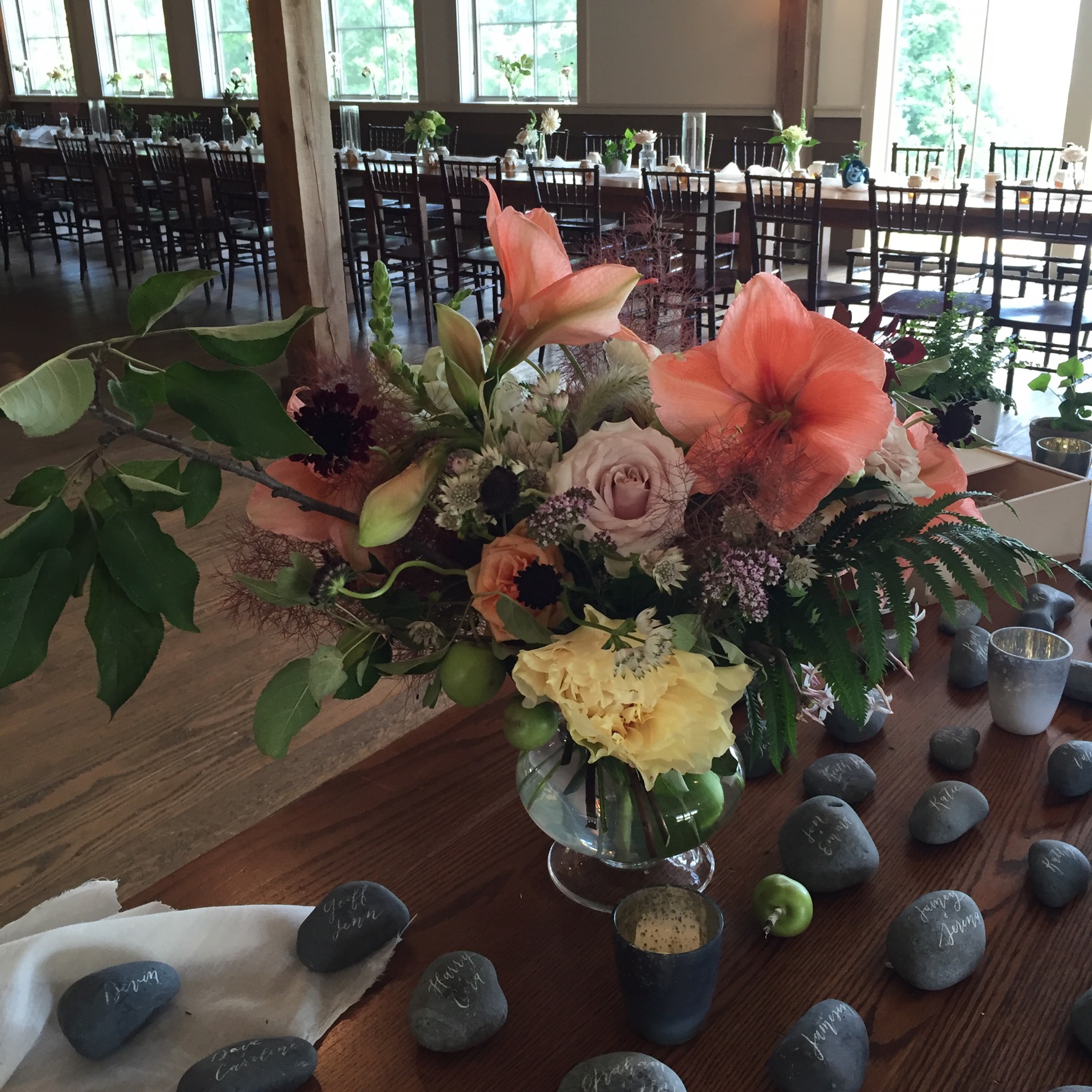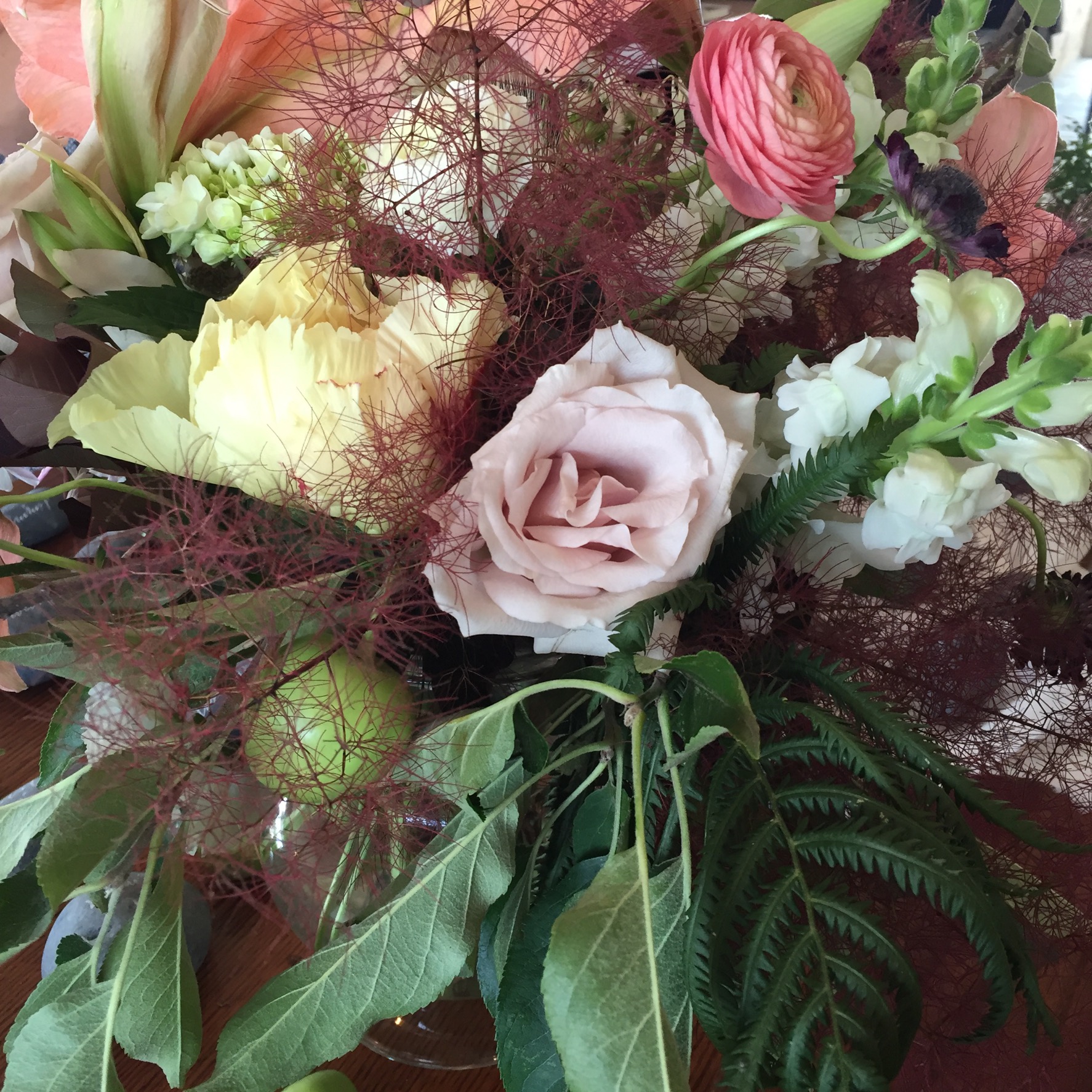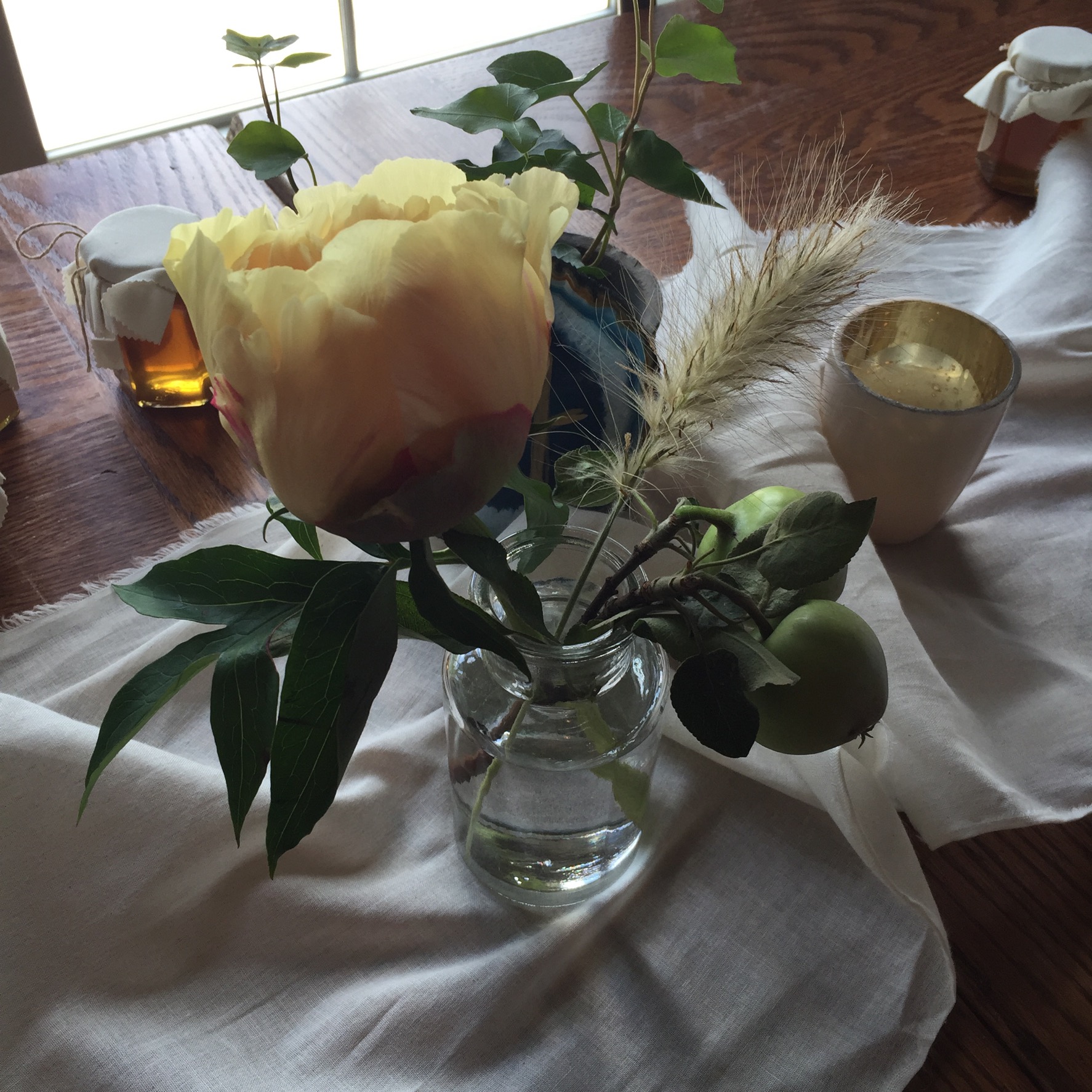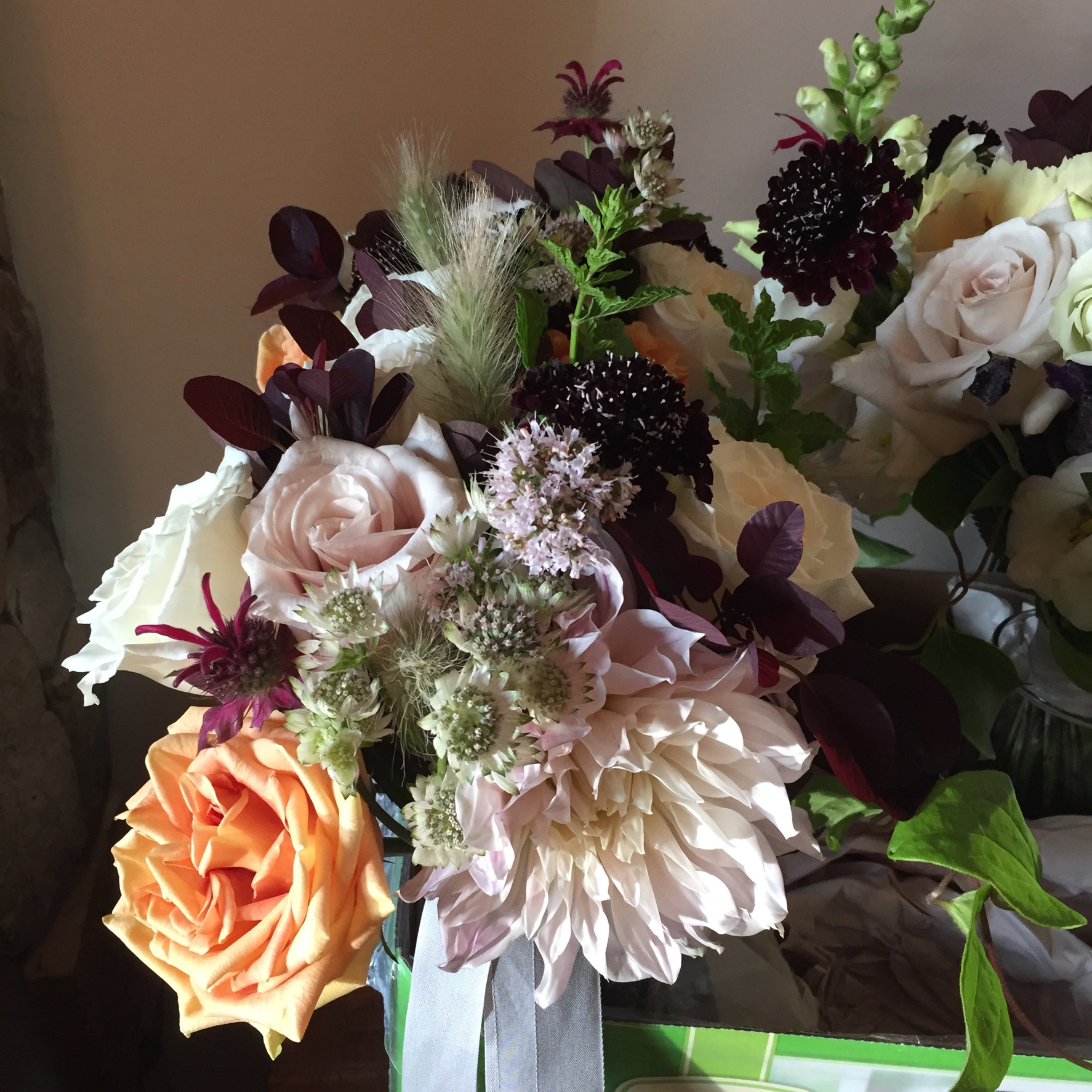 Congratulations to Mike and Trista!
The clouds were rolling by all day and they did eventually roll right over us with rain and even a smidgen of summertime hail, but when you're surrounded by your nearest and dearest in a beautiful Vermont setting with mountain views and L-O-V-E all around….well, let it roll baby roll….all night long.
Find me on Instagram HERE to keep up with my most recent work and pics in #myvermontgarden.