Spring means melting snow, followed by some freshly fallen snow, the maple syrup is a-flowing and a-boiling, and ultimately, it is mud season in Vermont.  As our friends and neighbors tap their trees and welcome their newborn lambs, the sunsets suddenly seem more beautiful and the Vermont wedding season begins!
Springtime in Vermont offers couples crisp days and wet feet in April followed by flowering trees and magnificent lilac displays in the middle of May.  Local, in-season flowers won't be found in abundance other than some greenhouse grown blooms.  By the end of May as lilacs are fading away (and sometimes not until the very beginning of June!) we'll start to see the delicate (and beloved by me!) lily of valley.  I have a fantastic supply right outside my front door!
Springtime weddings in Vermont are not necessarily for the faint of heart.  Much like our late-fall couples you can expect snow at any point during the first month of spring so planning an indoor ceremony and reception is essential.  By the end of May we are starting to see signs of summer and weddings move outdoors!
Here are a few pictures from my garden in early April…
Tulips have started leafing out only to later be covered by snow, of course!
This is what my coral pink peony looked like on April 3.  They'll be blooming in mid-June.
The fuzzy, serrated leaves of poppies bring a promise of summer.  Blooms pop in early June.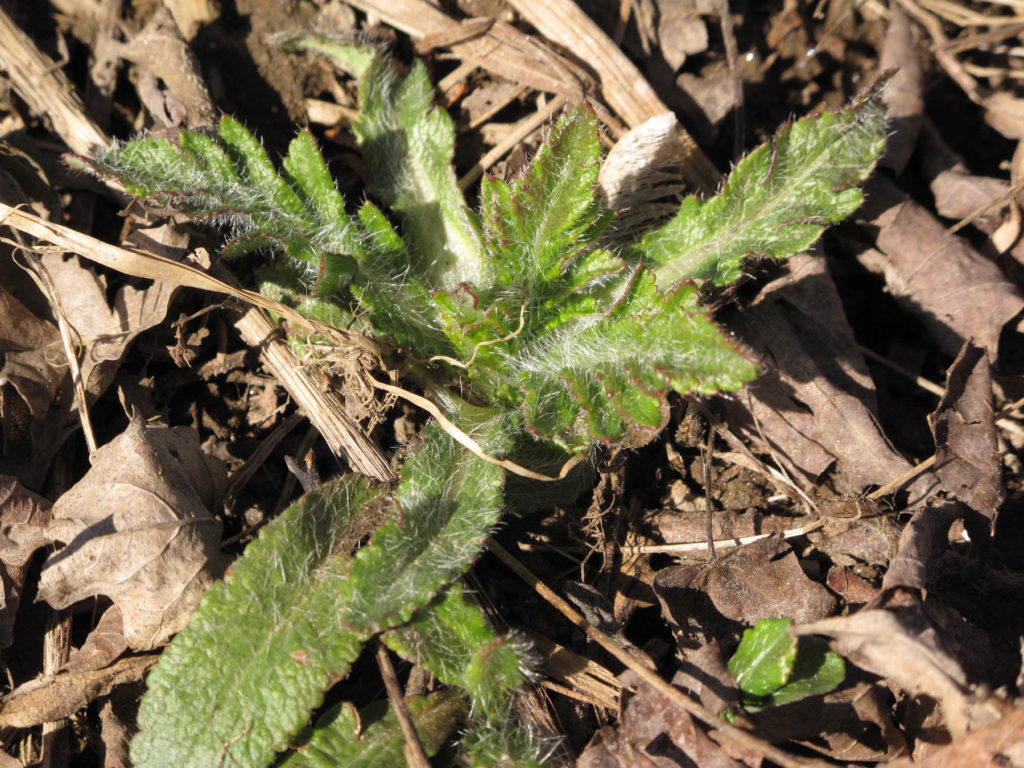 Your florist can get a large variety of fresh flowers no matter what season you select, however when you are looking for "local, in season" flowers in Vermont you'll find the largest variety available from early July through August.