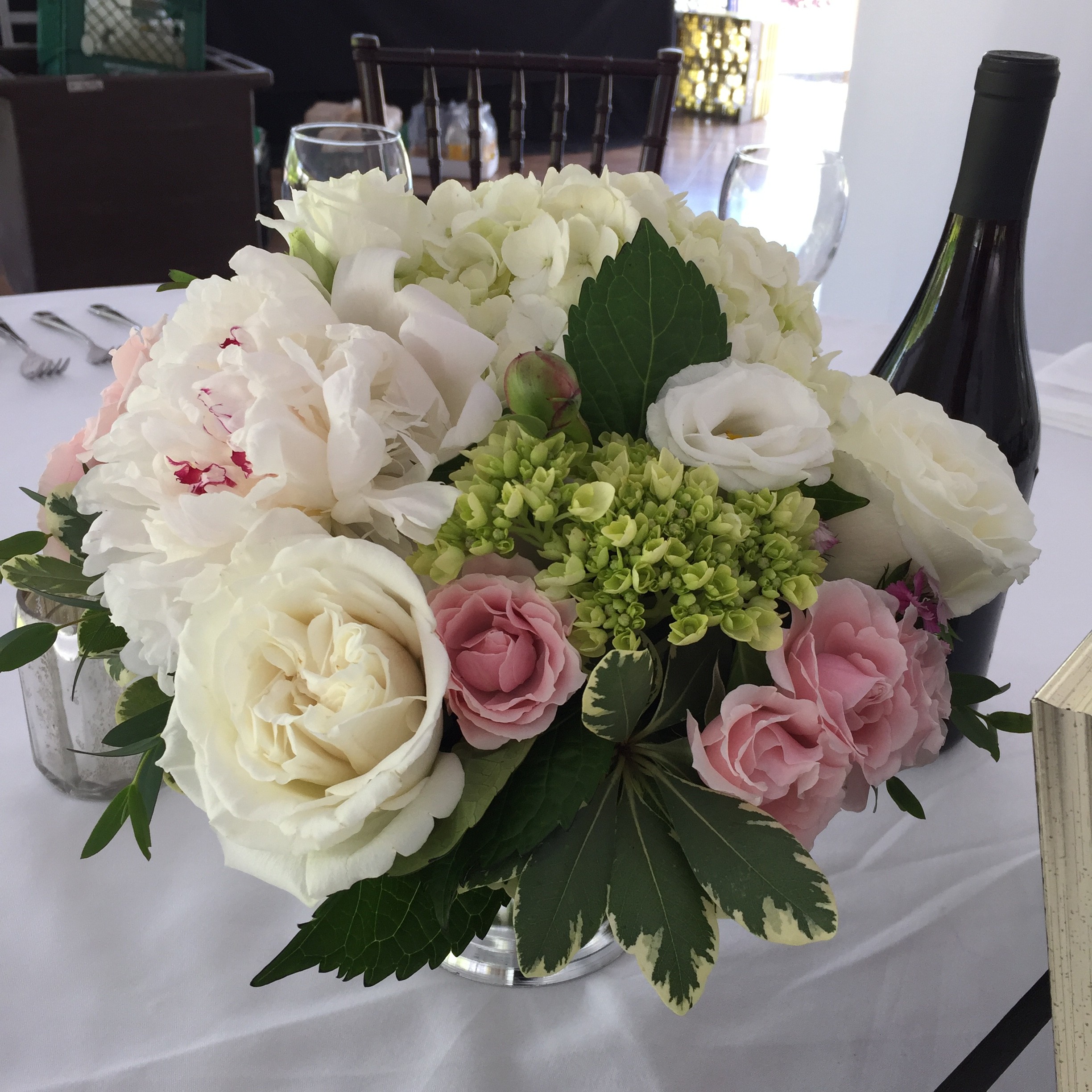 June weddings mean that peonies at their peak.
Meredith and Jonathan's wedding at Topnotch Resort in Stowe featured peonies, roses, ranunculus, sweet peas, lisianthus, freesia, rice flower, hydrangea and mock-orange & lady's mantle from my garden.
I'll share 2 shots of the bridal bouquet…first, a view from the front and then, a view from the back. The back of the bouquet is the bride's view after all….it's very important!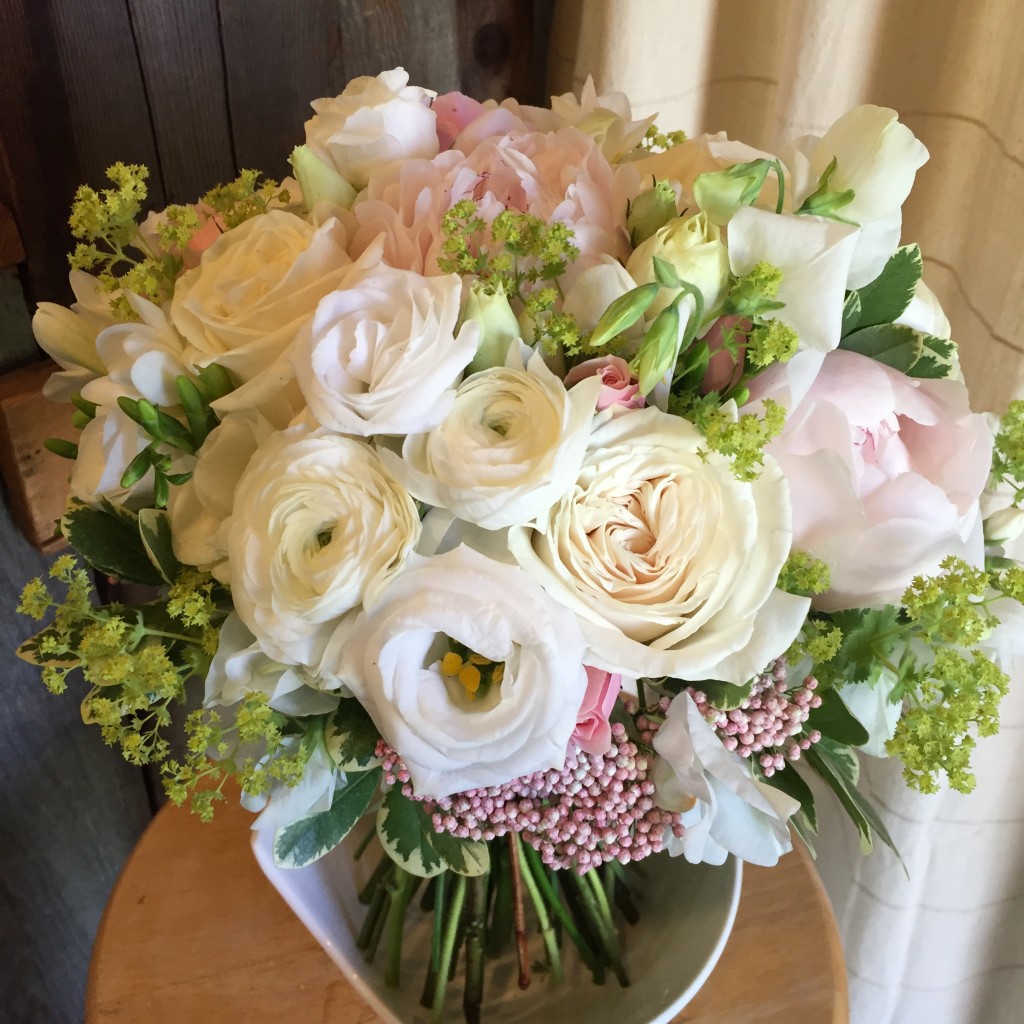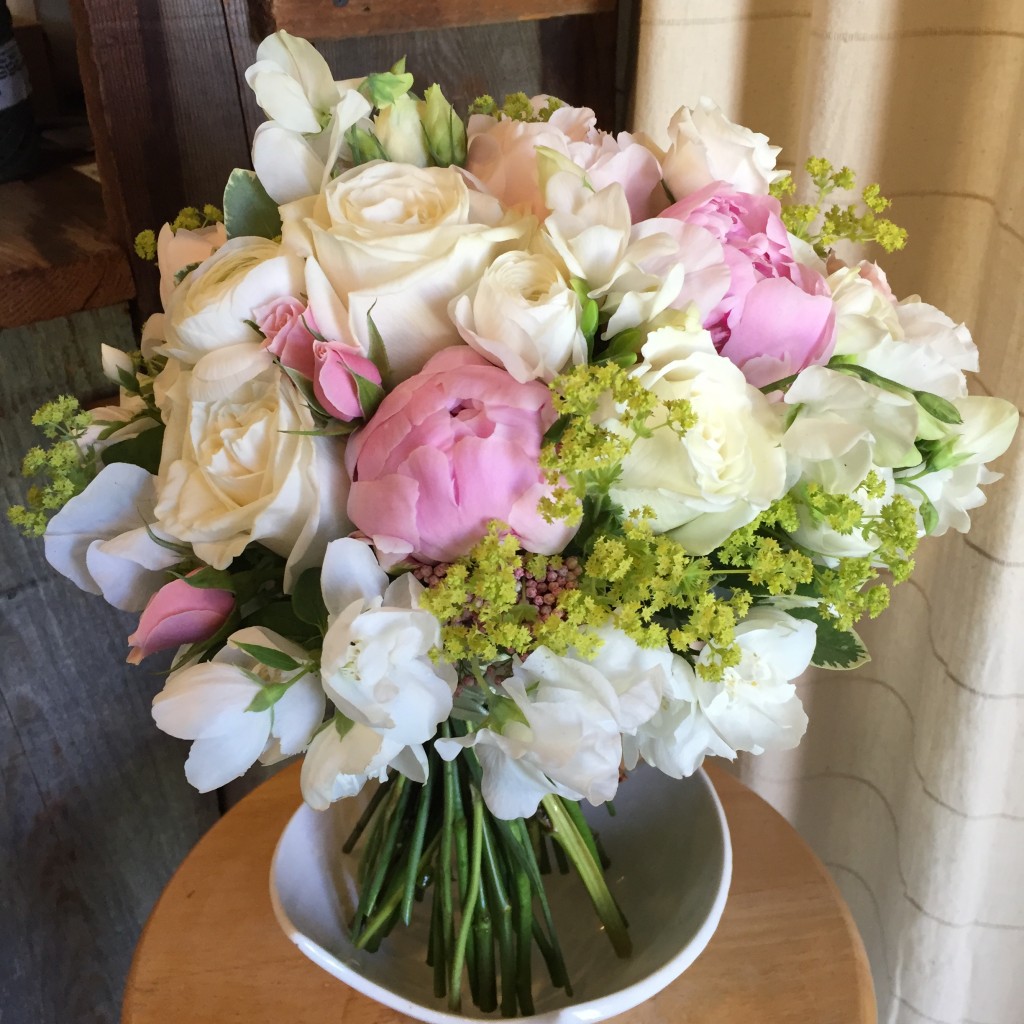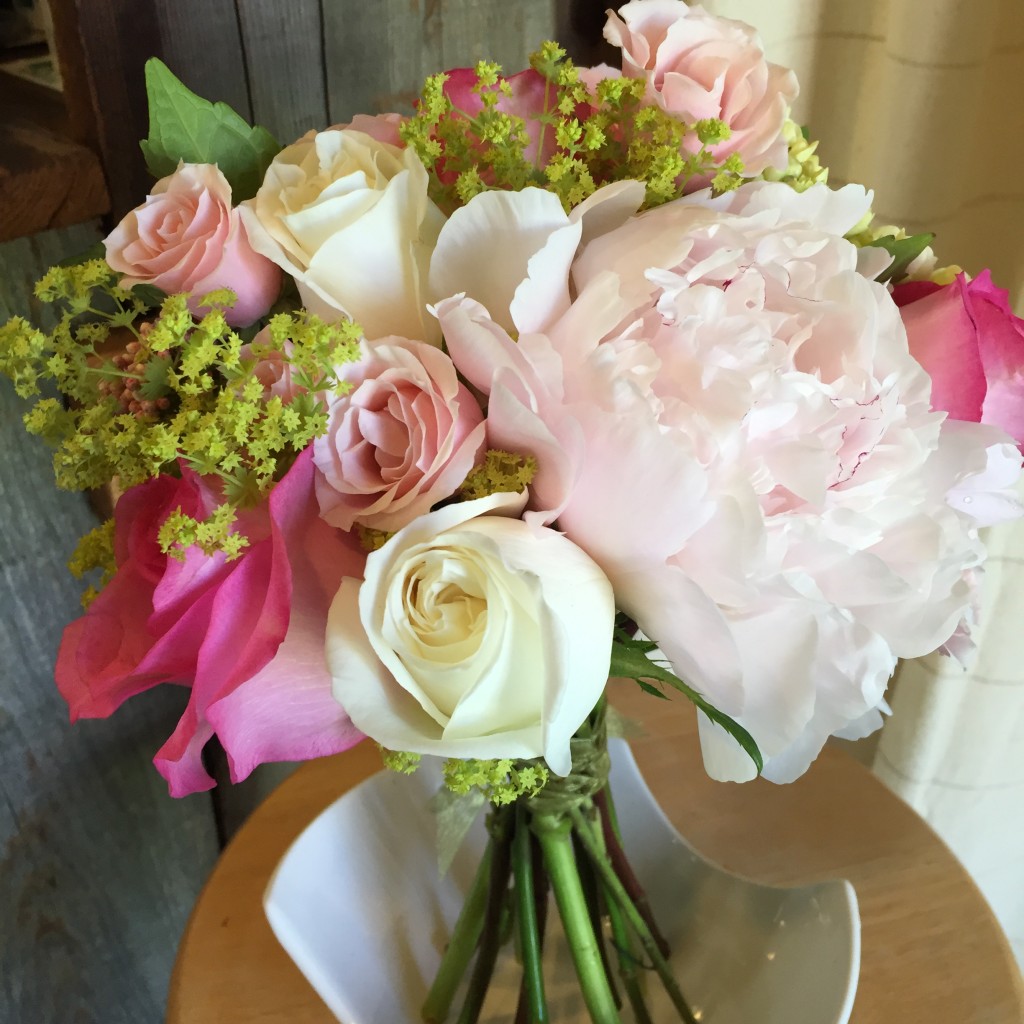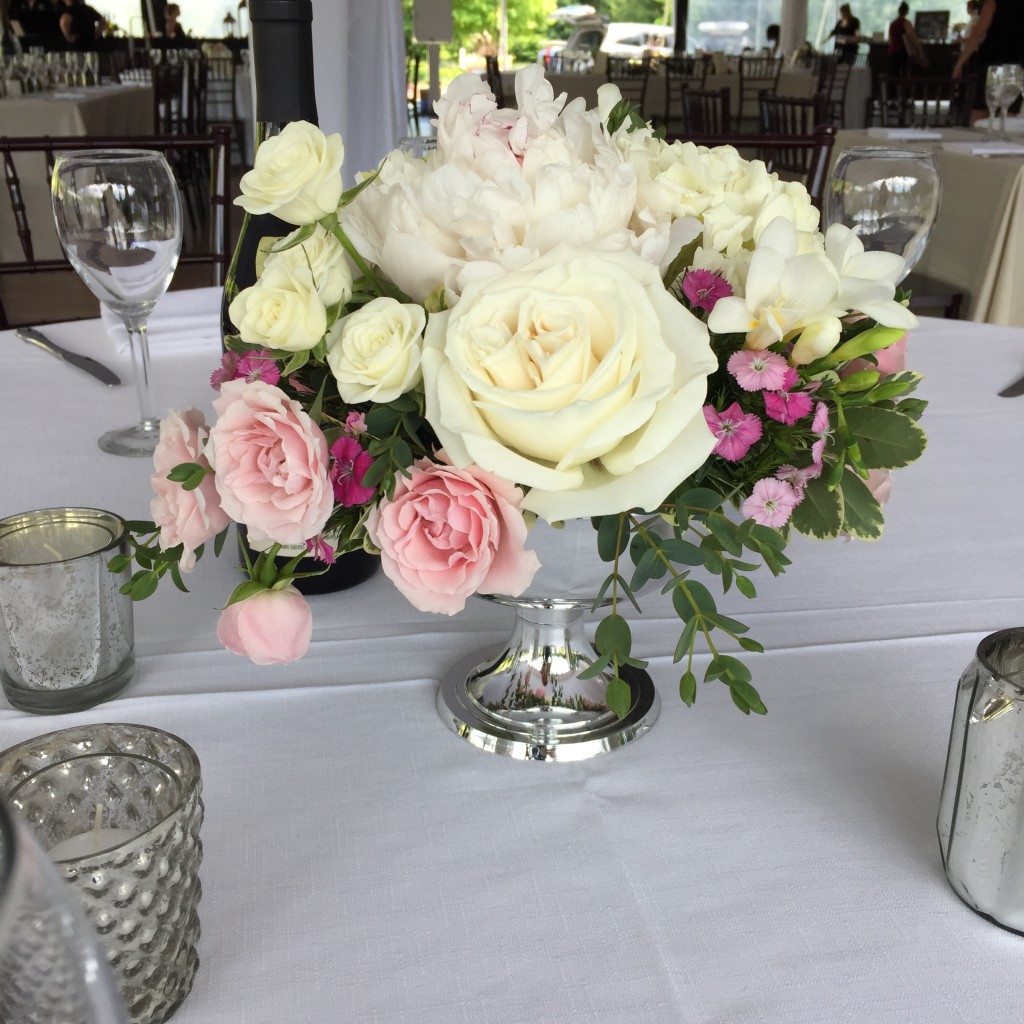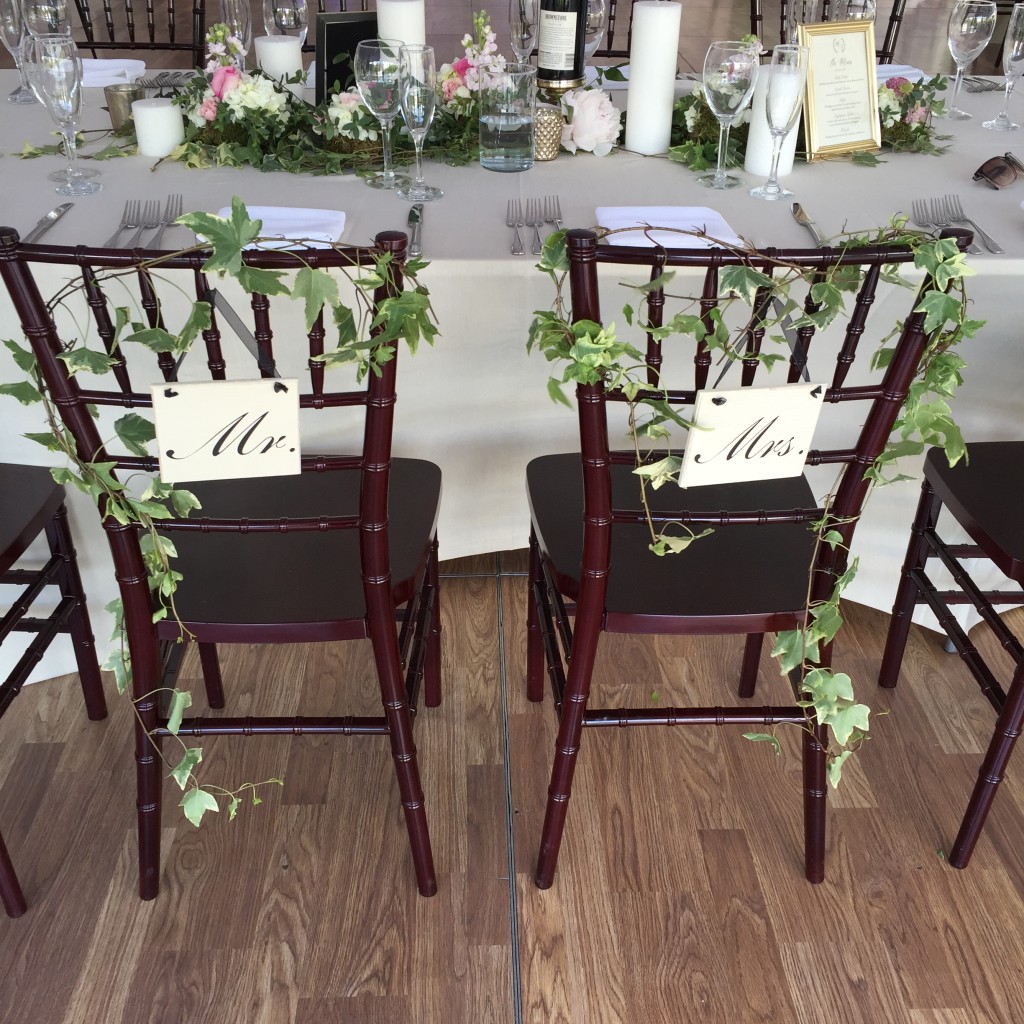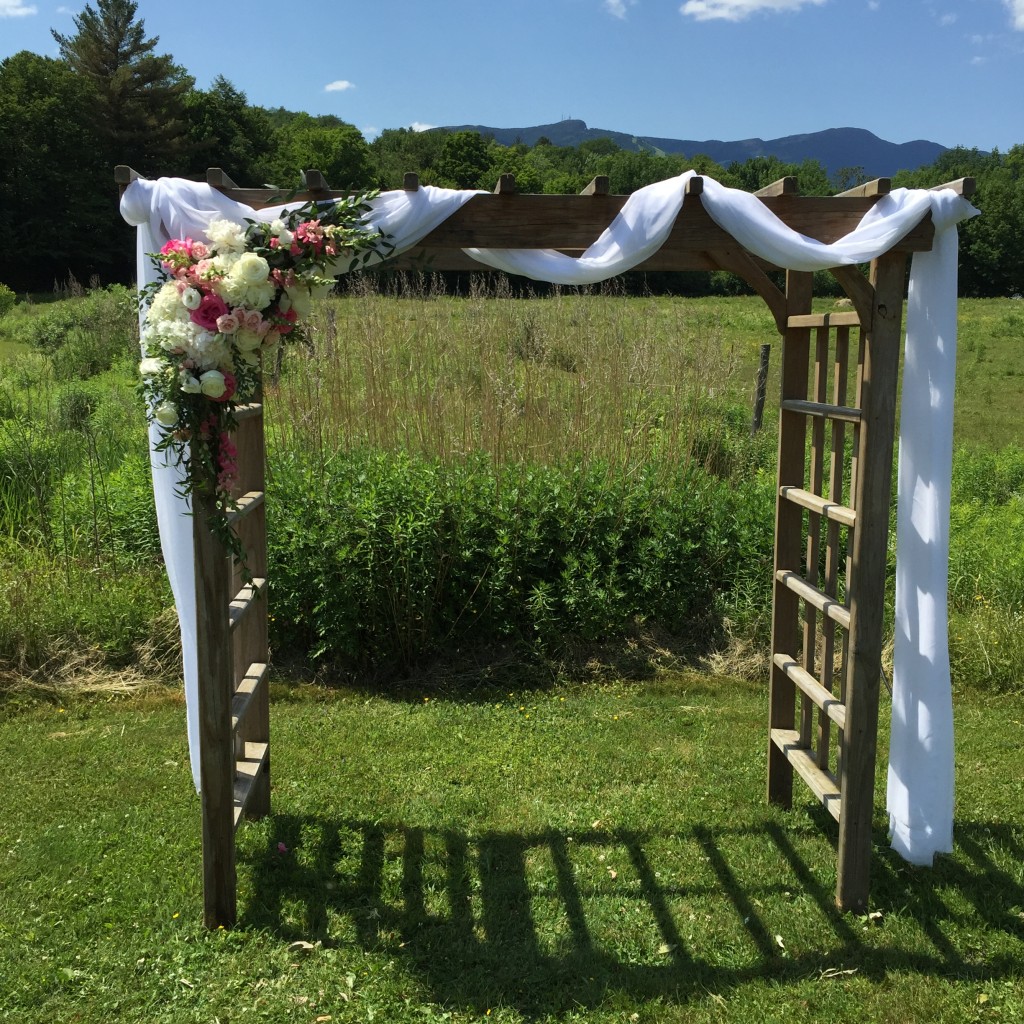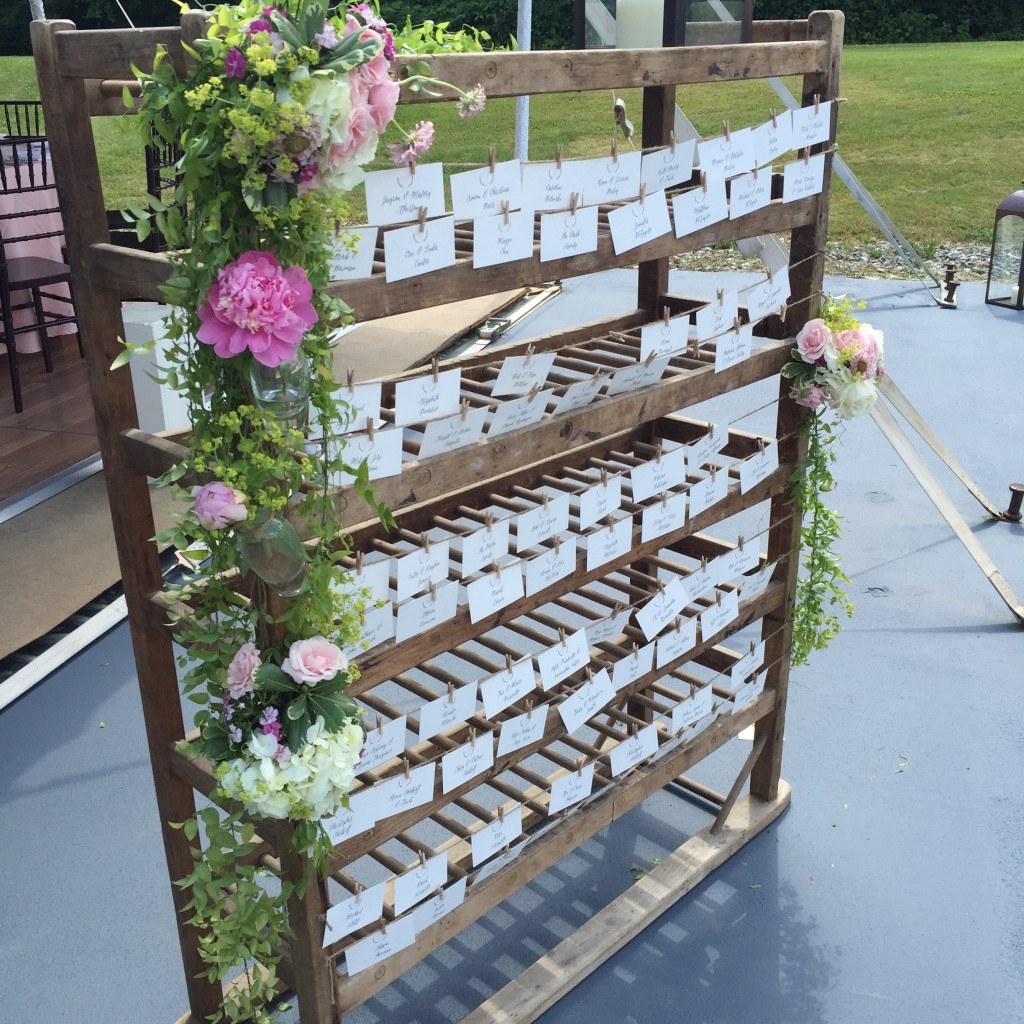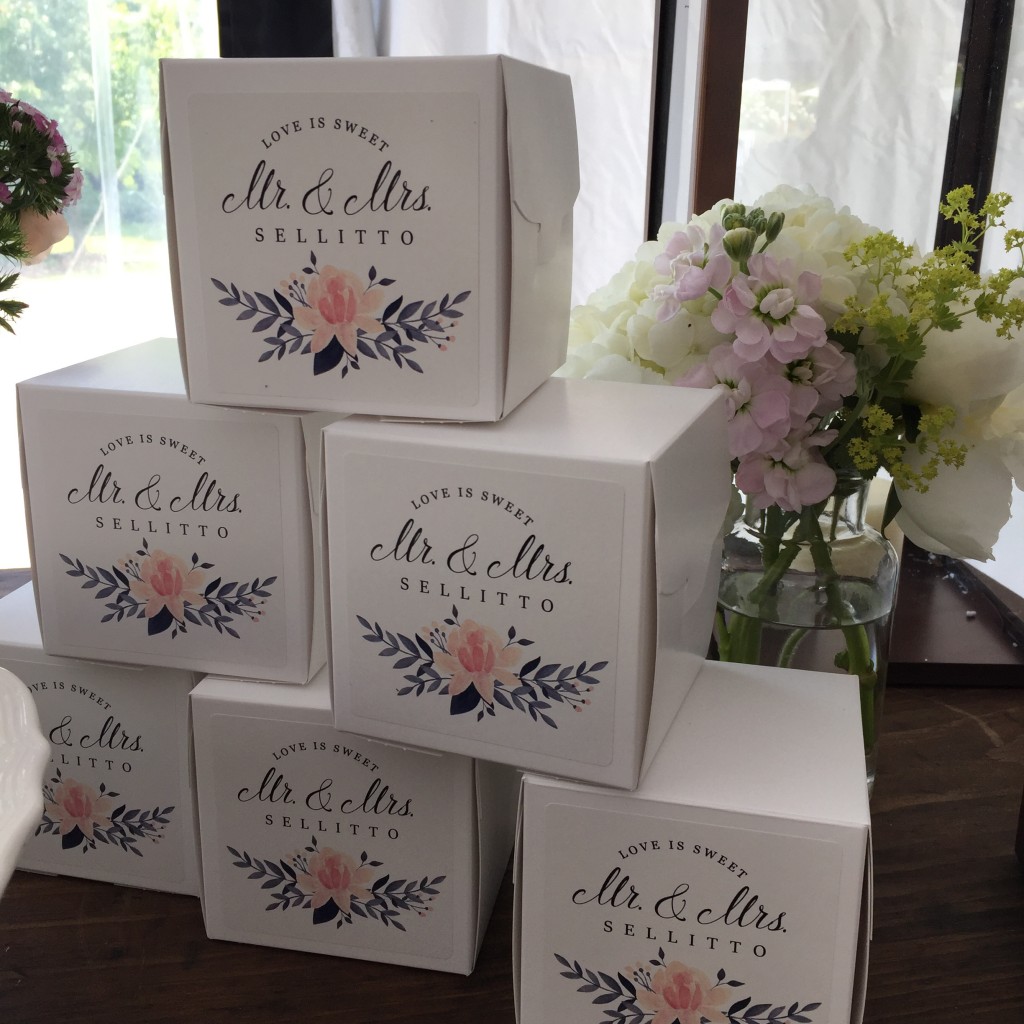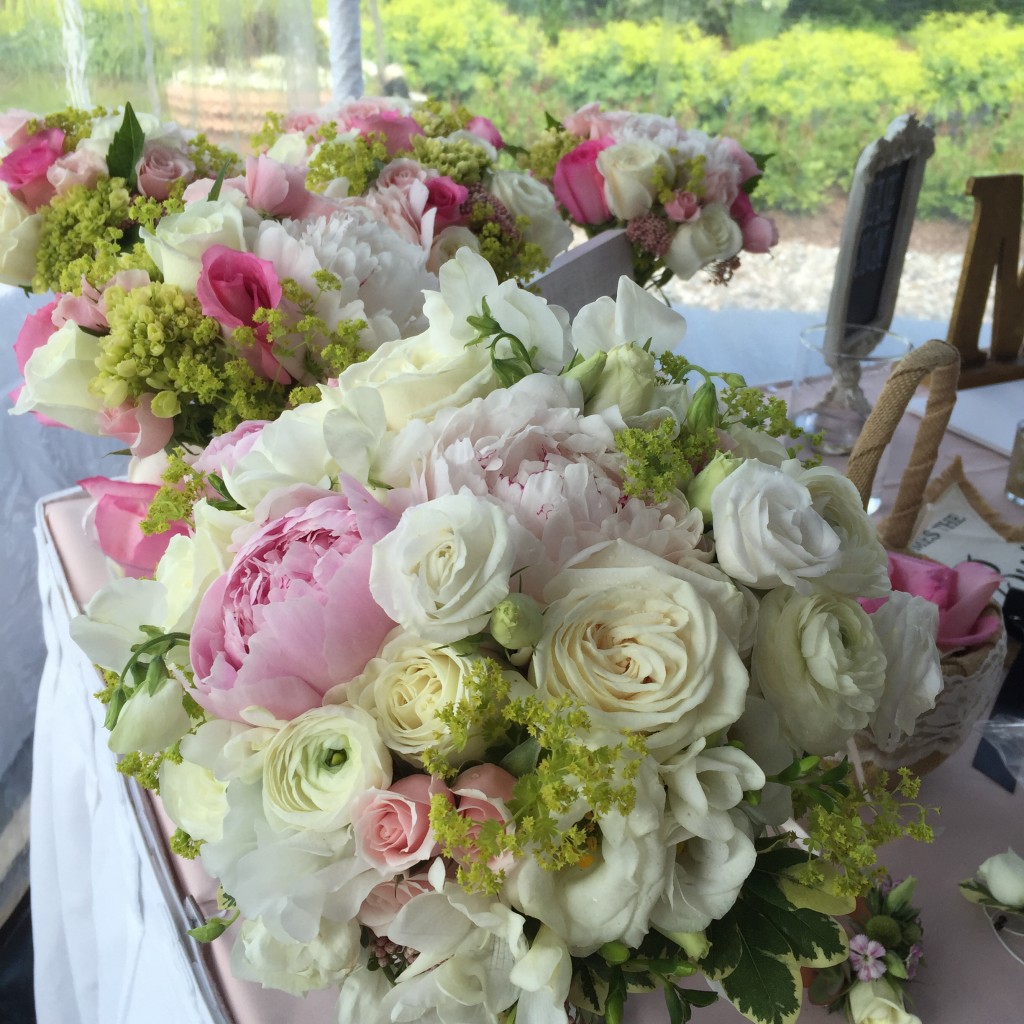 I absolutely adore the little take-home boxes for desserts. The desserts were still being set when we were heading out, but I can tell you the dessert display was brimming with incredible sweets!
I love the romantic feeling that embodies both a modern sophistication and a Vermonty-charm.
I have to end with just one last peony shot. The wine on the tables, the champagne and blush linens, the elegance of the tent…it was a truly beautiful day! Congratulations to Meredith and Jonny!