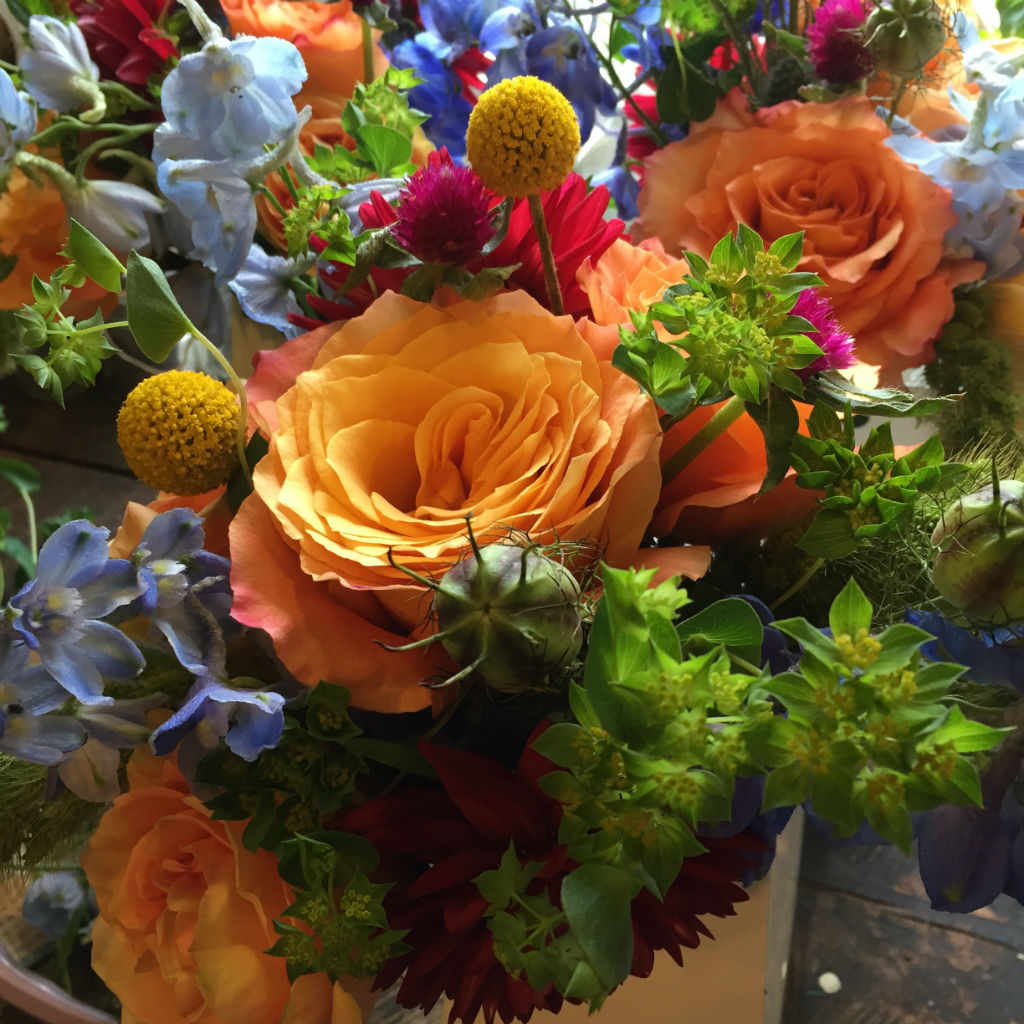 It's always nice to be invited back. Dinner with friends that ends with a, "we should do this again", just feels good.
Multiply that by about 1,000 and that's how I feel when I get invited back to do a second wedding for a family. It's truly an honor to be a part of a wedding day, which is why working with a family more than once is especially…well, special.
The bold colors and relaxed, summertime style of Kath & Matt's Stowe wedding have a fun & seasonal feel. Their home provided the perfect setting for an outdoor wedding and a tented reception. I'll start with the ceremony arbor to set the scene…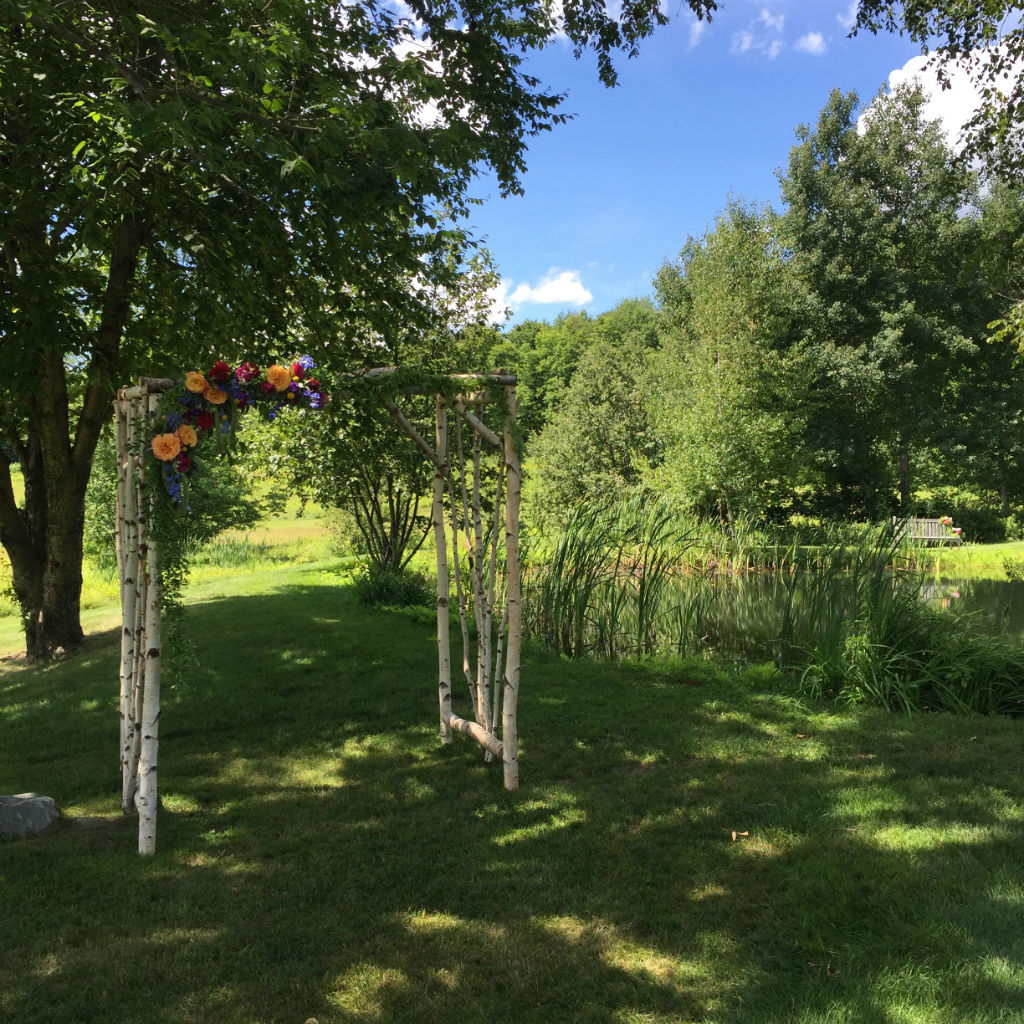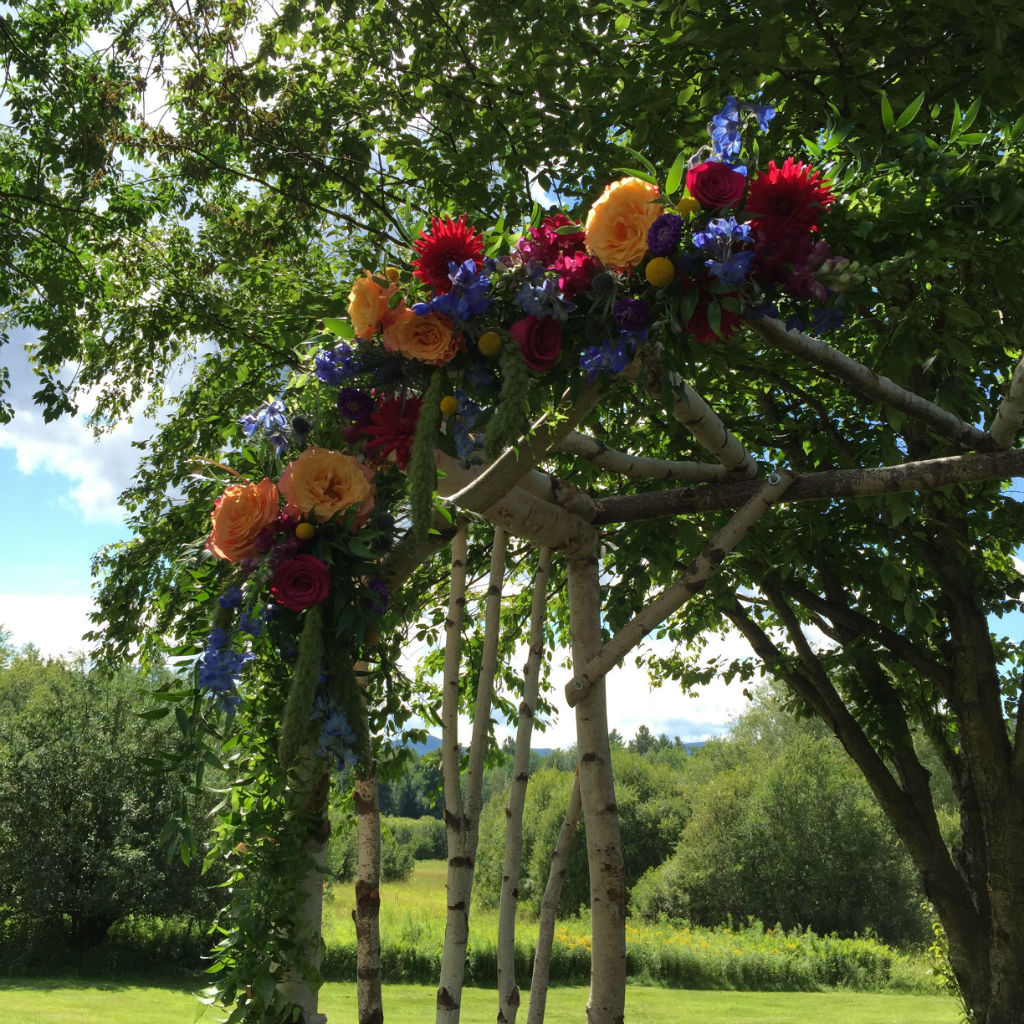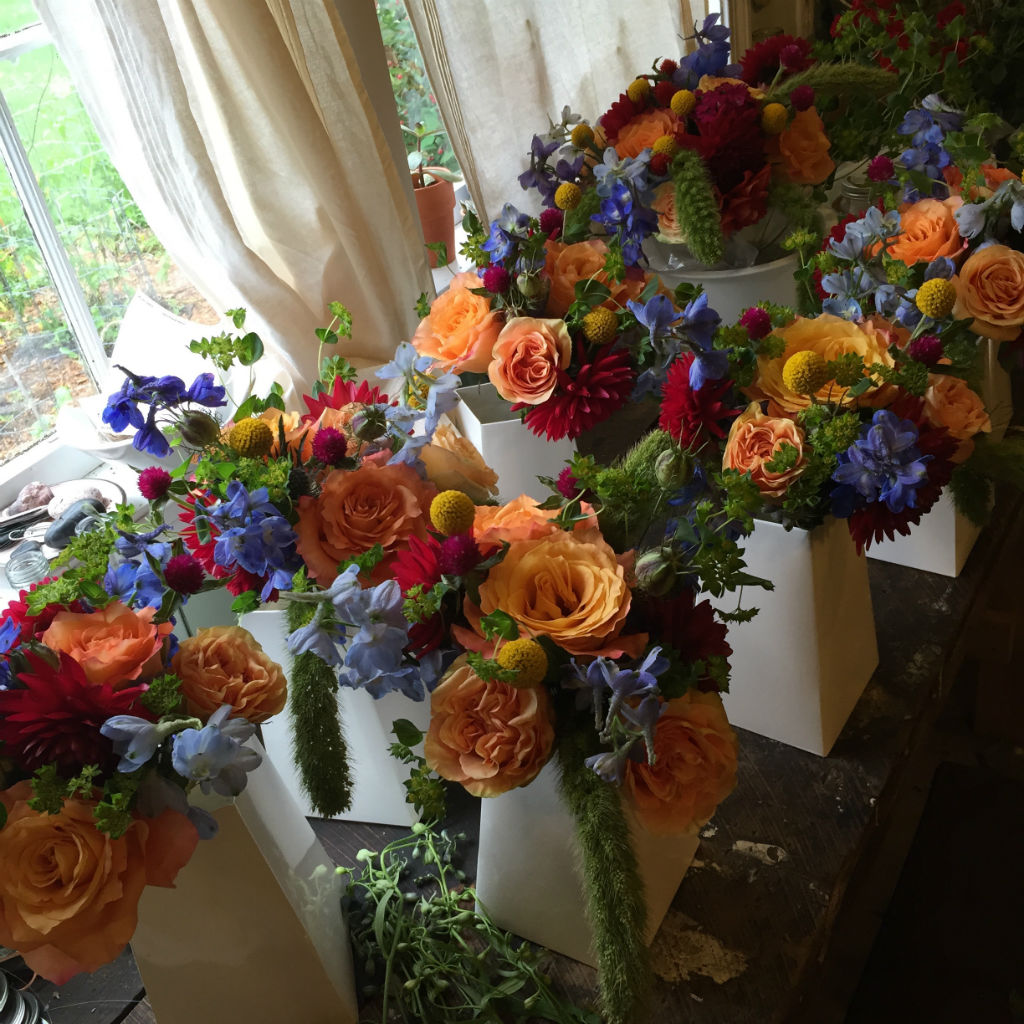 Kath wanted a more wild, organic shape to her bouquet which featured dahlias, delphinium, roses, ranunculus, billy balls, rudbeckia, gomphrena, sweet william and millet with nigella pods and thistle.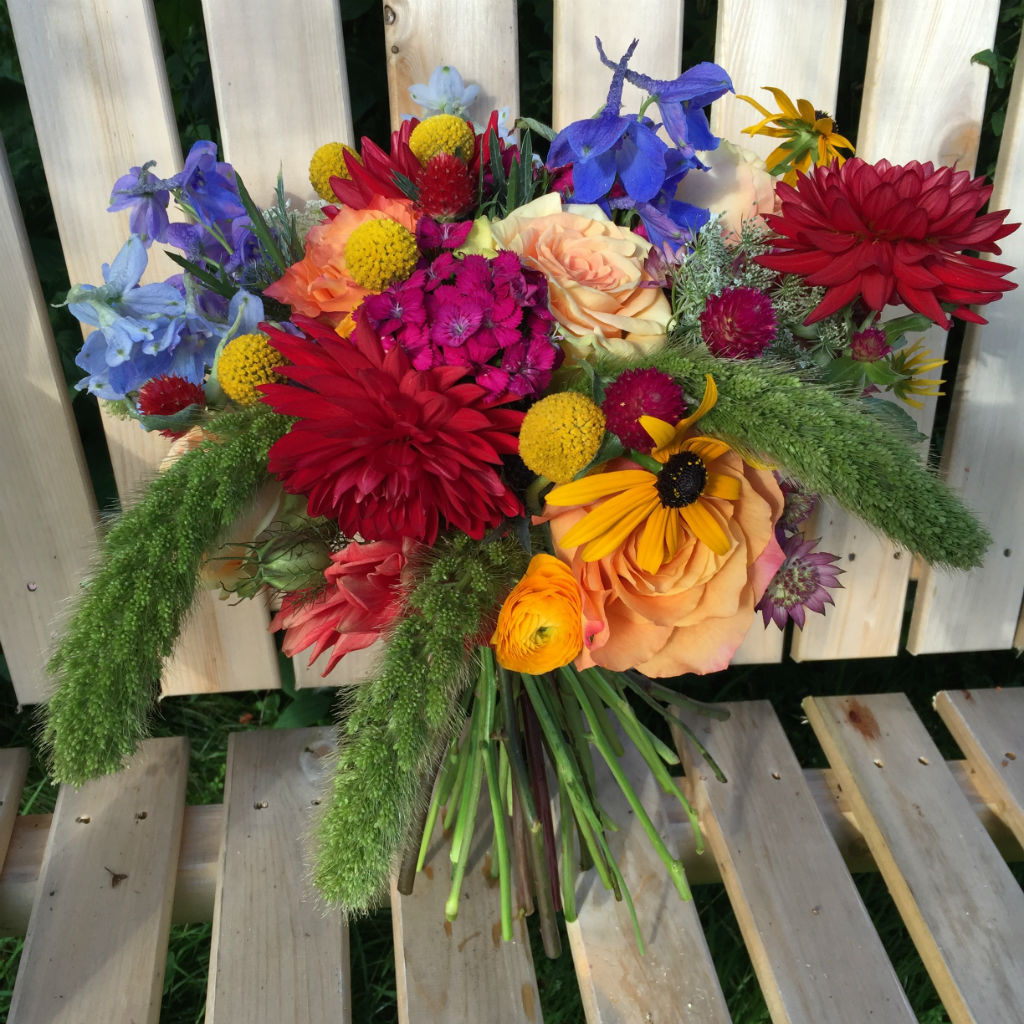 Every girl in the wedding wore a floral wreath in their hair.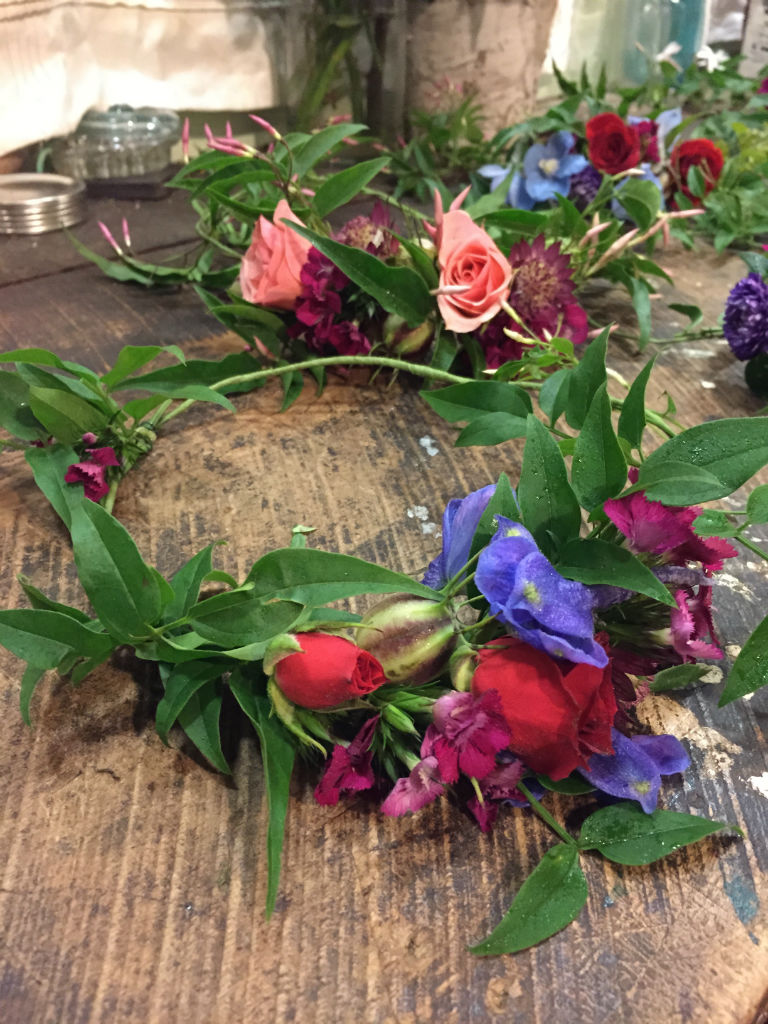 I don't think I'll ever tire of a floral runner on a long head table.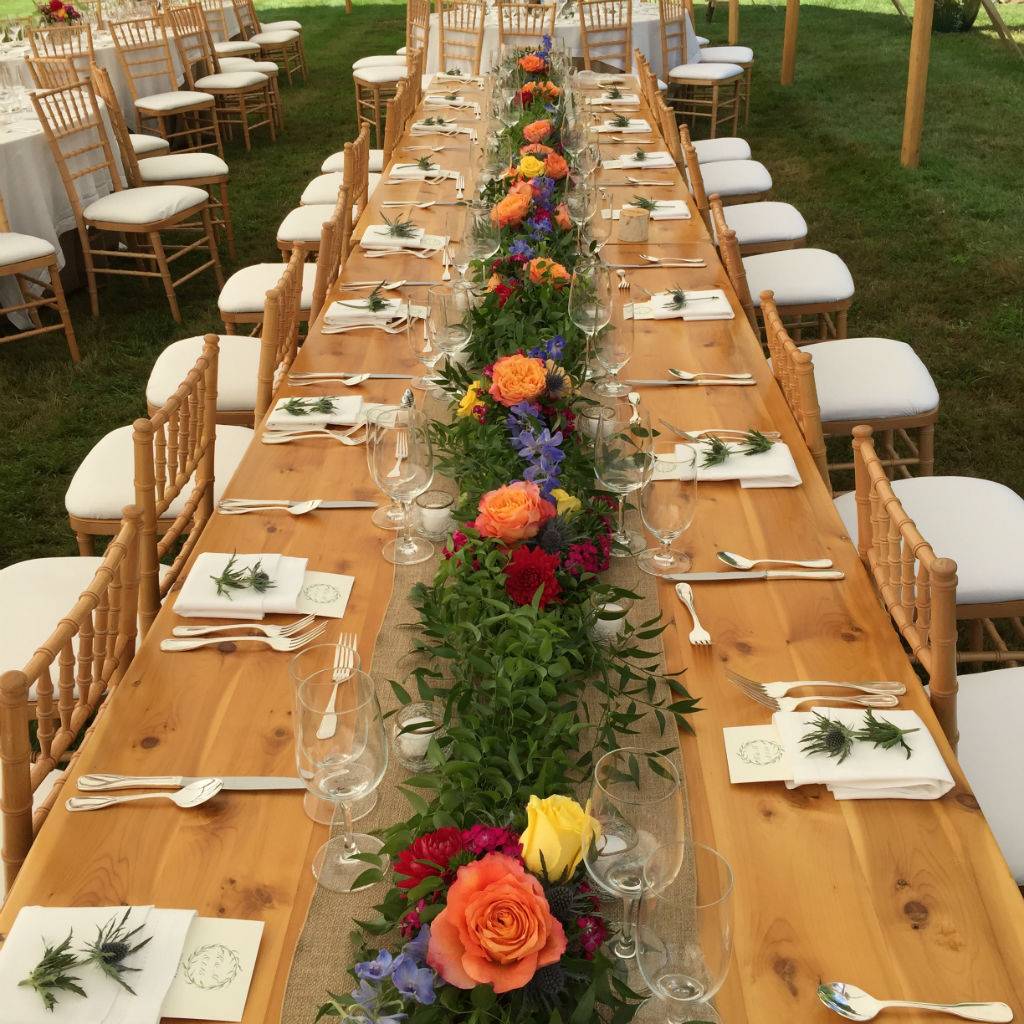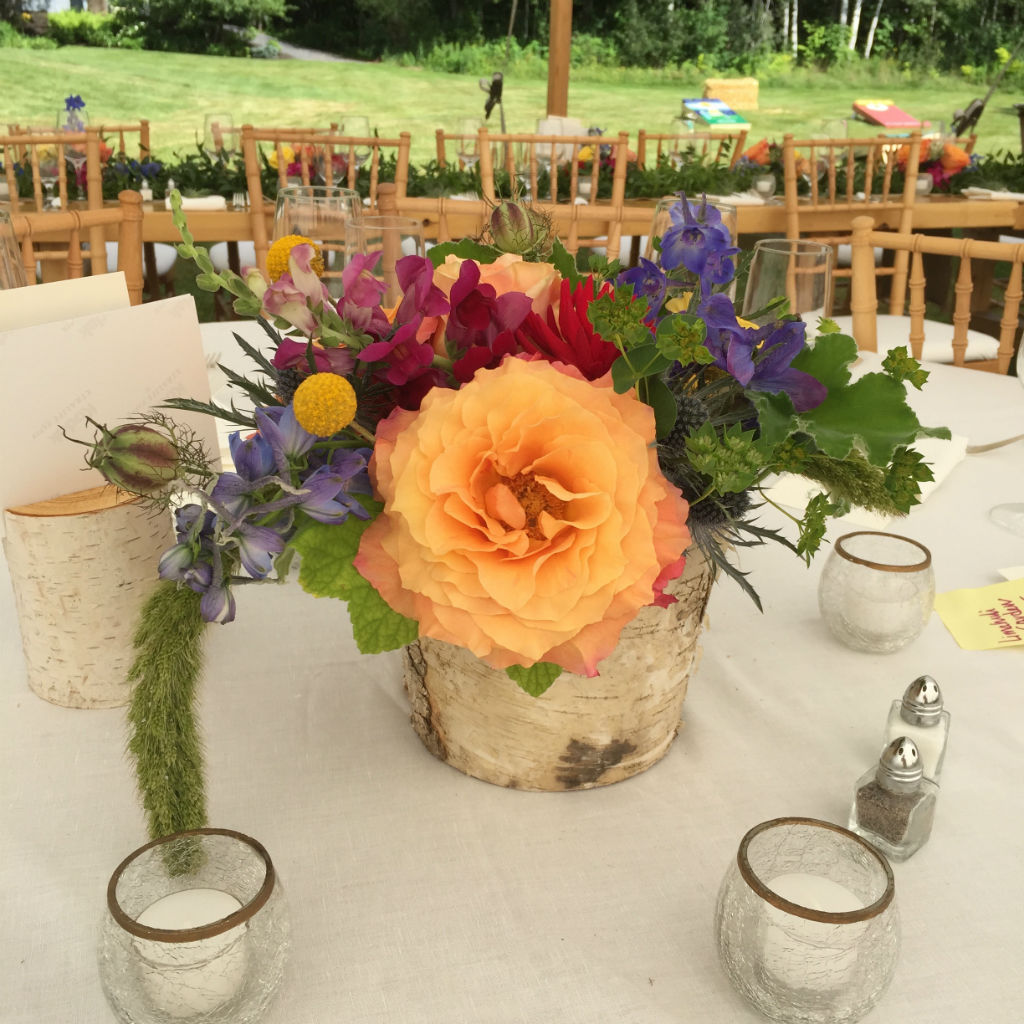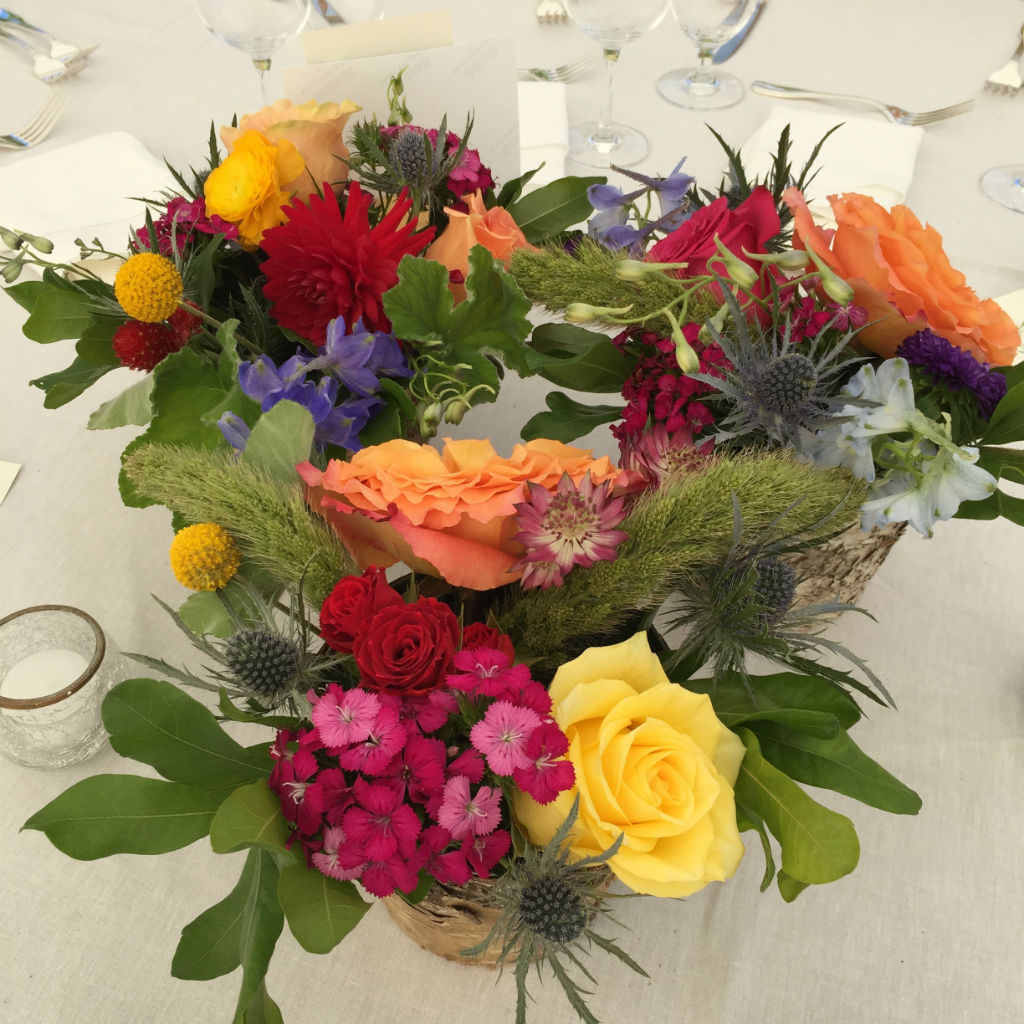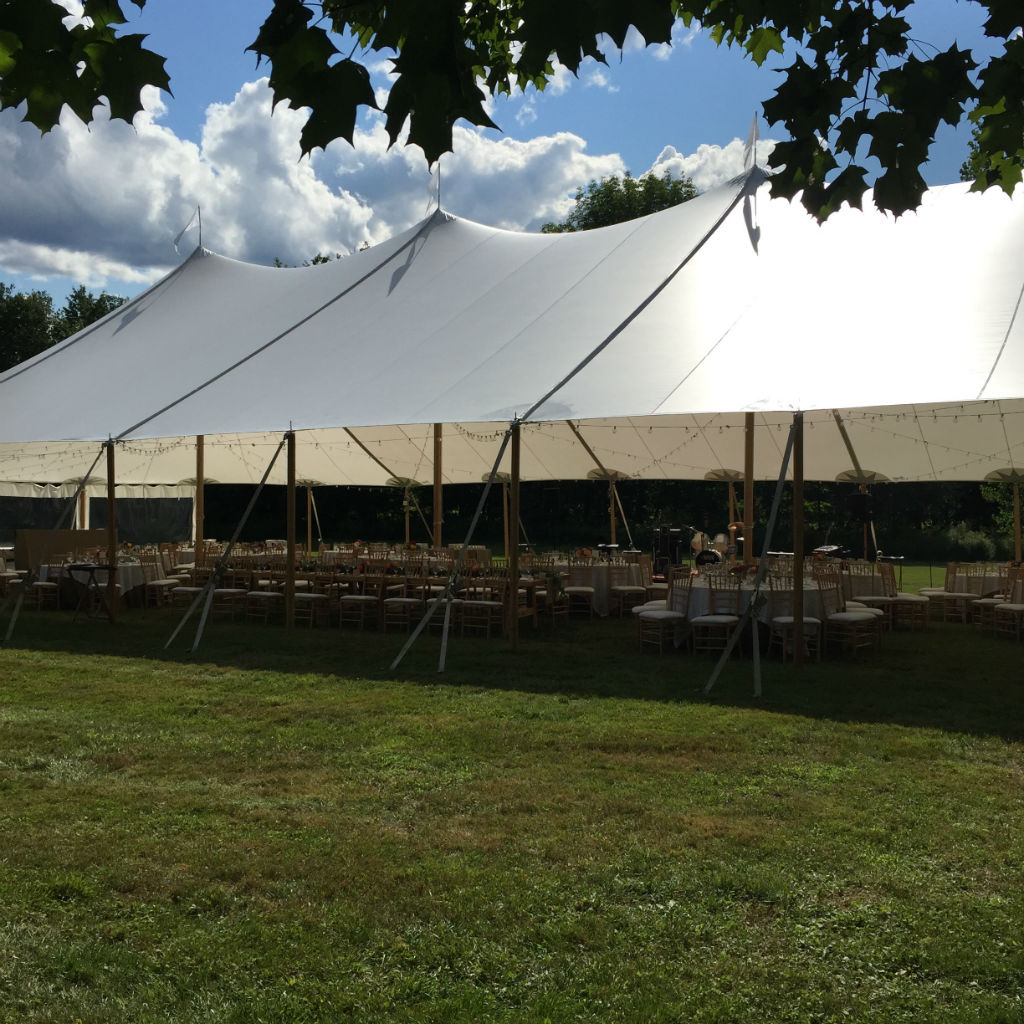 Just for fun I'm sharing a shot of some of the blooms prior to arranging. There are more in my cooler, but you get the idea! With the freedom to design in a natural, slightly wild style this wedding is definitely one of my favorites. Congrats to Matt & Kath! I cannot wait to see professional photos!