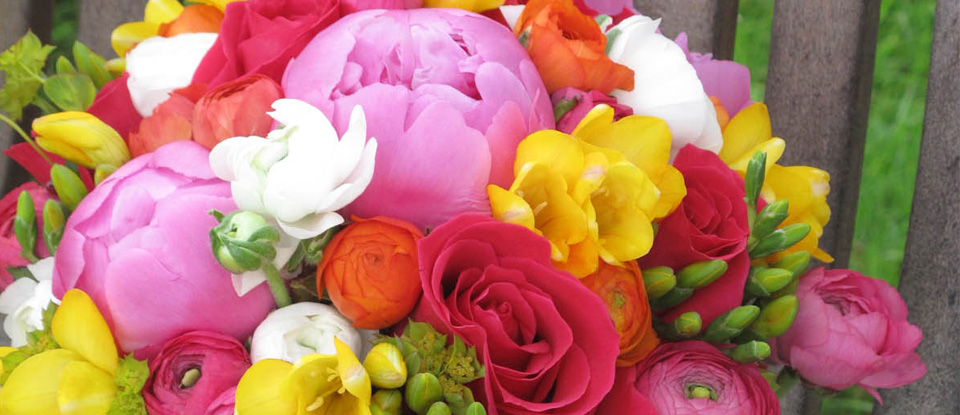 One thing that always strikes me as funny (or adorable or sadly realistic) is when a bride or groom inquire with me and say, "this is my first time planning a wedding," or "I've never done this before".  My response is always the same, "that's a good thing".
Since planning a wedding is intended for novices there are some potentially confusing decisions and definitions.  The difference between wedding planners, coordinators and event designers deserves some clarification.
There is a legitimate place for all of these categories of design/coordination.  Location, style and budget will all play a part in which one is right for you.
On-site Coordinators
If you book a venue that has an on-site coordinator (i.e. someone who works for the venue who will oversee your wedding day) that is (potentially) great.  This person can be a valuable resource and point-person for all of your questions leading up to the wedding day.  It's likely that he or she will walk you through your rehearsal, be the "go to" person for wedding day needs and oversee their staff on day-of.
There should be no mistaking, however, that this individual works for the venue first and foremost. Your site coordinator will likely be a huge help to you, but their interest is always to do what is best for the flow of the day for the venue.  Also, if this person happens to be replaced (i.e. leaves their position mid-season) you will be in the (hopefully capable) hands of a new coordinator.  In short, this person works for the venue and not for you.
Wedding Planners & Coordinators
If you hire a wedding planner on the other hand this person may be involved with the entire planning process from site selection to vendor recommendations and could even be in charge of handling payment schedules on your behalf.
A wedding coordinator (which is usually distinctly different than a planner) can add an important layer of organization to your day and (hopefully) give you peace of mind that all the details will be tended to. A wedding coordinator will often defer design and styling decisions to an event designer or florist.
In both cases this individual should handle things like checking in rental items/receiving deliveries on the wedding day, answering questions for other vendors and ensuring that the overall set-up is on schedule, as well as seeing to your needs (such as facilitating smooth transitions as you move throughout your day & making sure you get down that aisle on time). They will often require a minimum of 10% of your total budget for their fee.  You are paying for their time and expertise.
Event Designers
An event designer may be a floral designer or a wedding planner who can both visualize and execute decor details.  More and more florists are also incorporating day-of coordination under this event design umbrella.
An event designer both coordinates details for you and brings them to fruition.  Logistics, planning and design work are all offered with the intention that you don't have to repeat information, cc e-mails or navigate between planners and designers who may offer differing opinions.
There is obviously a huge benefit to having an event designer you can trust by your side throughout your planning and who will also oversee the execution to ensure visual cohesion.
Fees will vary for this service greatly.  Some florists tend to include a lot of event design consulting simply because it's such a natural transition to talk about flowers, linens, lighting needs and other big picture details in a consultation.  Designers who specifically offer "event design" will likely be upfront about what it costs to hire them for this additional service.  It's likely that you will not be billed at a percentage of your entire wedding budget, but rather for specific services and time requirements.
Day-Of
If day-of coordination is what you're most concerned about I suggest you inquire with your caterer and florist about any additional coordination services they may offer.  Perhaps your catering staff will already be handling the details you're most concerned about (i.e. you may already be paying for this service to some degree).  If you have someone on your team who's ready, willing and able you should start there. We are fortunate in Vermont to have some extremely outstanding caterers who seem to not only handle day-of coordination for our clients, but they go above and beyond time and time again in the level of service they provide.
The Bottom Line
Whether you will be relying on an on-site coordinator or an event designer or the point-person from your catering team there should be someone who can oversee the details on your wedding day (oh, and this person is not YOU!).  If you hire a professional wedding team that you trust to be in control of all their respective areas (i.e. your florist knows exactly how you want your tables to look, your caterer is checking in all of your rental items, your DJ knows where to set up and access power, your cake maker is familiar with your venue, etc.) then the biggest task you may have to handle could be wrangling groomsmen and bridesmaids.
When you have confidence in your team of vendors they'll provide immeasurable value.