The best time to book a wedding florist is as soon as you found the right one! But seriously, once you have a venue and date, you're ready to bring a floral designer on board.
There isn't a specific timeline for "when to book a florist"–though 6-12 months is often suggested. The truth is that the popularity of your date or season and the availability of your florist (how many events do they do per year?) factor into how soon you should book.
There's no need to have a vision completely nailed down before your florist joins your team.
It's helpful to know your color preferences, the overall style or vibe you're going for, in addition to logistics like how many guests you plan to invite, as well as the number of VIPs in your wedding party, but if you're looking for beautiful flowers to create the ambiance and set the mood, those details come together over the course of the 9-12 months or so that you're planning your event.
---
Before meeting with a florist it's helpful to have general idea of your overall wedding budget as well as the main goals (or dreams) for your event.
Do you want to focus on decor?
Do you want to focus on local foods?
Is it entertainment that matters most to you?
Or are you planning a formal event where every step of the day is orchestrated to unfold according to your master plan?
Your wedding day team makes your dream come to life! So make sure you bring professional people on board who you trust to execute your vision with care and excellence. There are no do-overs on the wedding day and when you hire a stellar team that understands your wishes, they can harmoniously work together to make your day everything you imagined and more!
---
It's Easy To Get Started…
First, fill out the wedding query form here and share some details about your wedding. I will get back to you asap.
Then, we'll set up a phone consultation. (Ideally, we hit it off and decide we're a good match.)
Next, I put together a preliminary proposal for you to make sure we're on the same page in terms of style and budget before signing a contract.
Finally, if you decide you'd like to move forward, a signed contract & deposit will secure your date and you can officially cross "find a florist" off of your to-do list!
Tell Me About Your Vermont Wedding!
---
---
Our Process…
I bring your vision to life so that your flowers are not only beautiful, but perfect for you! I want to take your floral designs to the next level.
I interpret your style & pull together the best parts of your ideas to create a cohesive look.
I hand select your flowers inspecting for quality so they are the freshest available.
I advise you on details that fall outside the realm of flowers to ensure design consistency.
You'll find it easy to reach me when you have questions or need advice.
Congratulations on your upcoming wedding!
With Love From Me To You,
Alison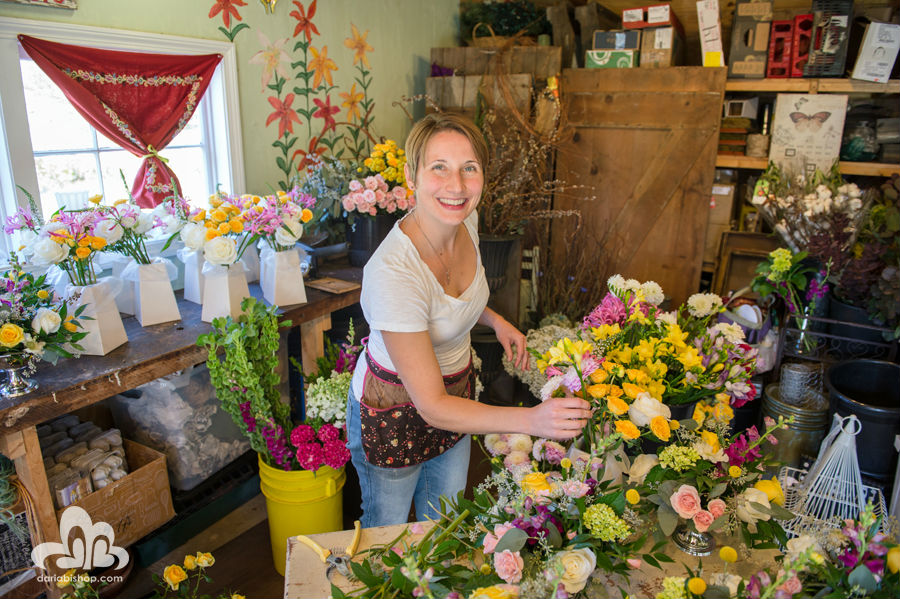 "Alison did a fantastic job with the floral design for our wedding day! From our first conversation over the phone, I knew she totally understood my vision and would be a joy to work with. We discussed general flower preferences (peonies!), color scheme, and a list of pieces needed, and then I left it up to her talents! The day of the wedding, it was such a treat to see what she had created. My expectations were most definitely exceeded. The flowers complemented our venue so beautifully, and Alison's attention to detail was remarkable. Thank you, Alison!"

-Laura, review from WeddingWire