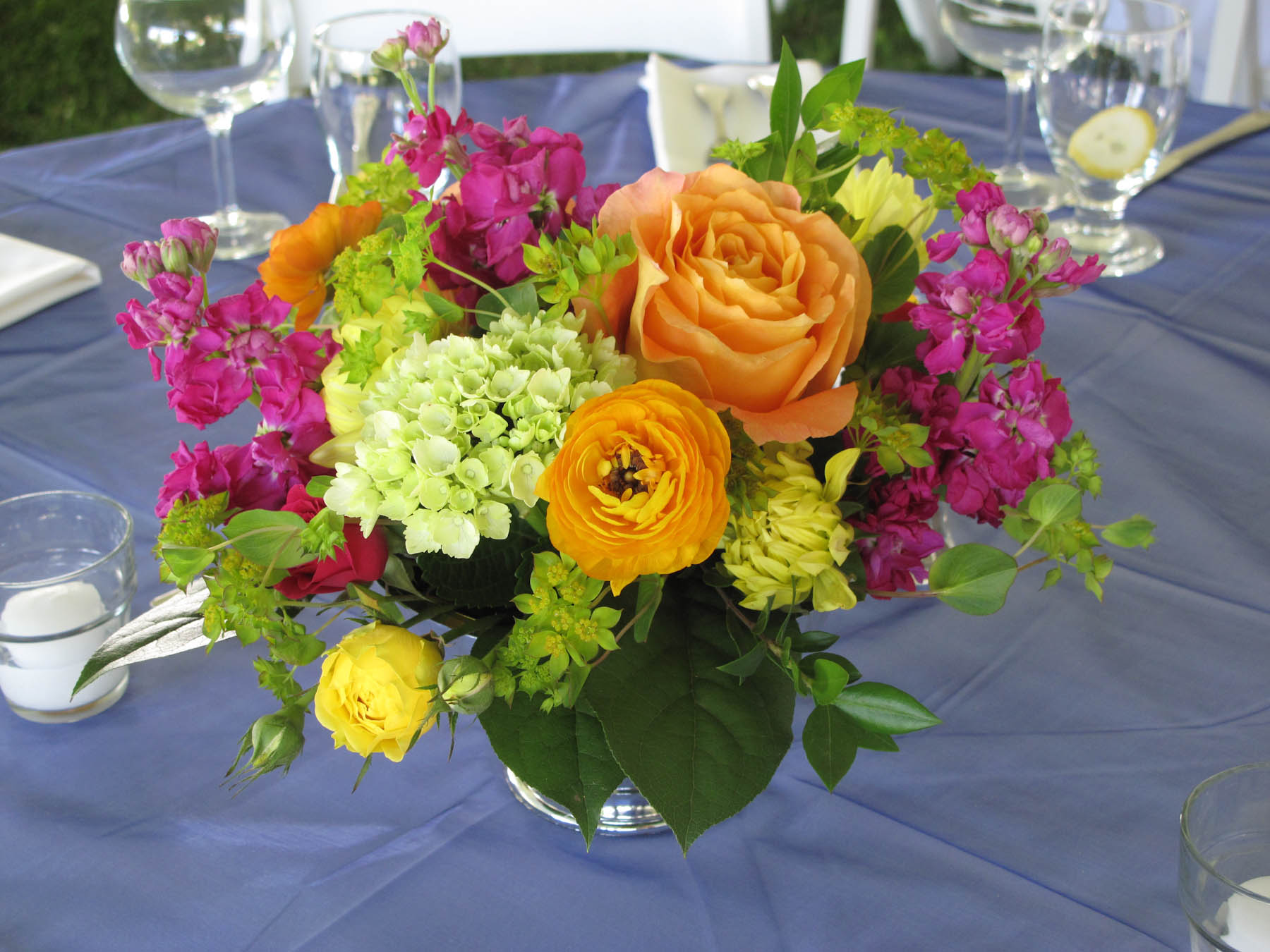 Your wedding will never be original.  It's all been done before.  You've got to reinvent the wheel if you want to stand out.  Sounds like a lot of pressure, doesn't it?
I often hear clients say, "I love hydrangea, but my best friend had them at her wedding so I don't want to use them." or…"Everyone does roses and callas so I want to do anything BUT roses and callas."
My response is always, "Well, do you like hydrangea, roses or callas?"  If the answer is yes, then you should not shy away from having them at your wedding simply because others also choose them.
Even though you have been scouring Pinterest and 100 Layer Cake or whatever websites you've stumbled upon for inspiration your wedding guests most likely have NOT.  They have not seen those burlap runners or attended your best friend's wedding and they have no idea how many other brides have selected your bridesmaids dresses from J. Crew.
Do what makes you feel good, what looks pretty to you and don't worry about being an original.
Your choices define your style and with the help of skilled professionals to guide you there is nothing to fear.
Be yourself and your wedding day will be a smashing success.
Here are a few of my favorite details that were original to me!…And all of them are worth copying by the way!
The design on these menu cards matched the custom-made linens on the tables. Details, baby. Details. (See more pics from their romantic, garden-style wedding here!)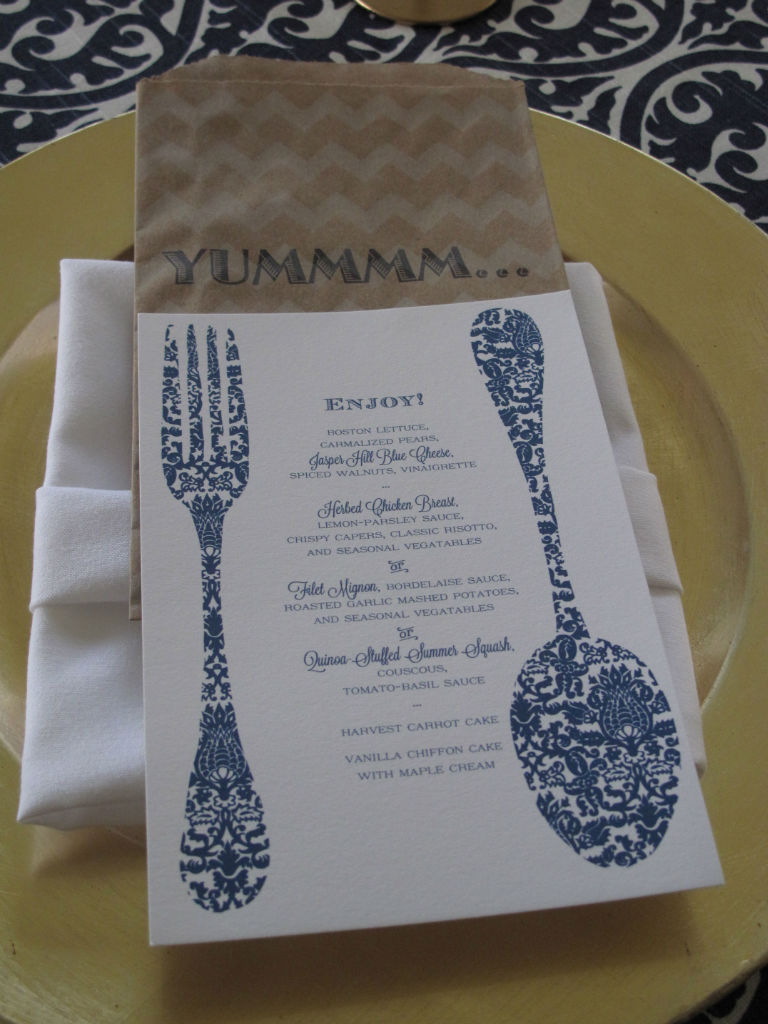 The groom made these VT license plate magnetic place cards.  Simple & perfect. (Check out the flower photos from this yellow, lavender & gray wedding here!)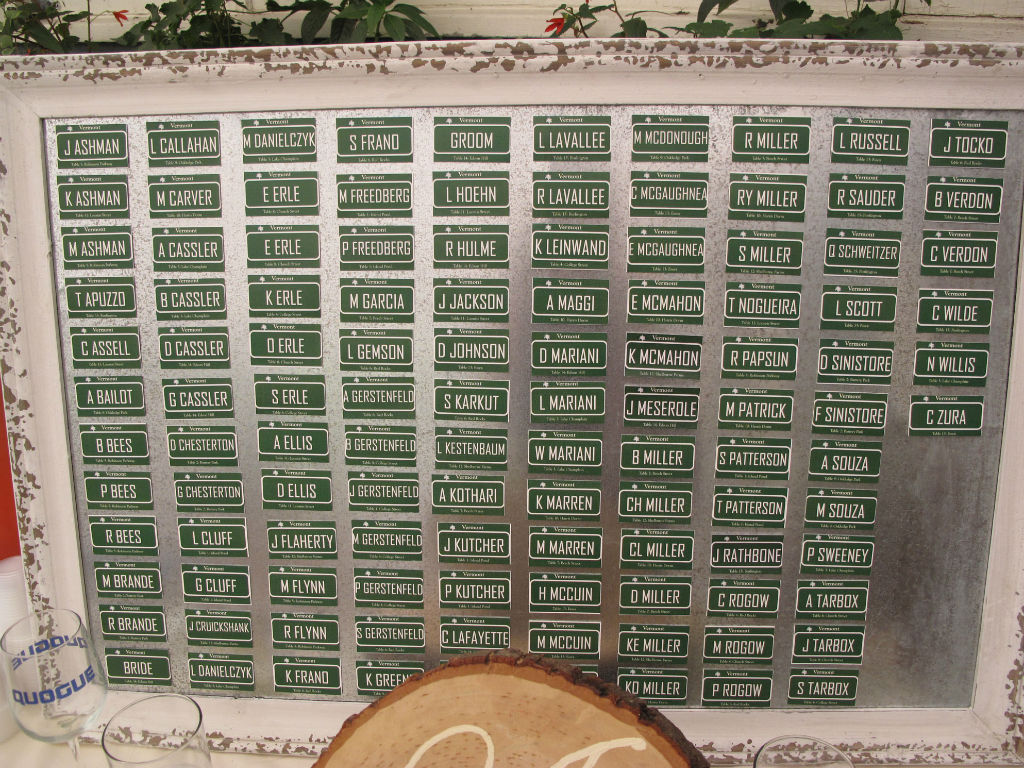 A jenga guest book with a sign saying "help us build memories" was a new one to me, too. (See my blog post with pics from their classic white rose wedding here!)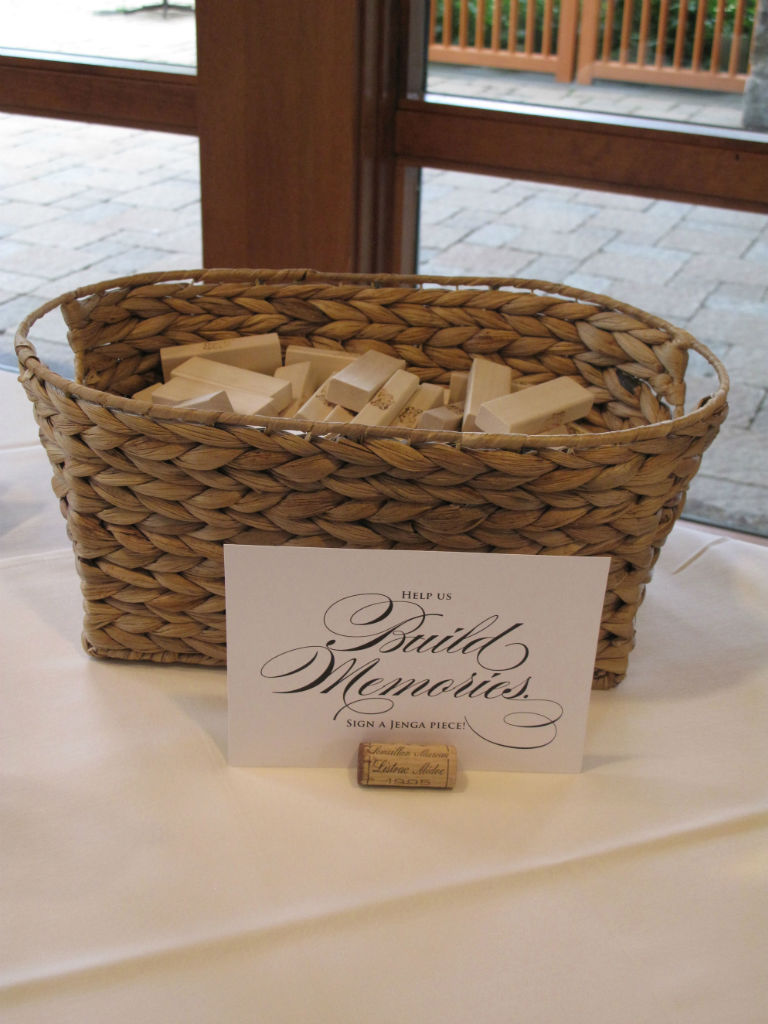 And table numbers that each had a significant meaning to the couple…like the number of days the groom had to take over wedding planning while the bride was doing a medical internship!  Love it.  (Check out their full blog post here!)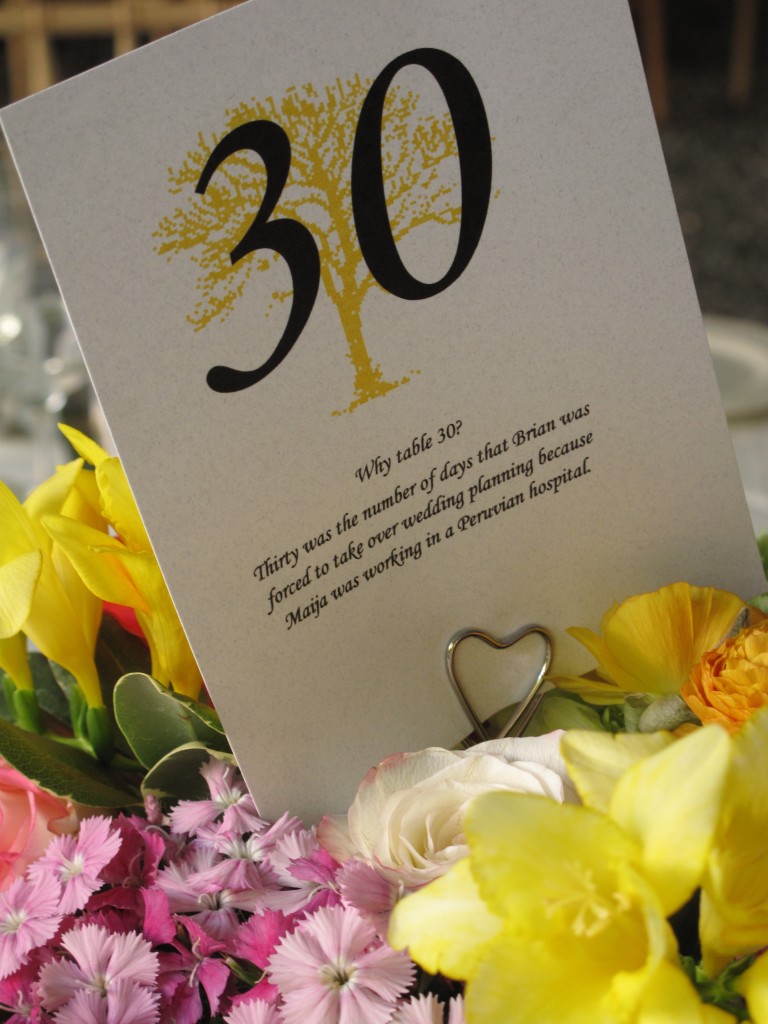 Share these ideas and feel free to "copy" them and adapt them to help make your wedding day personalized and special!
Did you like this post?  Share the love with a friend and follow me on Facebook & Pinterest!