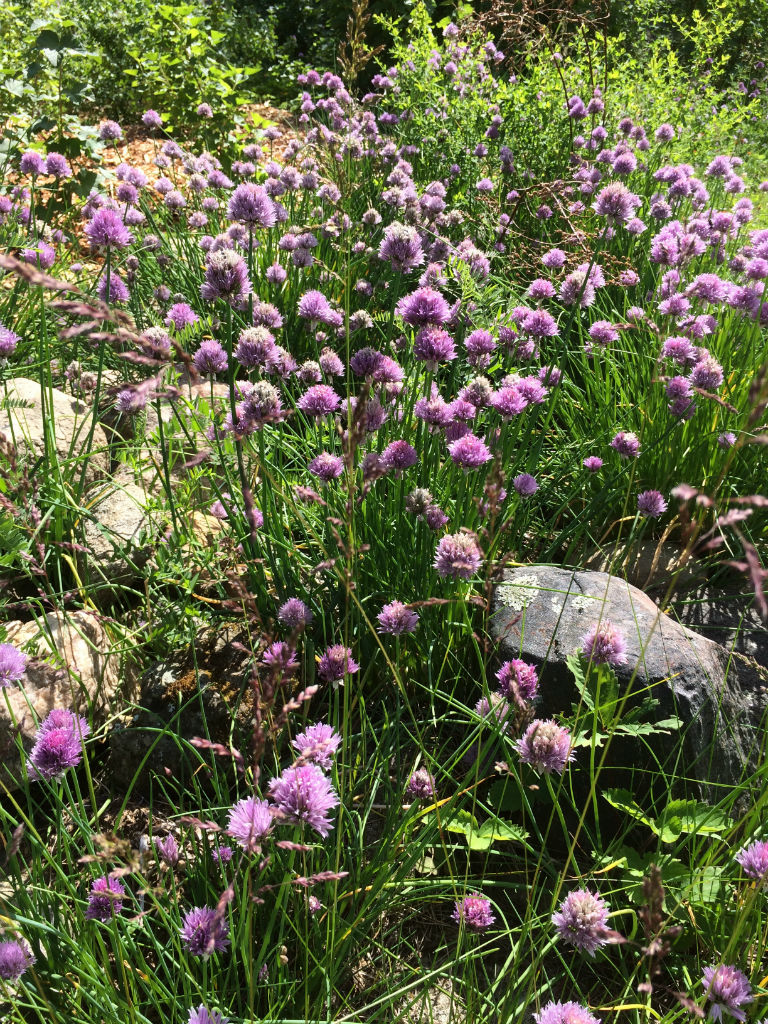 Summer in the garden is my happy place. Carrots, beets, peas, brussels sprouts, arugula, spinach, peppers, zucchini, tomatoes and onions are all working their way to maturity. It's a short growing season up here so it'll be several weeks before some of these tender plants really produce their fruits & veggies.
If I had to pick the one plant that gives me the most satisfaction, however, it'd be chives!
Chives don't make you wait. They're perennial and appear early, in the spring. Once they emerge I immediately start plucking chives to add to pizzas, sautés and omelets.
Next, they produce pretty purple flowers for a few weeks (which happen to look nice in arrangements!) and then, even after the flowers fade, chives are available for cutting all summer long. I toss them into nearly everything; grilled potatoes, biscuits & salad dressings, but my favorite thing to make is chive butter.
Even if you don't "garden" or you don't have any growing space I think you owe it to yourself to grow some chives! Throw 'em in a pot on your windowsill if you have to.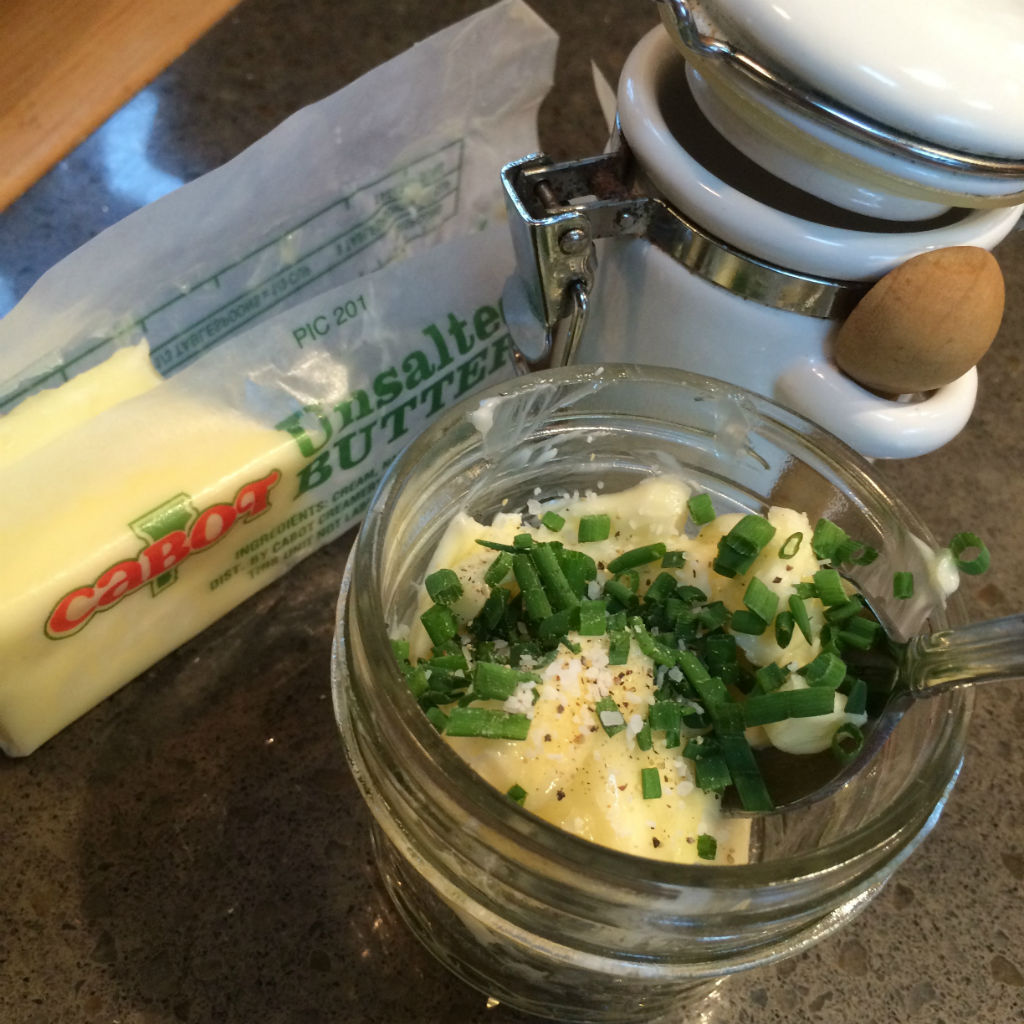 Here's how I make chive butter:
All you need is a stick of unsalted, softened butter, a couple of teaspoons of chopped chives and a few dashes of salt & pepper. Mix 'em all together (I prefer to use a fork), adjust to taste and voila. It's insanely good on fresh bread. Put it in the skillet before you make eggs and it adds a layer of flavor that's a welcome addition.
I like to use the super small mason jars to mix my butter and then I just serve it right from the jar, but you can also roll it into a log-shape in wax paper if you want it to resemble a stick of butter. You can make this chive butter and freeze it for up to 6 months.
Give it a try! Get out there and grow some chives.